'Fastest' Road-Going Ferrari F40 Racer Heads For Sale At Monterey
The 1989 supercar has rare racing pedigree.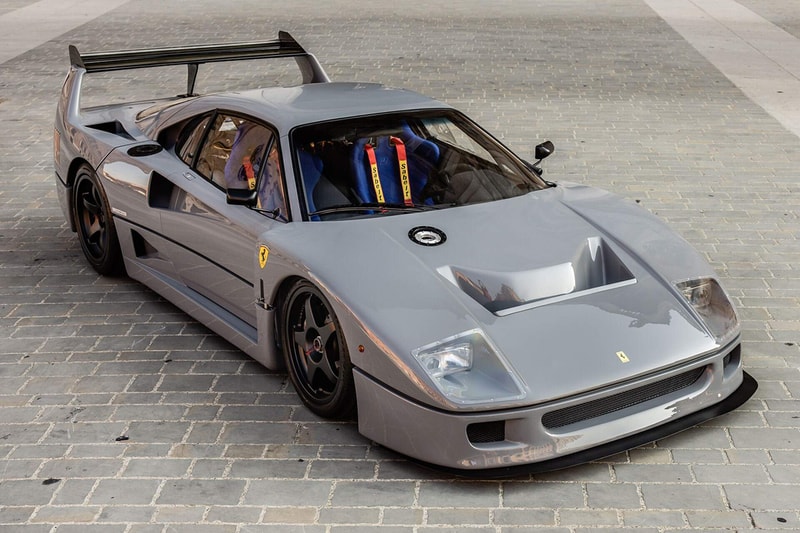 RM Sotheby's is offering what is thought to be the fastest, 'most radical' road-going Ferrari F40 ever constructed.
The 1989 'non-cat, non-adjust' F40 was converted to 'Competizione' spec in 1993 by Cavallino Tuning in Holland, with work carried out on the suspension, brakes and bodywork, including a respray in yellow before being raced in 1993 and 1994.
Then, in 1995, an upgraded roll cage and full suspension upgrade was carried out by G-Tex in the UK in collaboration with Michelotto, which also saw the addition of a Stack instrumentation system and air jacks as well as engine work that pushed its output to well over 700 bhp.
The car was sold again in 1997 to Ferrari collector and racing driver Michel Osprey, who raced it until 2006.
Its current Grigio Nardo livery was added during a €123,000 bare-metal restoration and service by Zanasi Group, the official Ferrari Factory paint shop for Ferrari Supercars, Tailor-Made editions, and Icona series cars. Today the car is rated anywhere between 700 bhp and nearly 1,000 bhp depending on its set-up.
RM Sotheby's will be offering the car for private sale during its display at Monterey Car Week (August 18-20) with price on application.
Elsewhere in Automotive, Paul Walker's 1973 Porsche 911 Carrera RS 2.7 is heading to auction.