American Airlines Places Order for 20 Supersonic Jets
Capable of flying from New York to London in 3.5 hours.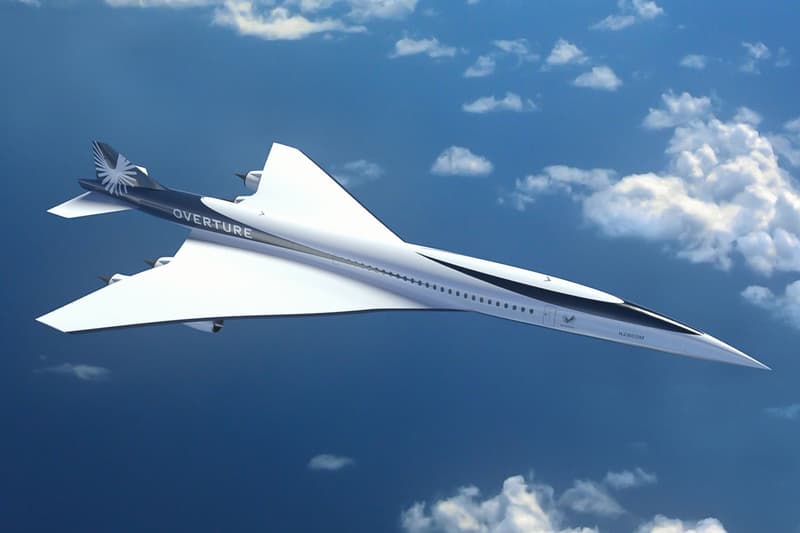 The Concorde was the last supersonic commercial aircraft to take to the skies before it was discontinued following the tragic crash of Air France Flight 4590 in 2003. While capable of flying at the speed of sound and cutting flight times significantly, the planes brought up a number of issues including the sounds created from the sonic booms, high maintenance cost, high fuel consumption, and other safety concerns. However, two decades later, American Airlines announced that it has placed an order for 20 supersonic aircraft from Boom Supersonic.
It's reported that the deposit for the 20 aircraft is nonrefundable with the condition that Boom is able to deliver on its promises. "Boom must meet industry-standard operating, performance and safety requirements as well as American's other customary conditions before delivery of any Overtures," writes American Airlines in a statement.
If all goes according to plan, Boom's 205-feet-long Overture supersonic jets will fly in 2026 and carry passengers by 2029. The planes are reportedly able to make the seven-hour flight from New York to London in just 3.5 hours and the 15-hour L.A. to Sydney flight in less than seven hours. The speed increase comes at a premium, however, with Boom estimating that tickets could be priced up to $5,000 USD a seat.
Boom's XB-1 demonstrator is expected to fly this year and is currently testing methods of reducing the sound of the sonic boom. The company also claims that its jets will be net-zero carbon, though no concrete plans have been laid out on how this may be achieved. Beyond its deal with American Airlines, Boom has also secured a deal for 15 jets to United Airlines and has preorders from Virgin Group and Japan Airlines.
Learn more about the Boom Overture here.
View this post on Instagram
In other news, Princess Diana's 1985 Ford Escort RS Turbo S1 heads to auction.