Ultraman Announces Crossover with Marvel Comics
Teaming up with the Avengers.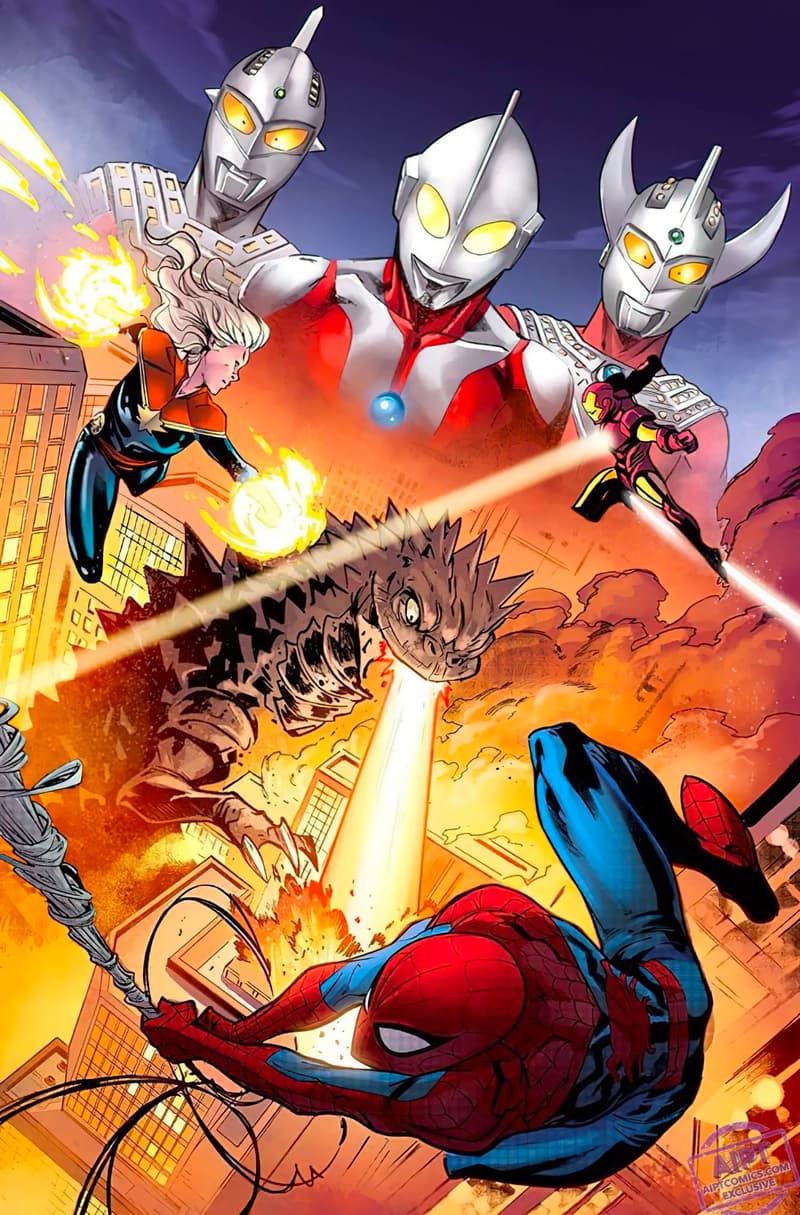 Tsuburaya Productions have announced their first-ever comics crossover with Marvel. We will see Ultraman and Ultra Seven teaming up with the Avengers in a battle against monsters from the Ultraman series. The miniseries was officially announced at Anime Expo 2022.
This is the first time we see a clash between the Ultraman series and the Marvel Universe. The crossover will be the fourth collaboration title between Tsuburaya Production and Marvel Comics, with three series released so far: The Rise of Ultraman, The Trials of Ultraman and the Mystery of Ultraseven. The miniseries is expected to be released in August.
The storyline of the crossover has yet to be released; however, fans can get a better understanding of what to expect through the teaser image, which features Ultraman, Iron Man, Spider-Man, and Captain Marvel fighting the monsters of the Ultraman universe.
Ultraman will crossover with Marvel Super Heroes for the first time in upcoming comic book miniseries!
Learn the full announcement made at the Anime Expo:https://t.co/UoZu8oD0Bp#AX2022 #Marvel #Ultraman pic.twitter.com/WMH2wYDQWJ

— ULTRAMAN Global (@TsuburayaGlobal) July 3, 2022
Elsewhere, Wonder Woman comic debuts at $1.62 million USD.