Meek Mill Responds to Reports of Leaving Roc Nation
Clarifying a few details in his tweets.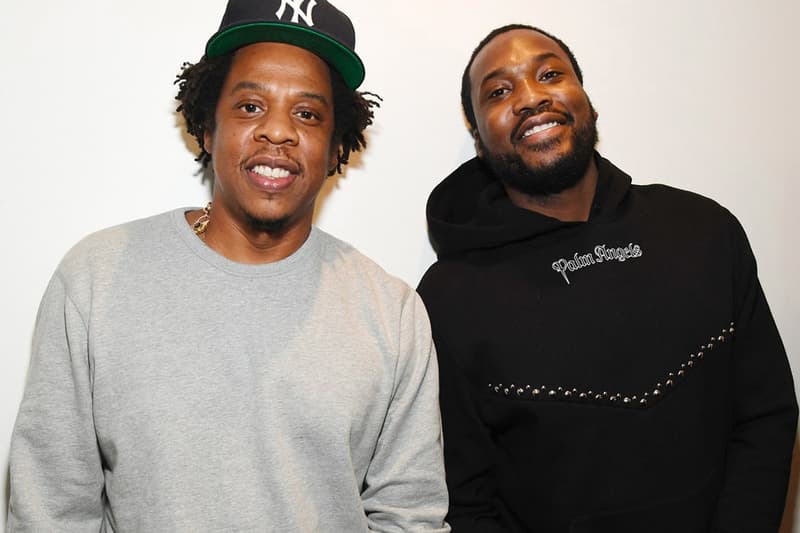 Just yesterday, reports indicated that Meek Mill is officially parting ways with JAY-Z's Roc Nation Management after a decade on their roster.
The Philly rapper has been a staple with Roc Nation over the years, even joining forces to create Meek's Dremachasers label as well as teaming up with Hov to launch a non-profit organization, Reform Alliance. In the course of the year, Meek had previously expressed his frustrations with the label for not promoting his latest album Expensive Pain. Back in February, around the time of the album's launch, Meek was very vocal on Twitter, sharing, "They didn't put nothing into expensive pain and then said I can't drop another project for 9 months at the end of my contract after I made them 100's of millions…how would can anybody survive that…most rappers can't speak because they depend on these companies "I don't." He also took aim at Atlantic Records for being the reason him and rapper Roddy Ricch had a falling out.
Following the news that broke regarding him leaving Roc Nation, Meek also took to Twitter to clarify a few pieces of the story. He explained that he is "personally handling" his own businesses and that he is still very much a part of the Roc Nation family. He also noted that onlookers should not be equate his relationship with Roc to his relationship with Atlantic. Take a look at his tweets below.
All I seen today was meek and roc part ways …I'm personally handling my own business so I can take risk and grow ..we came to that agreement together..I have a label deal with roc for my artist and I got reform super tied with them and many other investments wit jigga https://t.co/y36jgmBQJz

— MeekMill (@MeekMill) July 11, 2022
And roc nation is my family don't mix my post aimed at Atlantic mixed up with roc or MMG …they ain't stop nothing I'm doing we made about a 100m together des mike and Hov saved my life b4 And put a lot of energy into it I'm not behind on my favors in life wit my people I'm good

— MeekMill (@MeekMill) July 11, 2022
Elsewhere in music, Eminem confirms his new greatest hits album Curtain Call 2.