Mac Miller's 'I Love Life, Thank You' Mixtape Is Now Available on Streaming Services
More than a decade after its release.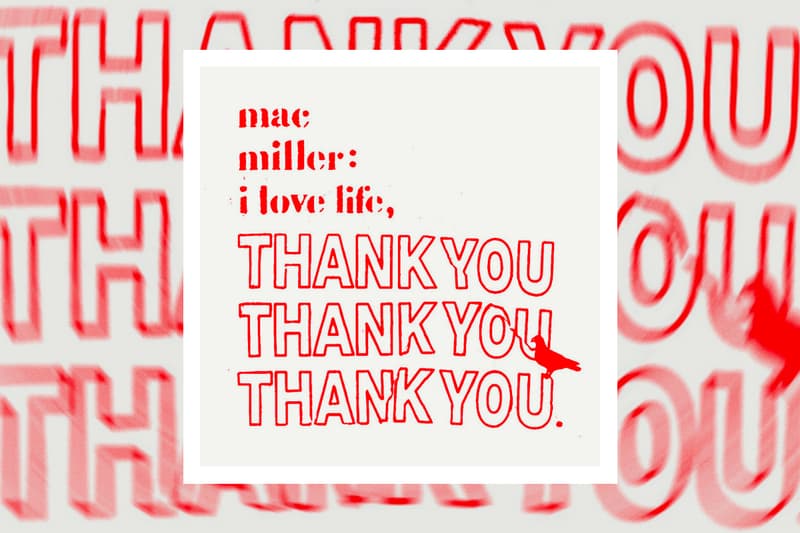 Mac Miller's sixth mixtape I Love Life, Thank You is officially available on streaming services.
Released in October 2011, the project was released after his March 2011 EP On and On and Beyond and before his debut studio album Blue Slide Park. The 13-track mixtape features guest appearances from Sir Michael Rocks, Talib Kweli, The Come Up and Bun B, along with production work from 9th Wonder, Clams Casino, Big Jerm, Cardo, Black Diamond, E Dan, Brandun DeShay and Miller himself.
The journey of I Love Life, Thank You's release began in April 2011 when the late rapper hit 300,000 Twitter followers. He kicked off his "Road 2 a Million Fans" campaign, wherein he released a new song for every 100,000 followers he gained. Between April and September, he hit 900,000 followers and dropped "Love Lost," "Family First," "Just a Kid," "The Miller Family Reunion," "Cold Feet" and "Willie Dynamite" before releasing the whole project.
In celebration of the mixtape's arrival on streaming, Rostrum Records will be holding a 12-hour Reddit Talk on the r/hiphopheads subreddit starting July 22 at 11 a.m. EST. Miller's team will be interacting with fans throughout the 12 hours as well as sharing new photos and videos, hosting giveaways and allowing fans of the beloved rapper to discuss his music.
Stream Mac Miller's I Love Life, Thank You on Spotify.
Elsewhere in music, Logic claims he made Vinyl Days in 12 days in order to finish his Def Jam contract.