Logic Created 'Vinyl Days' in 12 Days To Get Released From Def Jam
The artist released a total of seven studio albums under the label.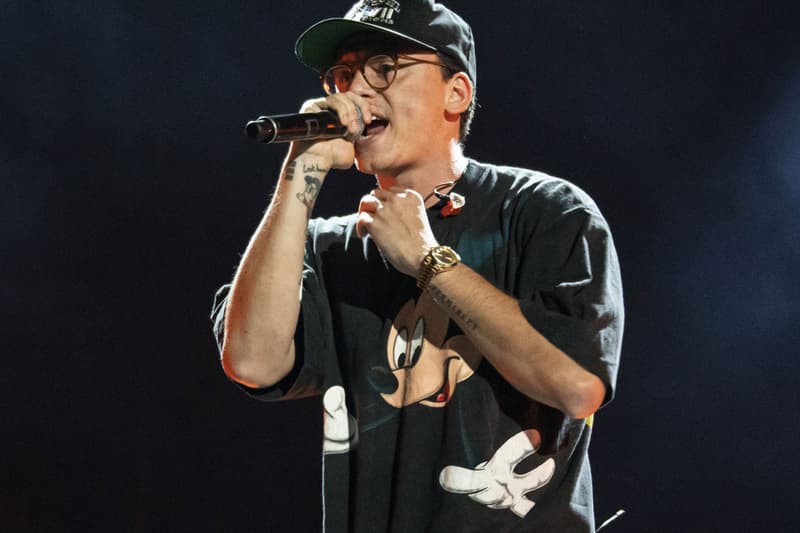 Logic revealed that he created his latest album, Vinyl Days, in only 12 days so he fulfill his Def Jam contract and get released from the label.
Speaking on Logan Paul's Impaulsive podcast, the rapper and producer expressed his excitement in becoming an independent artist. "I made that album in 12 days so I could get off Def Jam," he said. "That's my favorite part – I'm off Def Jam. I made that album so I could leave, and guess what? I left them with some of the dopest shit I could give them. It's not like I just wiped my ass. What am I excited about? I'm excited to be independent, I'm excited to do my thing."
He added that there are no hard feelings between him and Def Jam, but he's also ecstatic to have left, "I'm really happy to know that I represented and low-key was the face of the label — one of the illest Hip Hop labels of all time — and that I sold millions and millions of records and gave them billions and billions of streams, and that it was a good partnership. And I couldn't be happier to get the f*ck out."
Logic signed with Def Jam thanks to the success of his Young Sinatra mixtape, specifically after the release of Young Sinatra: Welcome to Forever. All his studio albums (with Vinyl Days being the last) was released under Def Jam, dropping a total of seven records with the label.
Elsewhere in music, Megan Thee Stallion and Future's upcoming collab "Pressurelicious" has received a release date.