Old Spice and Arby's Create Epic Collab to Defeat the Meat Sweats
Featuring a Limited-Edition Meat Sweat Defense Kit and new commercial highlight campaign.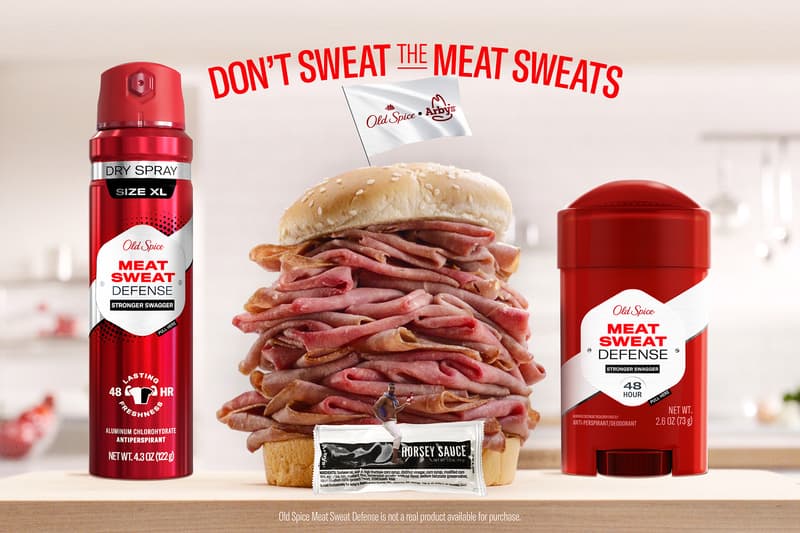 1 of 3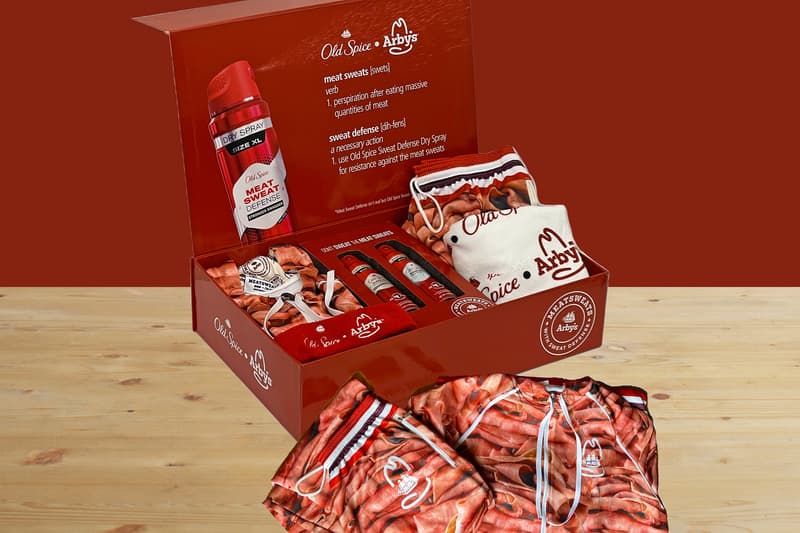 2 of 3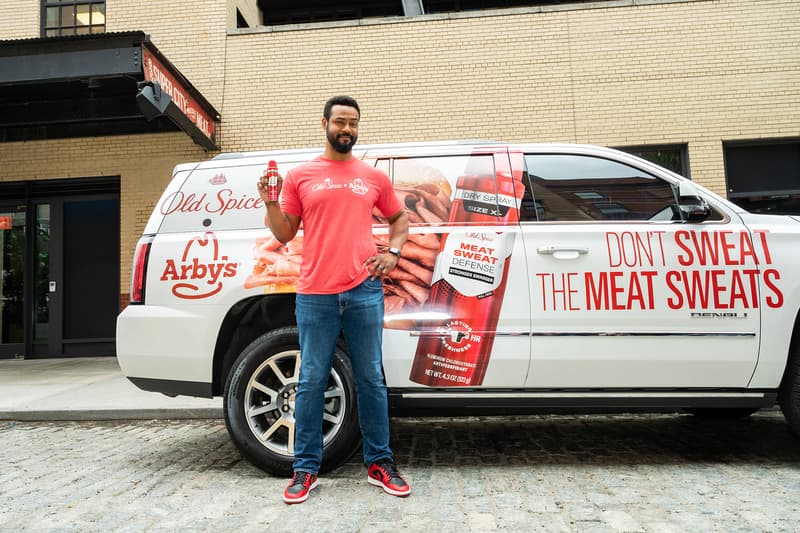 3 of 3
Old Spice is known as a leader in ridiculously long-lasting sweat and odor protection. But many have asked if that also applies to the dreaded meat sweats. Fortunately, Old Spice linked up with Arby's to answer this age-old question and create one of the meatiest, best-smelling partnerships anyone has ever seen.
Through this unexpected, yet extremely quirky partnership, Old Spice and Arby's created a limited edition Meat Sweat Defense kit to save anyone from the much-feared "meat sweats." The secret sauce to this "meat sweat" fighting kit is the Old Spice Sweat Defense Dry Spray with its state-of-the-art formulas, ensuring long-lasting sweat and odor prevention. The popular Sweat Defense sprays come in five different scent profiles that go on weightless and dry to provide immediate protection on contact. Also included in the sweat prevention bundle are a limited-edition roast beef-print sweatshirt and sweatpants, a moisture-wicking towel, headband, and a $15 USD Arby's gift card.
Unfortunately, the kit sold out in less than three hours. If you're still looking to get in on the epic collaboration, you're in luck! The two brands' creative forces united to produce an entertaining advertisement. "Ultimeat Dreams" features the widely recognized and celebrated Old Spice Guy, Isaiah Mustafa, alongside the equally lauded Arby's "Voice," Ving Rhames, coming together for a crossover unlike any other. The campaign even continued onto the streets of New York with the Old Spice Guy handing out an assortment of swag, including the Sweat Defense dry sprays, Arby's gift cards, and, of course, the brand-new collaborative kits.