Kevin Feige Cast John Krasinski as Reed Richards Because of Fan Demands
"Let's make that dream come true."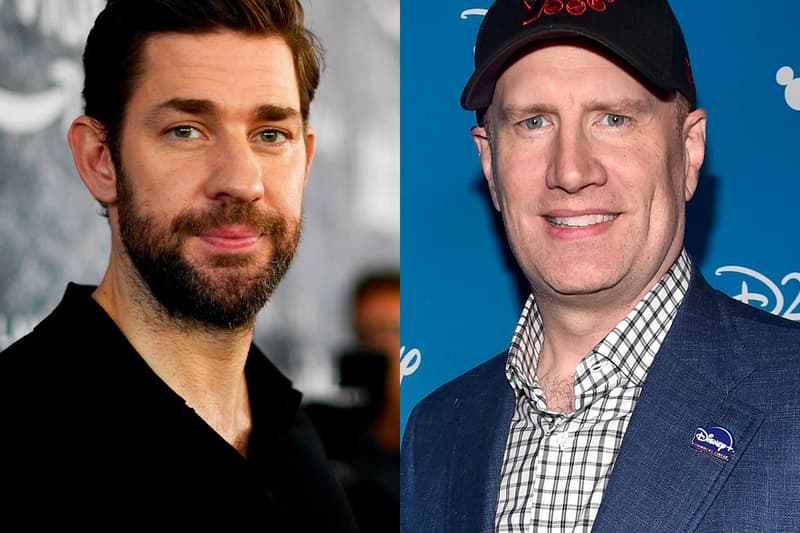 During an audio commentary for Doctor Strange: Multiverse of Madness, Director Sam Raimi revealed that Kevin Feige cast John Krasinski as Reed Richards because of fan demand.
"It's so funny that Kevin [Feige] cast John [Krasinski] because the fans had a dream of who the perfect Reed Richards would be," Raimi revealed. "And because this is an alternate universe, I think Kevin said, 'Let's make that dream come true.' I've always really enjoyed all of his performances,'" said Raimi.
Despite the short cameo, fans seemed to really enjoy seeing Krasinski play Richards. When discussing who could play the role, Krasinski would always be mentioned by fans when talking about who could potentially play the smartest man alive, and it seems that Feige has given the fans what they wanted. The comment made by Raimi worried certain fans, as the words sounded like he only played the role because he was in an alternate universe. With a new Fantastic Four movie in the MCU just around the corner, questions have been evolving on whether or not Krasinski would be more than just a one-time cameo or ultimately play the role of Reed Richards in the "actual" Fantastic Four universe.
Screenwriter Michael Waldron revealed that they have never looked at fan castings when looking for actors to play the Illuminati. However, Krasinski was an exception. During an interview with Comicbook, Waldron claimed that the movie was never about "fan service," adding, "You don't want to overwhelm the audience.
"It's easy to be seduced by the cheap laugh, the cheap cheer, whatever. But that's never what Marvel or Sam [Raimi] were interested in. It was always about what's right for the story, what's right for Steven Strange, what's right for Wanda. It was never about fan service, really. It was like, 'If these Illuminati characters are here, they should be here because that's who's in the Illuminati in the comics, and that's who would actually be in the Illuminati.' That was our north star." said the screenwriter.
Doctor Strange: Multiverse of Madness is now streaming on Disney+.
In other entertainment news, set images of Margot Robbie and Ryan Gosling in Barbie have emerged.