Bored Ape Yacht Club Teams Up With Rolling Stone To Offer Two 1-of-1 NFTs
This second collaboration between the brands will feature both an MAYC and BAYC NFT.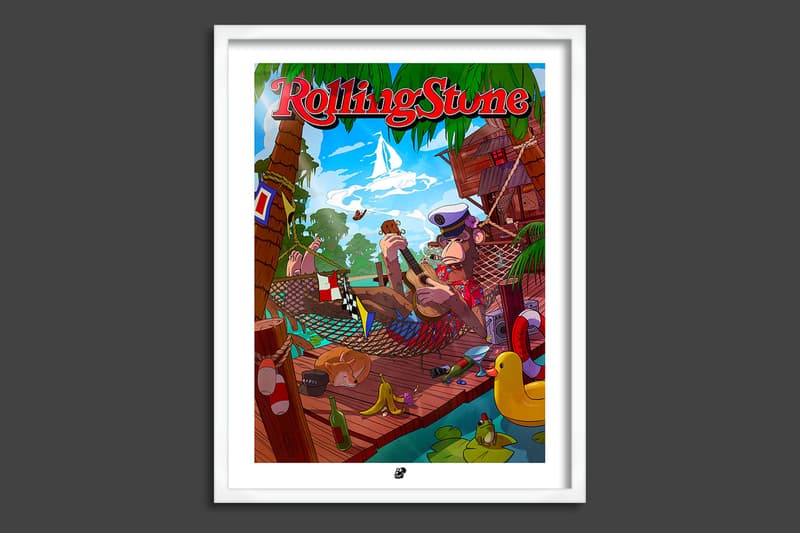 1 of 2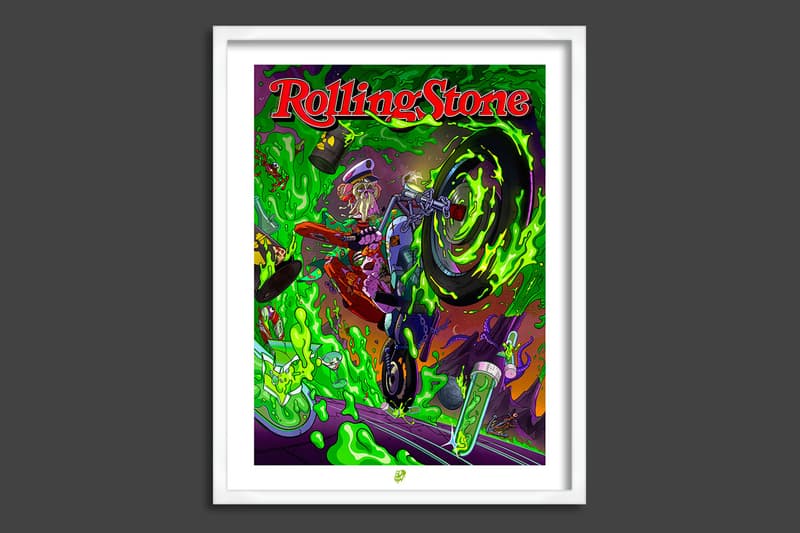 2 of 2
On Monday, June 20, Bored Ape Yacht Club (BAYC) announced that it will be collaborating for a second time with Rolling Stone. The most recent partnership will feature both Mutant Ape Yacht Club (MAYC) and BAYC NFTs. The digital collectibles will go live for auction on OpenSea today, June 22, at 9:00 a.m. ET.
Gm apes – we're stoked for the first night of ApeFest. To kick things off, we're excited to announce that we've teamed up with @RollingStone again for two 1/1 NFTs (one BAYC and one MAYC). pic.twitter.com/MYlEGt954h

— Bored Ape Yacht Club (@BoredApeYC) June 20, 2022
In addition to the collaborative NFTs, there will be accompanying collectible art prints of each design that will be available during a four hour sale period (9 a.m. ET – 1 p.m. ET). The prints will only be available for purchase with ApeCoin and priced at $100 USD equivalent. Winners of the two one-of-one auction NFTs will also receive the related physical prints, each signed by Yuga Labs' founders, the artist, and the CEO of Rolling Stone.
"We are thrilled to continue partnering with Bored Ape Yacht Club," said Gus Wenner, CEO of Rolling Stone, adding that "our collaboration was born from a shared passion for music and counter-culture, and we are excited to release a brand-new set of works that capture the spirit of the Bored Ape's and Rolling Stone."
The BAYC NFT and collectible feature the famed Ape Curtis relaxing in his own private paradise, above him is smoke from his cigar in the shape of a sailboat, which is presumably a nod to OpenSea. The MAYC Rolling Stone art features a daredevil ape escaping from a mutant slime volcano on his motorcycle.
"We love Rolling Stone and with our second collaboration we wanted to create an awesome NFT moment and prints that were more widely accessible", said Nicole Muniz, CEO of Yuga Labs, adding that "our communities have a lot of similarities and I can't wait to see how people display the prints in homes, shops, restaurants, and more."
Interested users will need to have a compatible cryptocurrency wallet like MetaMask or Coinbase Wallet, $100 USD plus shipping in ApeCoin, and enough Ethereum to cover the gas fees for the transaction. The sale will take place on the official BAYC merch store, the official link will be shared on its Twitter account at the time of release.
In other news, Adam Bomb Squad collaborates with Degen Toonz, VeeFriends, and more for NFT NYC pop-up shop.
For more news about blockchain, cryptocurrency, NFTs and Web3, visit Hypemoon.com.