This Company Claims To Have Engineered the World's First Plant-Based Fried Egg
The vegan egg contains zero cholesterol.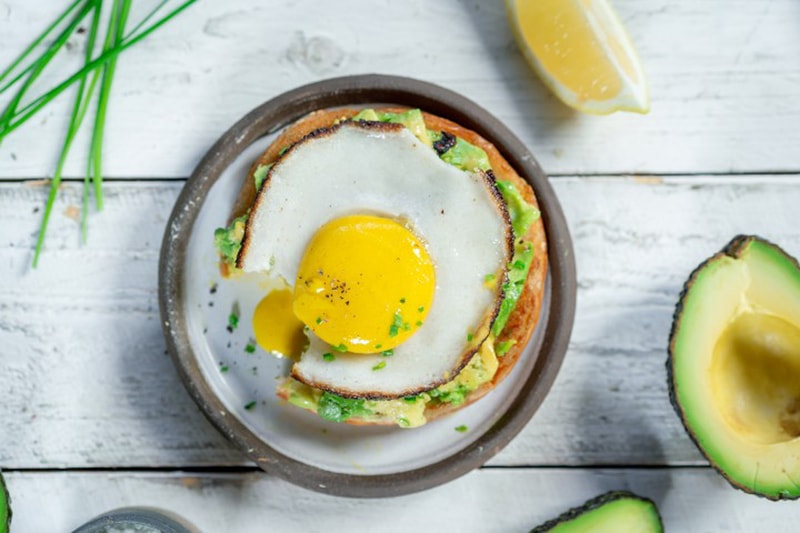 Vegan company Yo! Egg has claimed that it has created the world's first plant-based poached and fried eggs. Containing 0% cholesterol, the eggs are concocted out of a blend of plant-based proteins, sunflower oil, water and flour.
After launching in Israel in 2019, the company is now rolling out its faux eggs in the United States, debuting first at the National Restaurant Association Show at the end of May. Yo! Egg is already served at a breakfast chain in Israel alongside real egg meal options.
"We could have easily chosen a vegan joint and played it safe, but no, we chose the hardest, which is a hardcore egg place, serving breakfast of all kinds," Yo! Egg CEO Eran Groner told TechCrunch.
"They were willing to put us on our menu after tasting our product. We've been there since December, and now we've also reached major tech companies, such as Google and Facebook, and some hotels and other food service operations."
According to TechCrunch, the global plant-based eggs market is expected to rise an average of 27% year over year by 2027. That means that five years from now, the market value will sit at a little under $800 million USD.
While Yo! Egg contains only 1 gram of protein, meaning it's not equivalent to real eggs in terms of nutritional value, it does offer an alternative for vegans and those looking to incorporate more plant-based foods into their diets.
In other food and beverage news, Hot Pockets has created a thaw-and-eat lunchbox sandwich, the Deliwich.