Snoop Dogg and Dr. Dre Tease Spike Lee Collaboration
"We up2somethin," Snoop wrote on Instagram.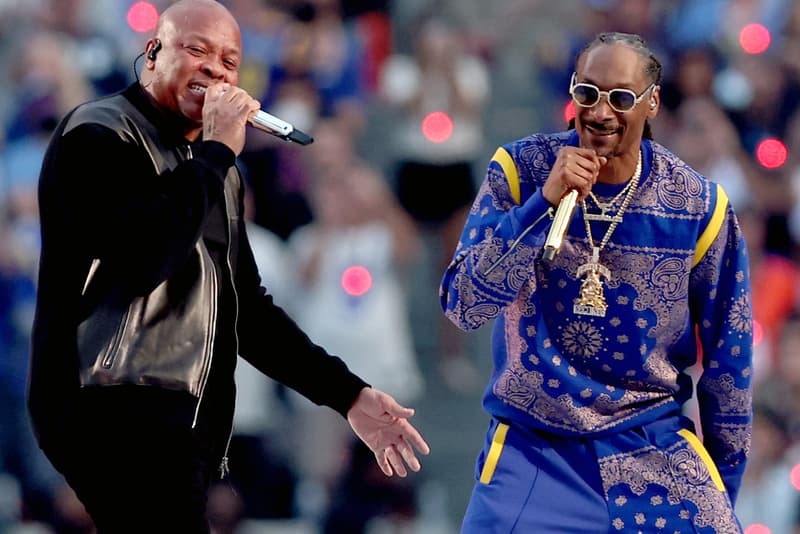 Snoop Dogg on Thursday teased an upcoming collaboration with Dr. Dre and famed director Spike Lee in a cryptic Instagram post.
"We up2somethin," Snoop wrote under an image of Dre and Lee, which he presumably took, on the social media platform. The chart-topper did not disclose further information on what to expect from the trio's collaboration, though he did include a movie camera emoji, which may be hinting at a film project, alongside his text.
View this post on Instagram
Lee has never worked with Snoop Dogg or Dr. Dre in a professional capacity, though he did appear in an Instagram Live with the "Drop It Like It's Hot" rapper to discuss his Netflix film Da 5 Blood in June 2020. The director, whose film repertoire includes Malcolm X, Do the Right Thing, She's Gotta Have It, Bamboozled and more, has previously collaborated with artists including JAY-Z, Ludacris, Public Enemy and others on various projects.
Meanwhile, Snoop Dogg and Dr. Dre appeared together on the Super Bowl LVI Pepsi Halftime Show stage in February alongside Eminem, Kendrick Lamar, 50 Cent, Mary J. Blige and Anderson .Paak.
Stay tuned for more updates on Snoop Dogg and Dr. Dre's forthcoming collaboration with Spike Lee.
Elsewhere in music, Kendrick Lamar has announced global dates for his The Big Steppers Tour.