Netflix's 'LOVE, DEATH + ROBOTS' Launches a Digital Scavenger Hunt
Nine hidden QR codes are strewn across socials, billboards, and the show itself.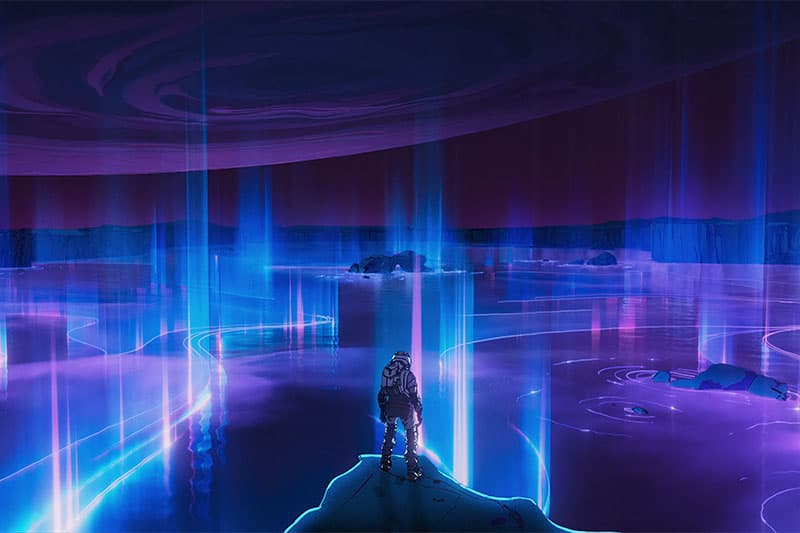 The highly-anticipated third season of Love, Death + Robots officially launched on Friday, and in conjunction with the series release, Netflix has launched a digital scavenger hunt for nine hidden QR codes strewn across LDR's socials, physical billboards, digital platforms, and the show itself.
Each QR leads to one digital collectible that reflects each episode in Volume 3 and upon scanning the codes, fans are led to a website that showcases "Love, Death + Robots' unique collective of visual perspectives and creative storytelling from Volume 3." Visitors have the option to either mint the art as an NFT, or right-click and save it the old-fashioned way. "The choice is yours, human," Netflix writes in the description.
Visitors who decide to mint can do so for free, and simply need to pay the nominal gas fee. Neither Netflix nor the producers will make money from the sale. At the time of writing, only three QR codes have been unveiled to the community. Head over to the dedicated LOVE, DEATH + ART website and Feature Discord for more information.
In other news, EBIT™'s Spectrum of Footwear [E010] debuts a series of metaverse sneakers.