BOTTER's "Caribbean Couture" Gives Subtle Sports References for FW22
The "Dear Earth" collection was presented at Paris Fashion Week and offered custom adidas football boot-derbies.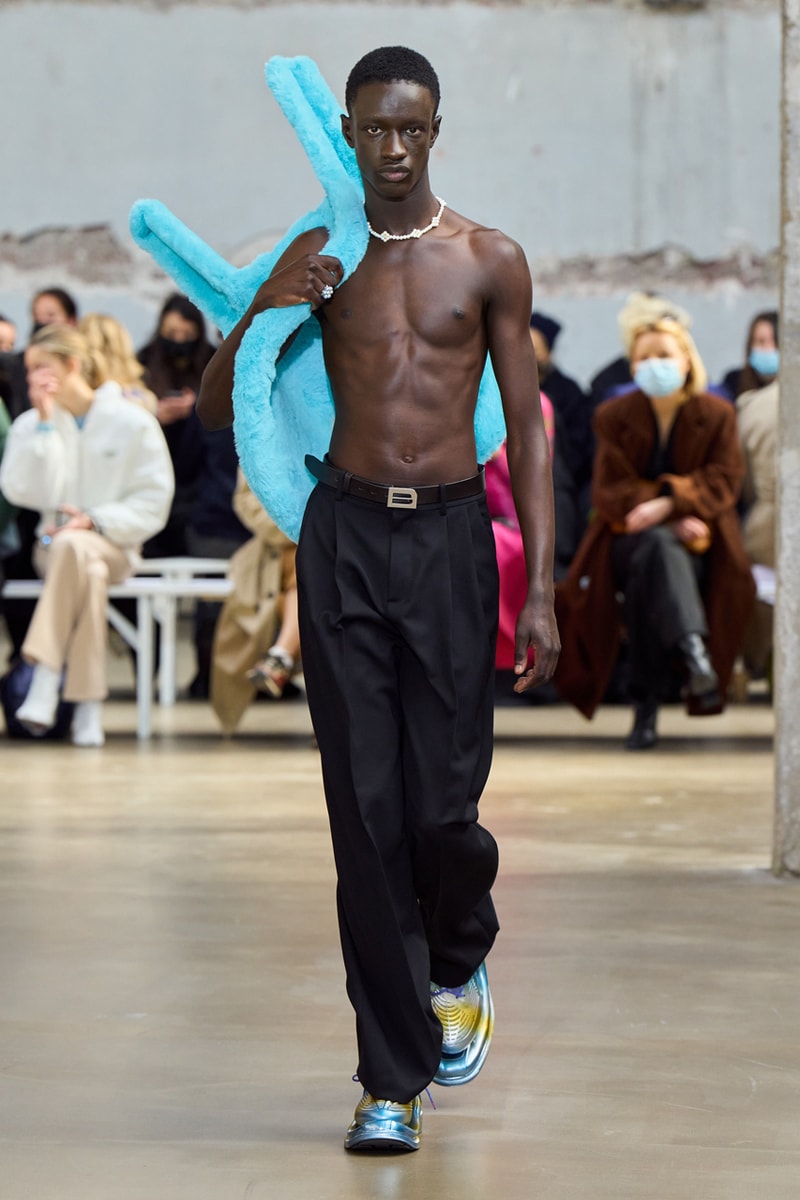 1 of 28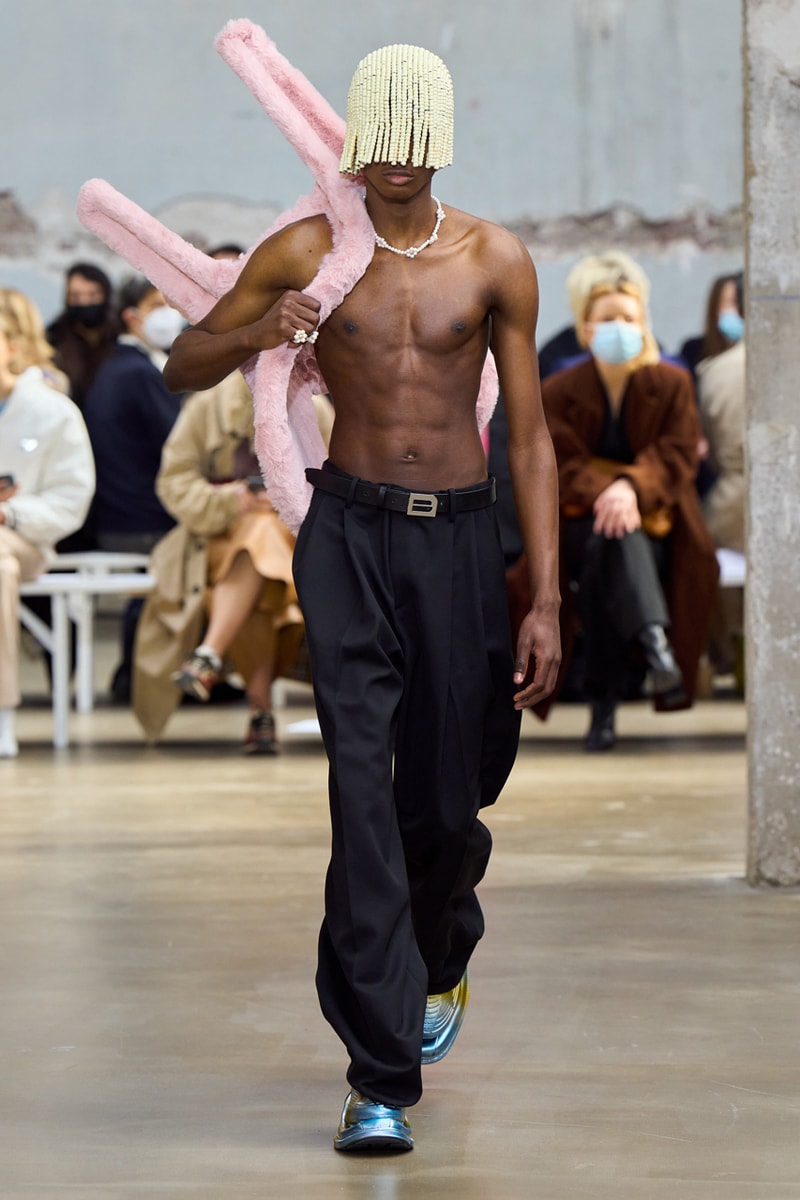 2 of 28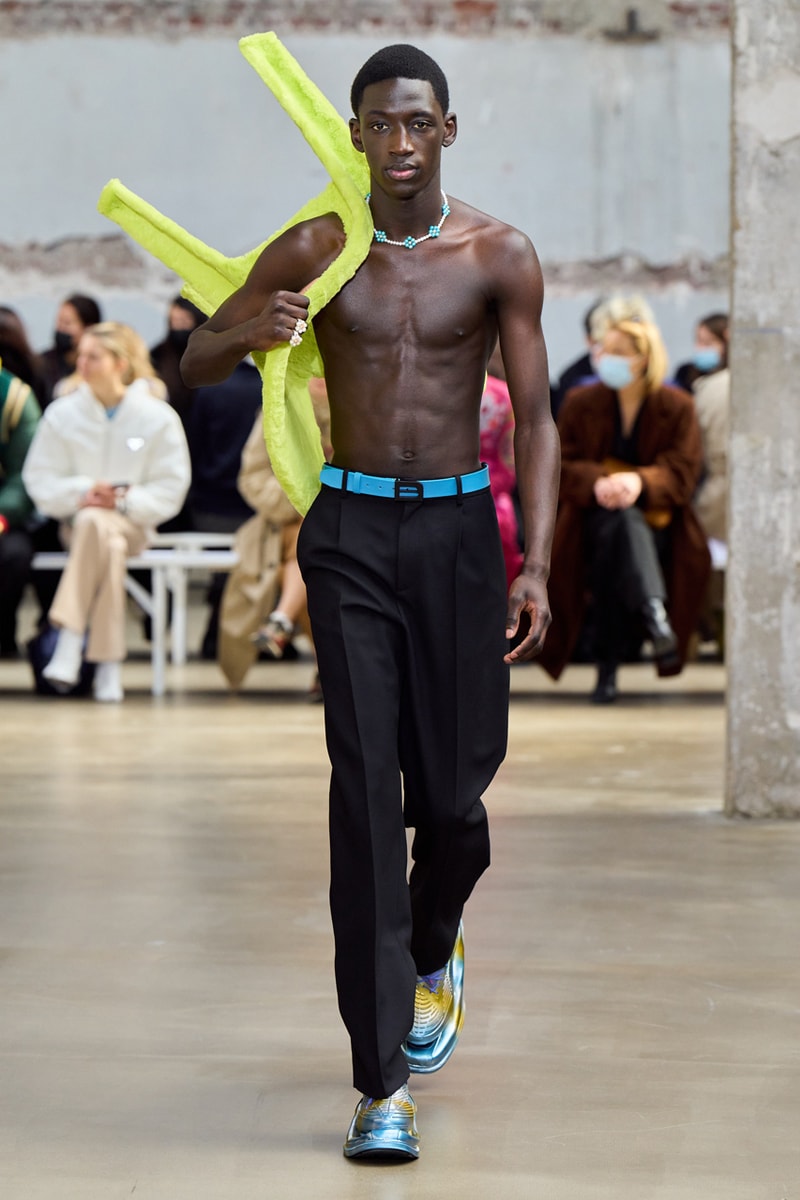 3 of 28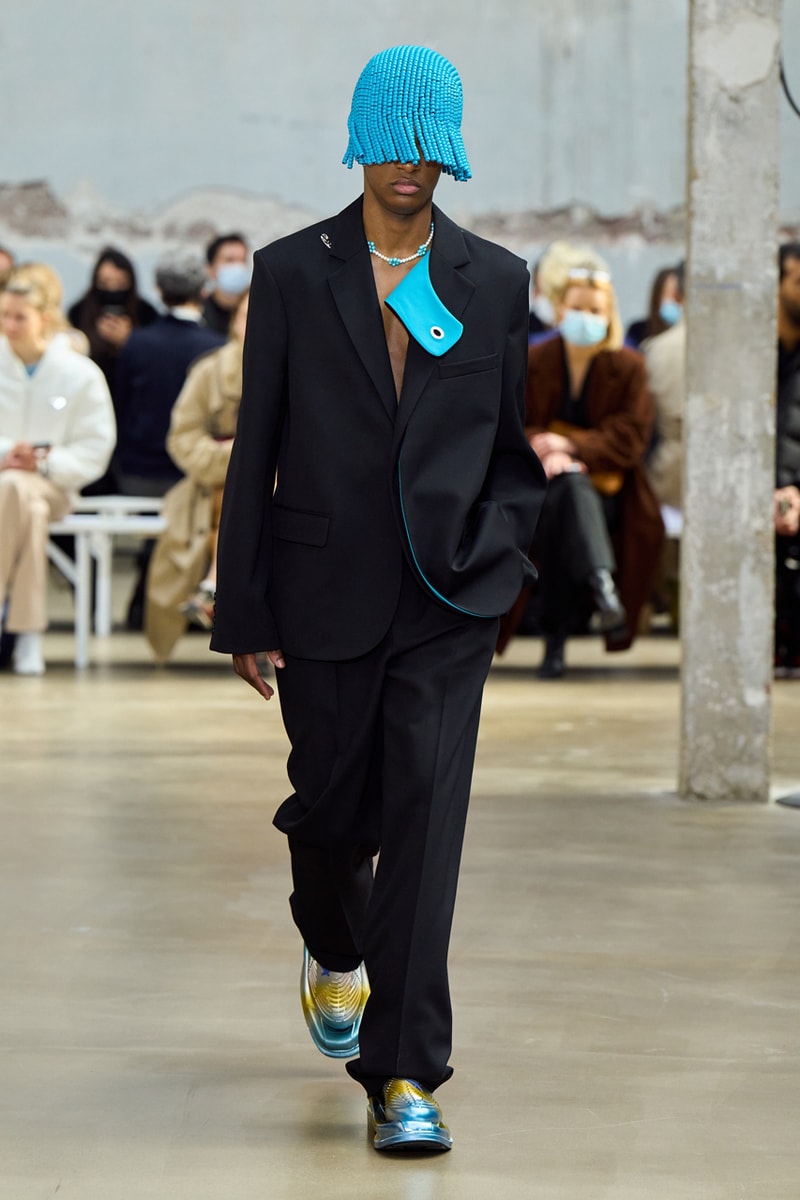 4 of 28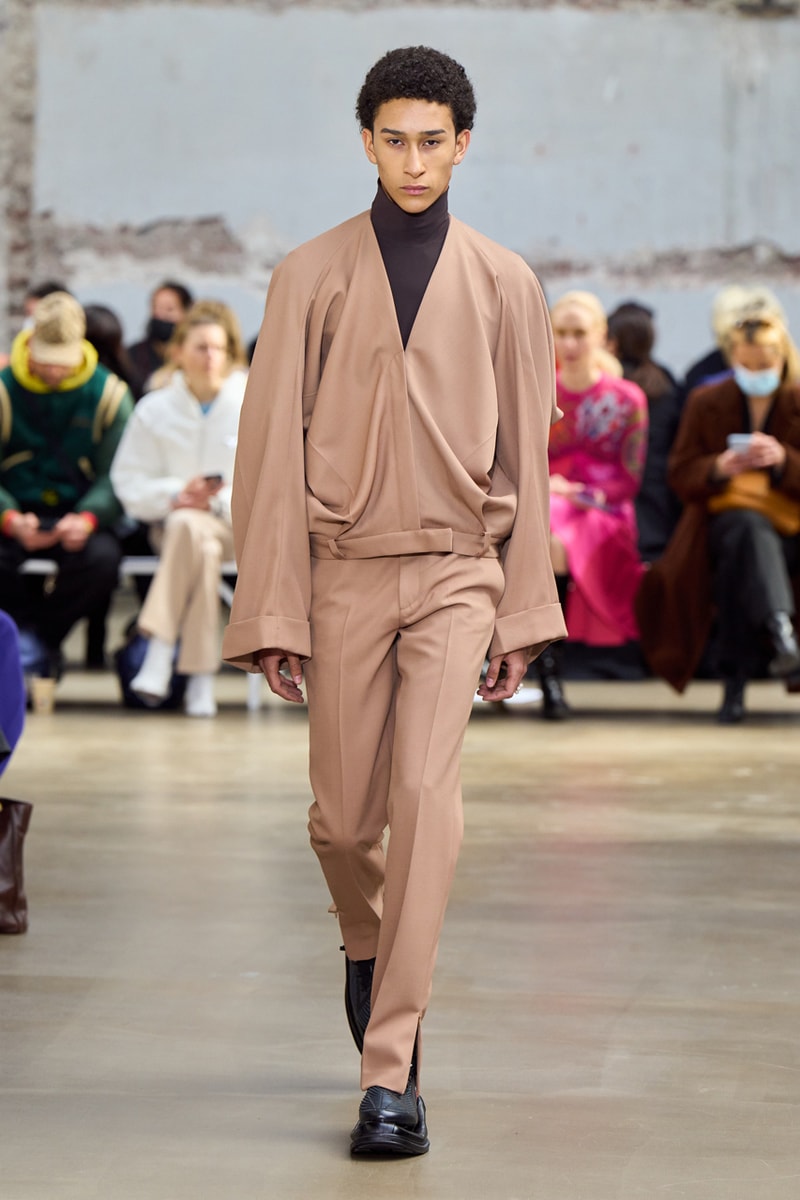 5 of 28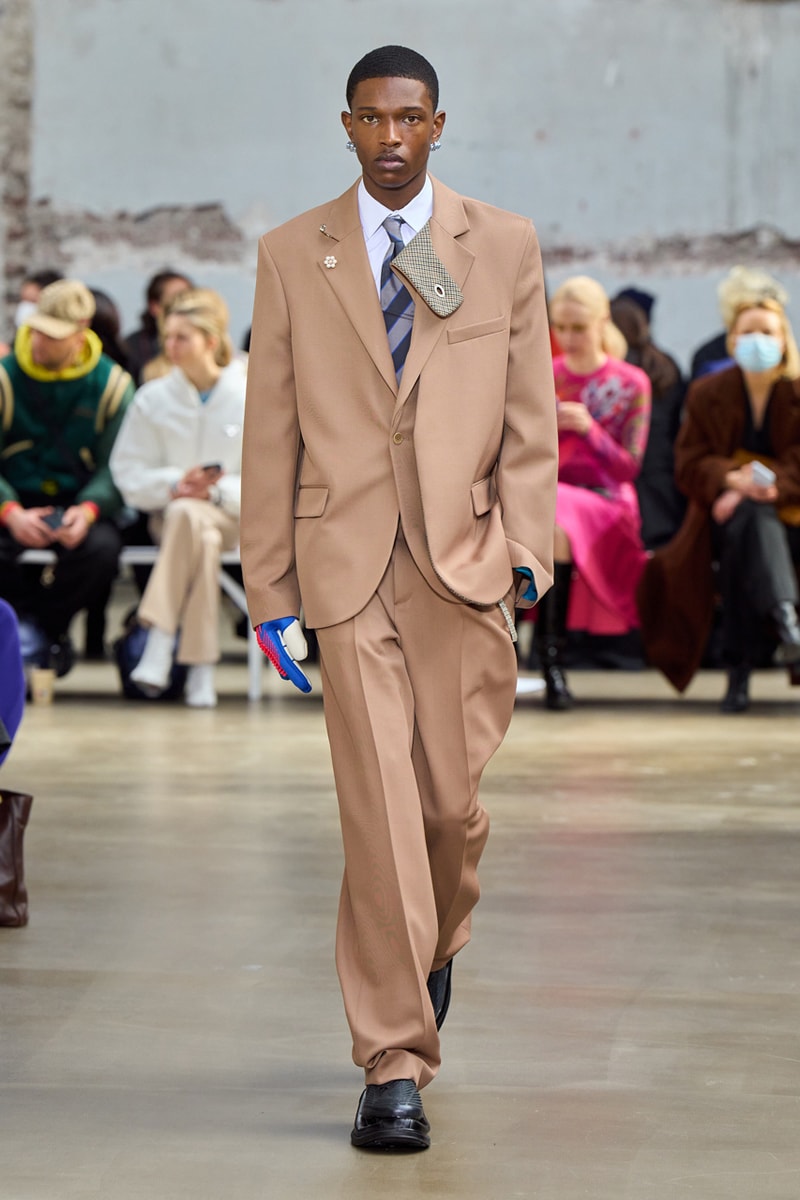 6 of 28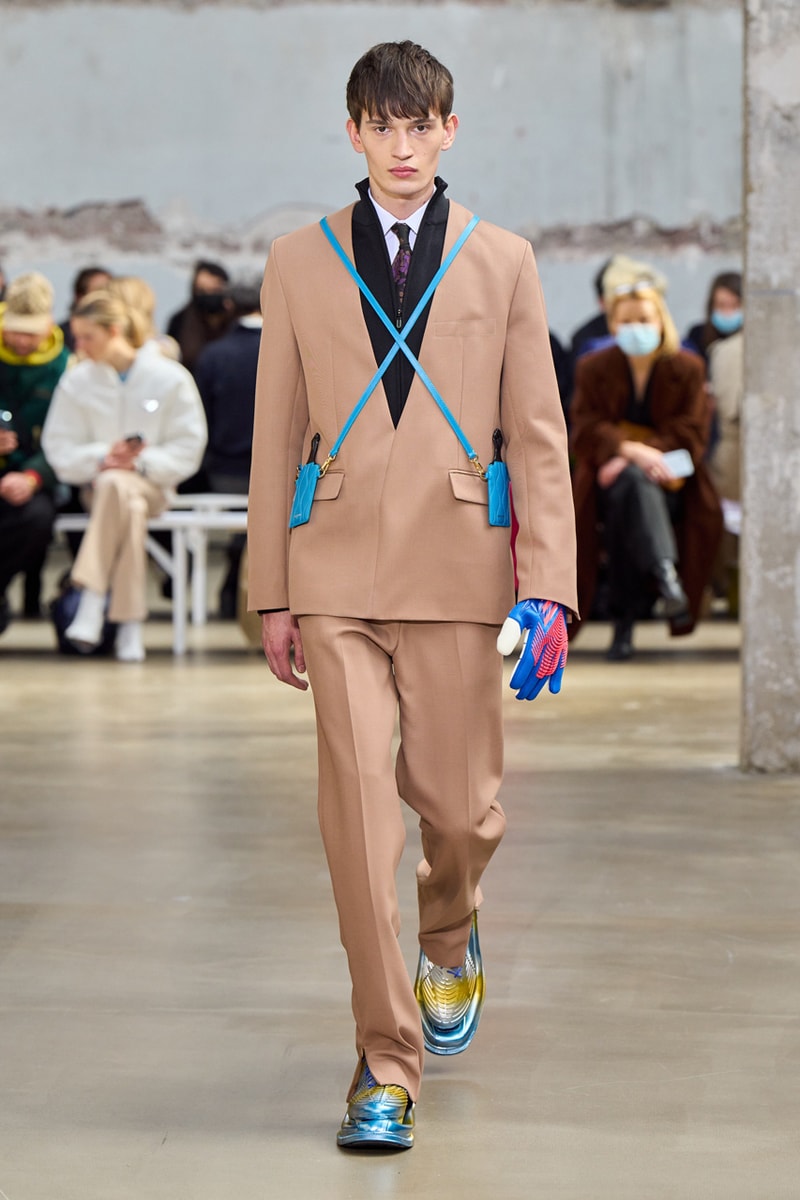 7 of 28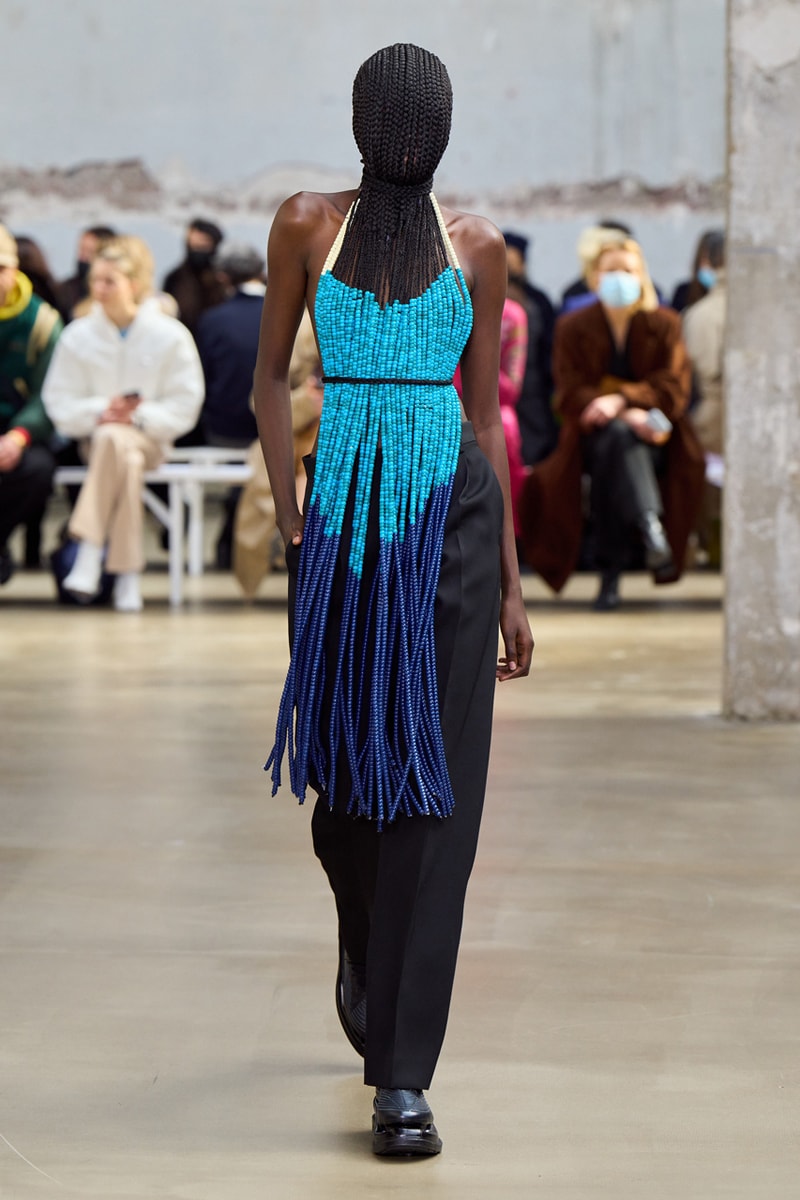 8 of 28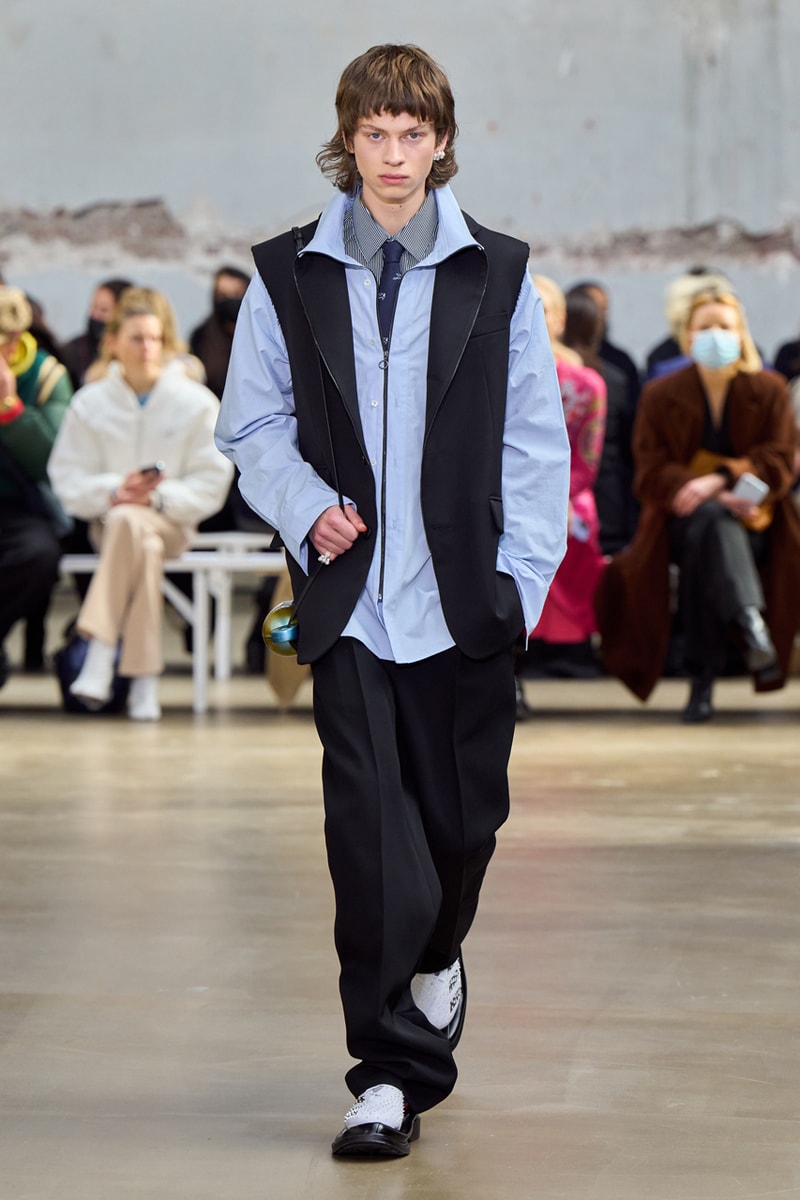 9 of 28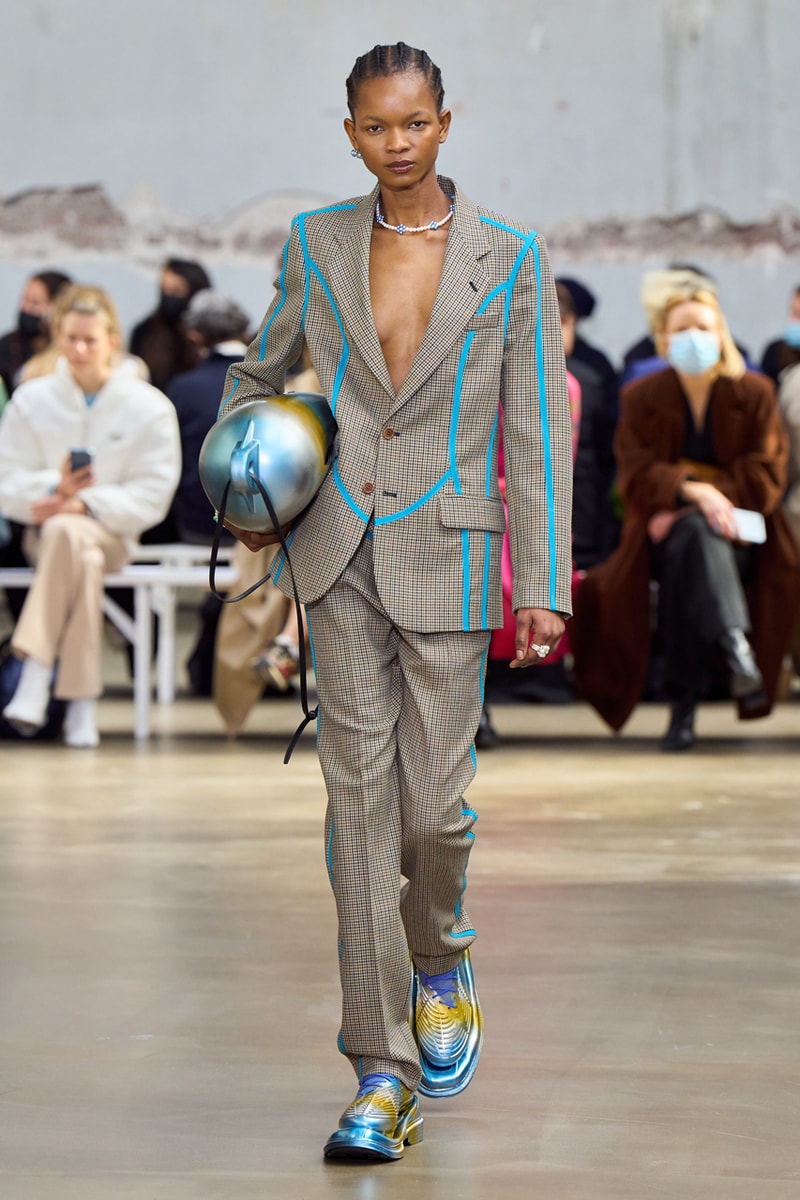 10 of 28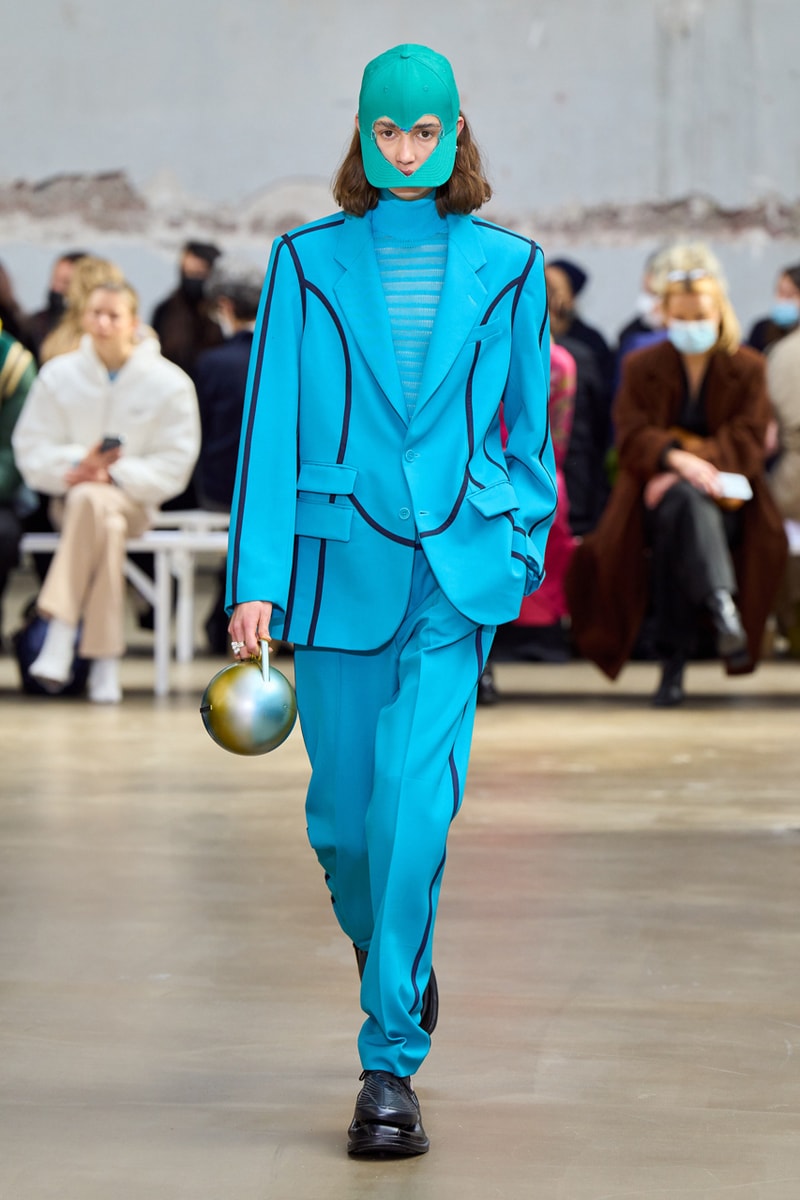 11 of 28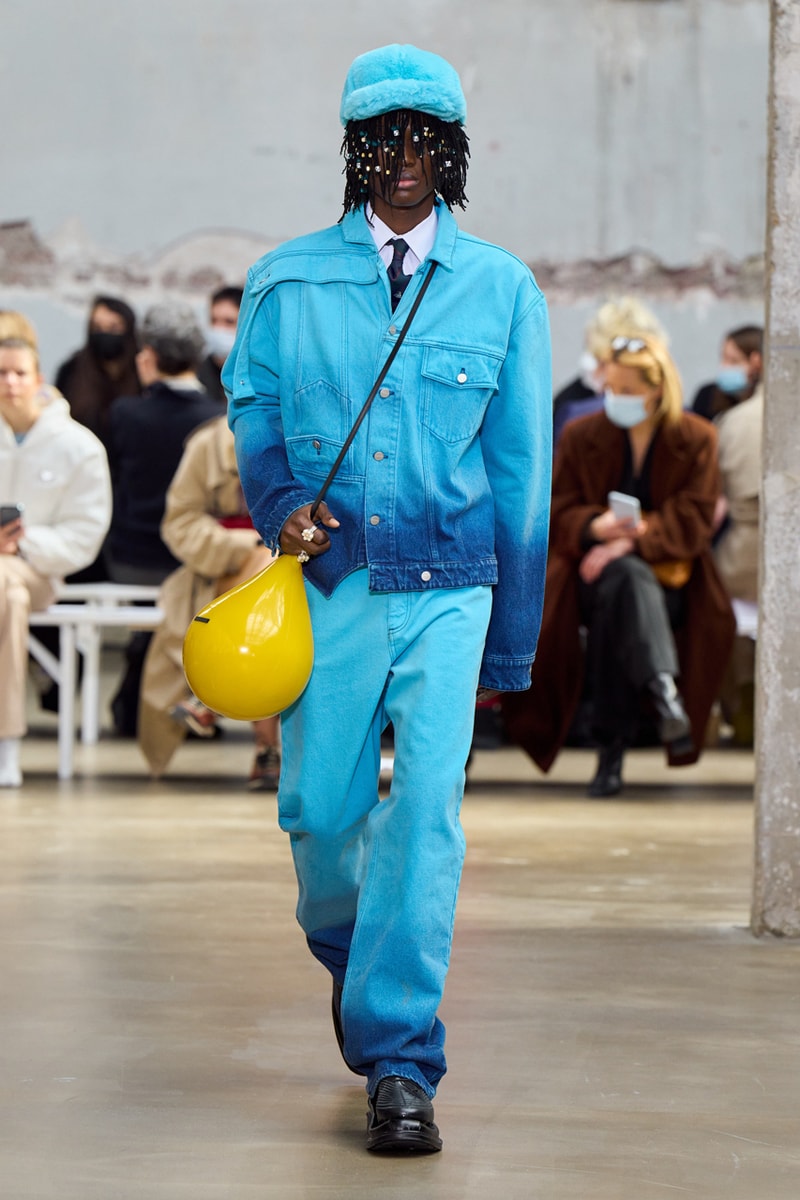 12 of 28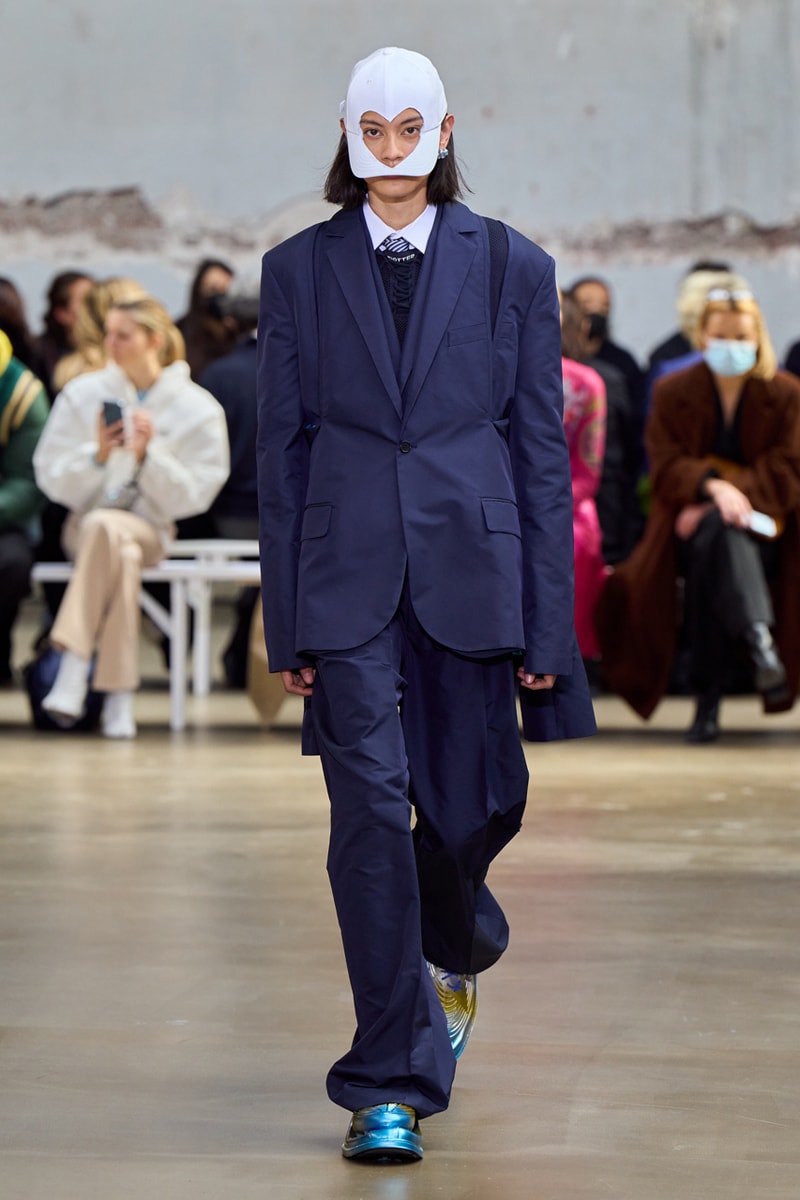 13 of 28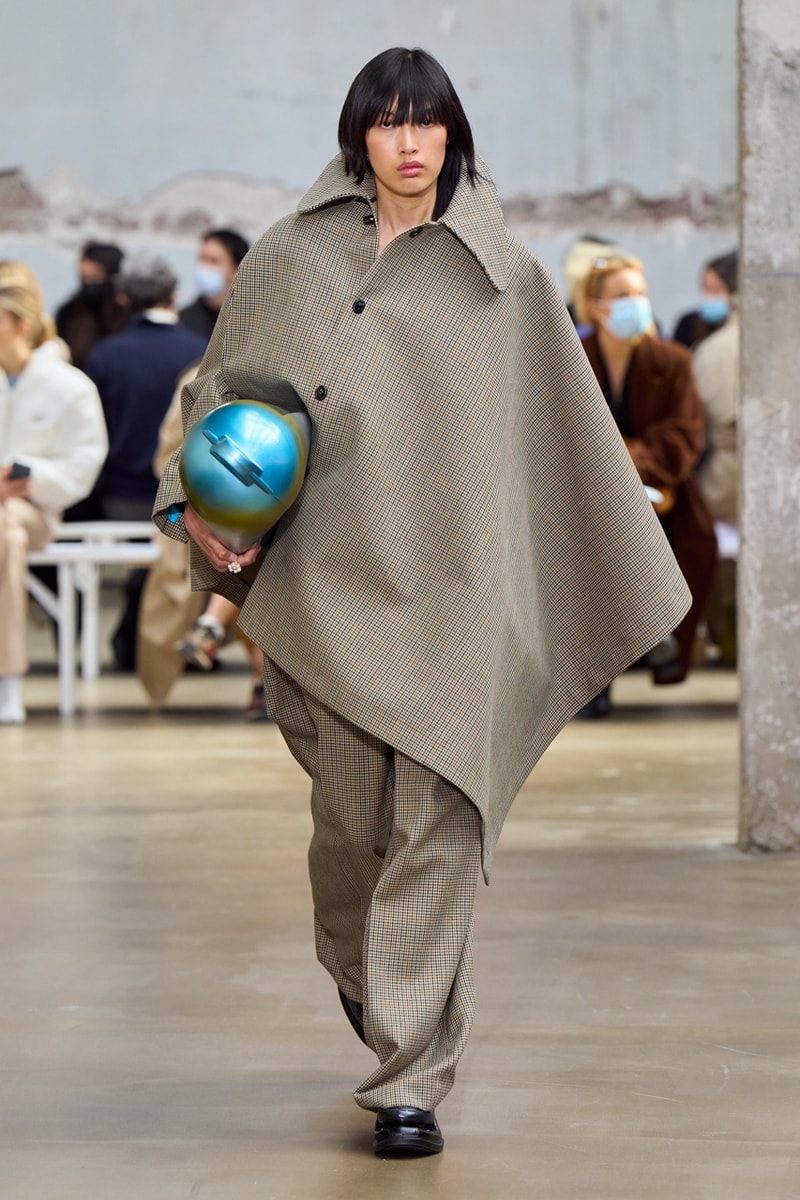 14 of 28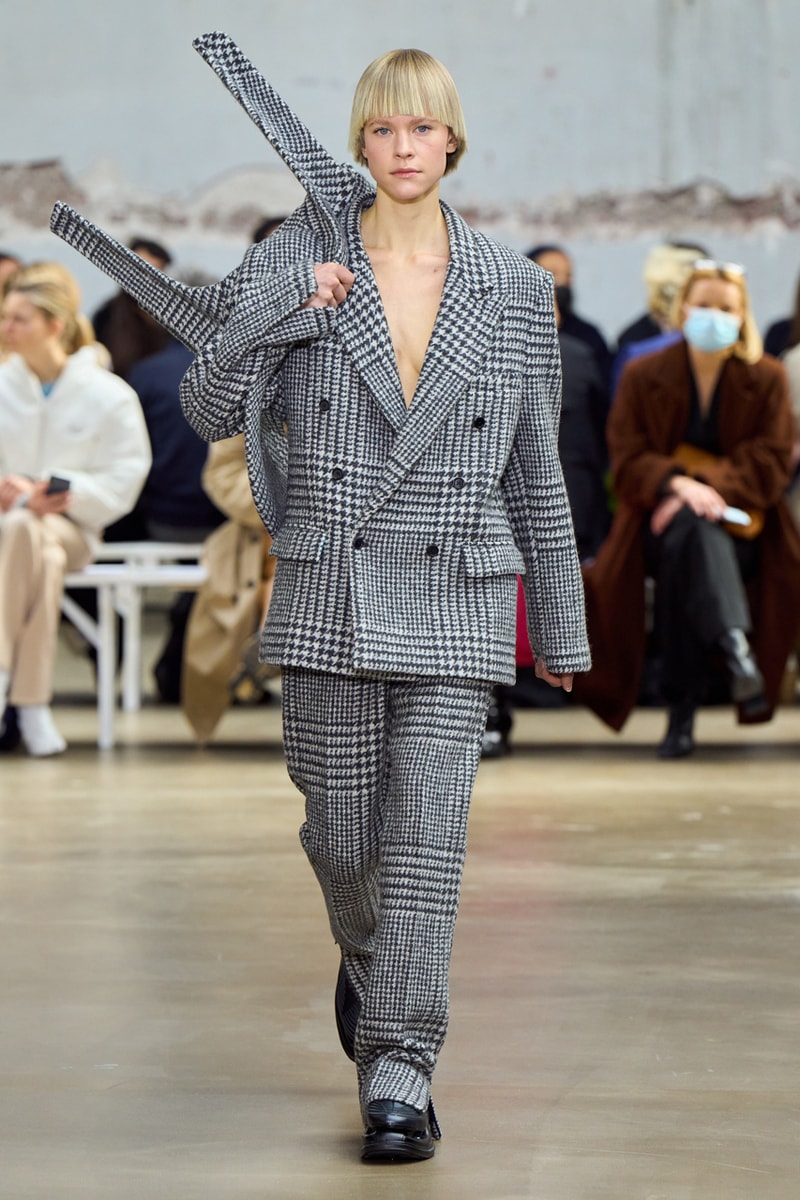 15 of 28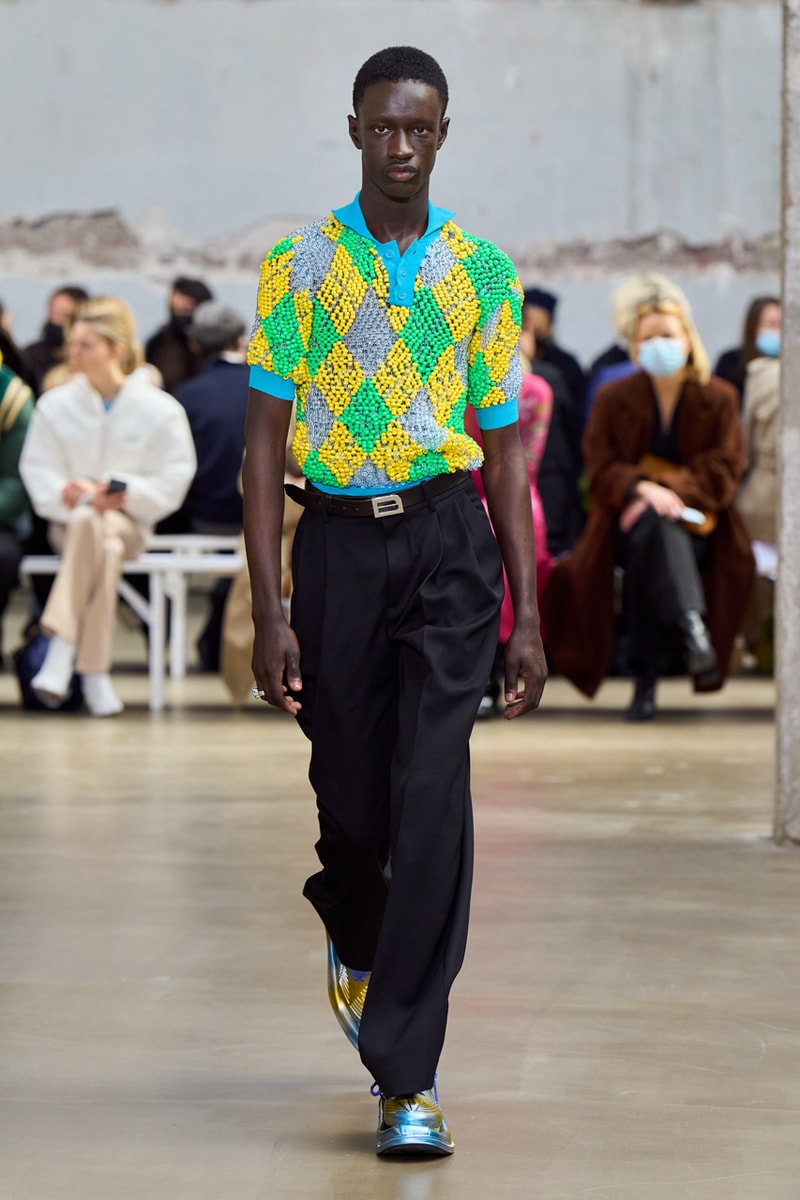 16 of 28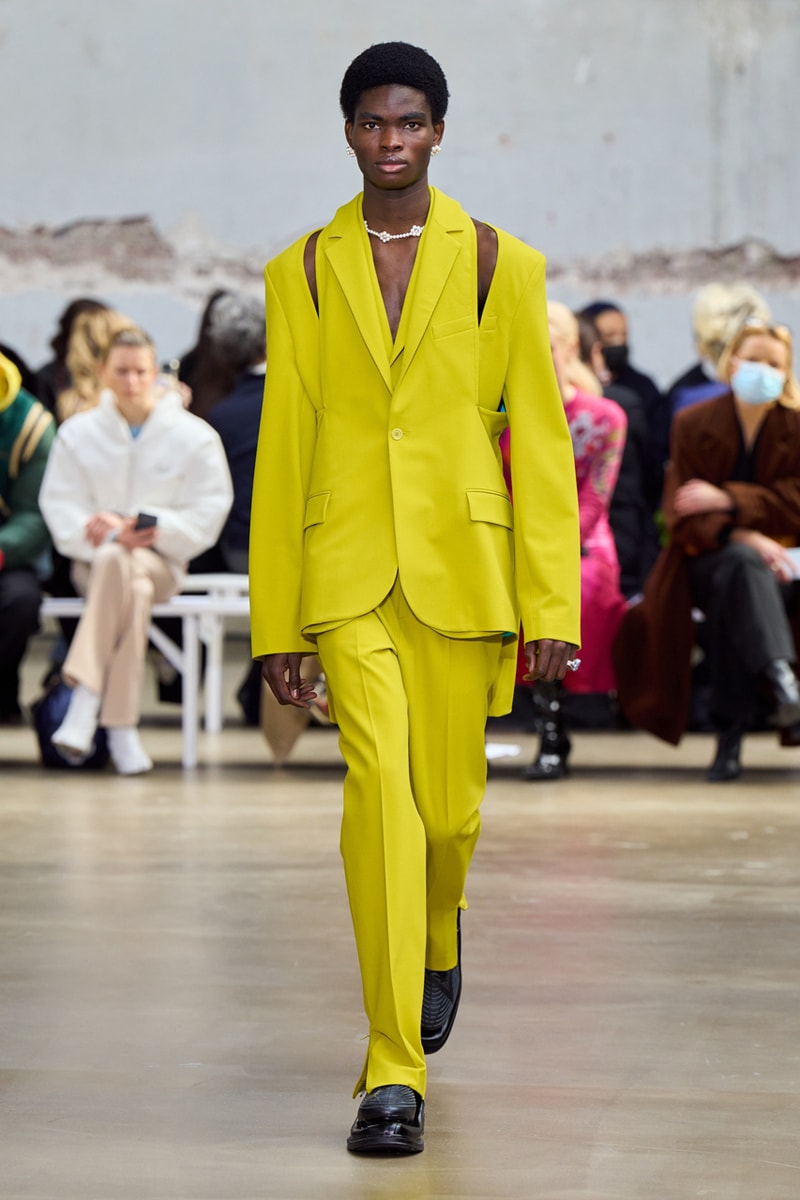 17 of 28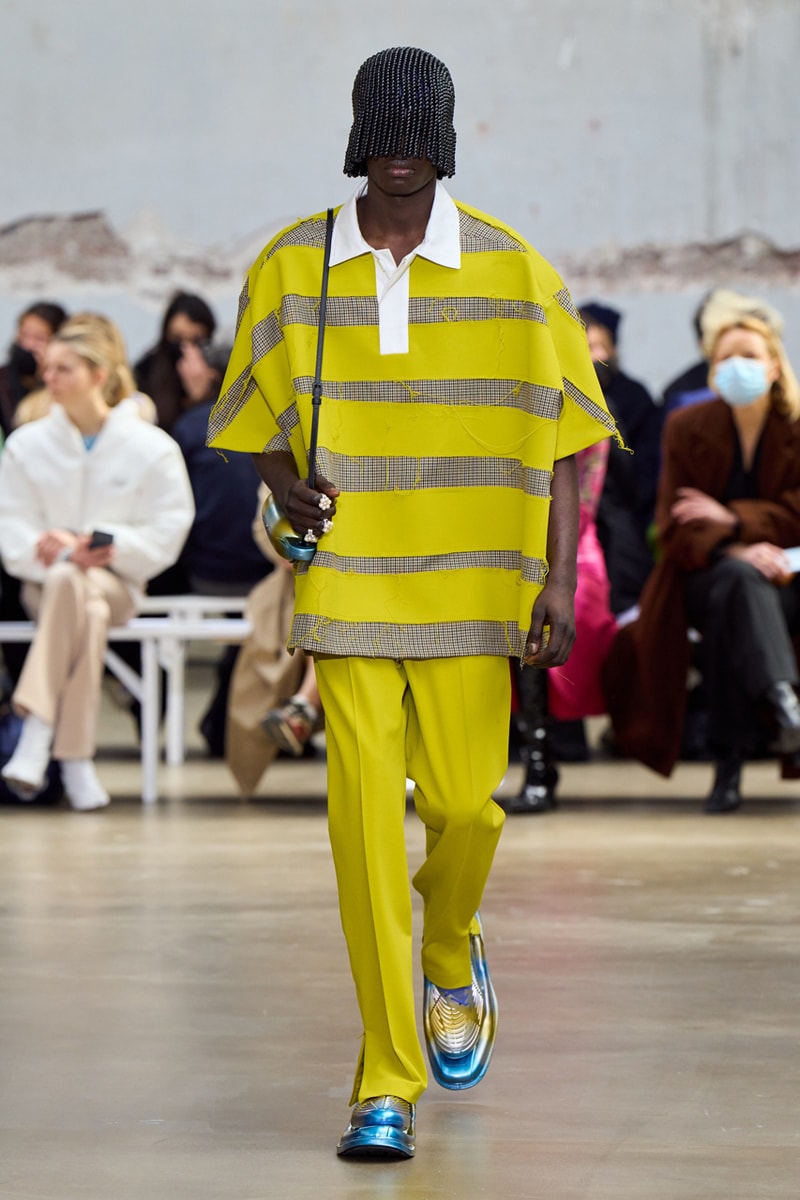 18 of 28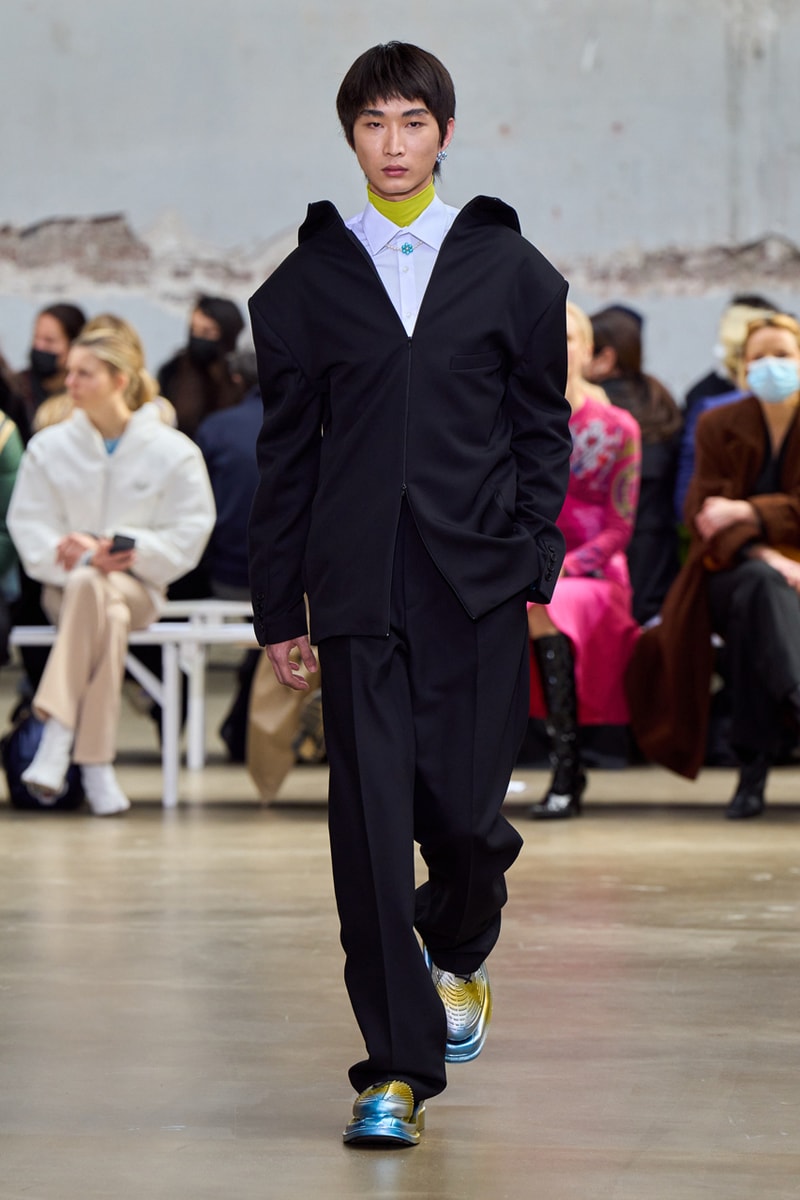 19 of 28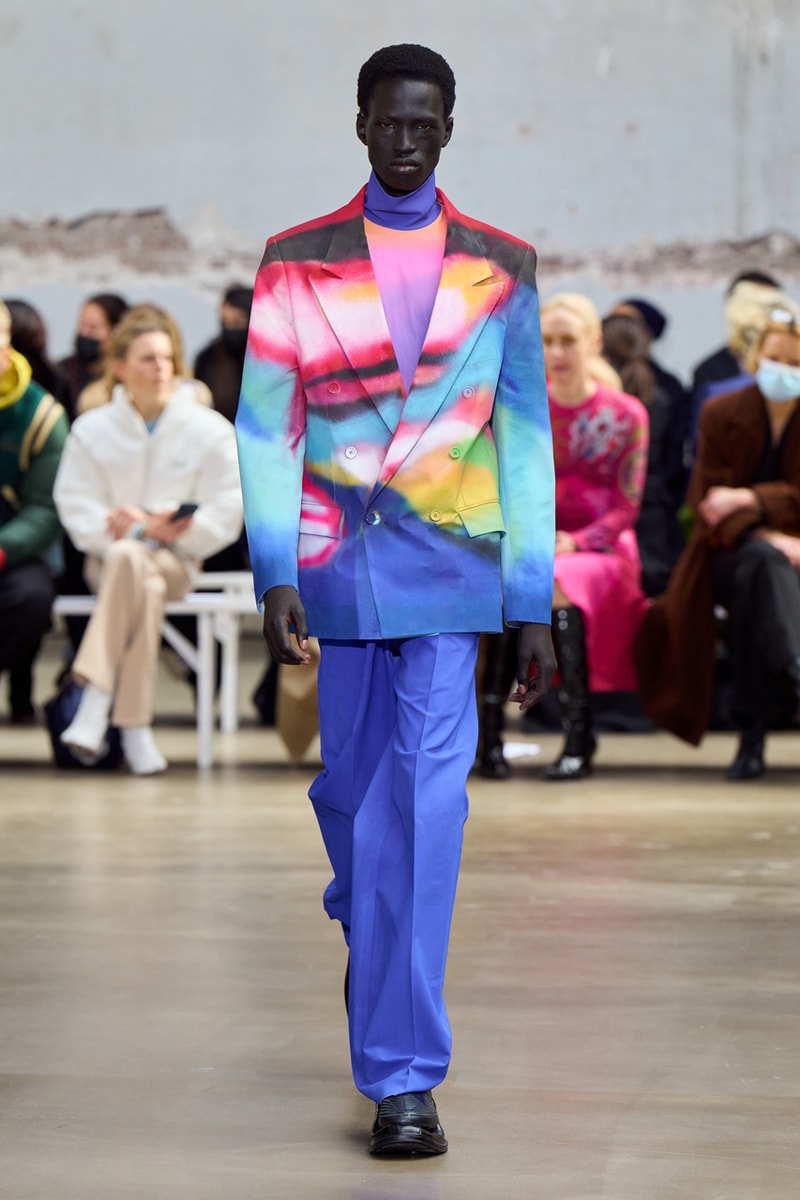 20 of 28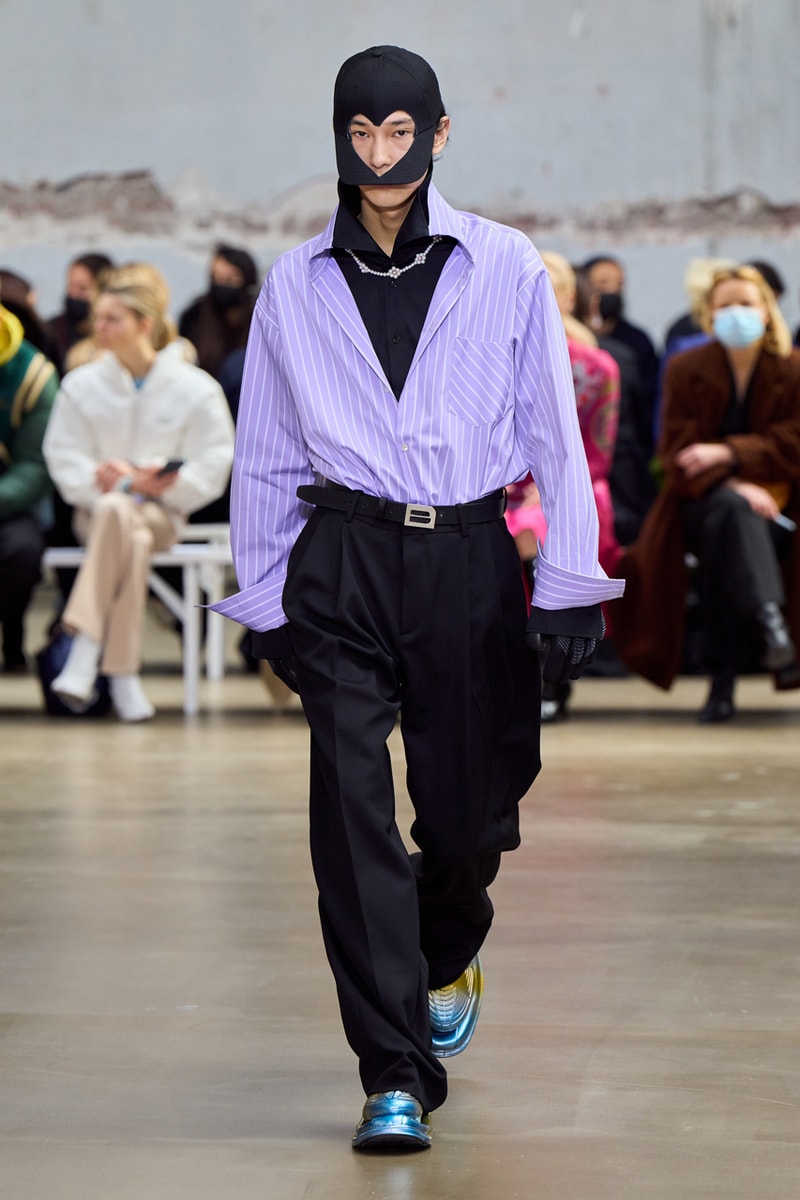 21 of 28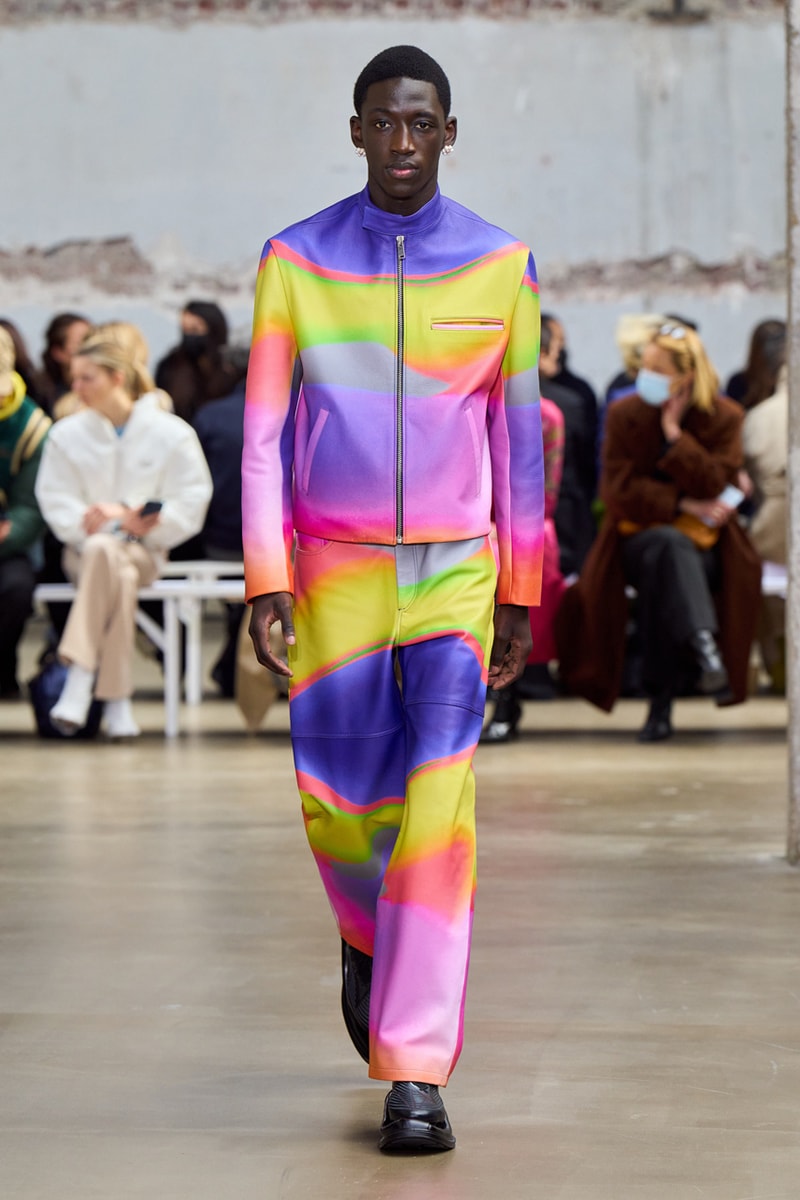 22 of 28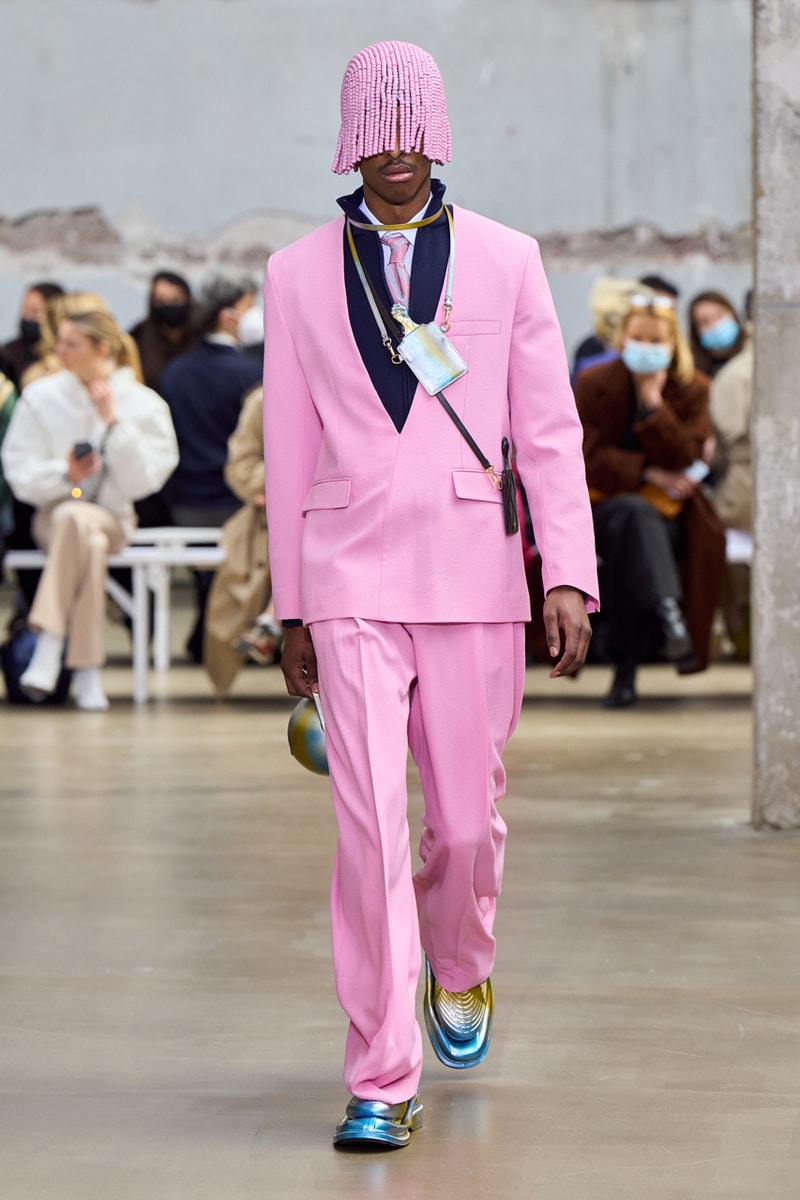 23 of 28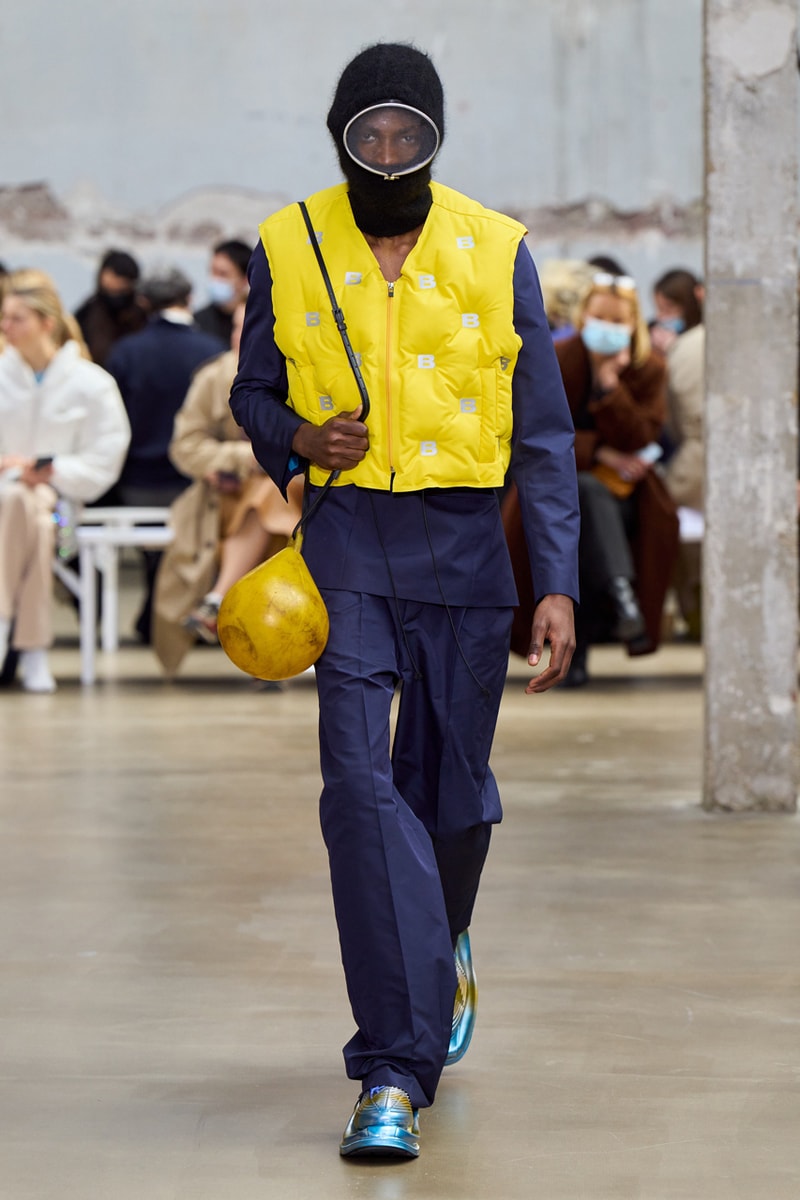 24 of 28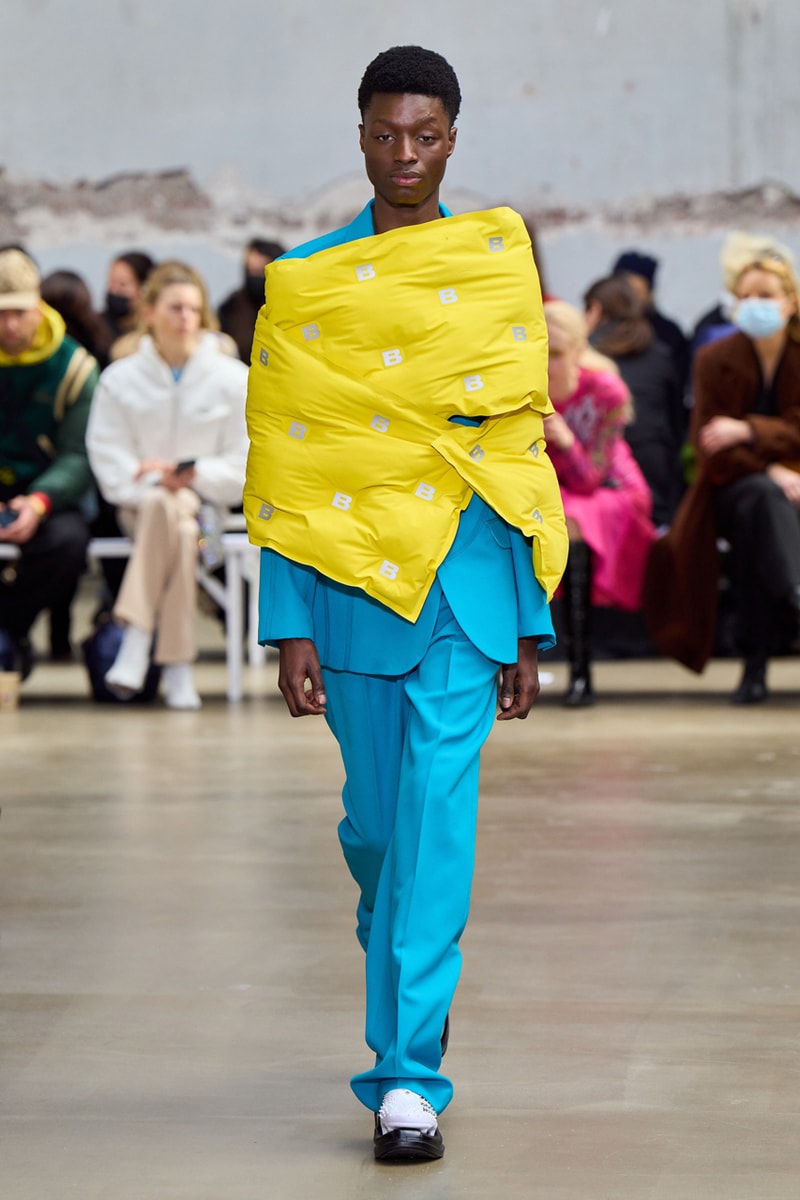 25 of 28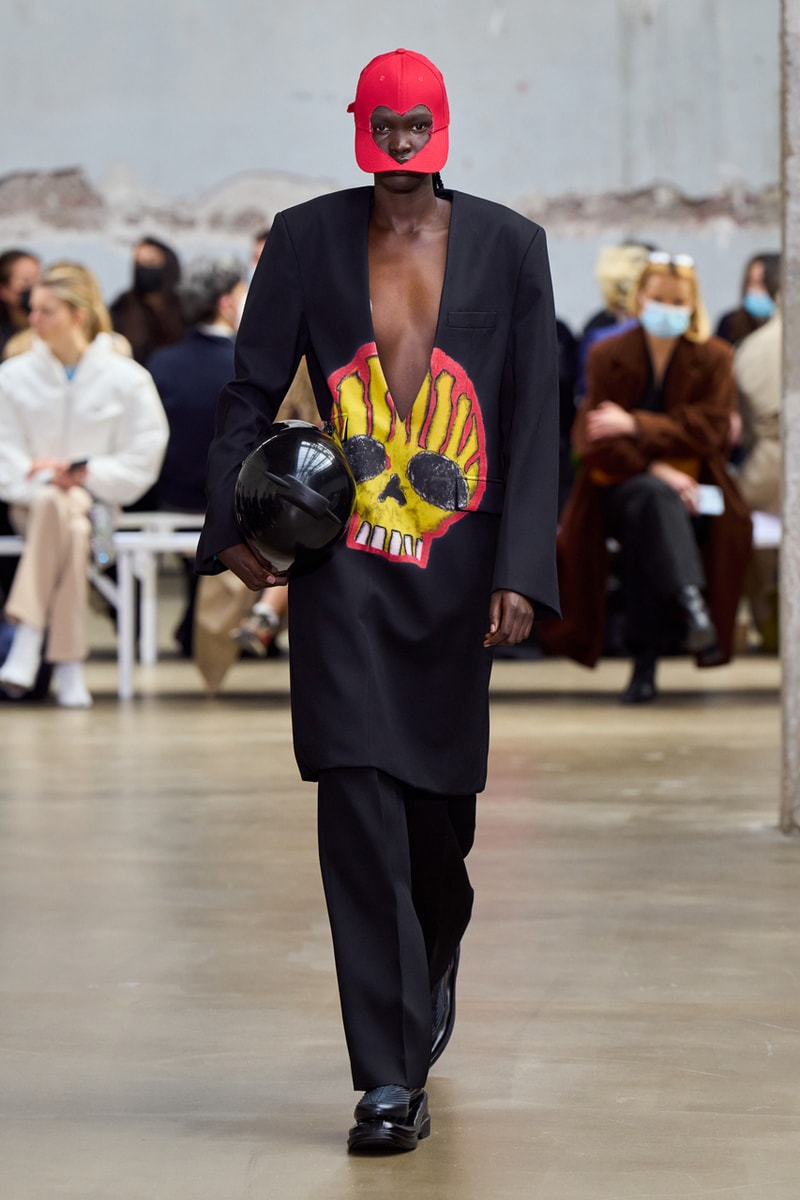 26 of 28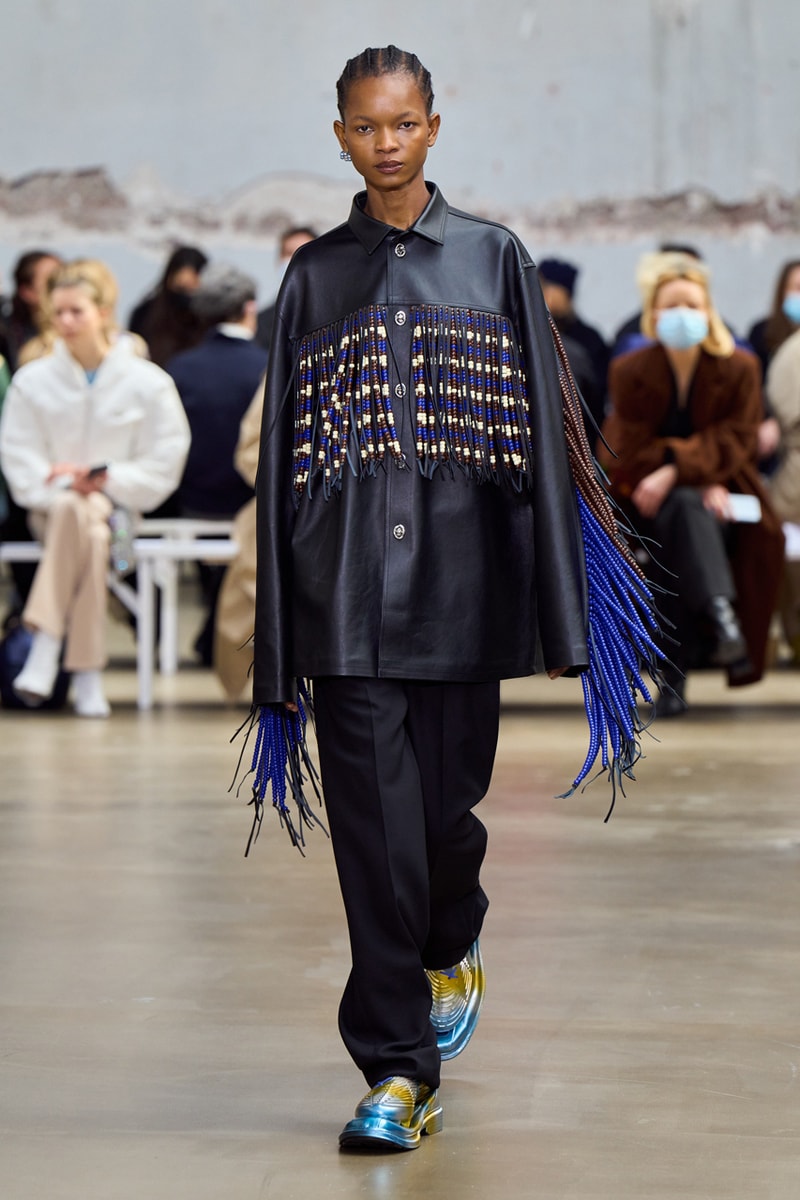 27 of 28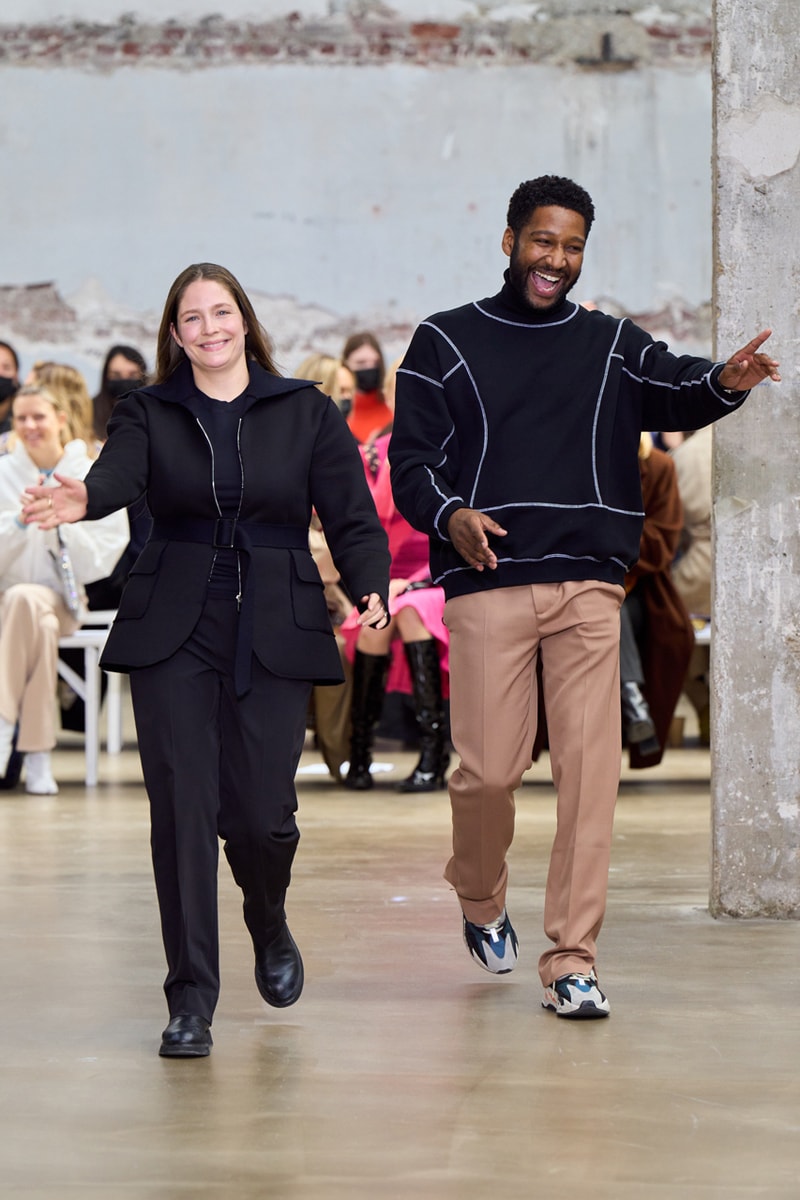 28 of 28
Rushemy Botter and Lisi Herrebrugh's Parisian label BOTTER has taken to Paris Fashion Week to showcase its Fall/Winter 2022 collection "Dear Earth." Teased late last month under the hashtags "#caribbeancouture #botterwaysarecoming," BOTTER has delivered a collection that nods to both the founders' Caribbean roots while undoubtedly introducing the label's best collection to date.
The first three looks perfectly defined the show's offering, as models wearing tailored pants bolstered by a "B" logo belt carried couture-ified lawn chairs on their shoulders, and what was on their feet was equally stand-out. Here, BOTTER echoed its SS18 show in which it debuted a Nike VaporMax sat on top of a traditional Derby silhouette, and for FW22, the label presented adidas football shoes — complete with their studs intact — sat atop Derbies that had been spraypainted in blue, silver and gold along with the football boot, or left in black but paired with a classic adidas football boot colorway.
Aside from footwear, BOTTER executed tailoring with flowing shapes and subtle volume, best seen on the tan-colored single-button piece that's accented with a checkered flap on the lapel and pearl detailing in the same style as the jewelry. Worn with leather sports gloves, the two-piece suit was elevated, and only got sharper with the following look consisting of a contrast-lapel concealed-button blazer.
Sportswear cues continued to infiltrate BOTTER's FW22 collection as another suit — this time in the small check pattern that adorned the aforementioned blazer's flap — got an update with blue piping, not too dissimilar to the markings on a basketball court. A spherical bag in the same colorway of the shoes made a frequent appearance, perhaps also nodding to basketball undertones, while the chair motif also appeared once more as part of a double-breasted dogtooth checked suit.
Rounding out the show were more vibrant pieces, ranging from a watercolor-esque suit to a leather multicolored two-piece akin to motorbiking overalls. A final puffy yellow "B"-branded shawl and a closing look consisting of a beaded leather oversized jacket completed what was unquestionably BOTTER's defining moment.
Take a look at the BOTTER FW22 "Dear Earth" collection in the gallery above, and stay tuned to HYPEBEAST for more information on those custom adidas shoes.
In case you missed it, here is Off-White™ Fall 2022.