Megan Thee Stallion Is the Ultimate Dog-Mom in Her New Snapchat Show
The hitmaker showcases her parenting skills with her furry friends on "Off Thee Leash With Megan Thee Stallion"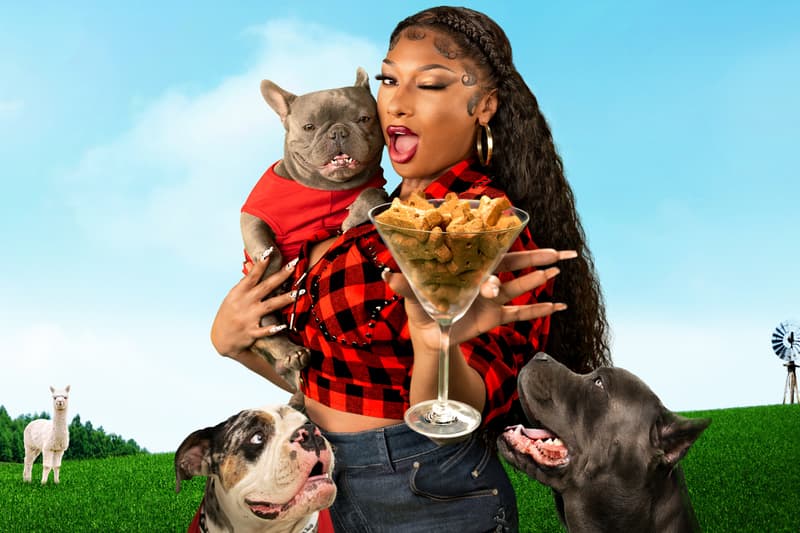 Setting new standards for dog-parents everywhere, Megan Thee Stallion is set to give her beloved fans, the Hotties, a special glimpse into her life as the mother of a crew of canines. In her upcoming Snap Original, Off Thee Leash With Megan Thee Stallion, the Houston hitmaker and her adorable pups jet off for a retreat at the Hot Girl Ranch where they'll get wild the western-way along with the rapper's celebrity friends and their furry kids in tow. 
Premiering February 19 on Snapchat, the unscripted series spotlights Megan and the A-Listers as they dish out the latest details about their lives and let loose with a variety of fun-filled games. The chart topper's six pets, including 4oe her french bulldog with an impressive social media presence, will join in on the fun alongside the other Hollywood Hot Dogs on the ranch. 
The pet-centered show was first announced in May of 2021 and signifies Megan's desire to explore other avenues of entertainment outside of music. Along with the series produced by Will and Jada Smith's media company, Westbrook Media, with Five All In The Fifth Entertainment, the Hot Girl has recently joined forces with Netflix for an exclusive first-look deal, where she'll create and executive produce projects for the streaming service.
To keep up with the rap icon's dog-mom lifestyle and that of her celebrity companions, stay tuned for the episodes of the new show Off Thee Leash With Megan Thee Stallion beginning on February 19, exclusively on Snapchat.