Kid Cudi Teases New Music Collaboration With Young Thug
The upcoming material is self-described as "f**kin INSANE."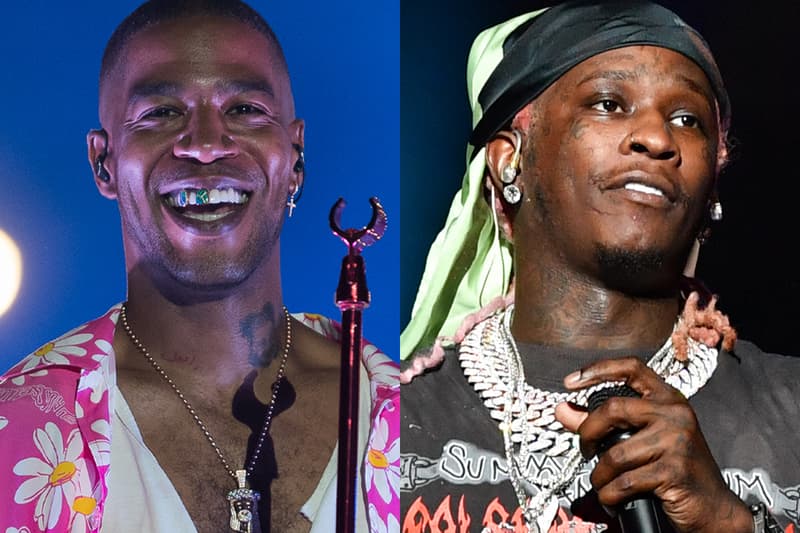 Kid Cudi recently took to Twitter to announce he has an upcoming music project collaboration with Young Thug.
Cudi and Thug appear to be hitting the studio after a spree of Cudi's tweets last week revealed that the duo have recorded two songs together last year. In one of the Tweets, Cudi said that Thug will appear on his upcoming ninth album, which is likely to be his latest final full-length effort. The other song will be released at Thug's discretion, but Cudi promises fans in a Tweet that both songs are "f**kin INSANE" and that fans "have no idea," signaling that listeners will be in for a treat.
Back in November, Cudi confirmed that he is hard at work on the follow-up album to Entergalactic. A month prior in October, Cudi admitted that he does see himself "nearing the end" of his music career and wants to pivot to a new career as a kindergarten teacher. Take a look below at what he has to say. It remains to be seen when the new track between Cudi and Young Thug will release.
Young Thug next lets go

— The Chosen One (@KiDCuDi) December 17, 2022
I got 2 songs w Thug I did last year. 1 of them goin on the new album the other he'll use. These songs are fuckin INSANE. Im tellin u. U have no idea

— The Chosen One (@KiDCuDi) December 17, 2022
Yes!! He has to be https://t.co/90btshKPsX

— The Chosen One (@KiDCuDi) December 17, 2022
In other music news, Abrams and Rolling Stone has unveiled a companion book to 500 Greatest Albums of All Time list.