Tesla Stocks Plummet, Losing Over $800 Billion USD in Market Value in 2022
Likely in response to Elon Musk's antics.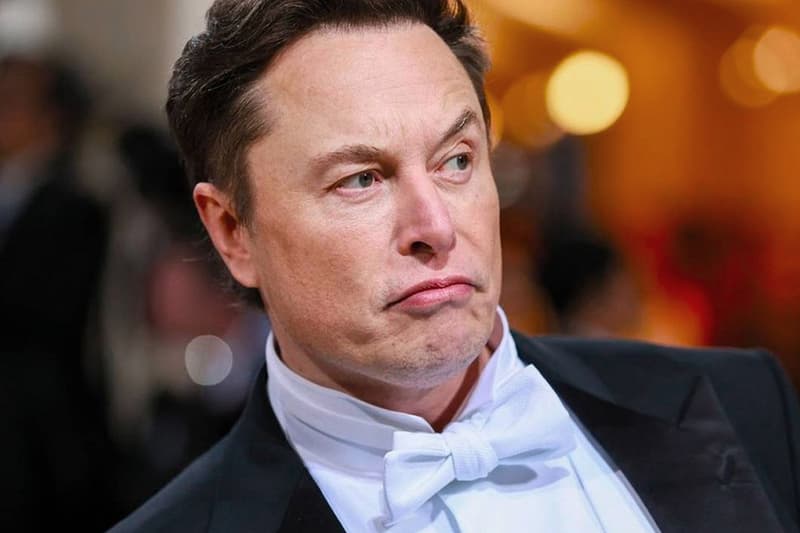 This year has been a tumultuous year for Elon Musk's businesses. Earlier this week, electric vehicles company, Tesla reported a stock price drop to $110.55 USD, the lowest price it has been since September 2020. The plummet is signaling the company's worst performance since its debut on the public market.
The Robb Report has indicated that while Tesla did reach a 52-week peak of $402.67 USD back in March, the next nine months saw an immediate decline, costing the company to lose out on over $800 billion USD in market value in 2022. Not only is the tech sector seeing a decline, but the company itself is underperforming greatly, hitting multi-year lows. In mid-December, Musk sold off more than $3 billion USD in Tesla shares in addition to the love $40 billion USD worth of shares he also offloaded earlier this year.
With Musk's sporadic acquisition of Twitter, investors are spooked, no longer confident in Musk's abilities. Musk's most prominent investors have urged him to reshift his focus back to Tesla, his flagship company, as opposed to Twitter's day-to-day operations. Earlier this month, Musk allowed a poll on Twitter to decide whether or not he should continue his role as CEO at the social media platform. Since his acquisition, Musk has made some questionable decisions, including banning certain journalists and launching Twitter Blue, a paid-verification service to artificially boost subscribers' content. It appears that Musk's antics over at Twitter are greatly affecting other aspects of his business portfolio. Tesla investor Joe Cirincione even said that Musk is "killing the company with his antics." With the decline of Twitter and Tesla, it seems that Musk has done more harm than good in 2022.
In other automotive news, watch the McMurtry Automotive Speirlings' 7.97-second quarter-mile sprint.