Tigran Avetisyan's SS23 Capsule Collection Investigates the Fall of Civilizations
Creating a fictitious museum called "The Natural Course of History Museum."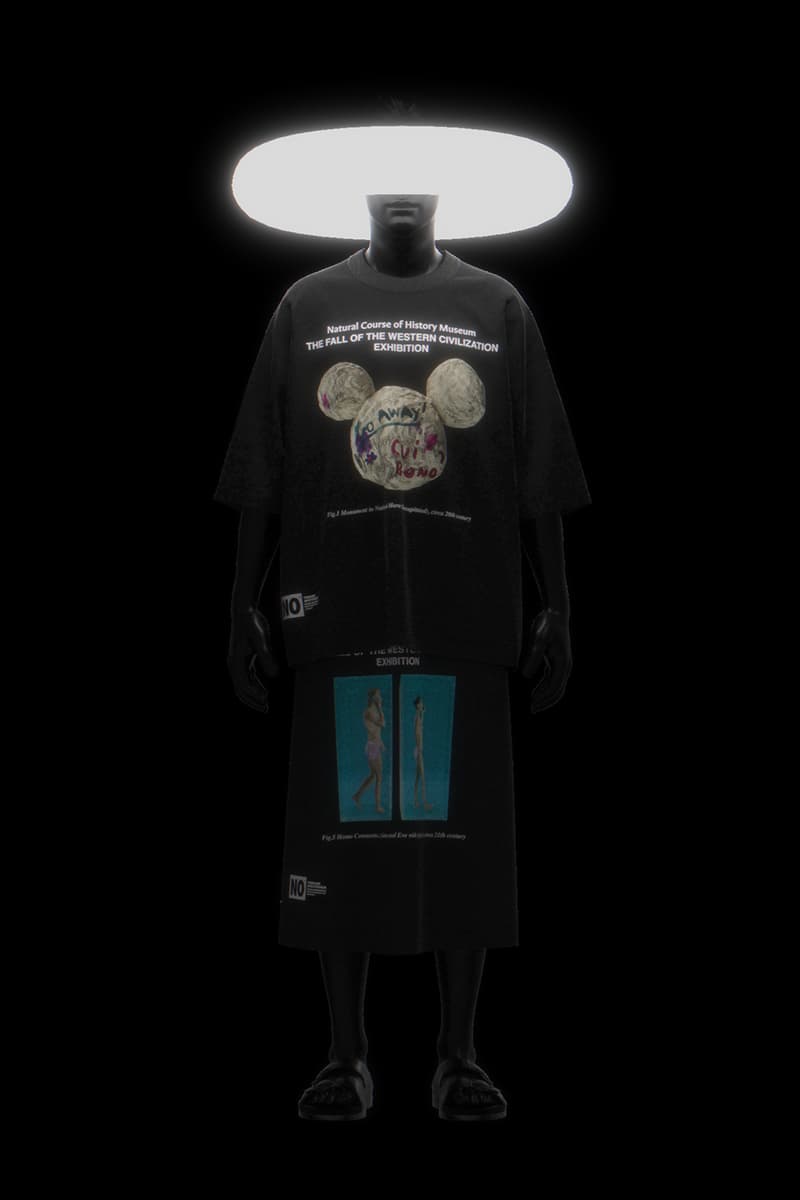 1 of 10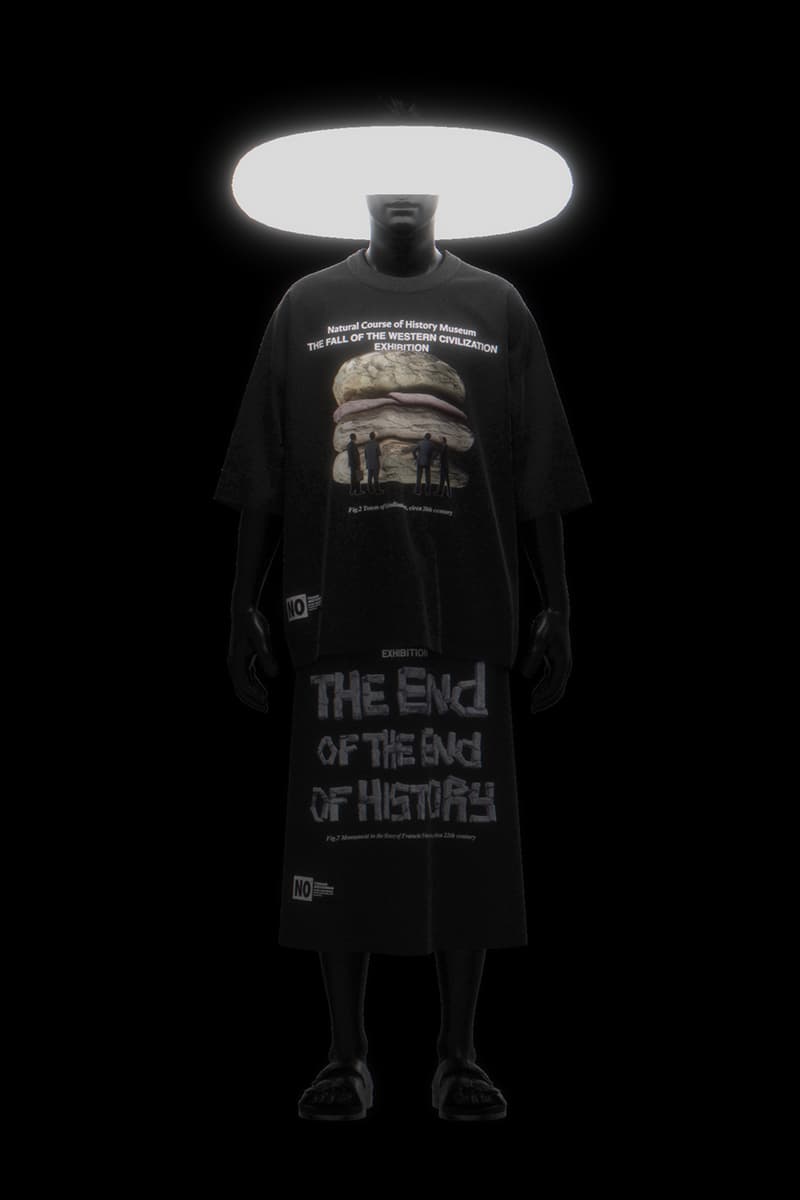 2 of 10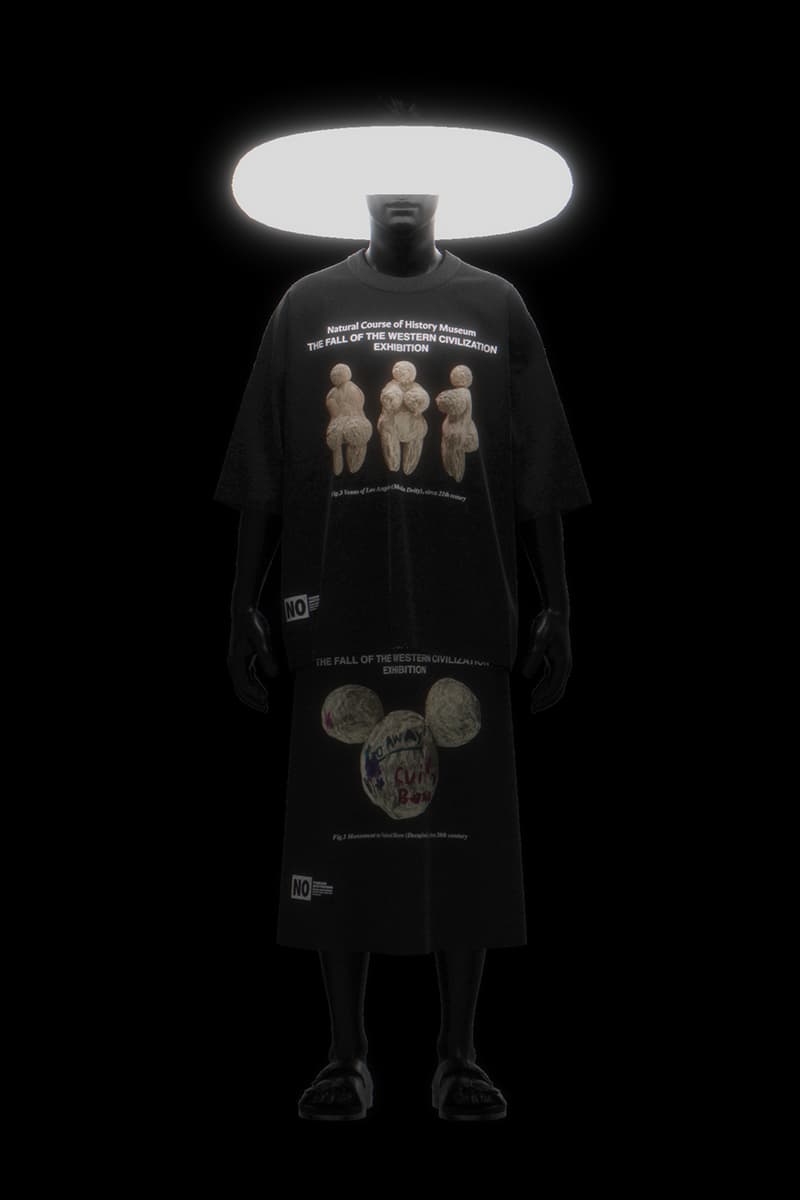 3 of 10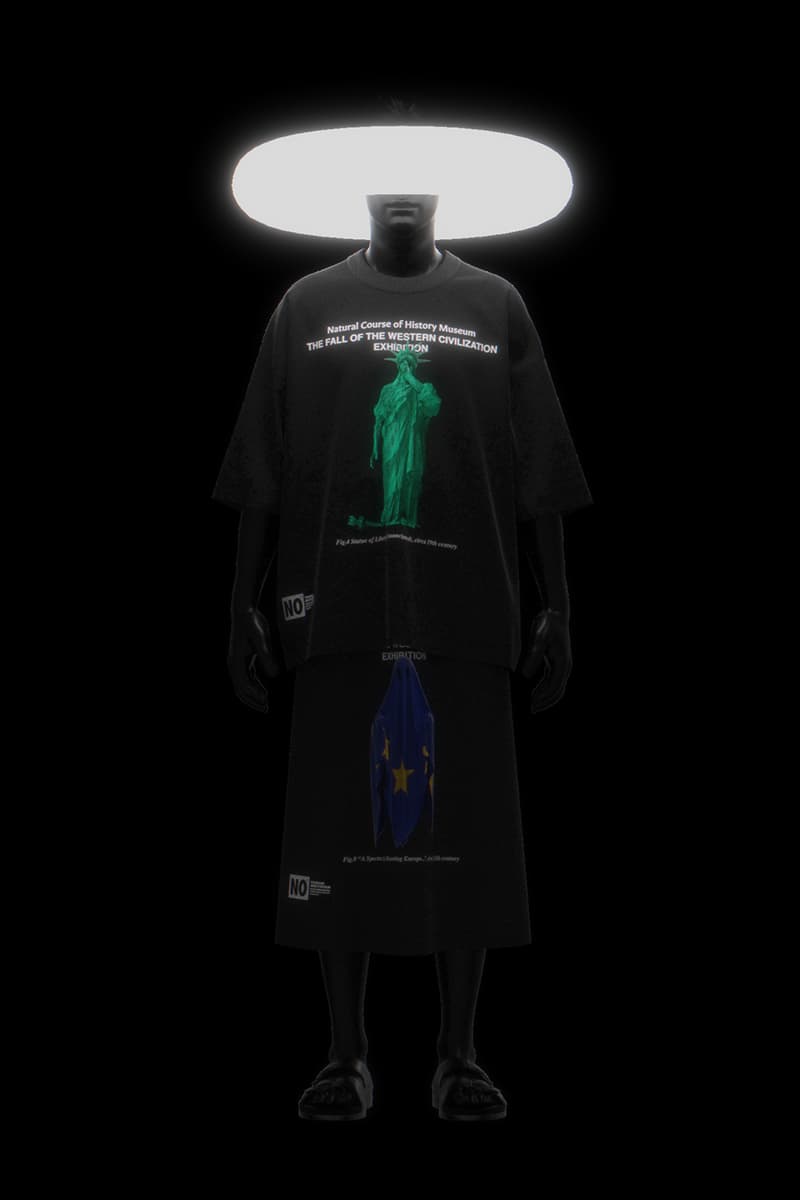 4 of 10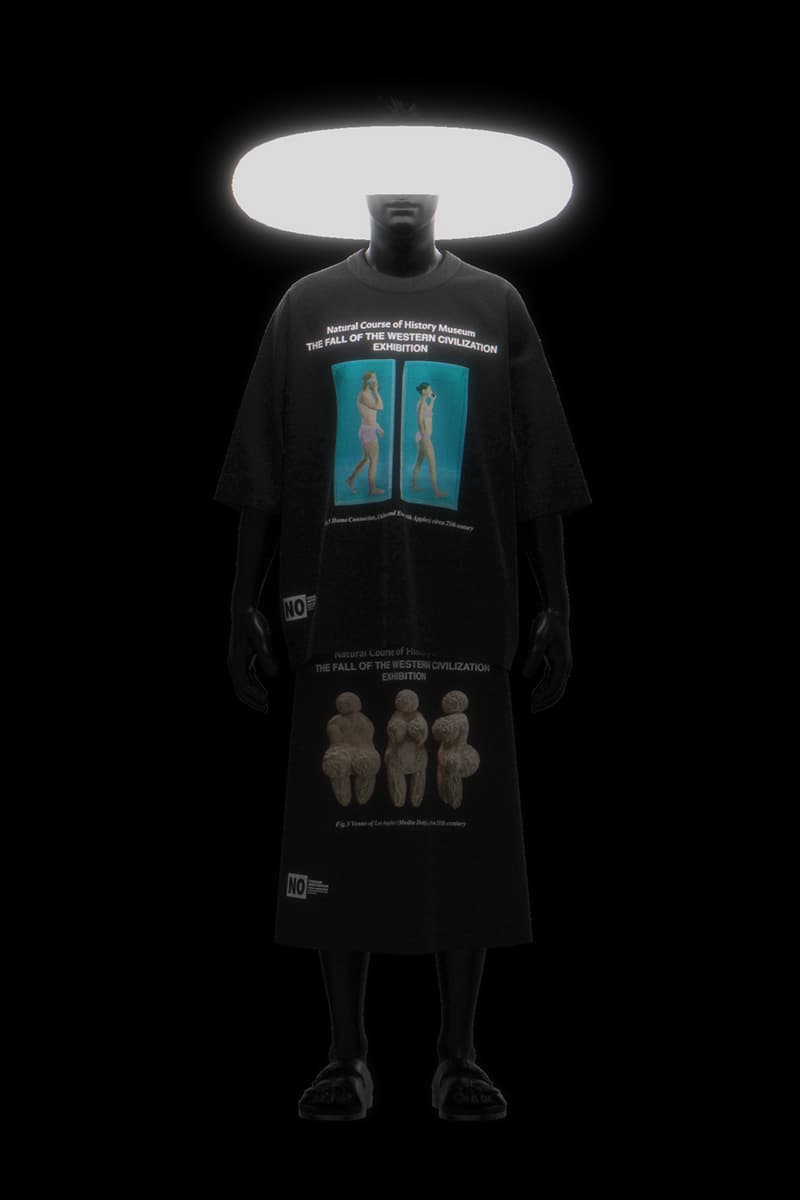 5 of 10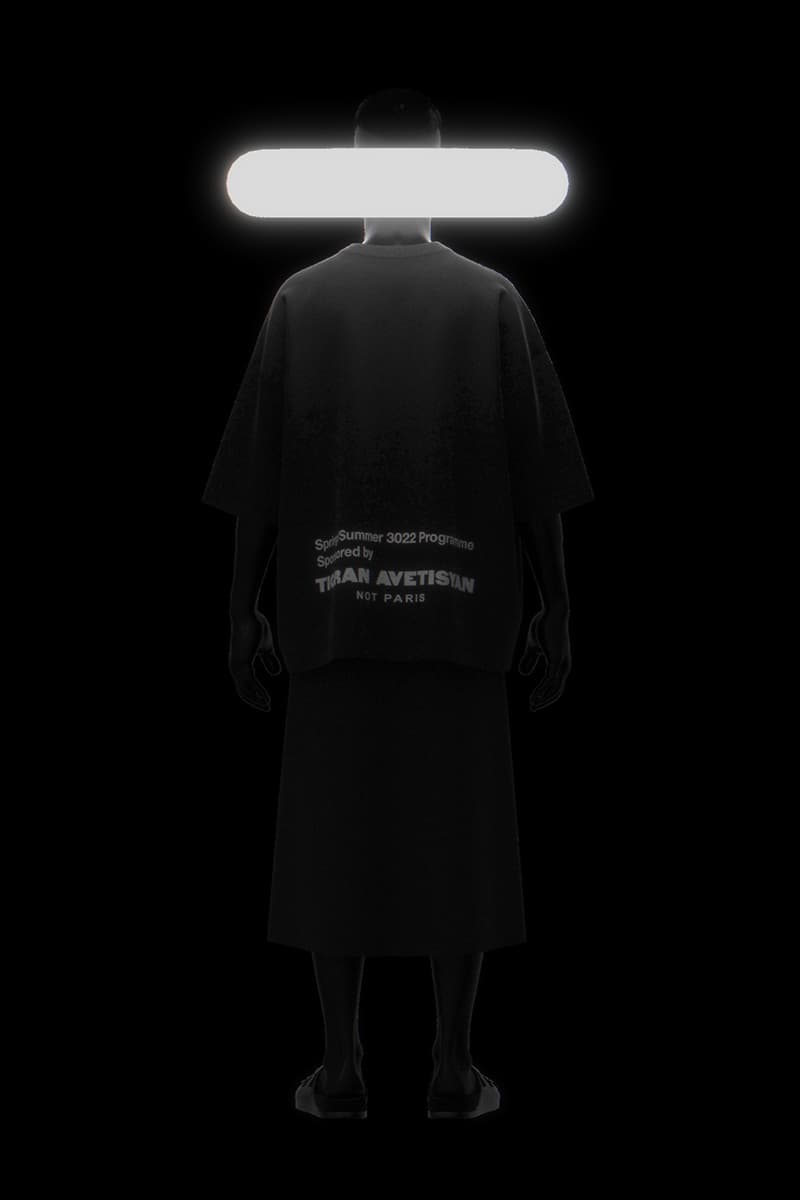 6 of 10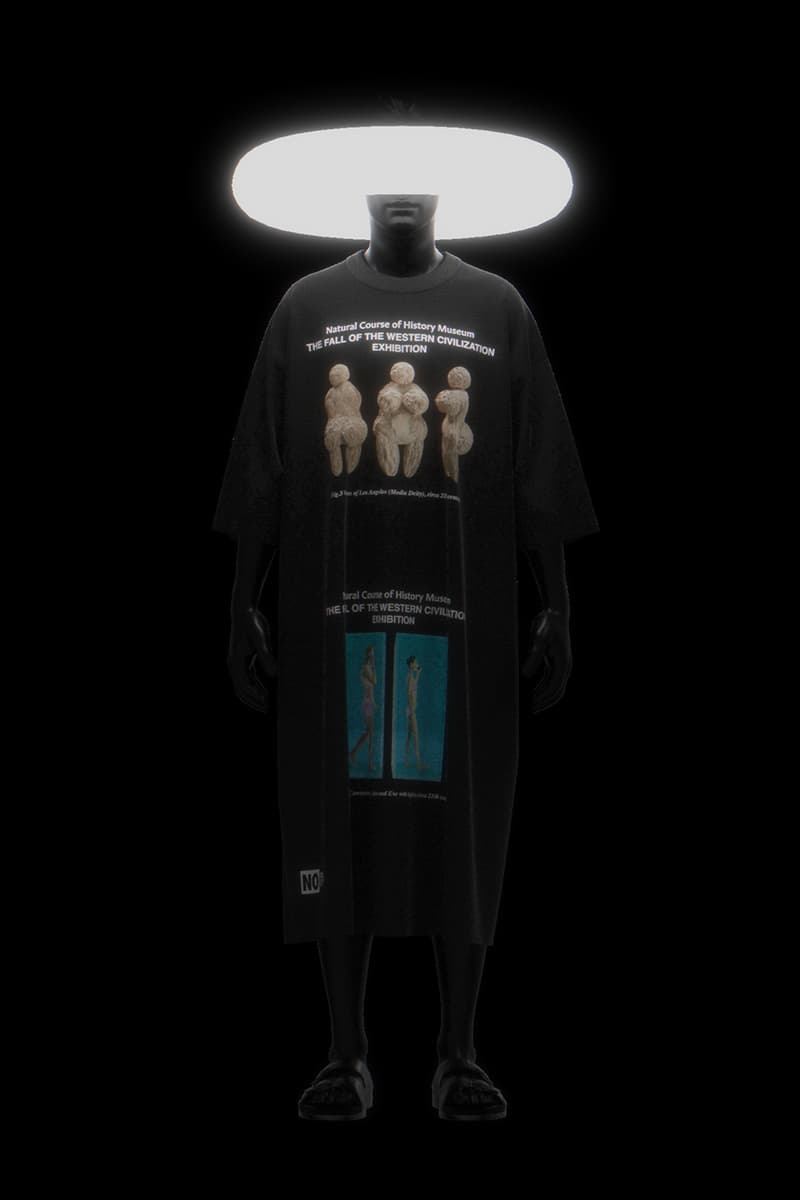 7 of 10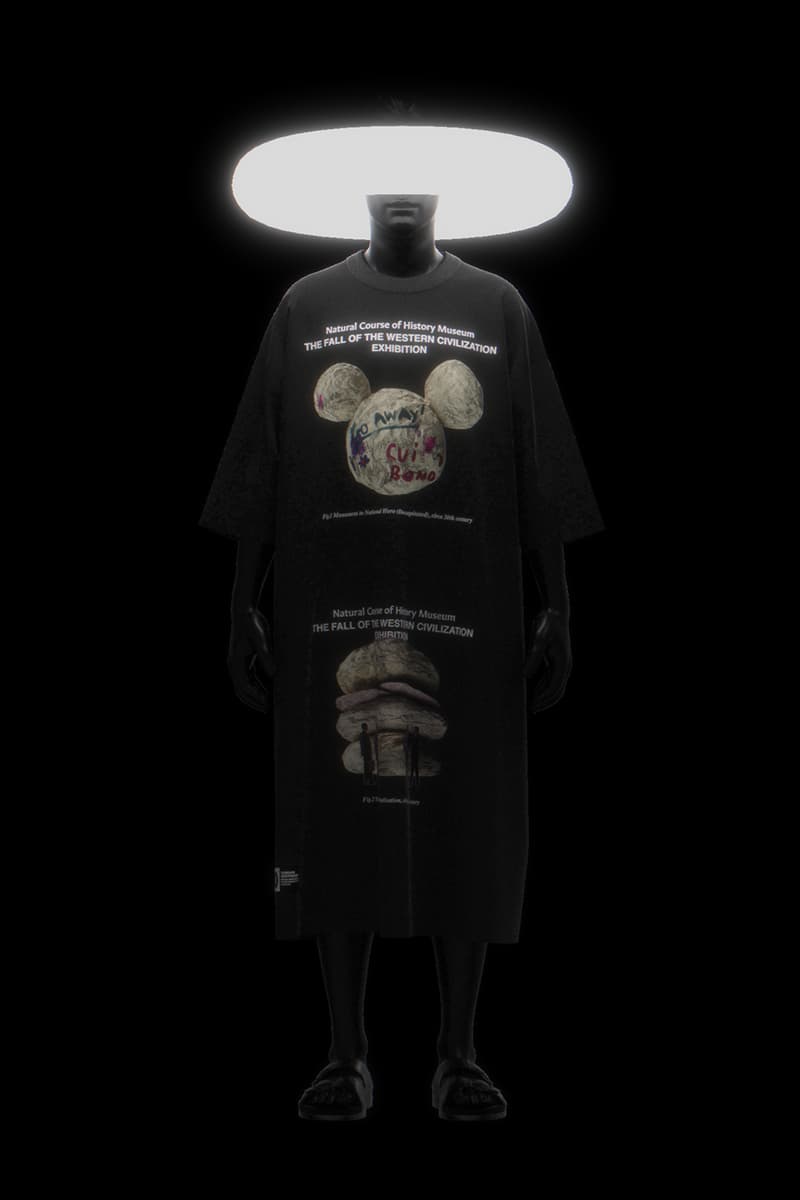 8 of 10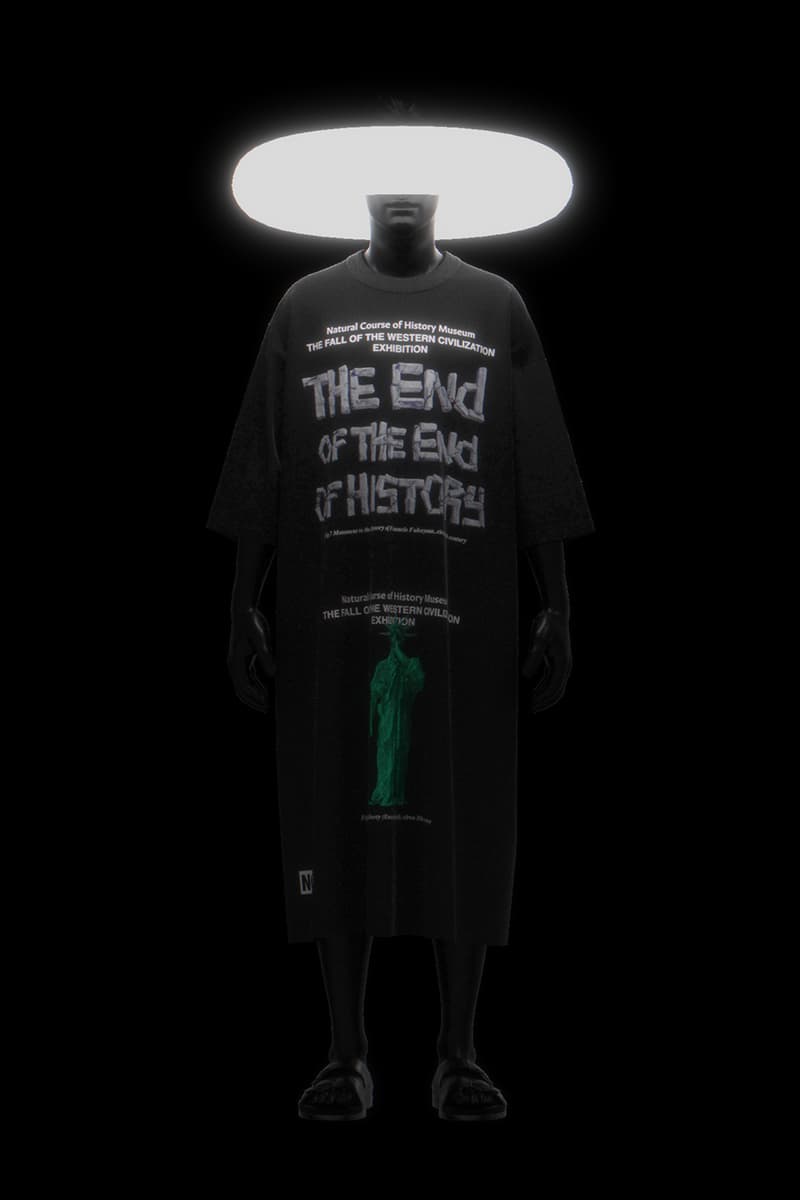 9 of 10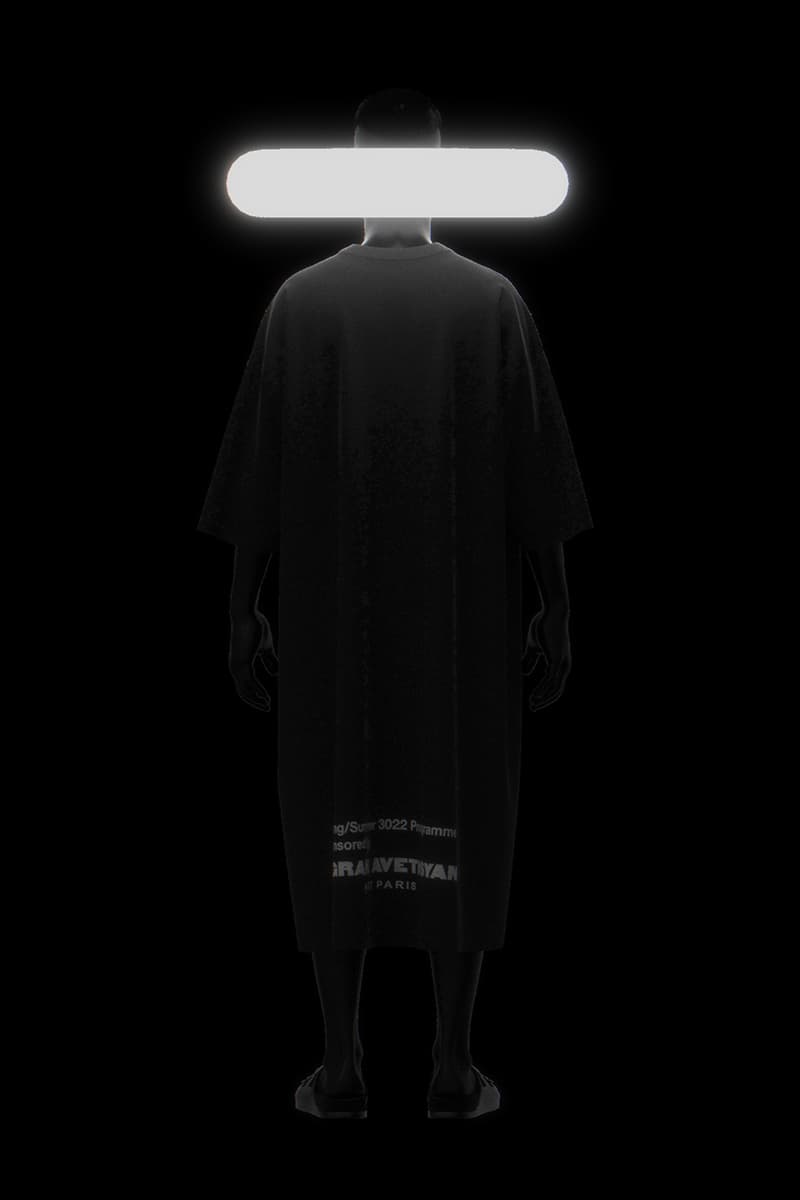 10 of 10
Based in Stockholm, designer Tigran Avetisyan has carved out his place in the fashion world from his time at Central Saint Martins and his background in product design. Following the production of his graduate collection with a grant from LVMH in 2012, Avetisyan has developed a heavily conceptual approach that explores the nature of fashion garments as marketed commodities.
Tigran Avetisyan's offerings are described as self-reflexive tinged with a sense of humor while commenting on the ever-accelerating speed and greed of the fashion industry. Avetisyan's latest subversive and thought-provoking creation comes in the form of a Spring/Summer 2023 capsule collection.
The SS23 capsule examines the current state of the world and follows Avetisyan's mulling on the fall of civilizations. The understanding of the natural course of history maps the rise and inevitable fall of superpowers like Ancient Egypt and the Roman Empire. Presenting the study in the form of an exhibition in a fictitious museum called "The Natural Course of History Museum."
The artworks imagined by Tigran Avetisyan are rendered as prints emblazoned on T-shirts and skirts that highlight an evocative design language. Coming together, the SS23 capsule stands as sort of a merchandise range for the fictitious exhibition.
Take a look at descriptions for the artworks below and shop the SS23 capsule collection available now on Tigran Avetisyan's website.
"Hero" is a Mickey Mouse-like sculpture. No torso has been recovered.
"Totem" is a stack of gigantic burger patties ossified in stone.
"Venus" is a sculpture of an average insta-celebrity, resembling Venus of Willendorf
"Liberty" is an updated sculpture of the Statue of Liberty after it has become aware of all the misdeeds that have been done in her name.
"Connect" are male and female specimens in their designer underwear and with their latest gadgets preserved in formaldehyde.
"The End" is a Stonehenge-like sculpture named after Francis Fukuyama's seminal work The end of History
"The Ghost" is the ghost that haunts Europe. The caption is borrowed from The Communist Manifesto by Marx and Engels.
View this post on Instagram
For more contemporary fashion, Bottega Veneta launches lifetime warranty for its bags.