Post Malone Injured Once Again During Tour Stop in Atlanta
Shortly after his fall in St. Louis.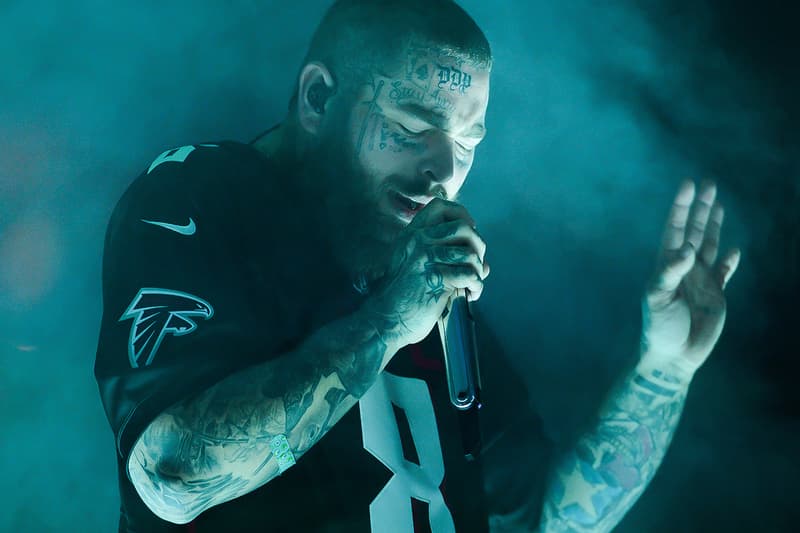 Shortly after suffering a fall that resulted in bruised ribs, Post Malone sustained yet another injury during his latest Twelve Carat Toothache Tour stop. Stopping in St. Louis, the artist performed for a packed crowd but fell into a trap door while walking around on stage. Taking quite a fall, Posty went down on his knees before stagehands came by to offer him aid.
Post Malone then slowly made his way to the mic to address fans, revealing that he had rolled his ankle because of the pyrotechnics hole on the stage. "Tell you what. There are little holes in the middle of the stage where fire comes out, which is pretty fucking badass. I just twisted up my ankle a little bit over on that hole there. So if my dance moves aren't 100 percent, you gotta forgive me, tonight ladies and gentlemen. I'mma do my best."
Despite rolling his ankle, Posty is expected to continue on with his tour. Back in September, the artist also took a fall in Boston that resulted in bruised ribs that led him to cancel his later show in the city.
? Posty bruised his ankle tonight in Atanta for #TwelveCaratTour.

Sending you love, @PostMalone. ❤️ pic.twitter.com/12ktIq1bCe

— Post Malone News (@NewsPosty) October 19, 2022
In case you missed it, Post Malone and Magic: The Gathering deliver Secret Lair cards.