Leica Revives Its 35MM M6 Film Camera
The return of an icon.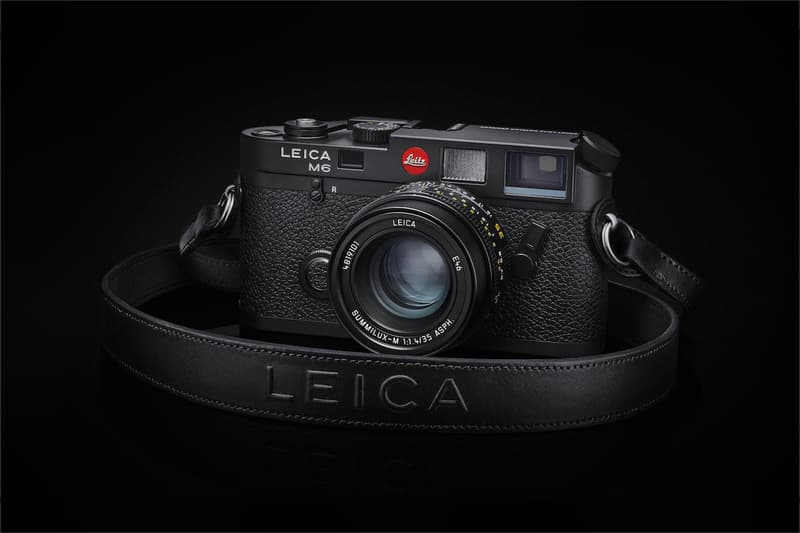 Leica was responsible for creating the first commercially available 35mm camera nearly 100 years ago in 1925. From 1984 to 2002, the German camera manufacturer handmade 175,000 M6 film cameras which served as instruments for the best photographers in the world to capture their distinct worldviews. Two decades after discontinuing the model, the cultural icon now returns for a new generation with a few contemporary upgrades and touches.
"The Leica M6 is a milestone in the corporate history of Leica Camera AG. Since 1984, countless iconic pictures have been taken with it; it was a part of the product range for over 18 years and is still a fascinating camera with an extremely high utility value. Conscious analog photography as an antithesis to the flood of digital images is enjoying great," writes Stefan Daniel, Executive VP of Technology and Operations at Leica.
The new Leica M6 uses the modern version of the Leica M rangefinder with 0.72x magnification. Optical surfaces are coated to protect against stray light and top covers have been shifted from die-cast zinc to solid brass coated in an abrasion-resistant black lacquer. The iconic red Leitz logo carries from the 1984 original and other typical character traits such as the slanted rewind crank are preserved. Additional highlights include a new battery warning indicator, light meter, and exposure meter.
"Whether historic or new, the Leica M6 concentrates on the essential photographic functions. Handmade in Germany, it is an extremely reliable companion for all those who appreciate the lasting and contemplative nature of analog photography," Leica writes in a press release.
The Leica M6 will be available in the U.S. via Leica's online store and boutiques beginning November 3 for $5,295 USD.
Elsewhere in tech, Adobe announces new measures to establish authenticity in photography.