Yo Gotti Unveils 'CM10: Free Game' Double-Disc Album Artwork
Revealing both "Side A" and "Side B" covers.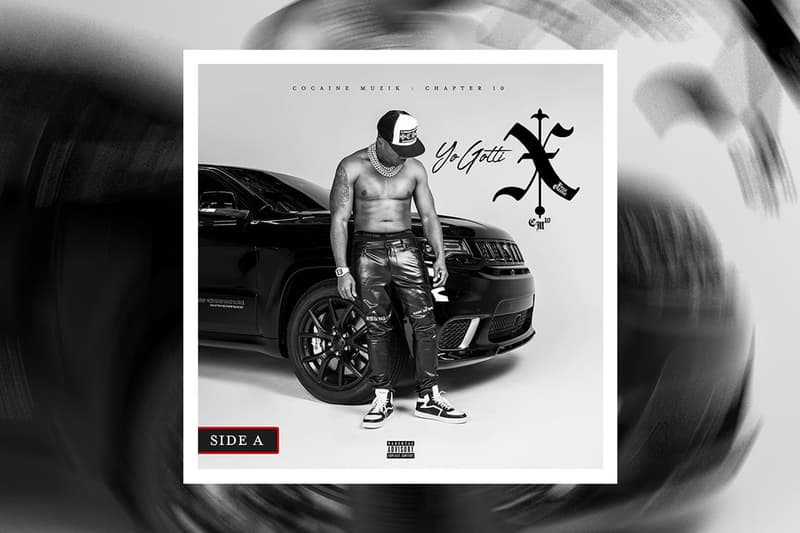 Yo Gotti has unveiled the official album artwork for his upcoming double-disc record, CM10: Free Game.
The cover reveal, which comes one week after the rapper announced the release date for the album, includes both "Side A" and "Side B" artworks that feature Gotti posing in front of luxury cars.
"Today I Reveal my Artwork Which Displays myself," the rapper wrote on Instagram alongside the "Side A" cover. "Still a Street N**** by heart jumping out a Trackhawk shirt off wit My Chains on Ready for whatever come with this Life ! Thru Prayer, Blessings & Hard Work."
View this post on Instagram
View this post on Instagram
CM10: Free Game will arrive as the artist's first full-length project since Untrapped, which was released in January 2020 and included features from Lil Uzi Vert, Megan Thee Stallion, Rick Ross, and others.
Gotti announced the record in November and shared details about the upcoming Cocaine Muzik installment on Instagram, writing, "This Project was made for a purpose. It's Called 'Free Game' it's to give u messages & tell u Da experience of a Young Hustla Dat come from da Hood but ended up in a position no one Expected him to be in, Him being Me."
"I'm going against what everybody told me 'Dropping 2 Albums on the Same day DONT MAKE SENSE,'" he added. "Me: I'm a Ex Drug Dealer Turned Executive NONE OF THIS SHIT MAKES SENSE."
Yo Gotti's CM10: Free Game is out on February 4. Take a look at both album covers above.
Elsewhere in music, Kanye West is making Donda 2 to be played at "births, graduations, weddings and funerals."