Nike Introduces Flyease Tech for Kids With Dynamo Go Sneaker and Play Pack Apparel
Offering accessibility for all.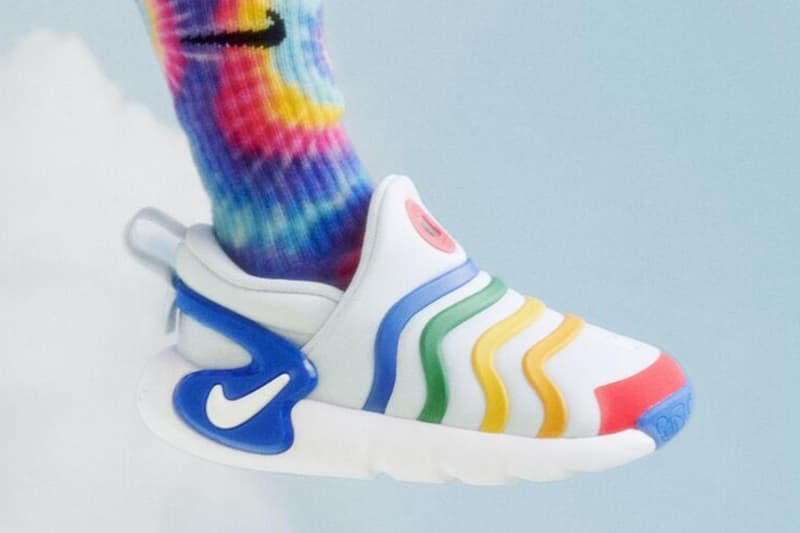 1 of 4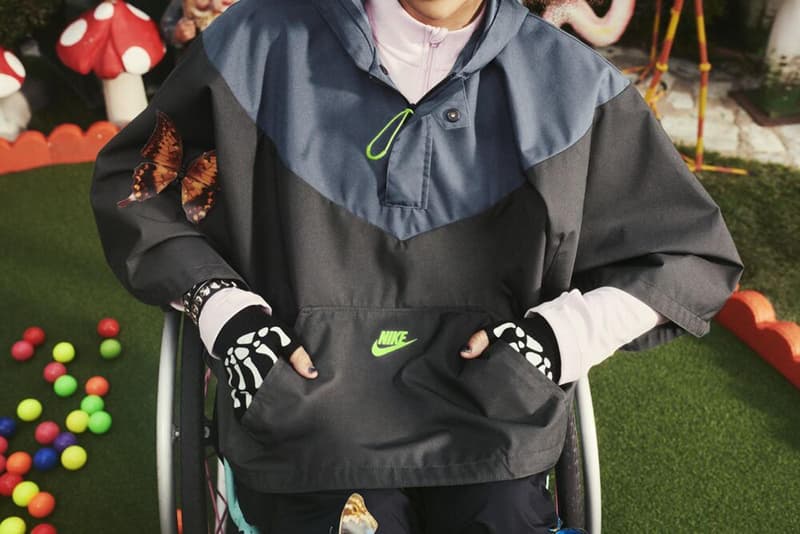 2 of 4
3 of 4
4 of 4
Always one for innovating, Nike Kids has announced that it will be introducing its hands-free easy-on, easy-off Flyease technology to its range of children's footwear, presenting the all-new Dynamo Go alongside Play Pack apparel for bigger kids.
Flyease is nothing new, debuting in 2015 before going on to rework classics such as the Air Max 90 and the Air Jordan 1. However, it was 2021's Flyease Go that rewrote the ways we interact with shoes, specifically for those who require something easier to slip on and off.
Now, with the Dynamo Go, Nike brings Flyease technology to kids' footwear. Nike says the shoe and apparel collection was "developed using insights from the disability community, [including] kid-inspired features and playful touches that guarantee our youngest athletes can play whenever, however they want." Kevin Dodson, Global Vice President for Kids Footwear Product, adds, "Anyone who's spent time with kids knows that when they can pull on their own shoes quickly and easily, it gives them confidence and a feeling of empowerment, and that gets them moving more."
With this in mind, the Dynamo Go features a collapsable heel so that children can put their shoes on hands-free. But there's more to the colors and design than just aesthetics, as those wavy lines also provide stability and a secure fit, while the sole unit has also been engineered for the playful nature of kids' activities, adding a wrap-up toe grip on areas that could be dragged when kids use their feet to brake on a bicycle.
"Watching the wear-test videos, you see preschool-aged kids pop on the Dynamo Go, and there's this moment of pure joy and pride, like, 'I did it myself this time!'" says Dodson. The Play Pack utilizes the same philosophy of being accessible to all children, while also making getting dressed fun.
Here, Nike takes Flyease innovations such as sensory touchpoints and pull loops to create easy-on, easy-off clothes, while the fabrics have been engineered to be soft, stretchy, breathable, adaptive, and lightweight yet simultaneously sporty and stylish. "This is just the beginning of the solutions we can create," says Dodson. "I think in the near future we'll be known for being true leaders in easy-on, easy-off footwear and apparel."
Nike Kids' Flyease Dynamo Go and Play Pack apparel can be seen above. The collection will be available to buy from Nike imminently.
In related news, Nike has also just revealed the all-new Waffle Debut sneaker.