Gucci's New Collection Celebrates the Year of the Tiger With Flair
Adding ready-to-wear, accessories and pop-up shops for the occasion.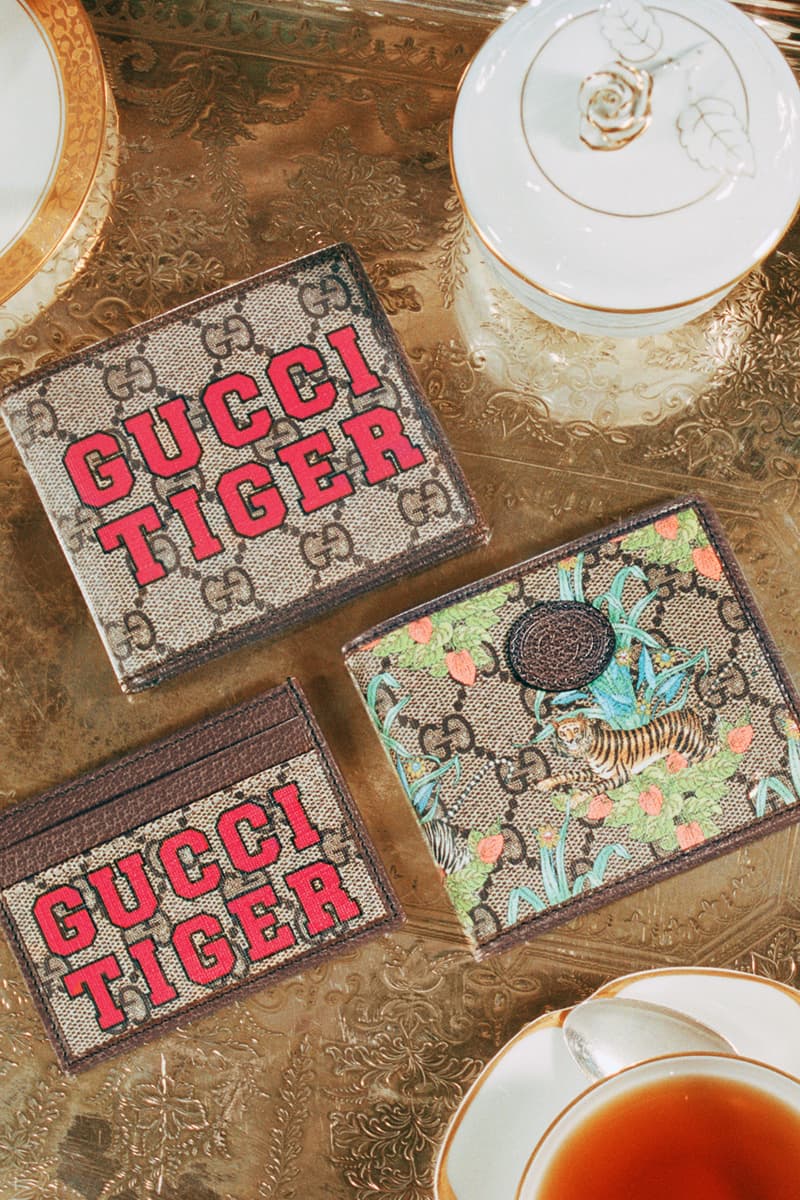 1 of 21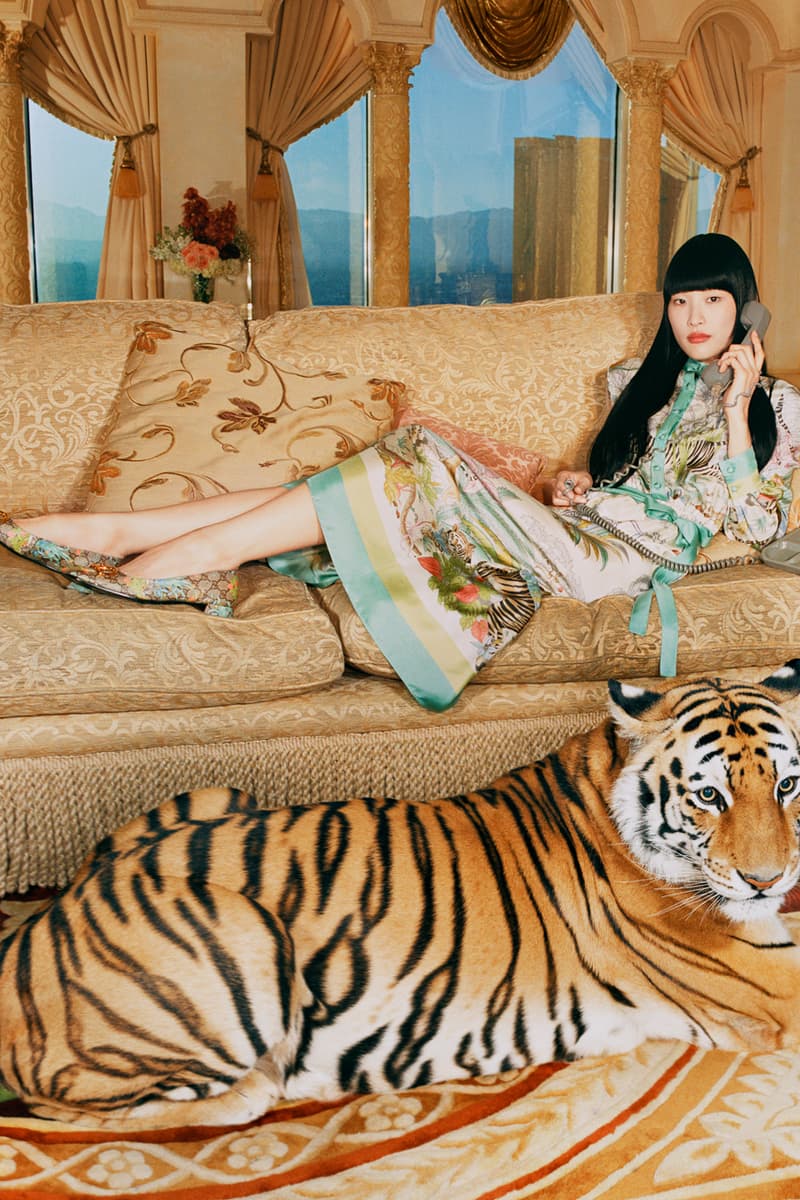 2 of 21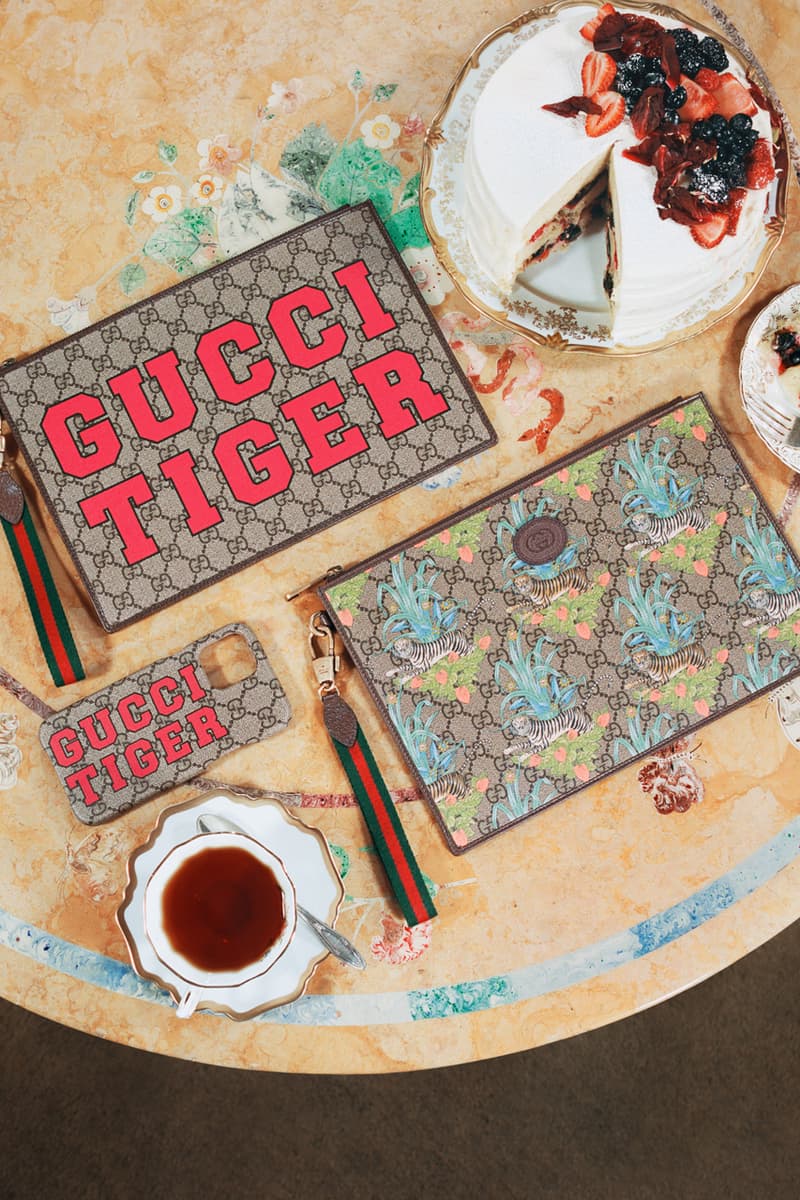 3 of 21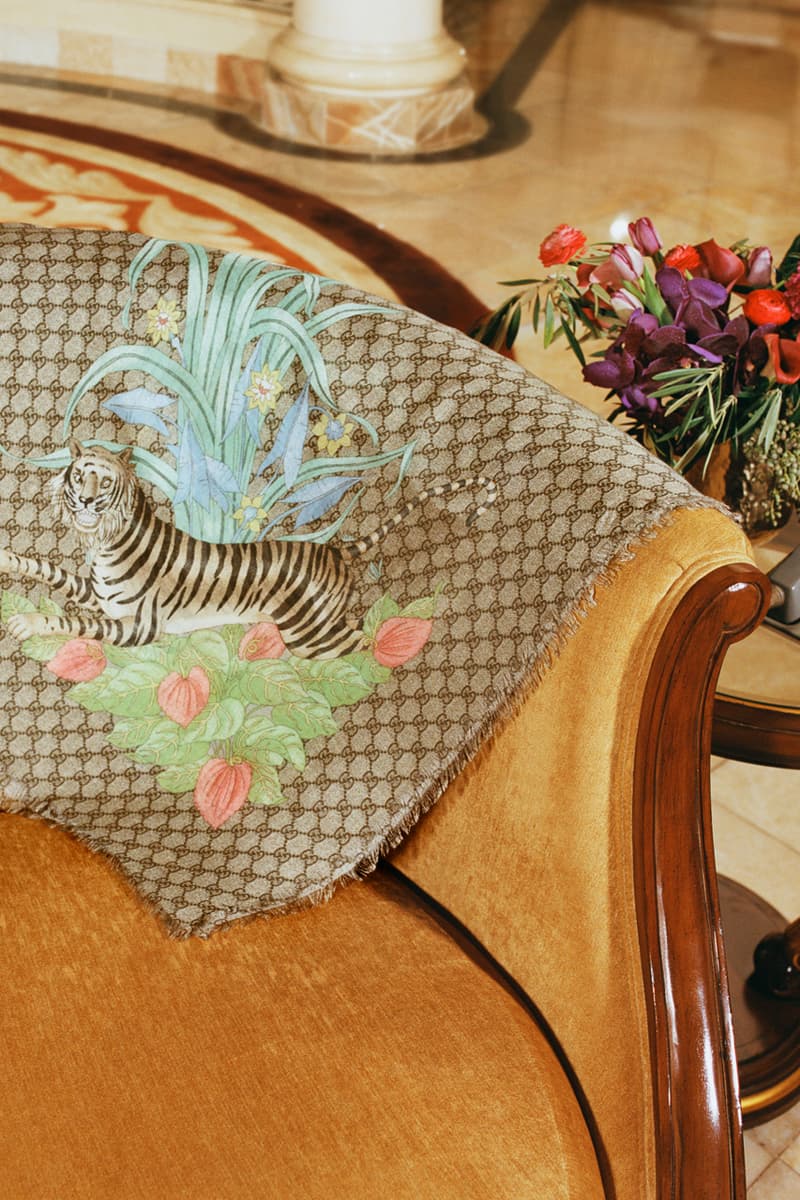 4 of 21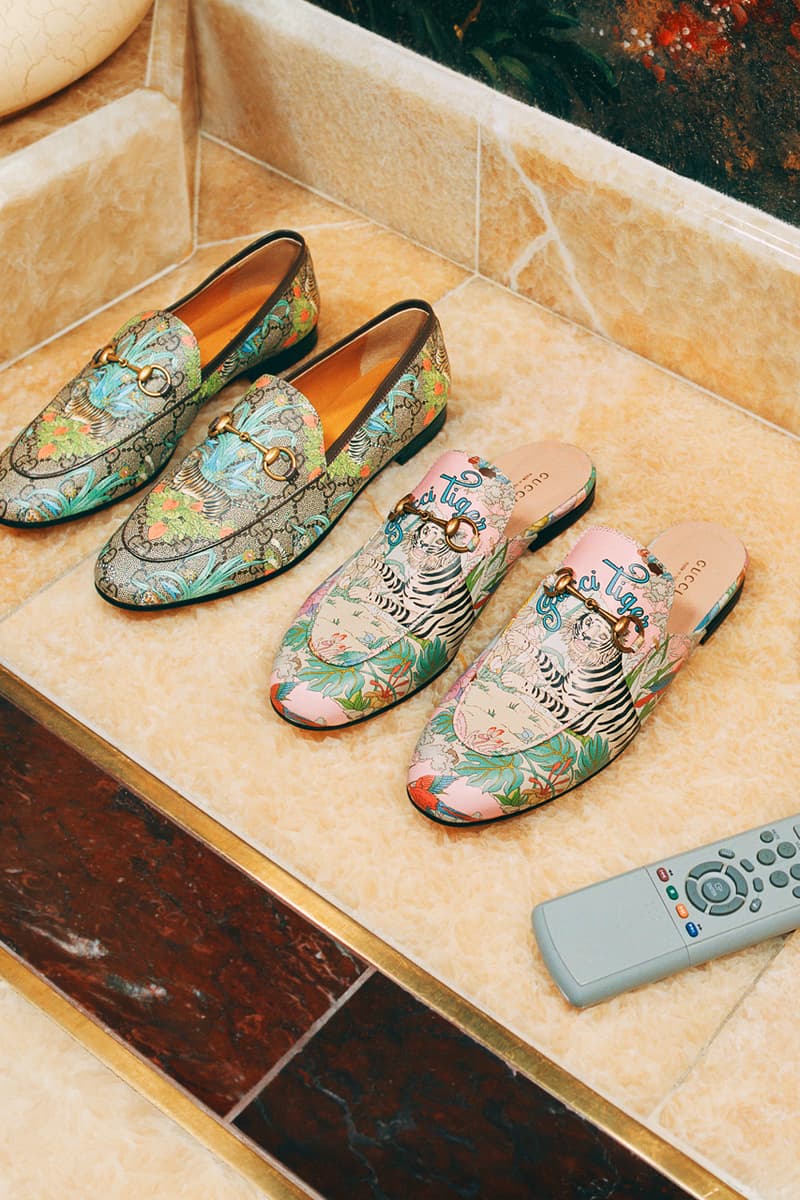 5 of 21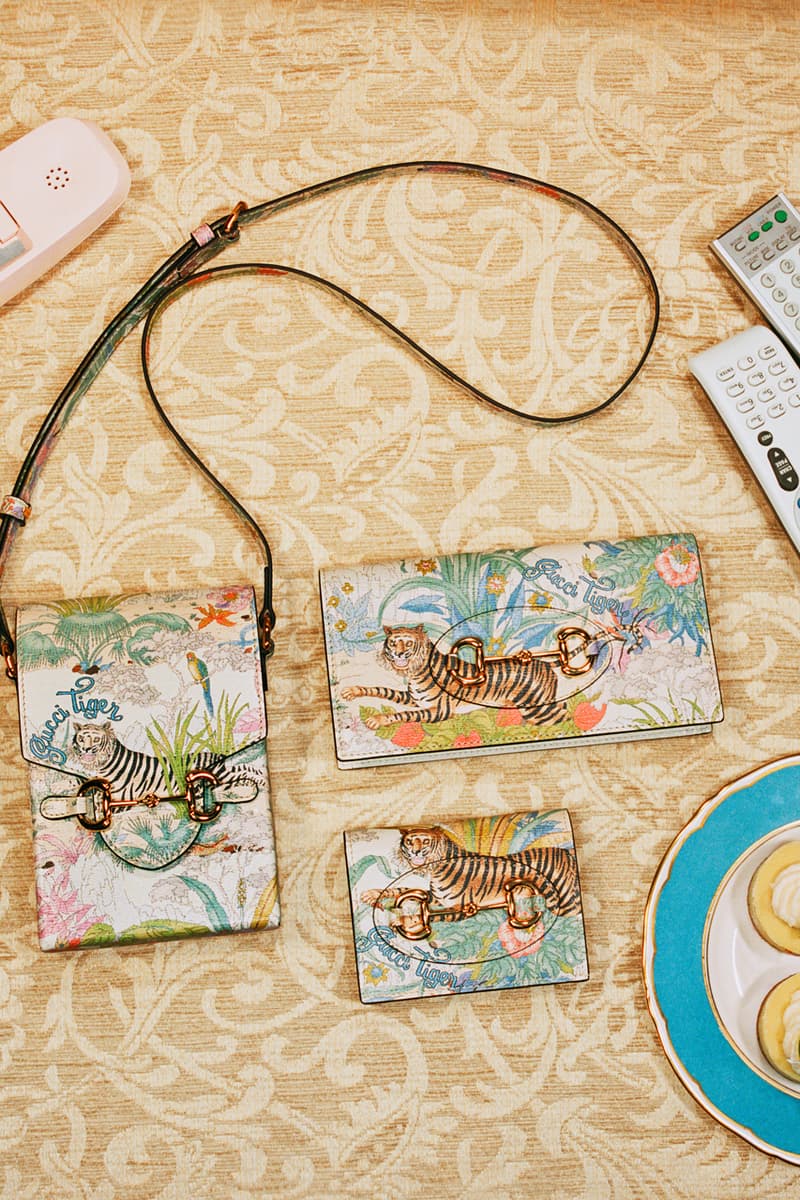 6 of 21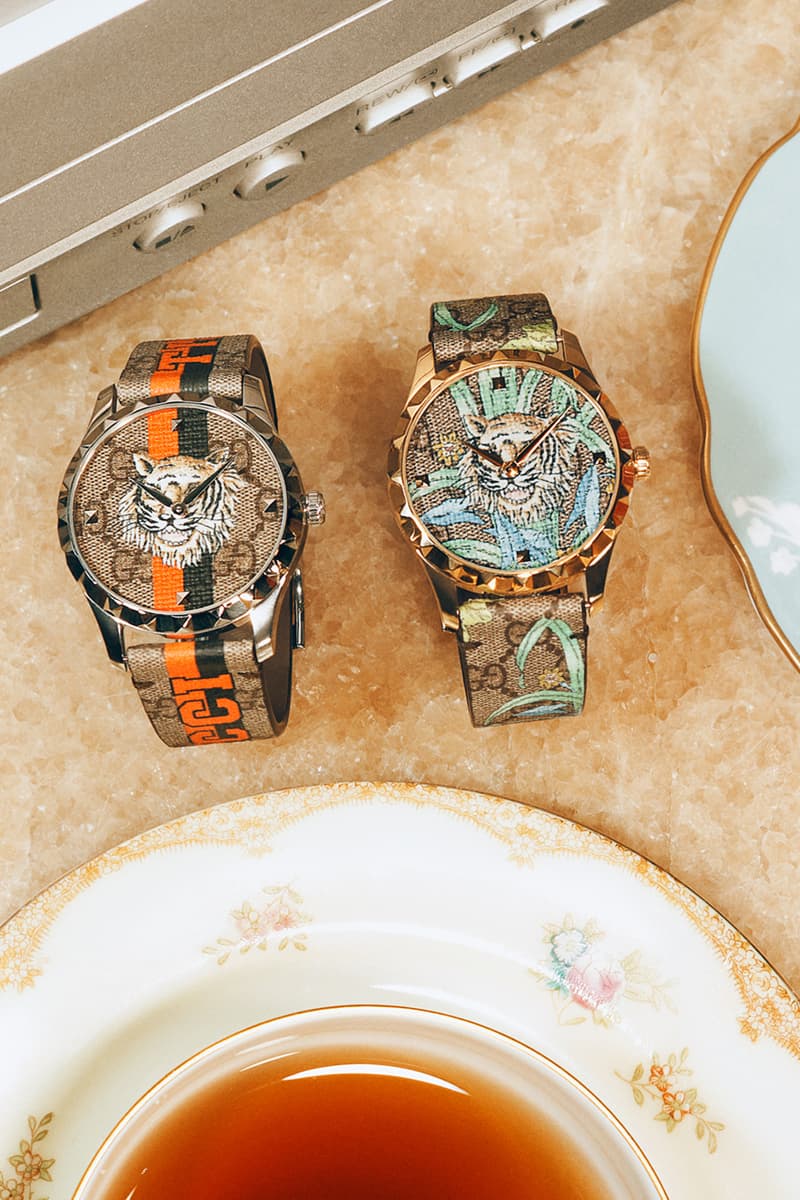 7 of 21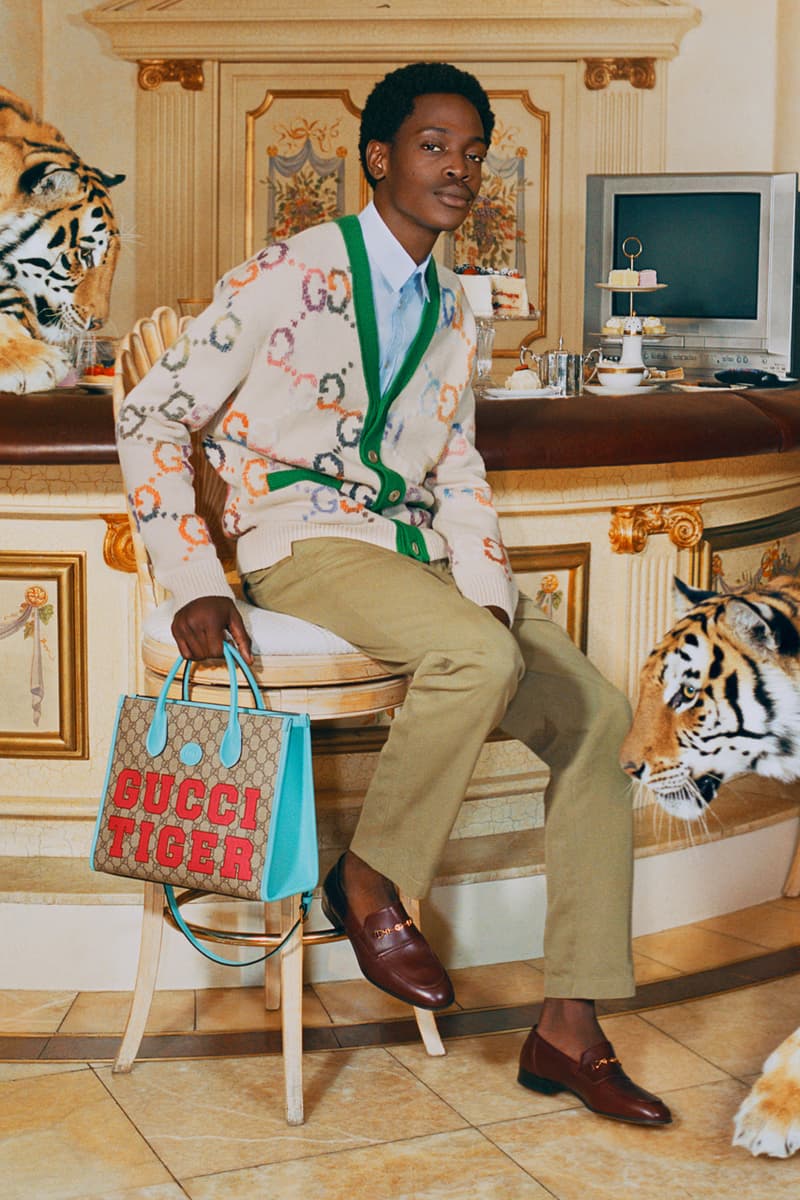 8 of 21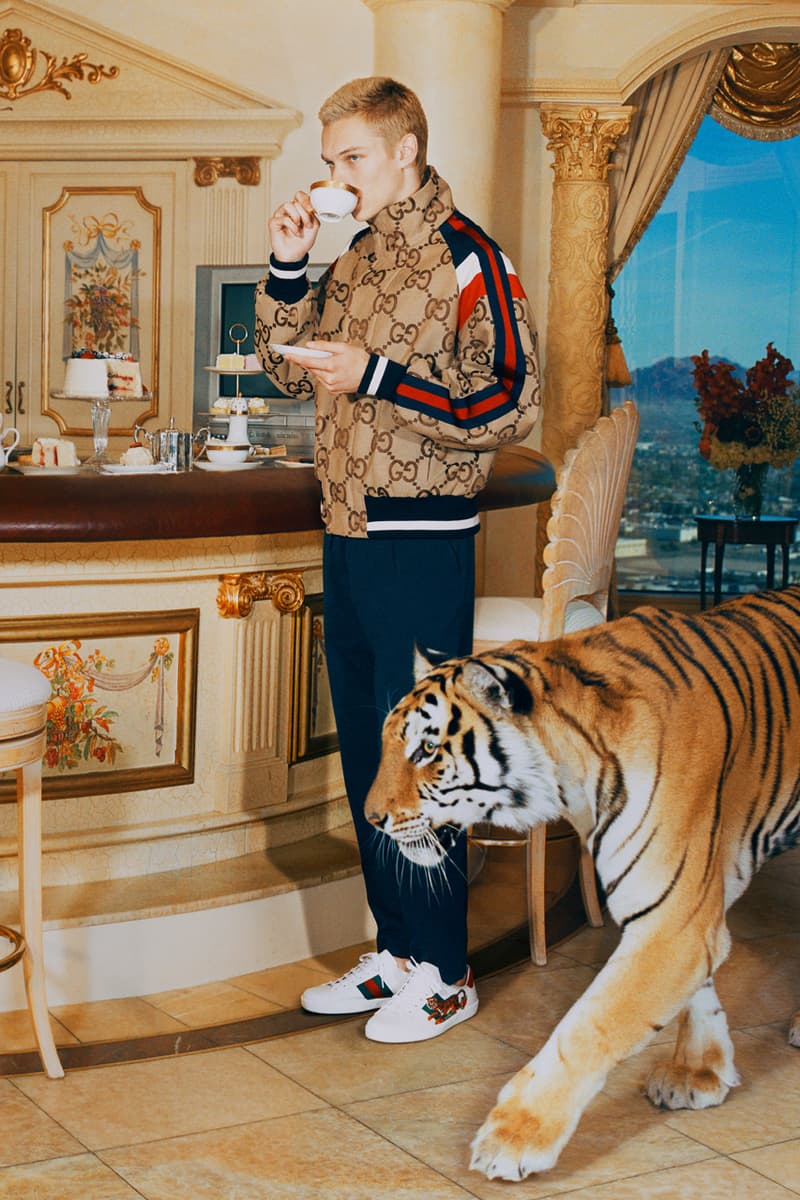 9 of 21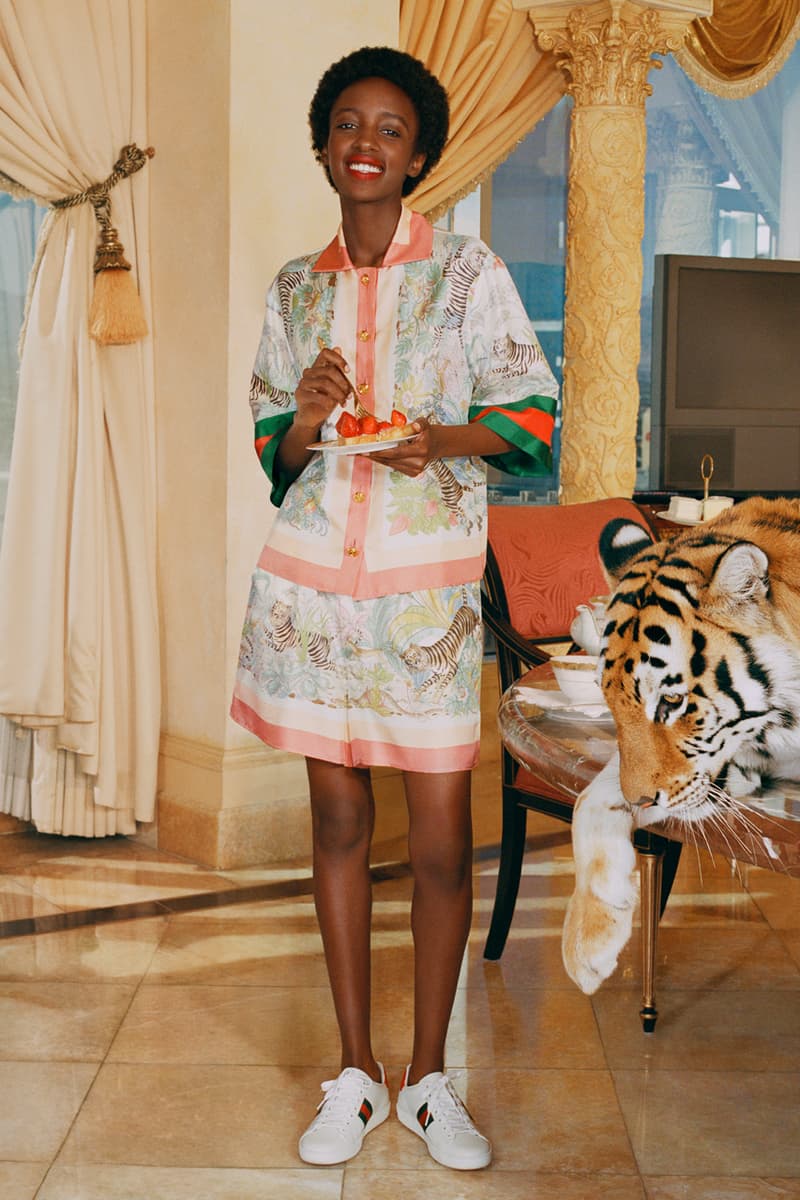 10 of 21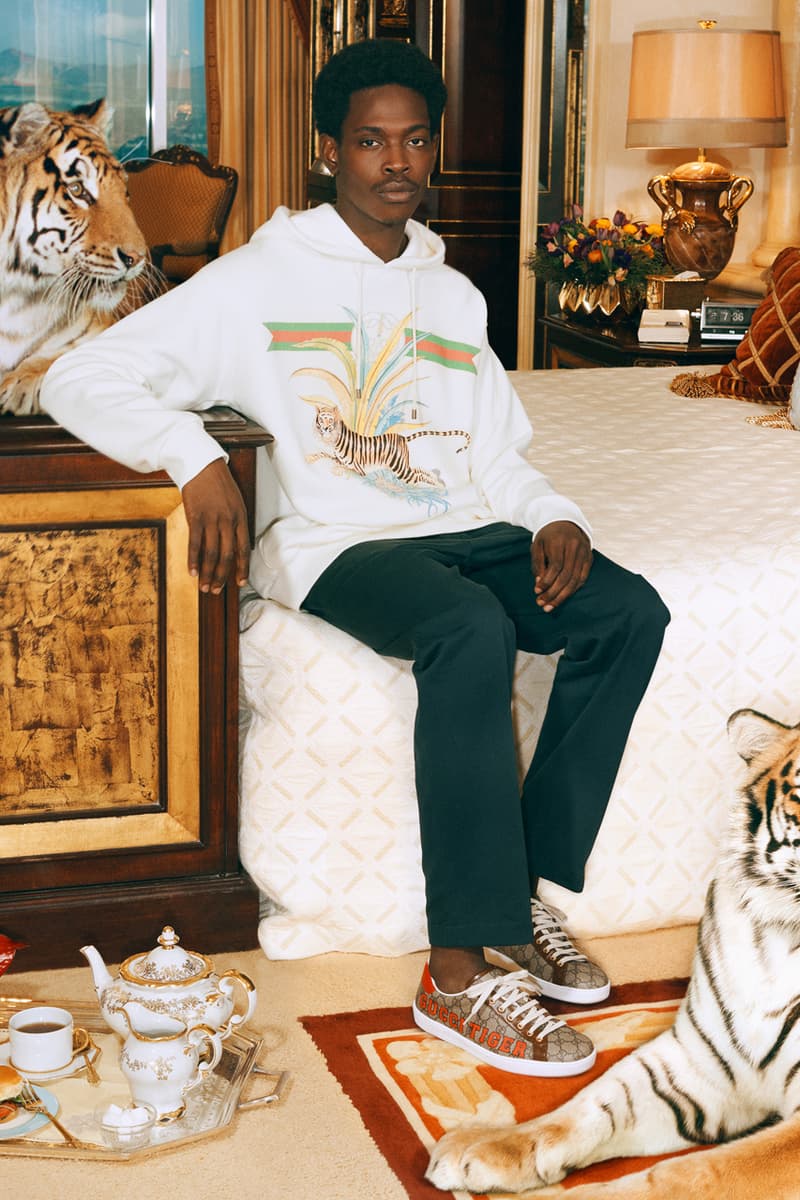 11 of 21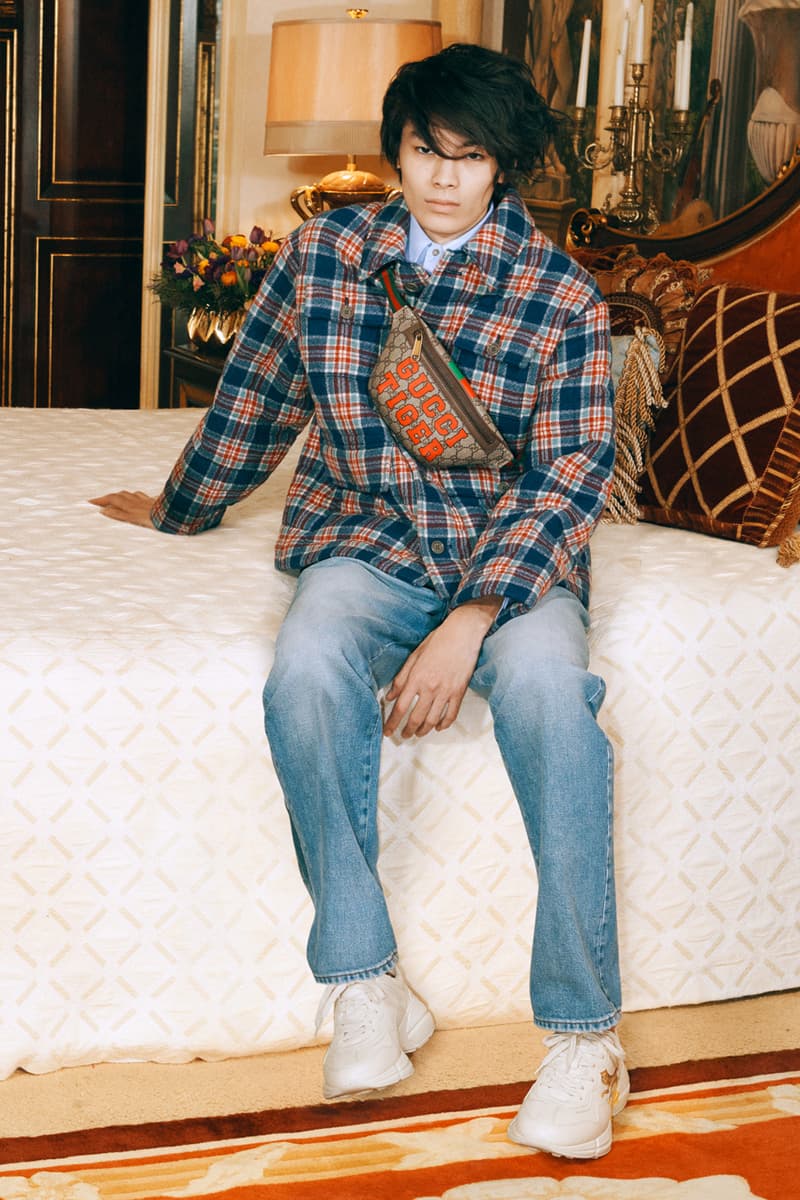 12 of 21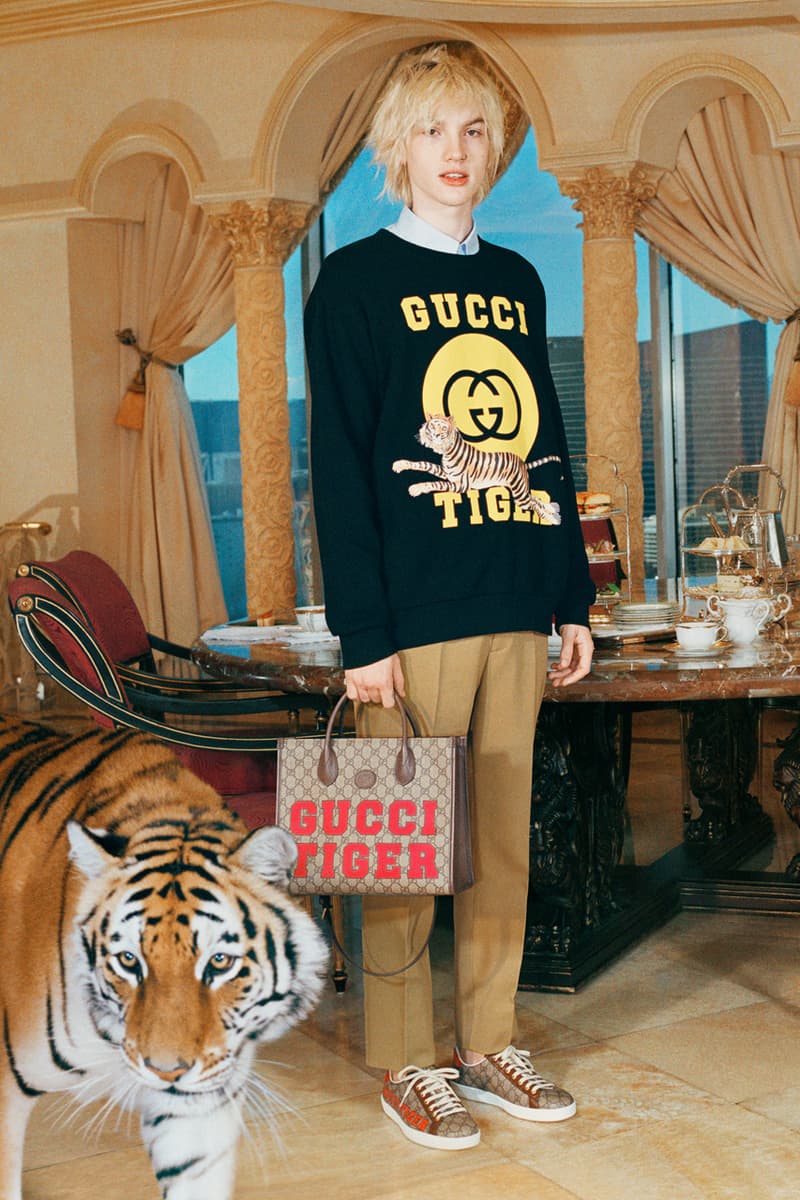 13 of 21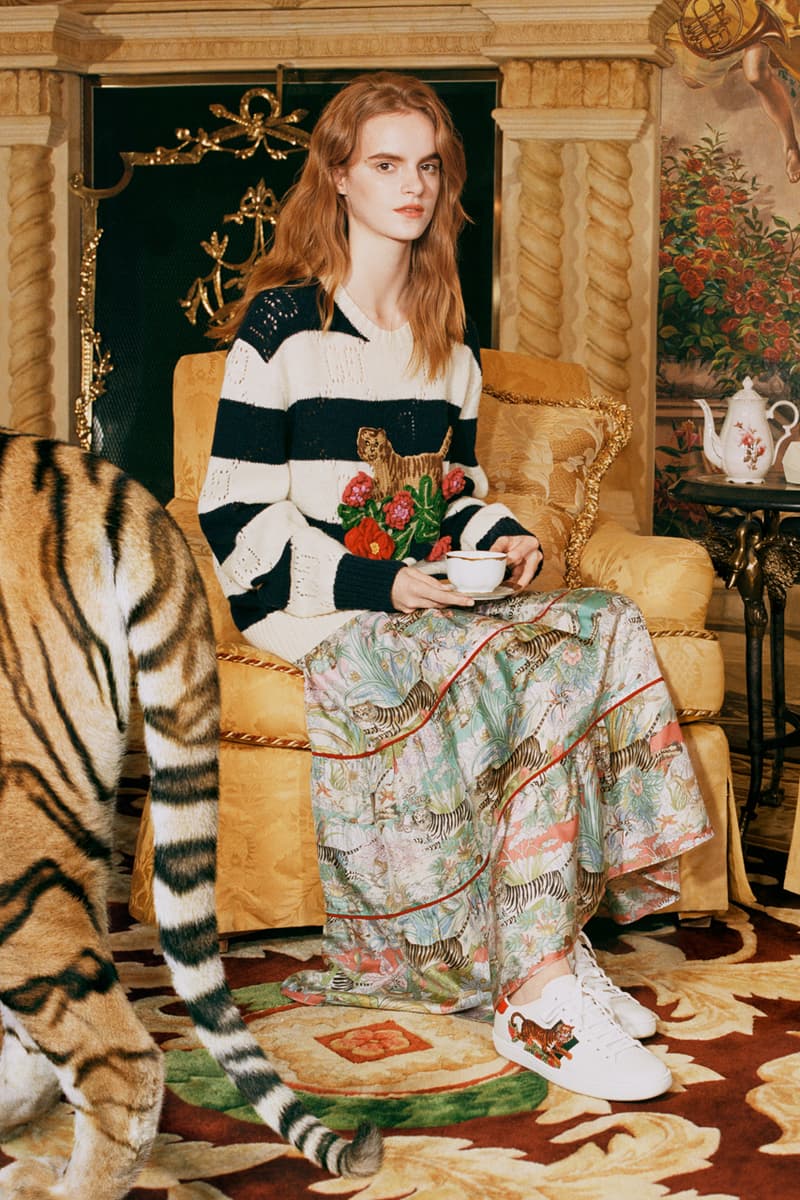 14 of 21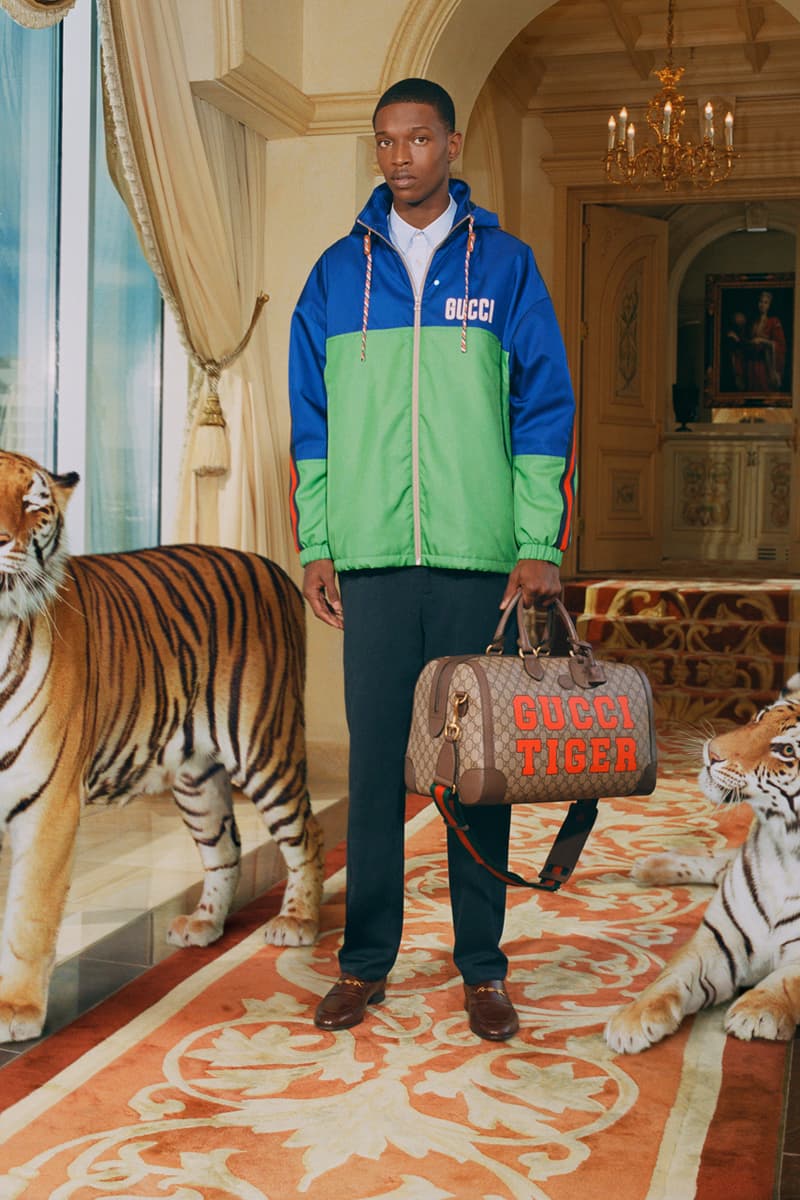 15 of 21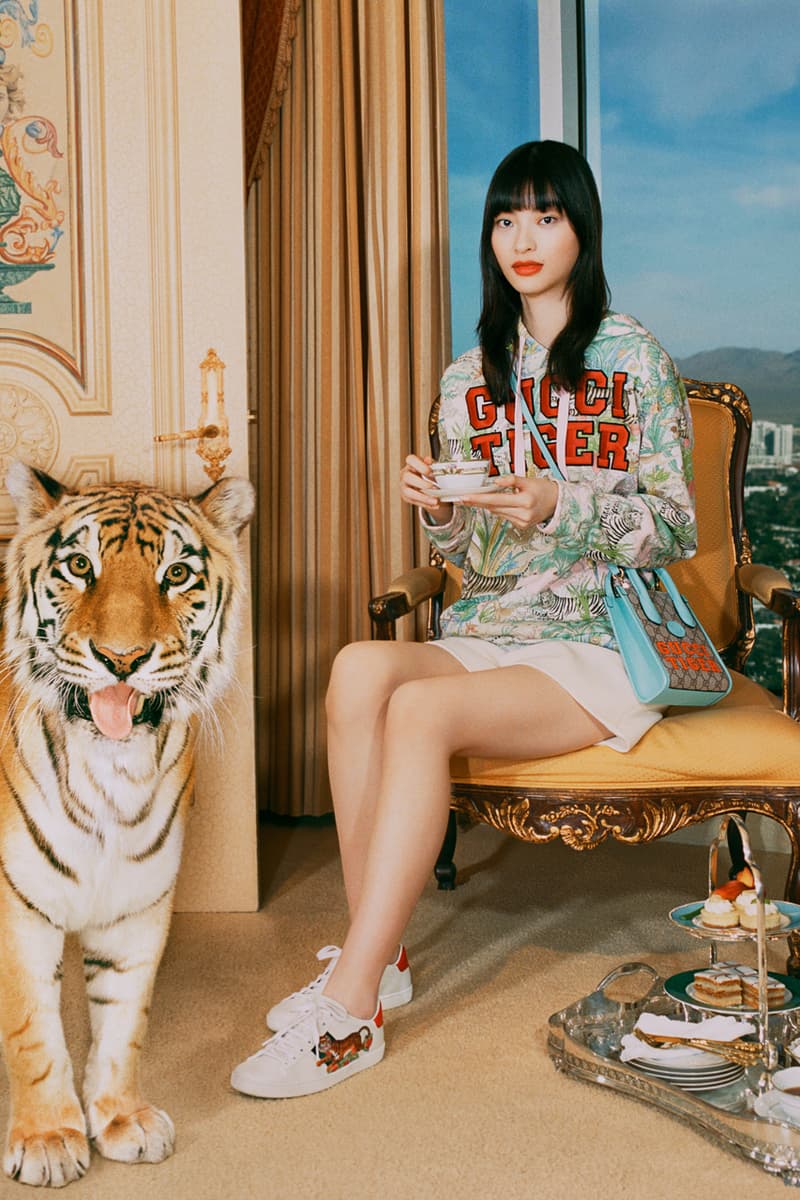 16 of 21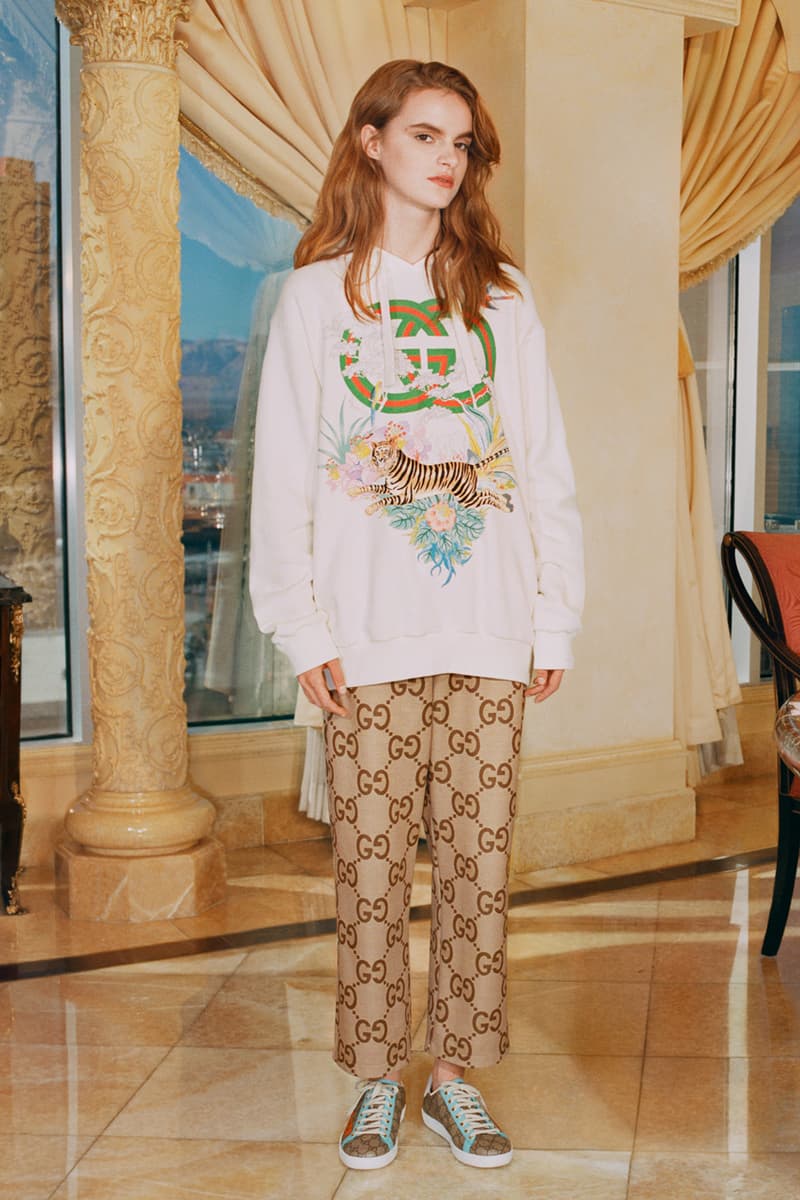 17 of 21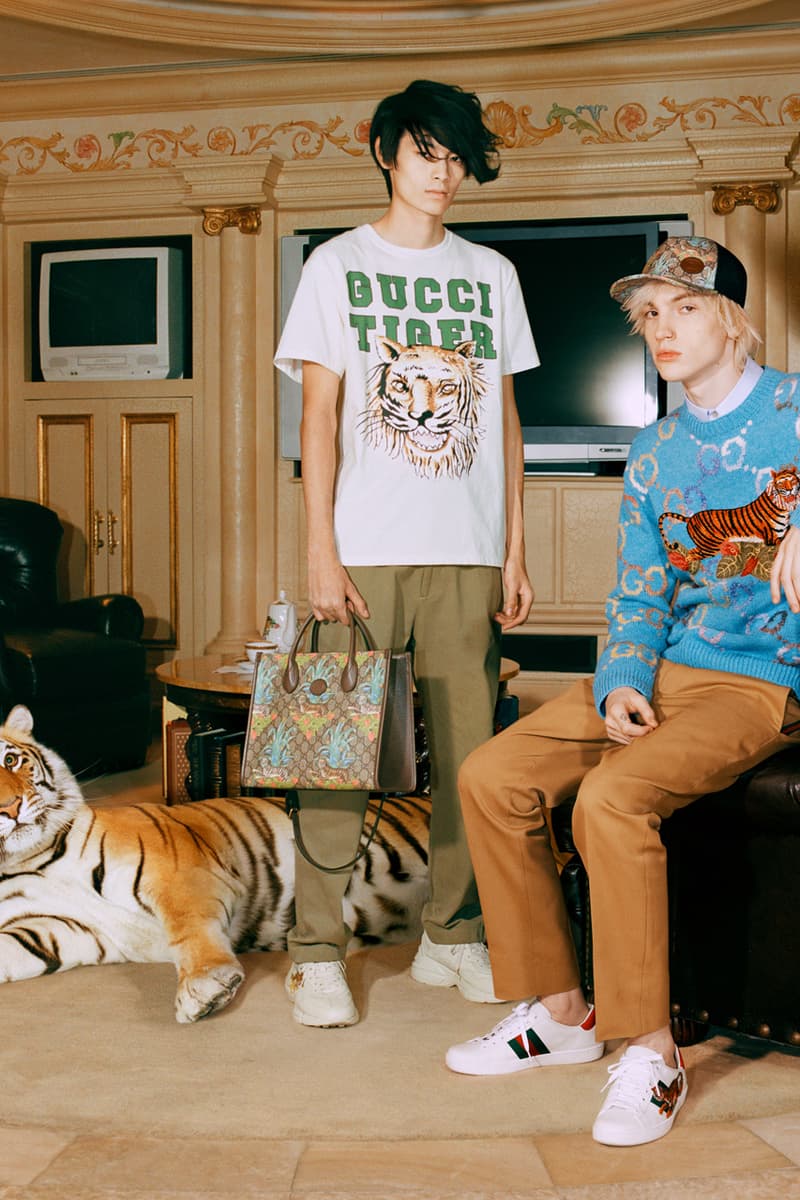 18 of 21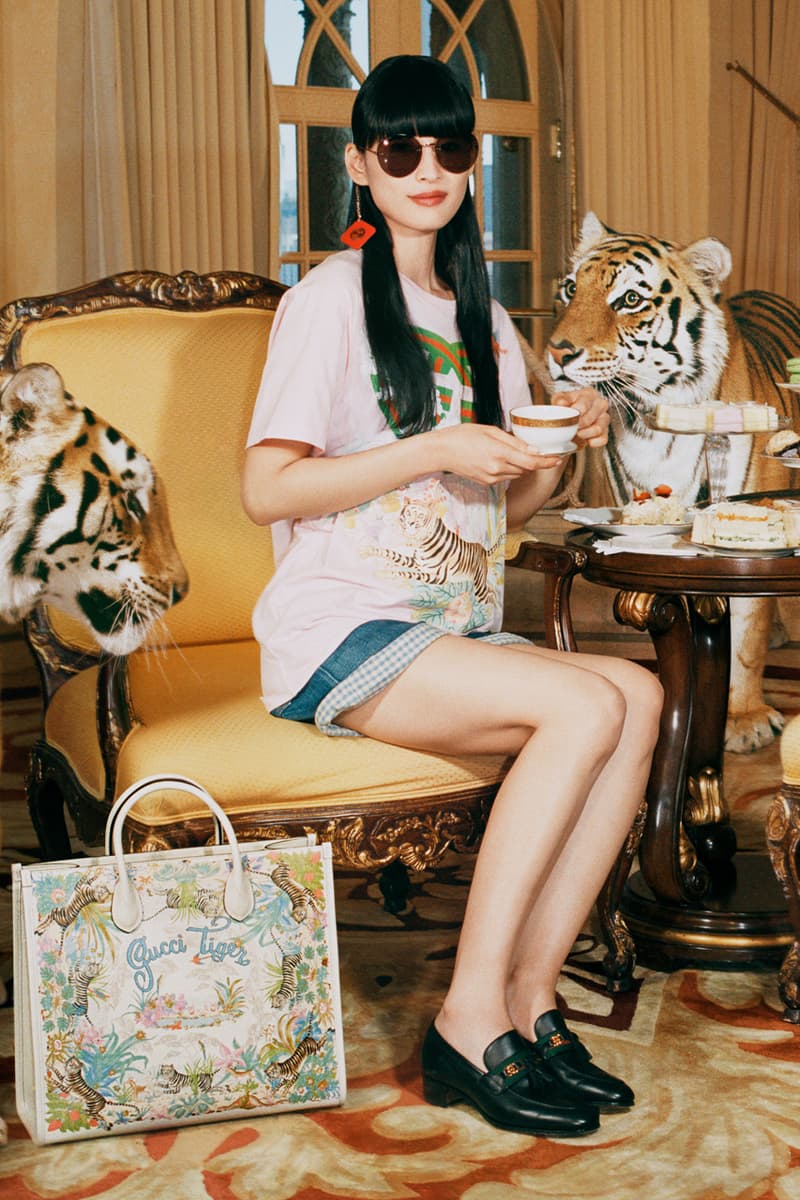 19 of 21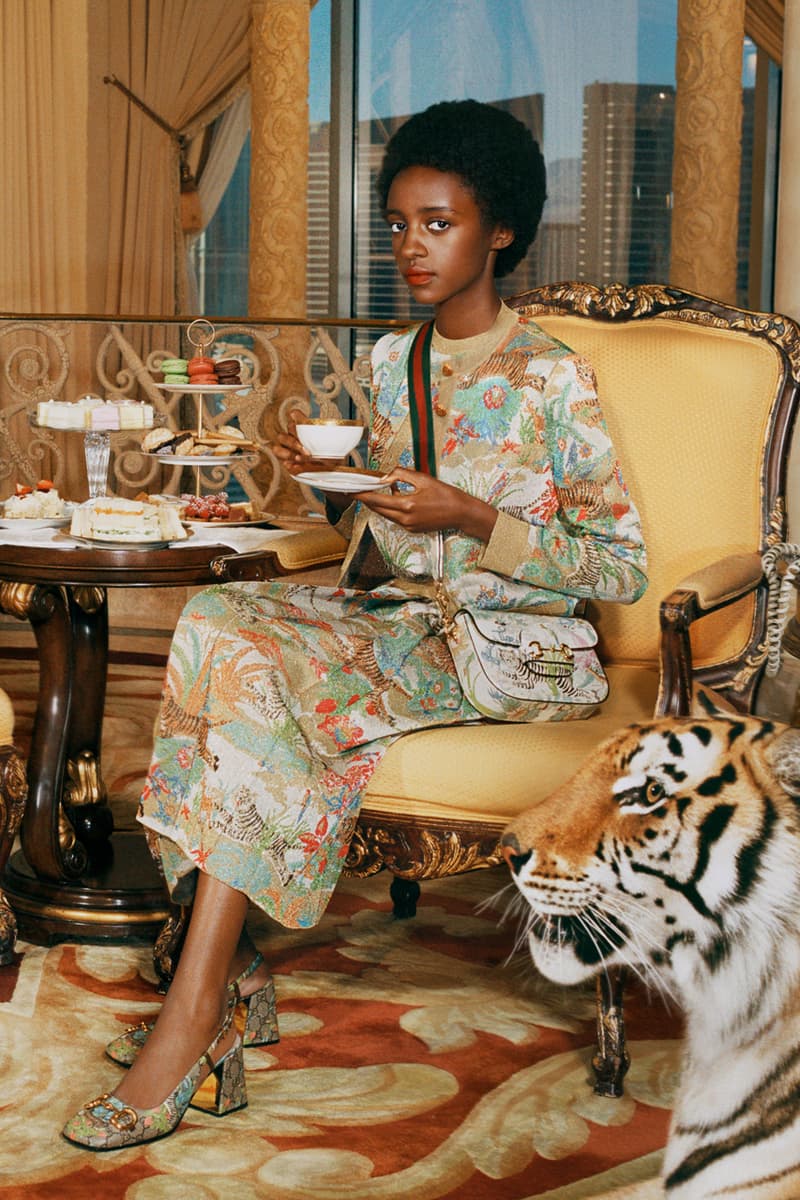 20 of 21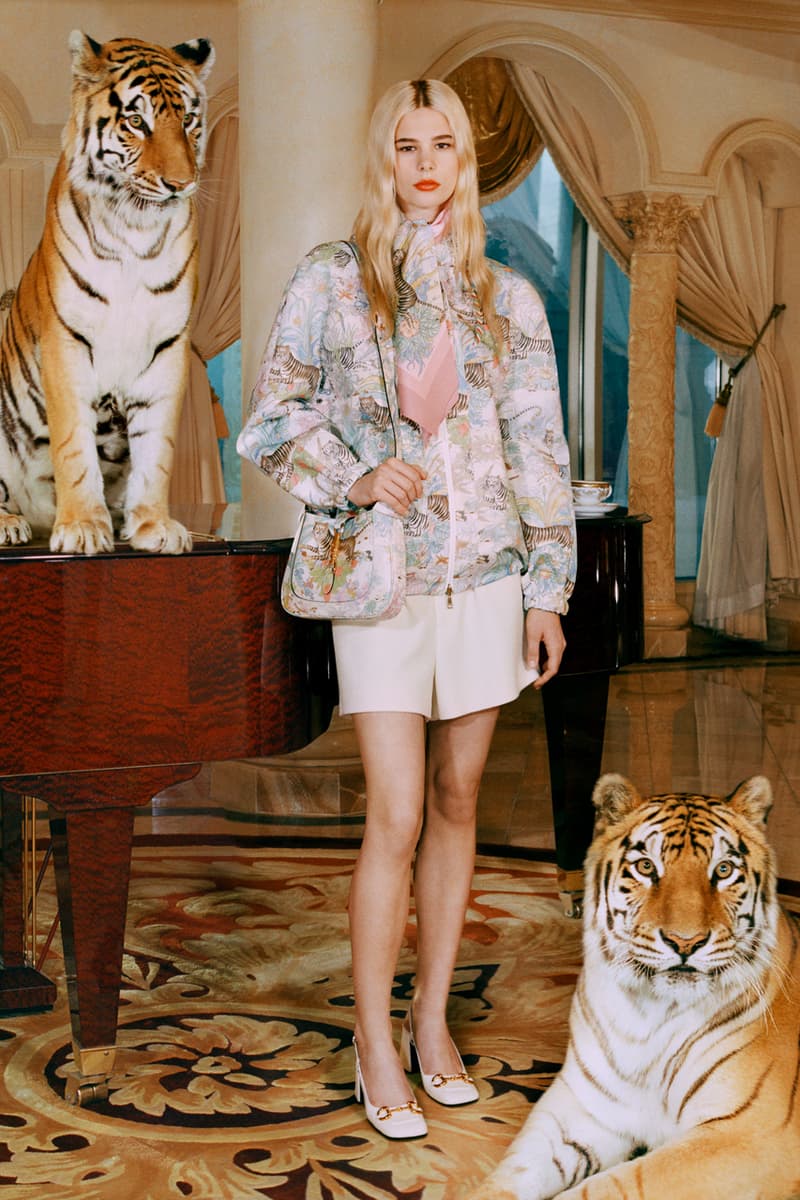 21 of 21
Celebrating The Year of the Tiger, Gucci has launched its "Gucci Tiger" collection and campaign, in addition to creating exclusive pop-up experiences to help ring in the festivities.
Collection items include Gucci T-shirts with graphic tiger head iconography and the phrase "Gucci Tiger" – in block-letters – stacked above, a large font "GG" logo-laden cardigan with contrasting Gucci-green placket and a black pullover that features an archival "GG" circular logo with a full display tiger icon splashed across the front. Also making an appearance is a tan "GG" print sports jacket with contrasting Gucci-navy, red and white sleeves and cuffs.
Under the helm of creative director Alessandro Michele, the house's new collection also bolsters the designer's affinity towards nature, with a reworking of Gucci's 1960's "Flora" motif incorporated onto wallets, loafers, slides, watches and shoulder bags; set against a soft pastel color palette. An accessory highlight is the vibrant turquoise leather handbag with tan "GG" print overlay and red "Gucci Tiger" block-lettering.
Ready-to-wear and accessory "Tiger" collection items will be made available on February 1, and a series of "Gucci Pop-Ups" are also being activated to celebrate the year. Dedicated store experiences will be held at the brand's Holt Renfrew Yorkdale and Holt Renfrew Vancouver locations – opening January 14 and 17. Pop-in creativity can be experienced at the New York Wooster Street, Chicago Michigan Avenue, Las Vegas Forum Shops, Santa Clara Valley Fair and Manhasset boutique locations.
In other Gucci news, Superplastic extends a warm welcome to the brand as its latest collaborator.