Saul Nash Spring/Summer 2022 Blends Sportswear with School Uniforms
The London designer presented his most considered collection yet.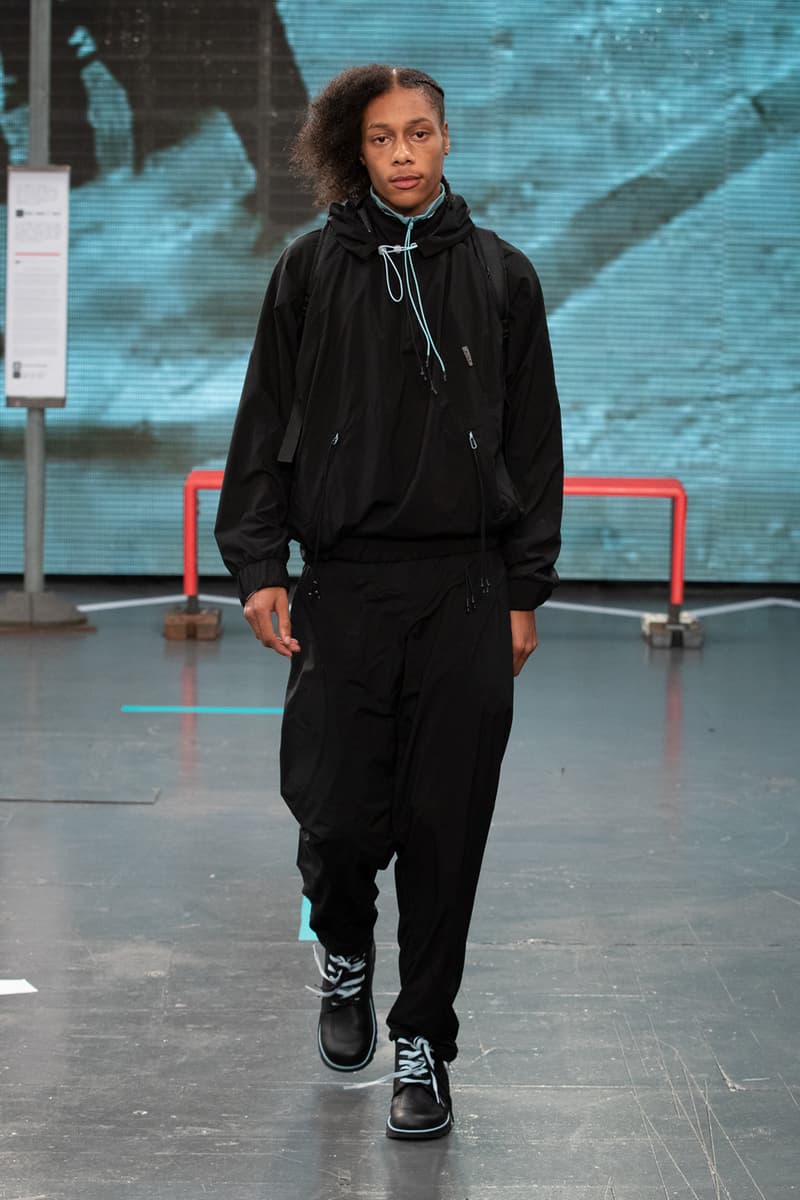 1 of 18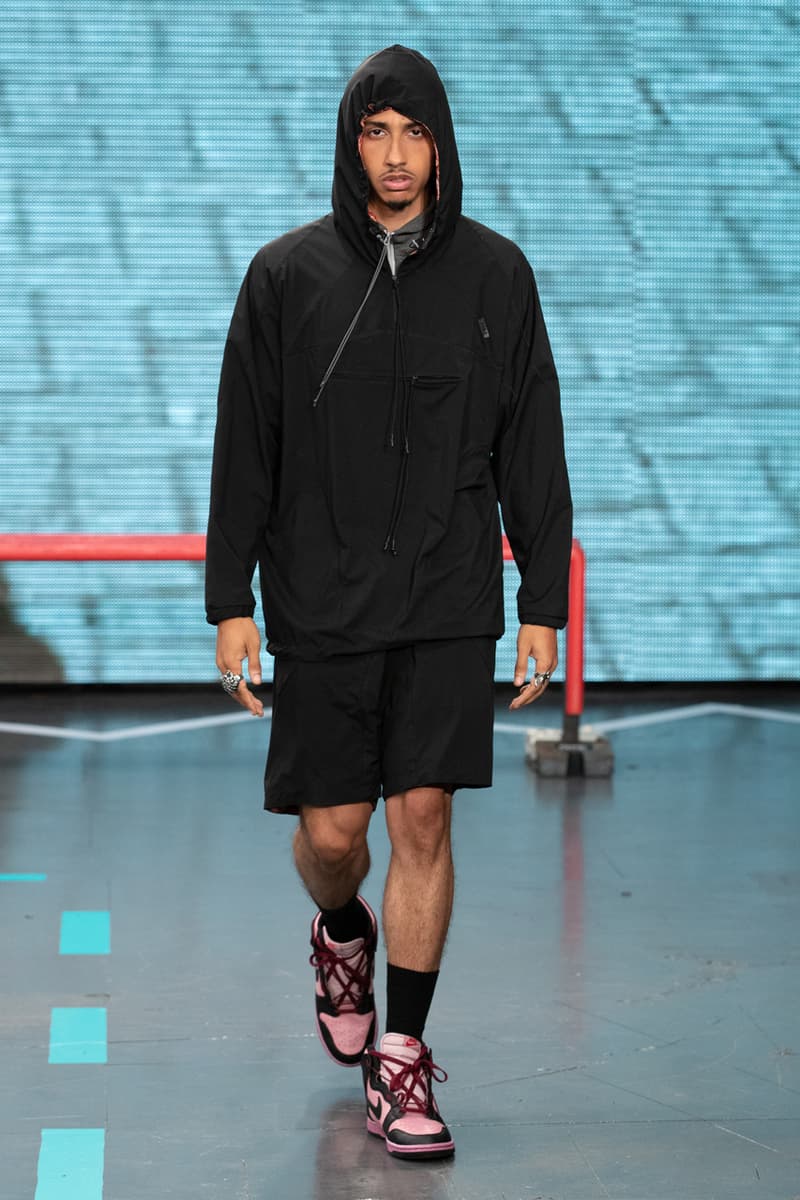 2 of 18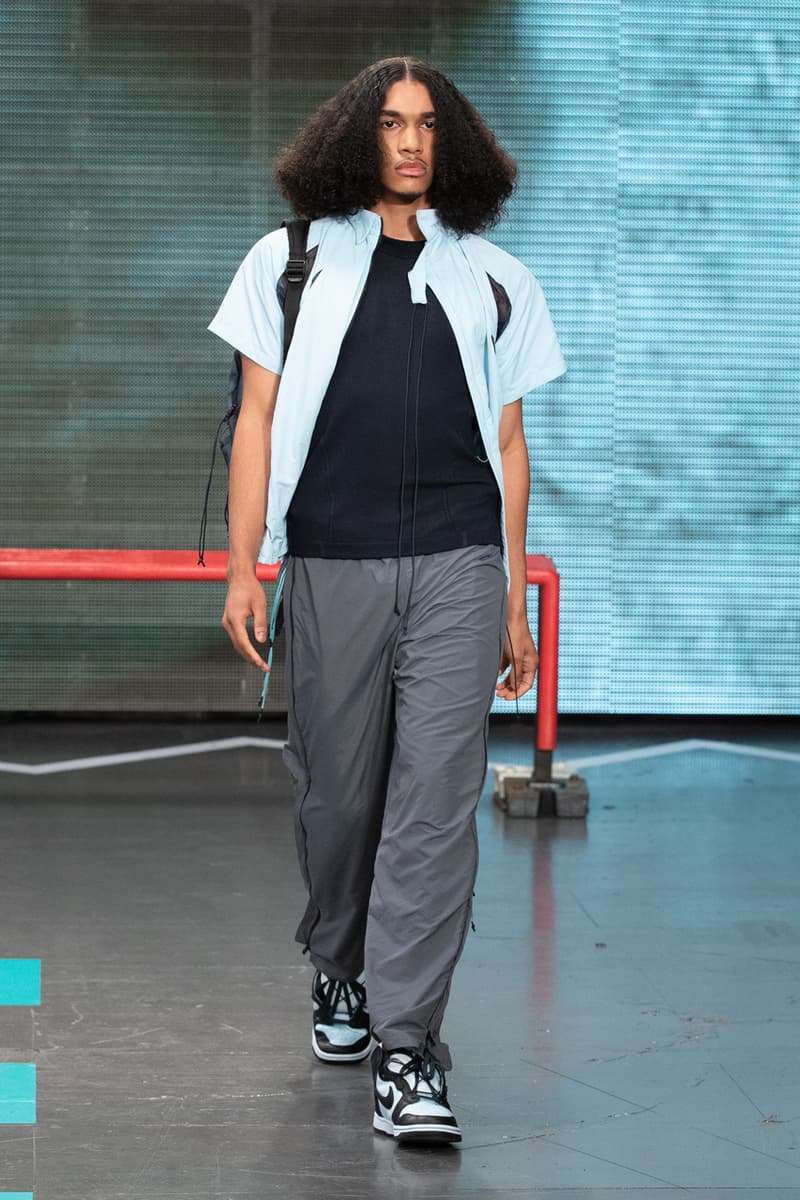 3 of 18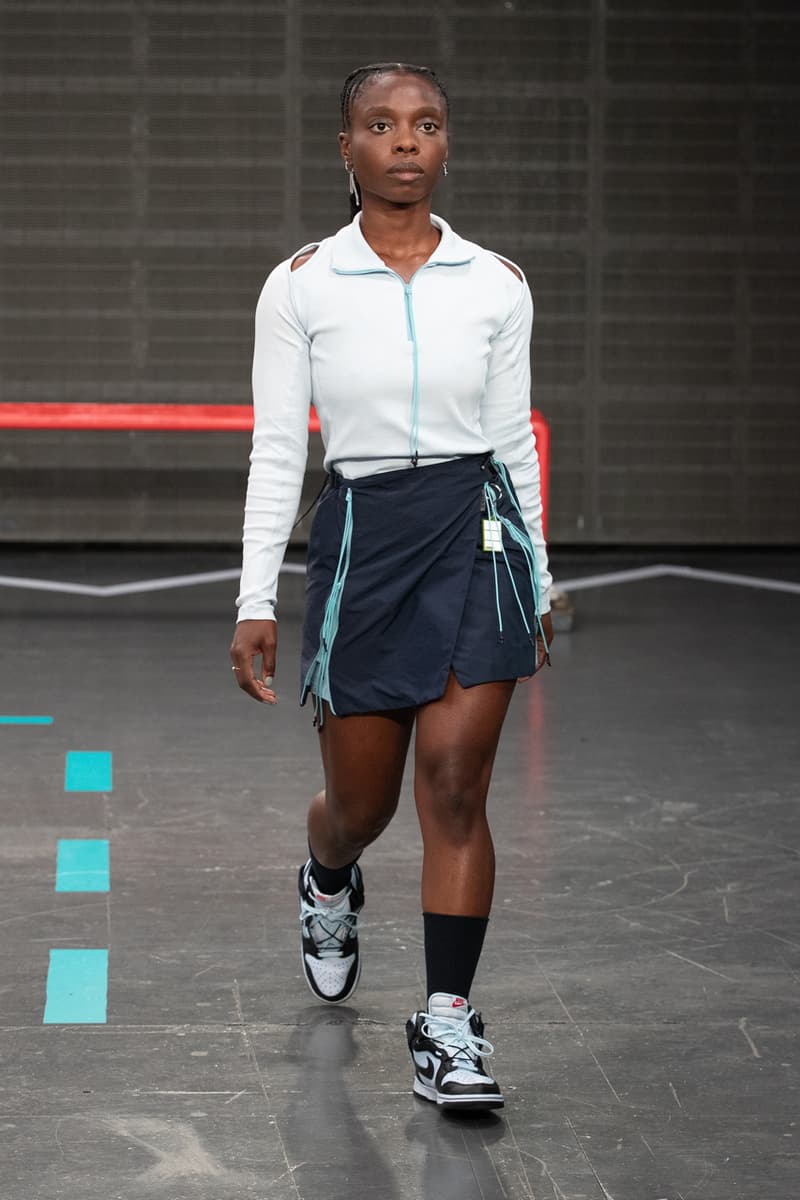 4 of 18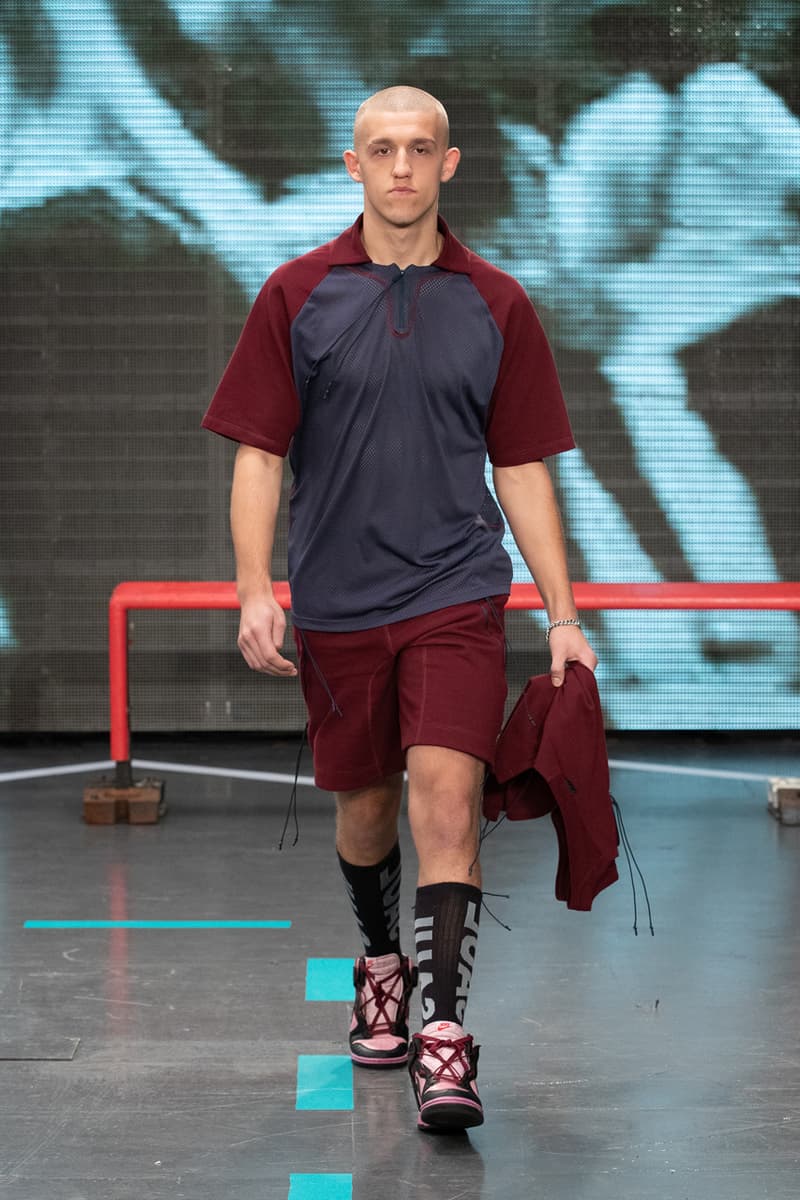 5 of 18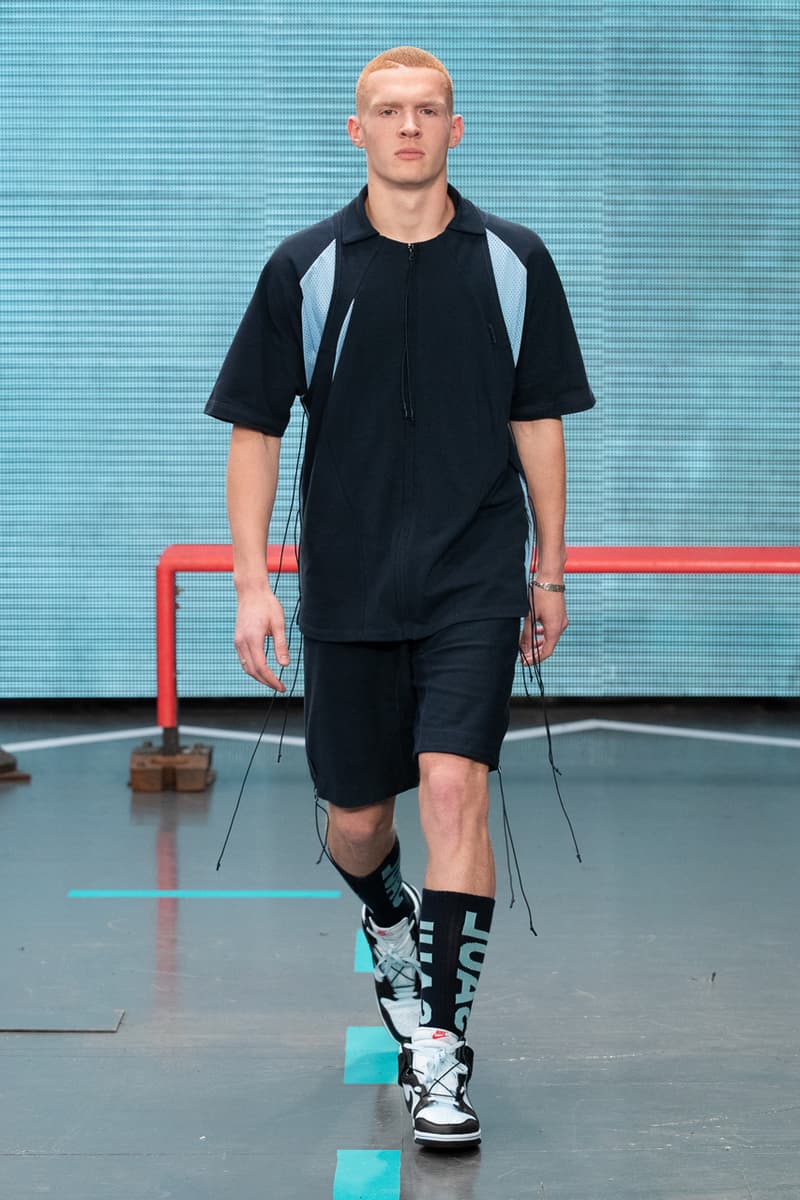 6 of 18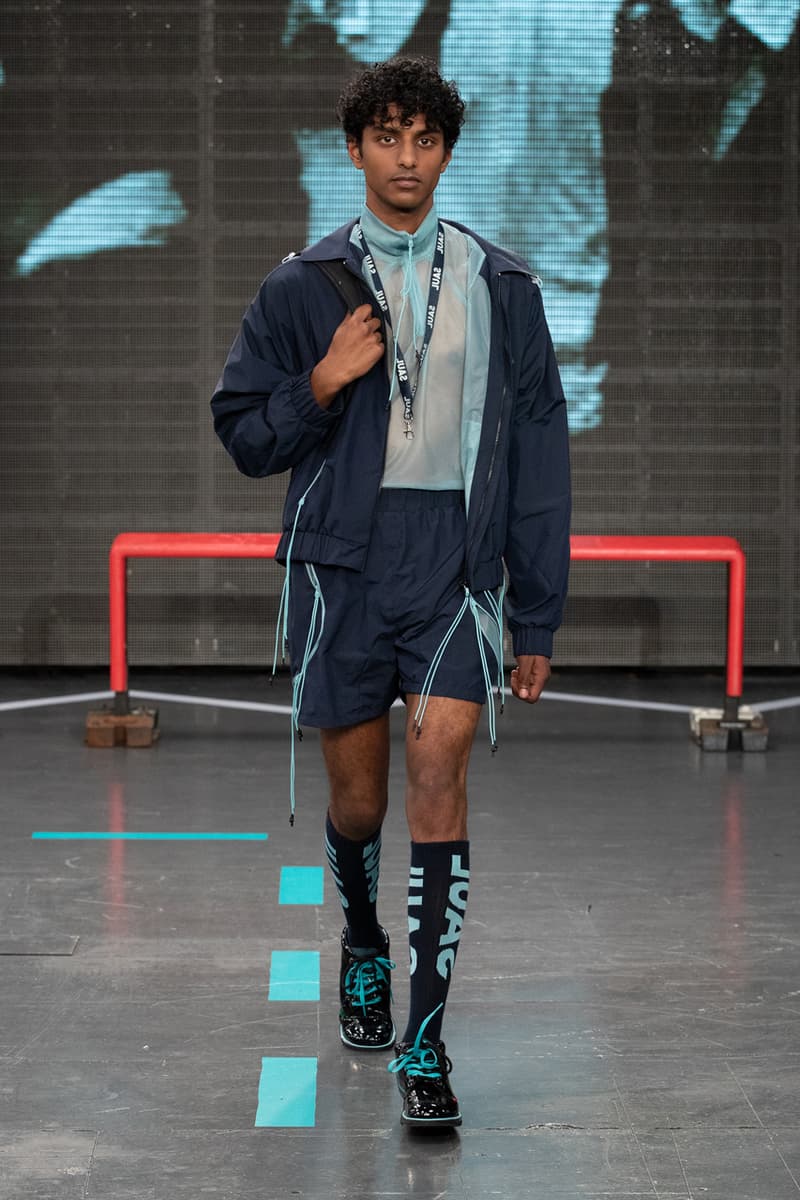 7 of 18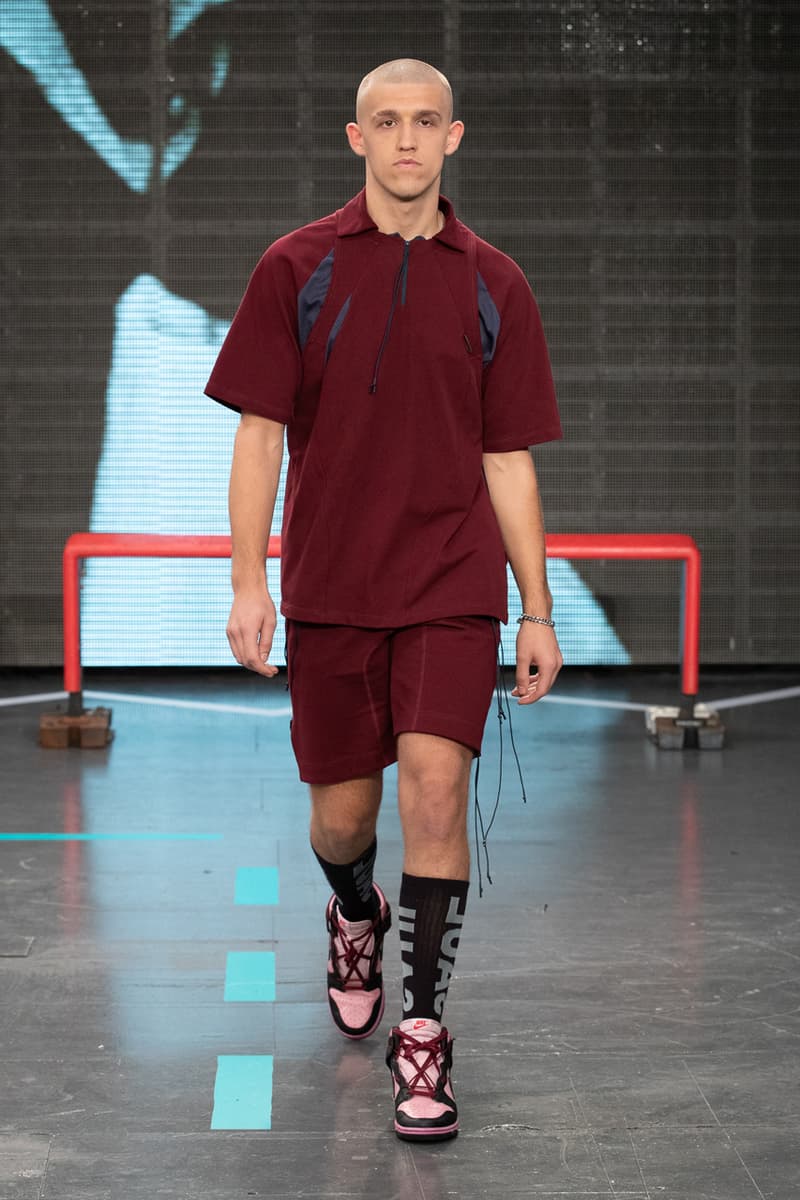 8 of 18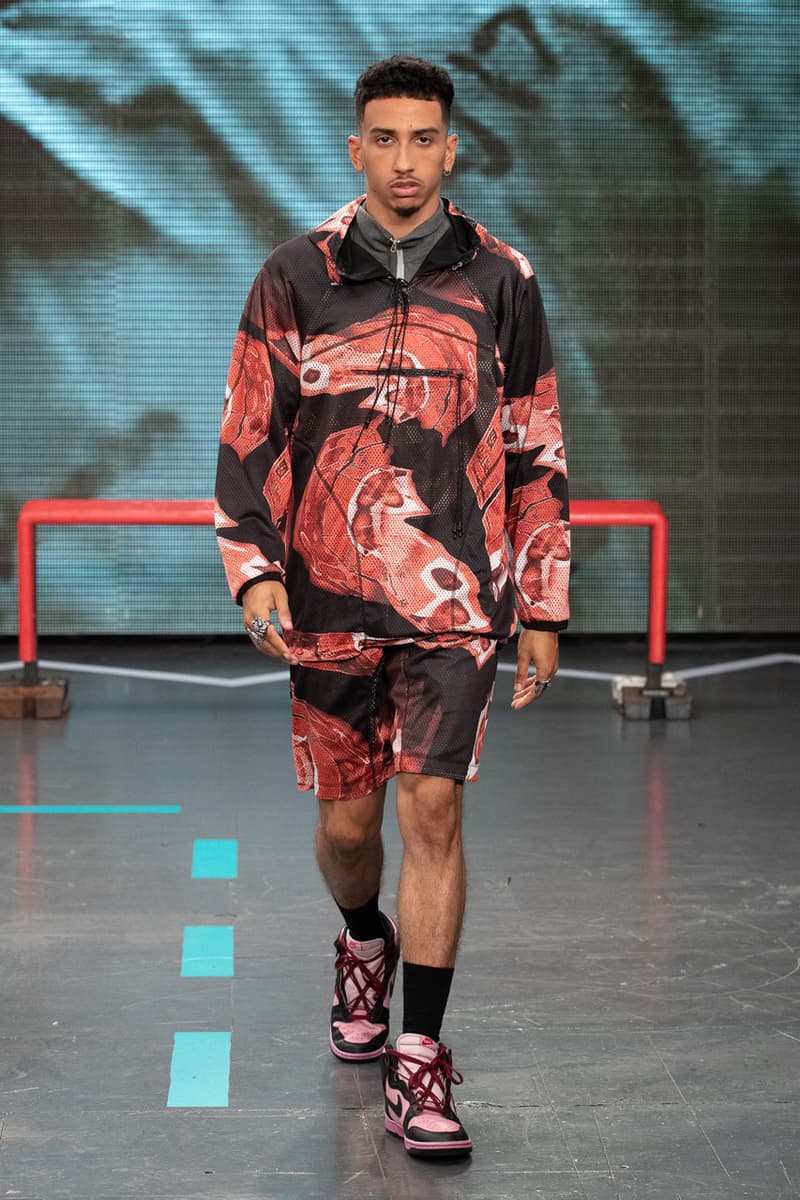 9 of 18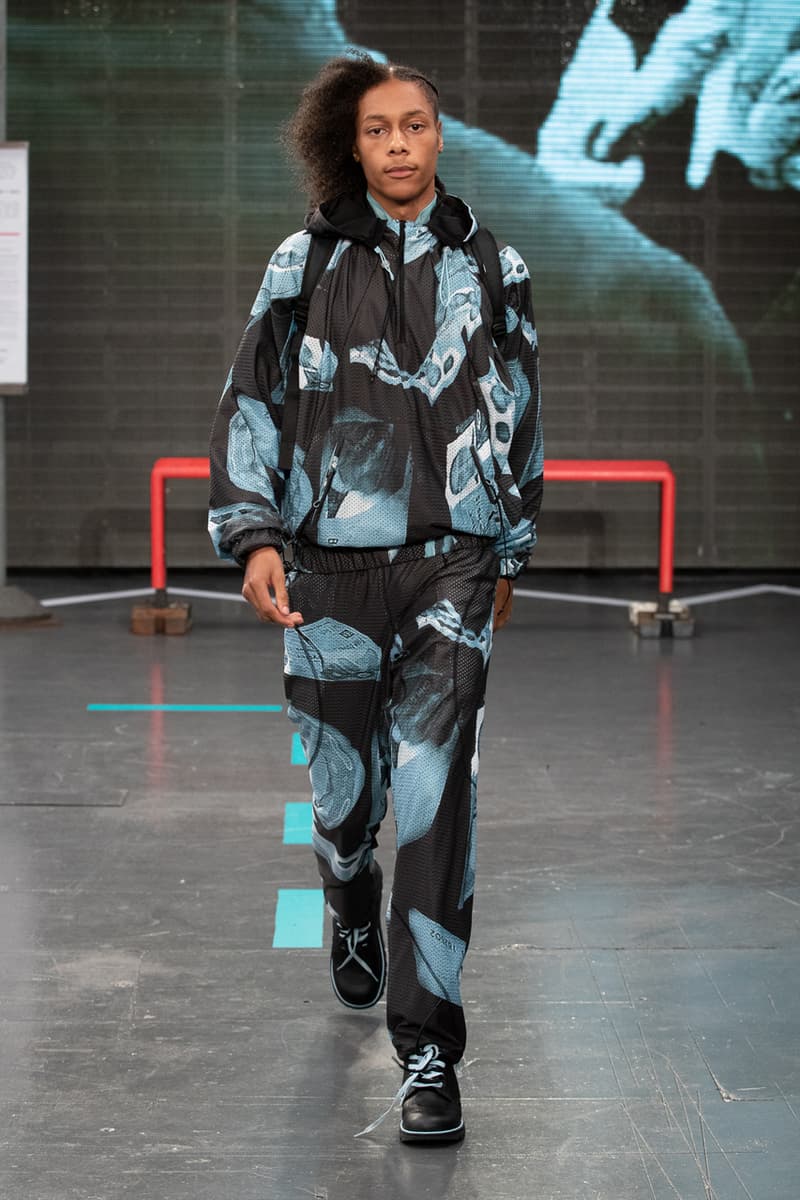 10 of 18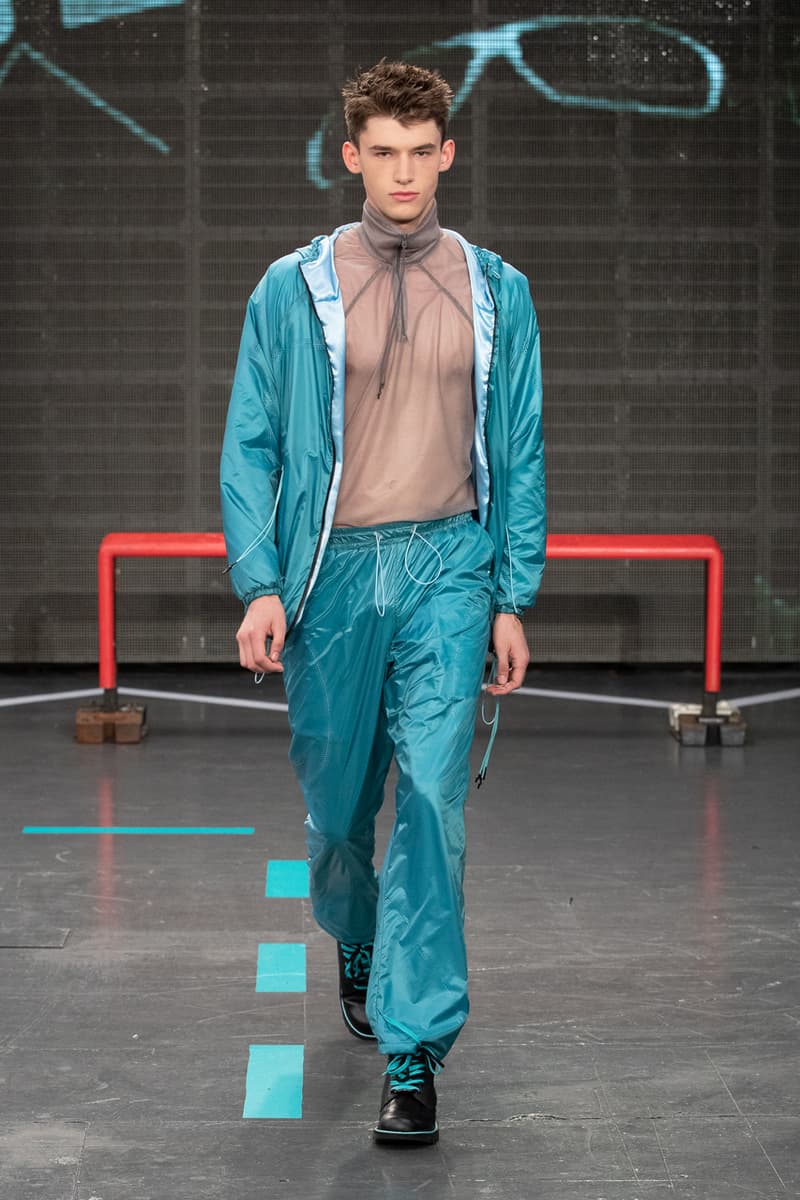 11 of 18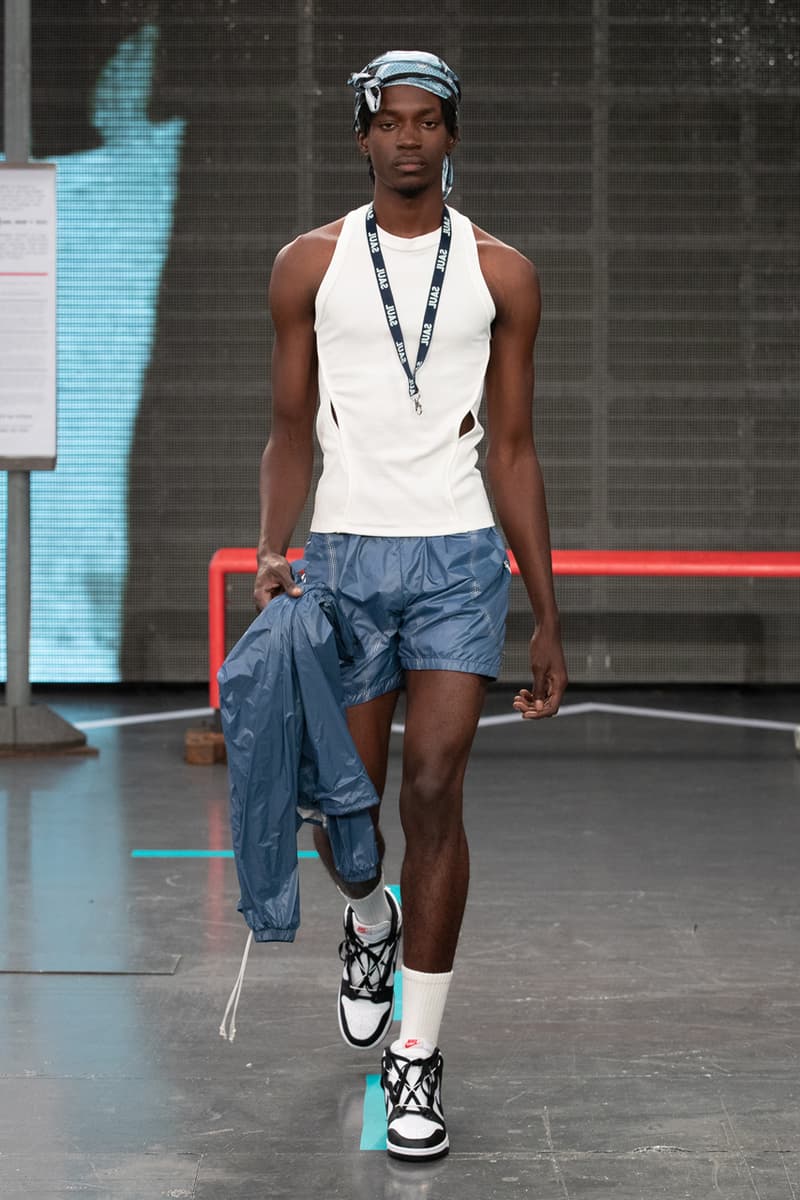 12 of 18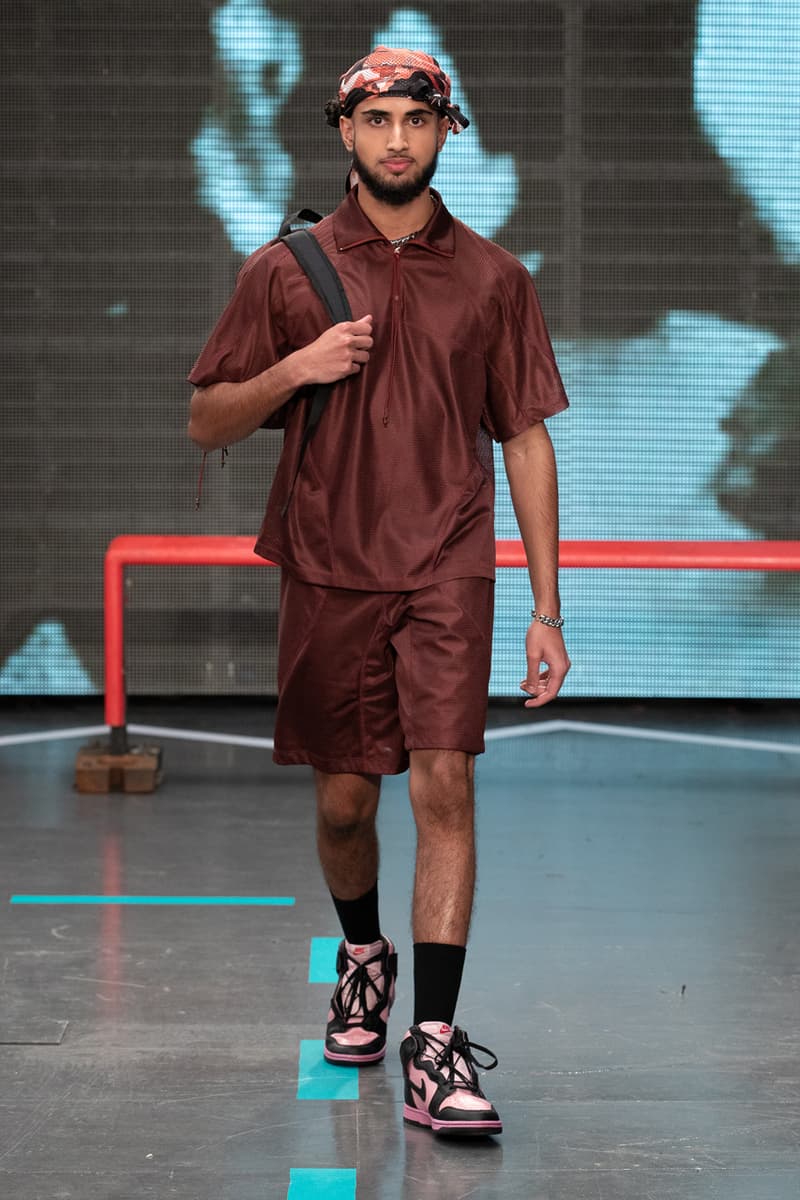 13 of 18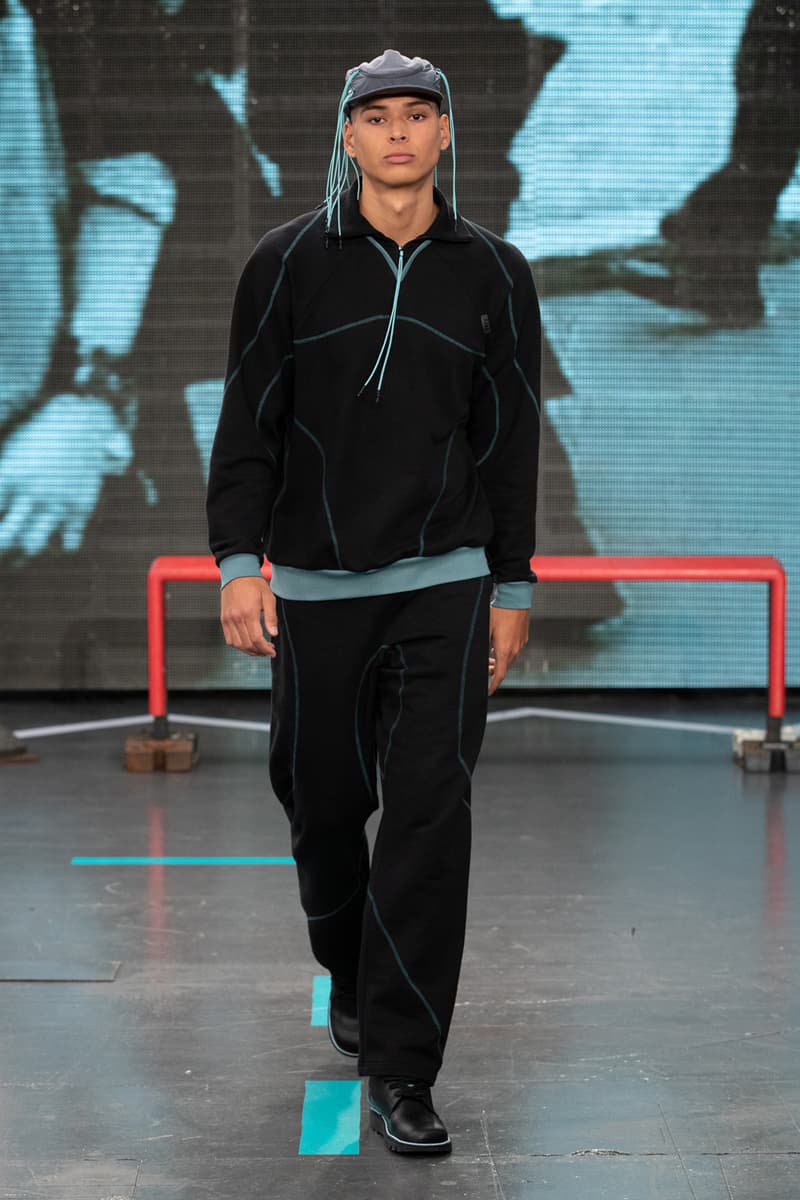 14 of 18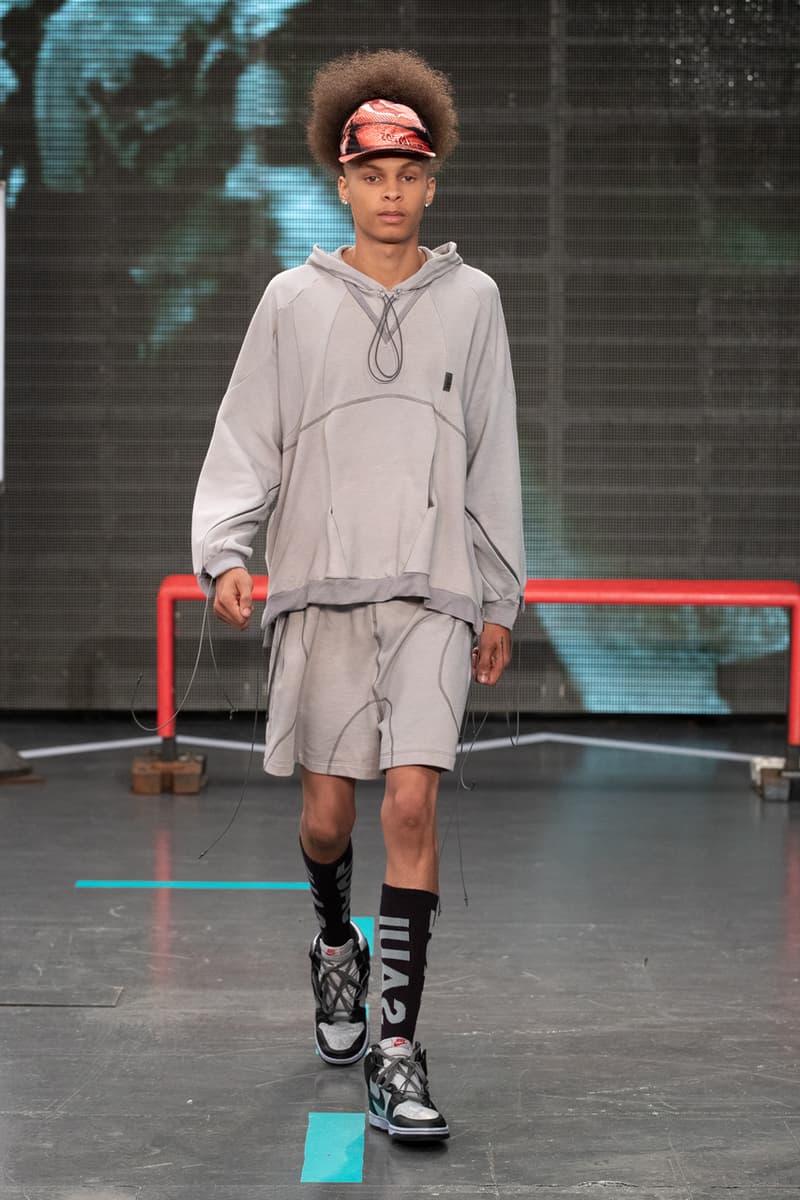 15 of 18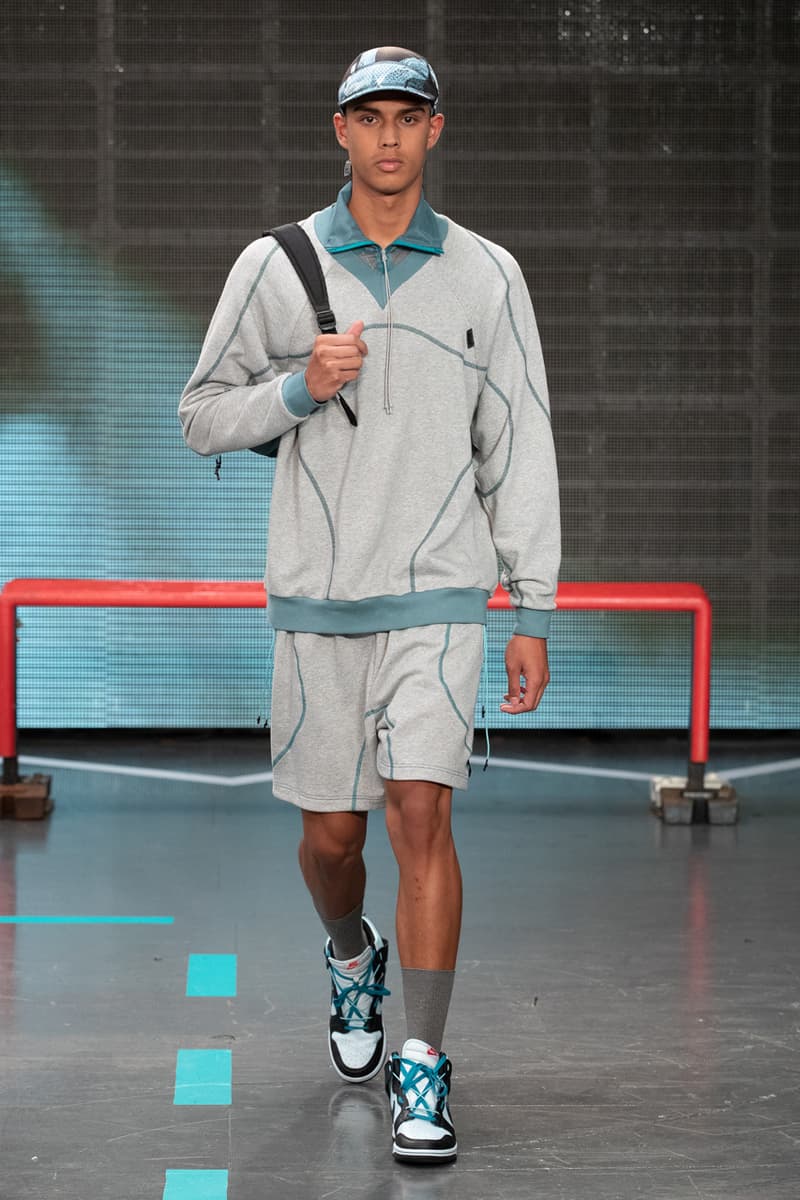 16 of 18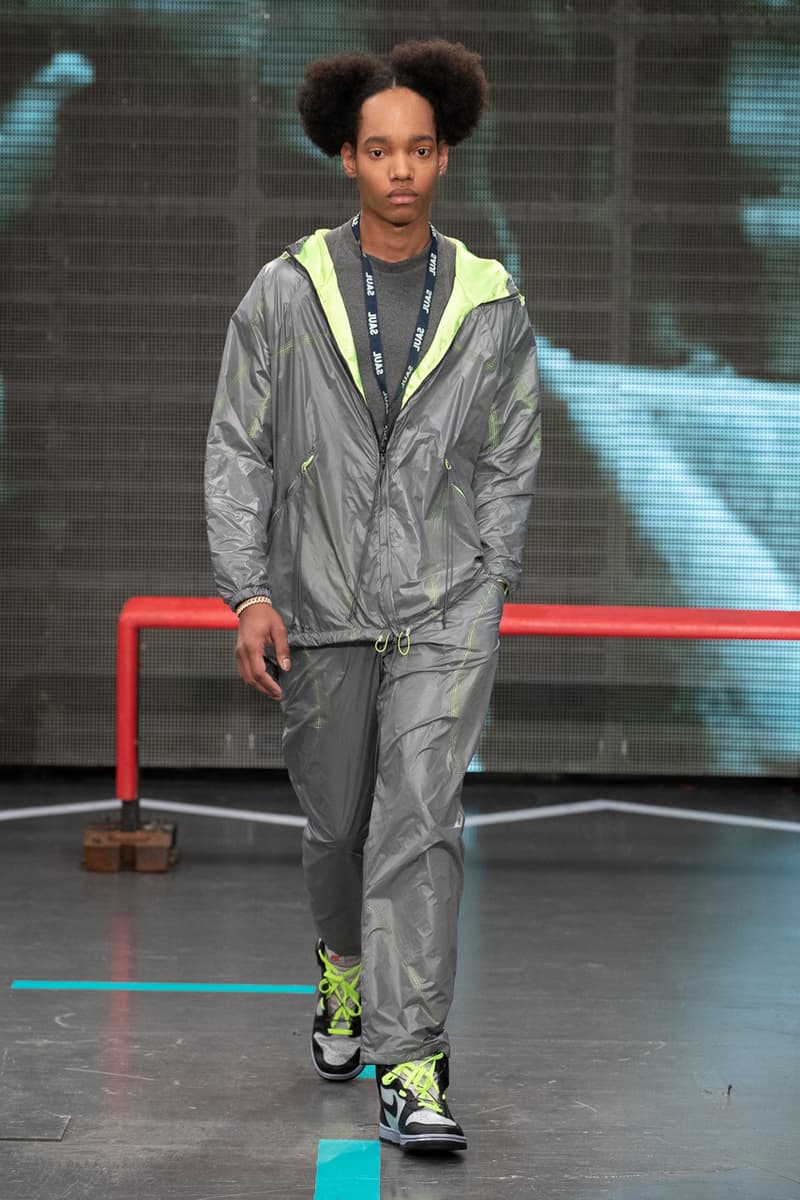 17 of 18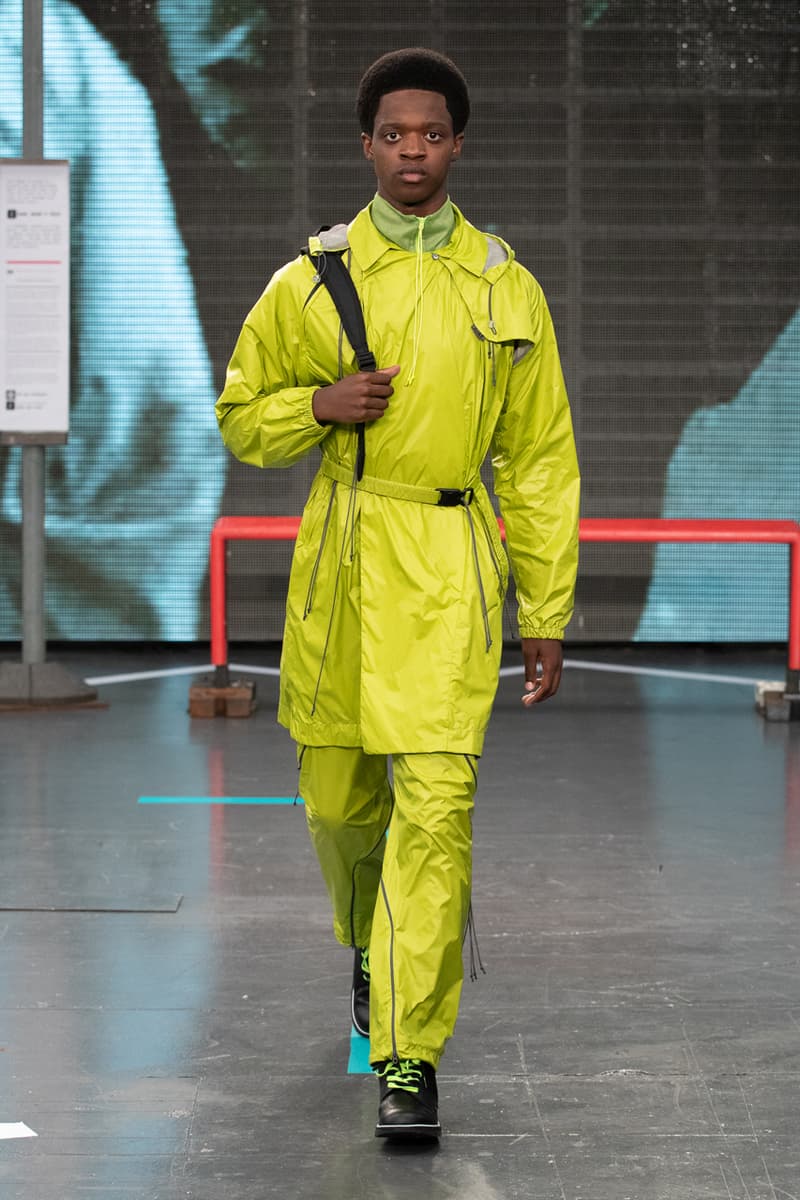 18 of 18
Saul Nash – the fast-rising British sportswear wunderkind, whom HYPEBEAST recently named as one to watch – presented his first solo runway show today, at the start of London Fashion Week.
In a show inspired by the designer's school years, the collection was presented around a recreation of a London bus stop. As the cast of young models gathered, talked, and joked with each other on the runway, they transformed their own clothes, like schoolkids adapting their uniforms on the way home: reversing a nylon cagoules to reveal a vividly printed underside, or detaching the magnetic tabs on a trench coat to transform it into a bomber jacket.
Nash's aim, according to the show notes, was to "subvert uniforms with the language of sports and casualwear." Jersey tops were cut with inset v-necks that recalled the style of British school sweaters, while short-sleeved nylon shirts acted as a sporty approximation of the styles worn by most pupils. Looks were finished with either Nike Dunks or classic Kickers – another nod to the prevailing style of Nash's schooldays.
It was a compelling outing for the young designer, who is fast becoming the brightest name in London's sportswear scene. Nash's background as a dancer and choreographer was evident from the fluid, aerodynamic shapes of his clothes, and the way that every piece seemed cut for movement, with zip vents and mesh panels added to garments for breathability and flexibility.
If, at times, the styling veered towards the heavy-handed (logo-emblazoned socks were an unnecessary addition, particularly for such an emergent designer), it only underscored how sophisticated and elevated Nash's vision has become. It didn't need the overt branding – his distinctive and singular clothes were entirely recognisable without them.
Nash's collections are already stocked with Browns, one of London's most eagle-eyed spotters of young talent. Based on today's showing, it's safe to assume that his profile is set to soar over the coming months.