McDonald's Taiwan Is Bringing Back Chocolate Banana Pies
Available for a limited time only.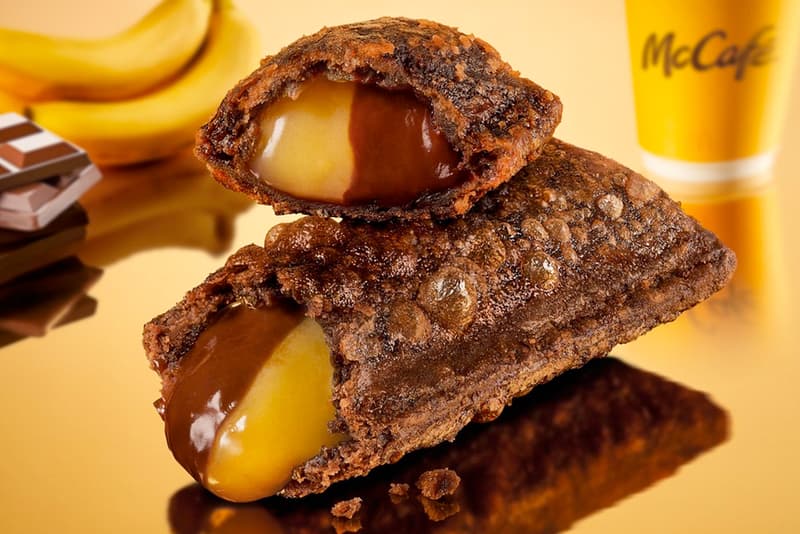 While McDonald's apple pie is a classic staple for the fast-food chain, Taiwan branches are now rolling out the highly sought-after Chocolate Banana "Double Stuffing" Pie. McDonald's across Asia is known for serving innovative variations such as Japan's Pikachu "Sweets Trio Fruits-Chu" dessert menu collaboration.
Much like the "Hot Apple Custard Pie," the latest dessert boasts a crispy chocolate pie crust which is stuffed with oozing banana and chocolate filling to offer a unique slightly bitter and sweet experience.
The Chocolate Banana "Double Stuffing" Pie is available at McDonald's Taiwan locations for a limited time only from September 15 to October 19 with a retail price of $45 NTD (approximately $1.63 USD).
Elsewhere in food, Taco Bell is now testing a 30-day taco subscription service.