A Man Named "Harry Potter" Is Selling Rare First-Edition 'Harry Potter' Book for $40,000 USD
The book was gifted to him by his father.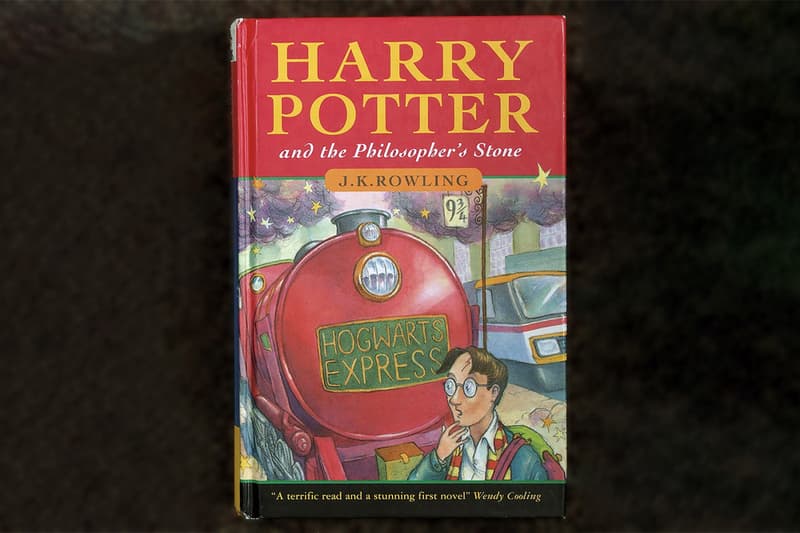 A man by the name of "Harry Potter" is now offering his extremely rare first-edition Harry Potter book on auction for more than $40,000 USD. Only 500 copies were ever printed, with 300 or so being delivered directly to schools and libraries, leaving only 200 in stores.
According to Metro, an English man who shares the same name as the main protagonist in J.K. Rowling's massively popular book series and movie franchise Harry Potter is now auctioning off an extremely rare first-edition copy of Harry Potter and the Philosopher's Stone. The book was gifted to him and his sister by their father when it was first released after he had heard about it on the radio and decided to surprise his son with a book sharing his name. As the series became more famous, Potter met many who joked and made fun of his name or simply didn't believe him.
"I've had the Mick taken out of me over the years, but you get used to it," explains Potter. "I'm quite outgoing, and I've handled it pretty well, plus it has its pros. When I was 12 and the first Potter film was released, we were invited to be family of the week on the Big Breakfast TV show. I met lots of stars including Gwen Stefani and Ben Stiller."
"The book had pride of place on the windowsill next to my bed and was eventually joined by the whole collection," recalls Potter's sister Katie Sign. "They've stayed on a shelf or a windowsill in every house I've lived in for 20 years. It was a treasure to us long before it had any value to the rest of the world."
Potter and Sign now hope to use the proceeds of the auction to fund a trip to Africa and carry out their father's last wish, which is to have his ashes scattered there after succumbing to cancer back in 2017.
?BREAKING NEWS: The REAL Harry Potter is selling his Harry Potter book – after discovering fun gift from dad is a first edition! Yes, really!https://t.co/p7GPJpC8s5@HansonsAuctions @itvnews @BBCNews @MuggleNet pic.twitter.com/rJr1MGzUwO

— Hansons (@HansonsUK) September 20, 2021
For more entertainment news, Netflix recently delivered a trailer for its Kanye West documentary, titled Jeen-Yuhs.