This Is the "World's First Bubble Tea" Gaming PC
A boba cooled build.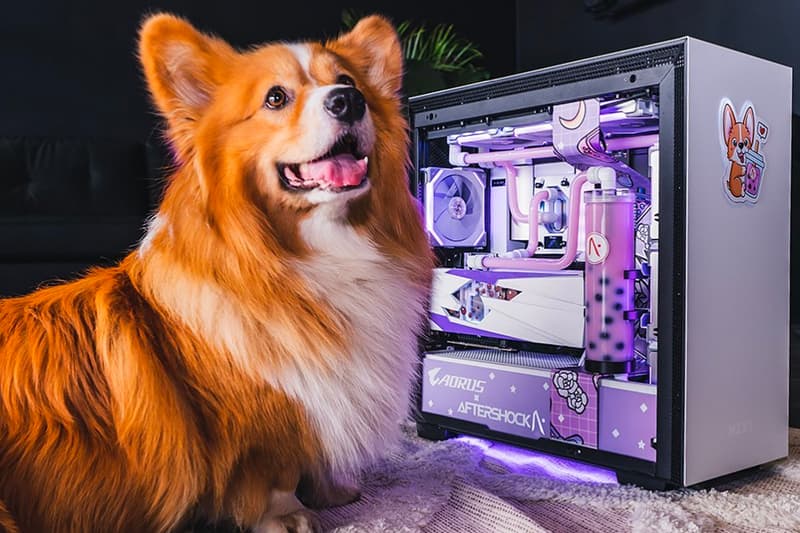 1 of 5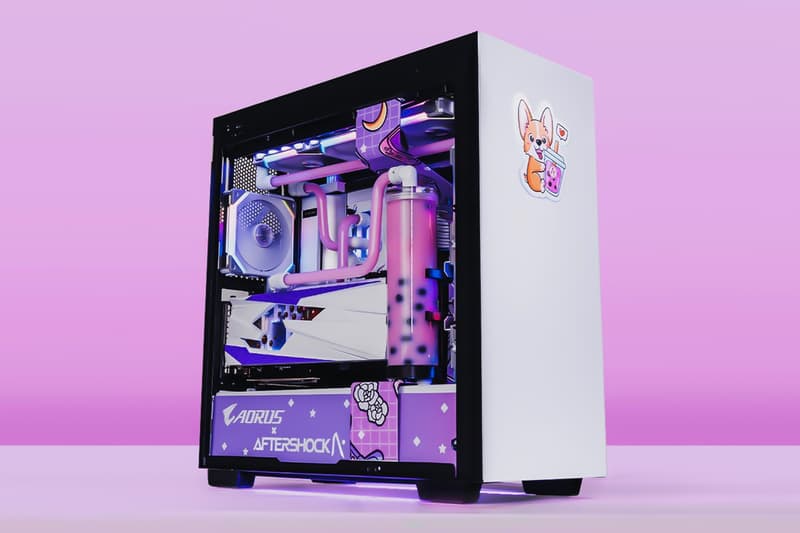 2 of 5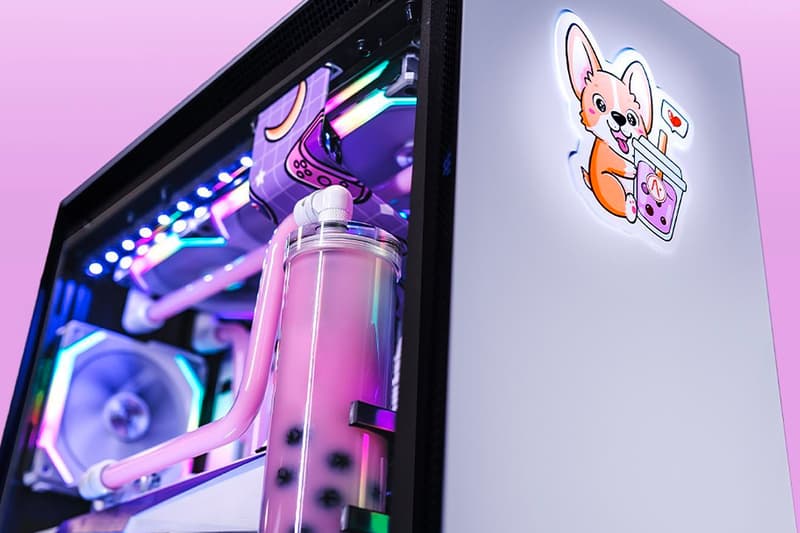 3 of 5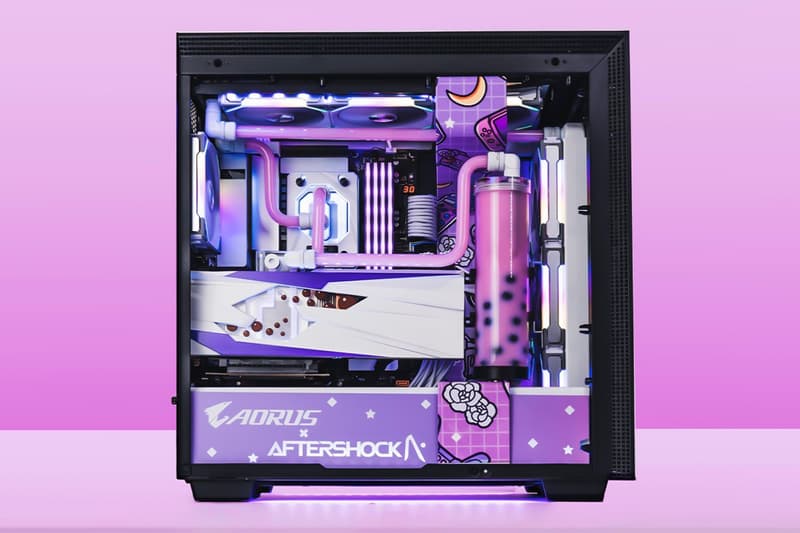 4 of 5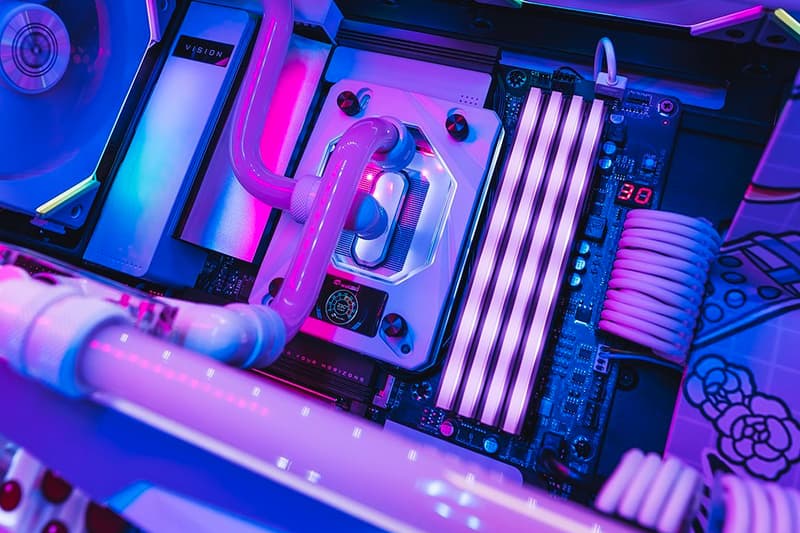 5 of 5
Looking to challenge the world of aesthetic computing, Singaporean custom PC specialist, Aftershock PC, has teamed up with server solution name, GIGABYTE USA, to create the "world's first bubble tea" gaming PC.
The commissioned exotic builds on the user's love of bubble with a fully customized interior marked by a milky taro bubble tea-like coolant and replica bobas. The unique cooling setup sees the faux bobas swirl around in the reservoir like they would at the bottom of a traditional cup. Finishing up the look is a glow-in-the-dark corgi drinking bubble tea motif to celebrate the owner's beloved pet. Aside from its striking look, the custom pc is loaded with powerful components, courtesy of AORUS ANZ.
Take a look at Aftershock PC's "world's first bubble tea" gaming PC above and catch a list of the powerful components below.
CPU: AMD Ryzen 9 5950X
Motherboard: GIGABYTE B550 Vision DP
GPU: GeForce RTX 3080 GAMING OC WATERFORCE
Chassis: Aftershock Hypergate XL
Cooling: 7x LIANLI UNI fans
PSU: AORUS P850W 80+ GOLD Modular
MISC: Byski White Fittings, Byski AMD CPU Waterblock, EX-XTOP D5 Pump, EK-RES
View this post on Instagram
View this post on Instagram