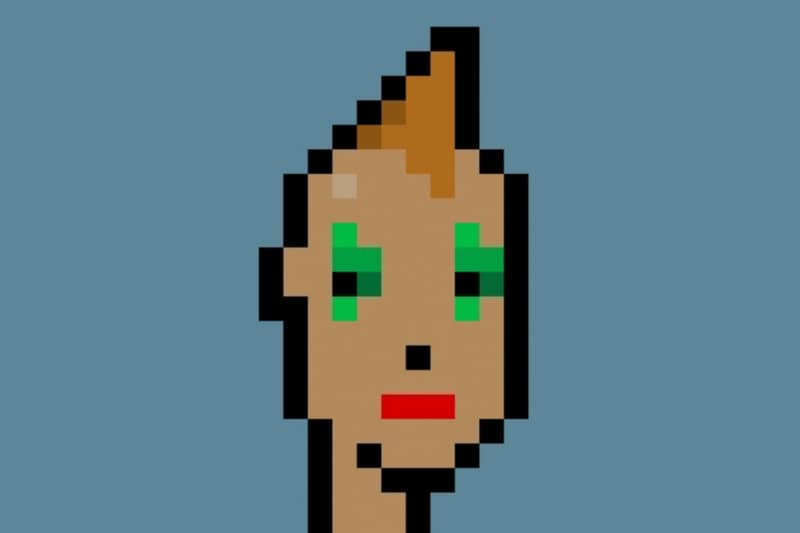 Visa Hails Its $150,000 USD Cryptopunk Acquisition as a 'New Chapter for Digital Commerce'
A major step forward for the growing NFT market.
---
Visa's head of crypto, Cuy Sheffield recently spoke to ARTnews and discussed the financial service's recent acquisition of CryptoPunk "7610."
In the interview published on Tuesday, Sheffield explained that CyptoPunks are part of a growing market focused on blockchain assets, and said the purchase represents a "new chapter for digital commerce."
"Our excitement about this project is less about any individual Punk, and more about the CryptoPunk collection as a whole and what it represents — the beginnings of a new chapter for digital commerce," Sheffield told ARTnews. "This is just the beginning. We're eager to continue building our NFT collection and to support the diverse group of artists and creators working in this space."
The financial services firm paid 49.5 ETH (roughly $150,000 USD) for a female punk with a blonde mohawk, red lipstick and green eyeshadow on August 19. The NFT is one of the many original avatars that were offered for free back in 2017 to anyone with an Ethereum wallet.
CryptoPunks have recently achieved broader success, particularly through public auctions led by Christie's and Sotheby's. CoinDesk reported that hours after Visa's acquisition of "7610," nearly 300 CryptoPunks were purchased.
According to Sheffield, in order for the NFT market to become mainstream, banks are needed to help regulate the process. "NFTs should be as easy to purchase as traditional e-commerce experiences where consumers can leverage their existing Visa cards at the checkout instead of having to purchase a cryptocurrency first to buy their NFT," he told ARTnews.
In other NFT news, it has been revealed that the Fame Lady Squad NFT project was not founded by women at all.