Shang-Chi's Ten Rings Might Be More Powerful Than Thor's Mjölnir
As revealed in the upcoming Marvel film's recent teaser.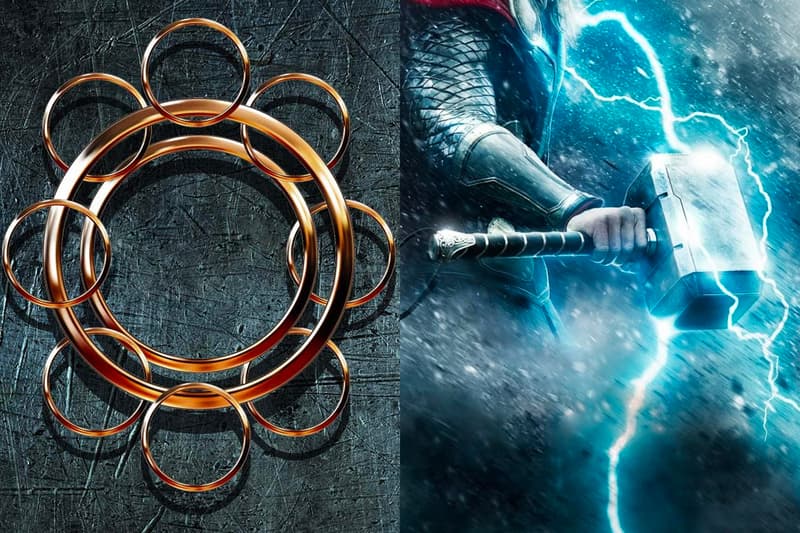 A recent Shang-Chi teaser has hinted that the Ten Rings might be even more powerful than Thor's hammer, Mjölnir.
Jiang Nan (Michelle Yeoh), Shang-Chi's (Simu Liu) aunt, can be seen explaining that the Ten Rings are "stronger than anything in your universe" as clips of Tony Stark's Iron Man suit, Thor's Mjölnir and even the Hulk play over.
Meanwhile, a brand new trailer for the upcoming Marvel film teased a collaborative track with DJ Snake, Rick Ross and Rich Brian entitled "Run It." The visual features the decade-long friendship between Katy (Awkwafina) and Shang-Chi as she finds out about his past and family ties. It also previews Shang-Chi's return to the Ten Rings organizations and seeing his father, Wenwu (Tony Leung) — who replaced the original character of Fu Manchu due to its racist stereotypes — and his aunt, Jiang Nan.
Watch the teaser above. Shang-Chi and the Legend of the Ten Rings hits theaters September 3.
If you aren't convinced yet, here are five reasons why you should watch Shang-Chi.