Paris Saint-Germain Sells Honey Grown in the Parc Des Princes
10 beehives were installed in its home stadium last summer.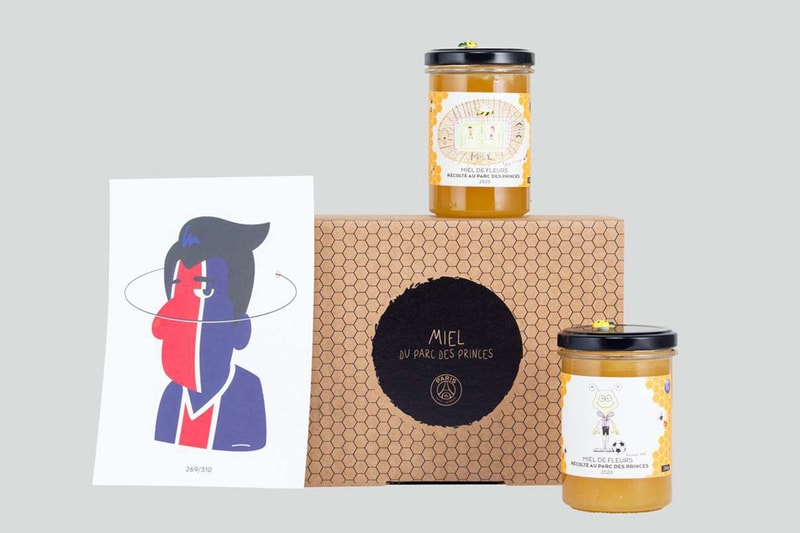 Following its record high jersey sales, the Paris Saint-Germain football club has announced that it is selling honey grown directly from the Parc des Princes.
As part of its environmental improvement project, the club installed 10 beehives at its home stadium back in March 2020. According to a video released by PSG, its honey production has two virtues. The first being environmental protection, to safeguard the bees, and the other social aid, with 100 percent of sales proceeds going to underprivileged families. The honey from the beehives in the Parc Des Princes is raw and free from any pesticides, and graphics on the front of the jars were designed by two students at PSG's Red & Blue Schools.
Honey harvested by PSG will be sold at the PSG Megastore on the Champs-Élysées. Each box is priced at €39.99 EUR (approximately $47 USD) and comes with a PSG graphic poster and two 250 gram honey jars.
L'heure de la récolte pour le miel saison 20/21, issu des ruches installées au Parc des Princes ! 🍯

Le miel récolté l'année dernière est toujours disponible dans les Boutiques Paris Saint-Germain (Mégastore et Champs-Élysées) 🤩 https://t.co/O07dVr9SHX pic.twitter.com/XIIaFUJiJ7

— Paris Saint-Germain (@PSG_inside) August 19, 2021
In other food and beverage news, Dustin Poirier brings the pain with his latest "KO Edition" Louisiana-style hot sauce.