Kanye's YZY SND Debuts ABSTRACT MINDSTATE Comeback Album 'Dreams Still Inspire'
Fans have said the album was inspired by early Kanye West sounds.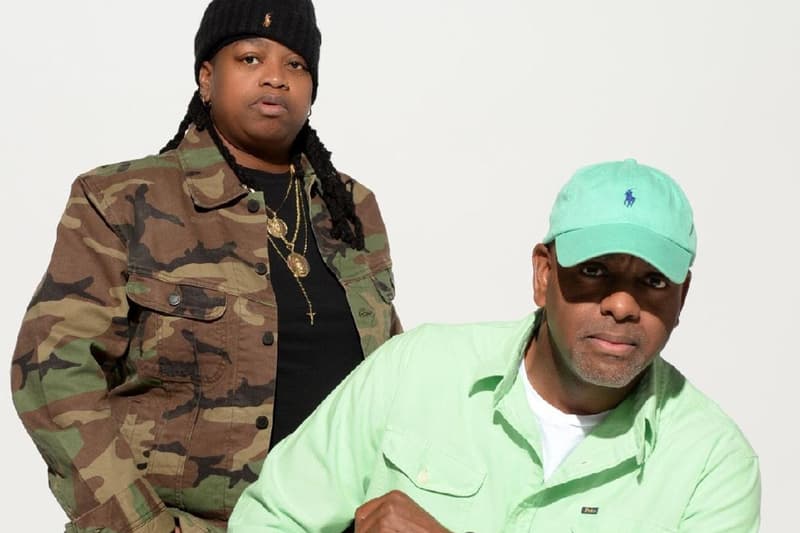 Kanye West's music project YZY SND has premiered its first release from Chicago rap duo ABSTRACT MINDSTATE. Thirteen years after the group broke up, MCs E.P Da Hellcat and Olskool Ice-Gre have returned with the comeback album Dreams Still Inspire.
West produced every track on the LP, marking it as the first he's fully produced work that is not his own since Common's Be in 2005, and arrives with a diverse lineup of features from West himself, alongside Jonquia Rose, Luka Sabbat, Tony Williams and Deon Cole.
Mindstate formed in the late 1990s and collaborated with West on beats for its debut LP We Paid Let Us In! in 2001 but never released a sophomore album after facing obstacles in the industry. Meanwhile, some fans have observed that it sounds like West was inspired by MINDSTATE on the flow of his own first-ever studio album, 2004's The College Dropout.
West, who has remained a fan throughout the years, began working with the duo on the album back in 2018 and over the course of three years, recorded 25 singles that was parsed down to a 14-song tracklist.
The release is accompanied by a music video directed by Neesin for the third track off of the album, "A Wise Tale," seeing cartoons of E.P. and Olskool Ice-Gre materialize in front of young couples to deliver relationship advice. It also happens to coincide with the purported drop date of West's DONDA, for which he held a second listening party at the Mercedes-Benz Stadium in Atlanta last night.
ABSTRACT MINDSTATE's Dreams Still Inspire is out today from YZY SND on all streaming platforms.
In other music news, Vince Staples dropped the Pokémon-Inspired single "Got 'Em."