Marble Slab Creamery Goes Hot and Cold With New Hot Cheetos Ice Cream
Plus a Cheetos Flamin' Hot Shake.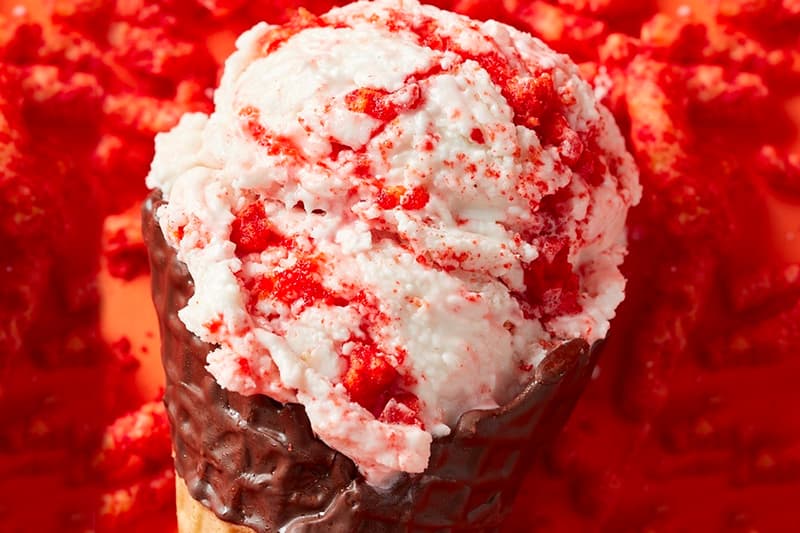 Known for churning out unique ice cream creations, Marble Slab Creamery will be closing out the summer with its new Hot Cheetos ice cream.
The Georgia-based creamery linked up with Frito-Lay to whip up a cold treat combination of hot and sweet. Starting off with a base of Marble Slab's sweet ice cream, bits of Hot Cheetos are smashed and mixed together to create a cold and spicy sensation that sends your tastebuds into a whirl of confusion. The blend is scooped up on top of a chocolate-dipped waffle cone for that extra kick of sweetness.
If you're not in the mood to get messy, a Cheetos Flamin' Hot Shake will also be up on the new menu. Using the same Flamin' Hot Ice Cream, milk is blended in for a smooth creamy texture then capped with Flamin' Hot Cheeto crumbs over whipped cream for that spicy crunch texture.
Try out both the Flamin' Hot Ice Cream and Flamin' Hot Shake for $5.99 USD and $6.99 respectively at participating Marble Slab Creamery branches nationwide starting September 30.
View this post on Instagram
Elsewhere in food, Netflix cooked up the new Baking Impossible and School of Chocolate series.