How Video Games Became Fashion's New Runway
Brands are increasingly releasing entire collections in the virtual sphere — and their partnerships are becoming ever more lucrative.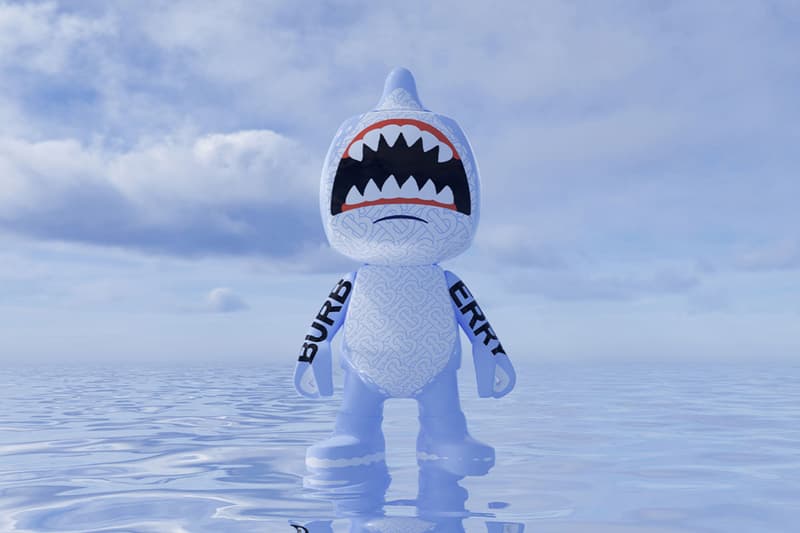 Over the course of the last year and in response to the pandemic, several major fashion houses have largely shifted their marketing efforts into the digital sphere, and with that pivot came fashion's steady creep forwards into the gaming world.
After years of modest collaborations that have yielded real-life trophy cases, esports apparel capsules and namesake gaming characters receiving their own fashion campaigns, fashion labels have since transcended the physical boundaries of those partnerships and entered the virtual worlds in a plethora of groundbreaking ways, expanding the possibilities of what a crossover between fashion and gaming can look like.
Most recently, Burberry has debuted a range of in-game accessories for the online game Blankos Block Party, which are being released as a series of NFTs on August 11. In its use of digital ownership, it represents a new frontier for the intersection of gaming and fashion — and one that seems likely to be highly profitable for brands that can take advantage of it.
Fashion's movement into gaming is bridging the gap between the two industries in a mutually beneficial manner
"With video game play increasing upwards of 75 percent as of March in 2020, it's no wonder that fashion is now interested in the future — or present — of gaming," Dr. Kristopher Alexander, esports production and games user research expert at Ryerson University, told HYPEBEAST. "The population of humans who have the most time to play video games (ages 18 to 35), and spend the most money on video games (ages 36 to 39), are all excitedly clinging on to this ever growing medium of video games."
Gaming represents an entirely new revenue channel for brands, and although in-game fashion collaborations existed prior to COVID lockdowns, the pandemic certainly catapulted labels into the esports realm. Gucci, for example, has partnered with Animal Crossing, Roblox, Pokémon Go, The Sims, Genies, Tennis Clash and League of Legends all within the last year, crafting virtual iterations of its runway ensembles and legacy motifs to coincide with each aforementioned domain.
Similarly, Marc Jacobs, Tommy Hilfiger, Valentino and shopping platform Klarna have virtually revamped a multitude of high-fashion outfits to meet the standard of Animal Crossing's avatars. Burberry has also previously created skins for Tencent's Honor of Kings characters, Louis Vuitton has launched a League of Legends capsule collection in partnership with Riot Games and Ralph Lauren remastered its clothing for Snapchat's Bitmojis.
Some brands even went as far as to create their own gaming worlds — Balenciaga chose to show its Fall 2021 collection inside an interactive video game, titled Afterworld: The Age of Tomorrow, while Burberry introduced its own range of website games, including its homegrown racing game B Surf last summer. In the mobile gaming space, Off-White recently released a stealthy game with New York street artist KATSU and Gucci added a slew of classic arcade-style games to its app. Notably, GCDS hosted the first-ever digital fashion arcade to debut its Spring 2021 designs, which included a virtual reality runway, a front row featuring famous avatars and video games that could be played once the presentation concluded.
"I got so excited about the idea to produce my own CGI cartoon," said GCDS creative director Giuliano Calza of the fashion arcade. "I think this was a fresh breath on the idea of how to realize something new for a fashion show."
While the brand's gaming integration proved to be a pleasantly innovative substitution for a typical fashion show in a locked-down world, Calza disclosed plans to take GCDS even further into the space.
"I'm already working on a proper video game with a giant in the gaming industry," he confirmed.
In another gaming move, Los Angeles-based streetwear label Born x Raised created digital apparel for Grand Theft Auto Online as part of the game's latest update, Los Santos Tuners. Looking at the brand's Instagram page, it is evident that Born x Raised references the same sector of Southern California culture as the popular game.
"The original connection point was completely organic," said Chris Printup a.k.a. Spanto, founder of Born X Raised. "People would always comment on my lookbook photos, 'GTA loading screen,' 'GTA loading screen.'"
In this case, the collaboration represents a cultural touchstone, more than it does a profitable expansion.
"Fashion is becoming much more integrated in all these games because obviously the goal with fashion is to make money, right?" Spanto asked. "It's profitable, but I didn't start Born x Raised to make money. I chose streetwear as a medium or a canvas for me to express myself."
Spanto points to a critical component of a brand's decision-making process in merging into new channels like gaming, which is ensuring that, in doing so, the collaboration aligns with the brand's overarching vision in order to maintain longevity in the industry.
Fashion's movement into gaming is bridging the gap between the two industries in a mutually beneficial manner — on the one hand, brands can expand their reach to new audiences and remain on the cutting edge with pre-existing consumers, while esports companies can acquire cultural authority through profitable brand associations. And that symbiotic relationship is only growing stronger.
While the possibilities for fashion and gaming collaborations continue to expand,  the two cultural genres will likely become more integrated over time. "I think that both as a place for advertising or for selling, games are going to be the future," Calza said. "Look at NFTs and how they have shaken up the art world — not only have we created value but we are translating it into a new currency. I think this is just what fashion is about, to picture a world and create value by commercializing a vision into a final product, so — why not as a game?"