Chris Paul and Kawhi Leonard To Become Unrestricted Free Agents
Both players have reportedly declined their multi-million USD player options.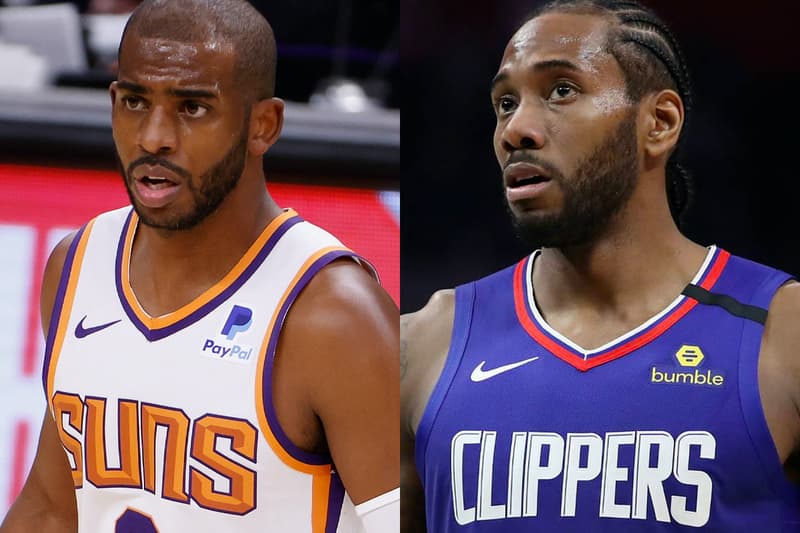 Chris Paul and Kawhi Leonard have officially declined each of their player options, both now set to become unrestricted free agents. Both NBA All-Stars have rejected very lucrative options, with CP3 forgoing $44.2 million USD and Leonard declining his $36 million USD.
Reports have indicated that Phoenix Suns' star point guard is seeking a long-term deal with the team around the $100 million USD mark. Given Paul's previous season with the Suns and his vital role in the NBA finals, CP3 is hoping to continue his career and potentially bring home the championship with Phoenix. In his 16th season in the NBA, Paul averaged 16.4 points, 8.9 assists and 4.5 rebounds per game.
Leonard has also reportedly declined the player option with the Los Angeles Clippers even after tearing his ACL. As an unrestricted free agent, Leonard has the option to either re-sign with the Clippers, which is a largely speculated deal, or look at his other options. Other teams such as the Miami Heat, New York Knicks and Dallas Mavericks have shown great interest in The Klaw. By opting out of the deal, Leonard is likely seeking a salary increase for next season, projected to be closer to the $40 million USD range. If he decides to stick with the Clippers, it would take his potential four-year contract to $176 million USD.
Though players often decline options to seek better deals with their current teams, it is still unsure whether or not Paul or Leonard are looking for other options elsewhere. It remains to be seen whether the two All-Stars will re-sign or end up in free agency.
In other sports news, Jalen Green recently made history as the NBA's highest-drafted Asian-American player of all time.