Bon Iver Announces 10th Anniversary Album Reissue: 'Bon Iver, Bon Iver'
Along with two celebratory live shows this fall.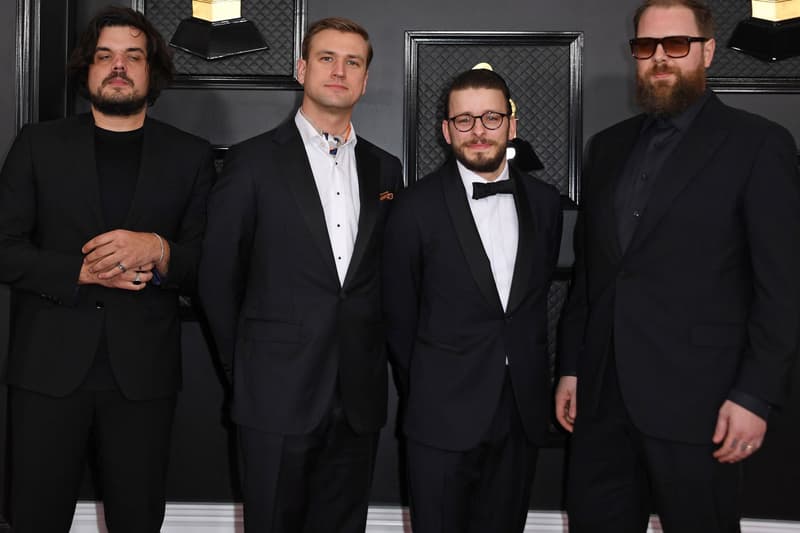 Bon Iver have unveiled plans to release a 10th anniversary edition of their Grammy-winning sophomore album Bon Iver.
The updated record, titled Bon Iver, Bon Iver (10th Anniversary Edition), will feature five songs from the group's AIR Studios session, in which Justin Vernon and Sean Carey performed together with vocals and on piano. The AIR Studios rendition of "Baby" will be immediately available for those who preorder the album. The remaining four tracks include "Hinnom, TX," Wash.," "I Can't Make You Love Me" and "Beth/Rest."
Additionally, Bon Iver will play two live shows at the newly-opened YouTube Theater in Inglewood, California to celebrate the 10th anniversary of the 2011 record. The performances will take place on Friday, October 22, and Saturday, October 23.
Marking the band's first live performances since the COVID-19 pandemic began, the shows will employ the same stage design used during Bon Iver's 2012 tour for the album as well as L-ISA Hyperreal Sound technology from L-Acoustics, which the band has utilized since 2018.
Tickets will be available for purchase beginning Friday, August 20, at 1 p.m. EDT on Bon Iver's website.
Following the release of his last album, i, i, in 2019, Vernon linked with Taylor Swift and National's Aaron Dessner for tracks on Swift's two most recent records, folklore and evermore. Vernon and Dessner — under the collaborative moniker Big Red Machine — have also announced their second album, titled How Long Do You Think It's Gonna Last?, slated for release on August 27.
Elsewhere, Drake has named Rick Ross the "greatest rapper alive."