Skittles Celebrates Blue Origin Flight Cameo With Limited-Edition Zero-Gravity Packs
In "Zero-Gravity" aluminum packaging.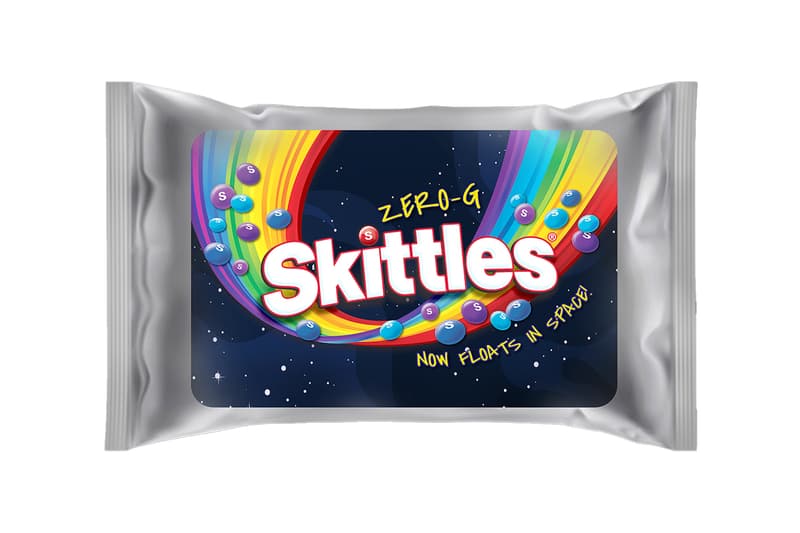 Mars Wrigley has just announced a new limited-edition Skittles candy pack. Catching the recent space travel craze, these skittles have been engineered for flight with Zero-Gravity aluminum packaging, and out-of-this-world colors like blue and purple — flavored in Pineapple Passionfruit, Raspberry and Berry Punch.
"SKITTLES is always looking for ways to surprise fans, both earthlings and extraterrestrials, with shocking innovation," said Fernando Rodrigues, Mars Wrigley Senior Brand Manager for SKITTLES. "We're thrilled to bring better moments to fans by marking SKITTLES' first trip to space with limited edition packs and look forward to pushing the boundaries of confectionery space exploration."
Birthed when the world saw Jeff Bezos pass a skittle to Oliver Daemon during his recent zero-G experience, those interested in learning how to get their hands on these Skittles can head over to Skittles Twitter page to learn more. Skittles will also be making a donation to the Smithsonian's National Air and Space Museum in support of inspiring the next generation of innovators and explorers.
Proof that Skittles made it to space! https://t.co/uwN1l21UJJ pic.twitter.com/8AjJFEcgPF

— SKITTLES (@Skittles) July 20, 2021
In other snack news, Krispy Kreme places a fun twist to carnival treats with its new summer release.