Lil Uzi Vert Says He's Buying a Planet Larger Than Jupiter
Potentially making him the first human to legally own a planet.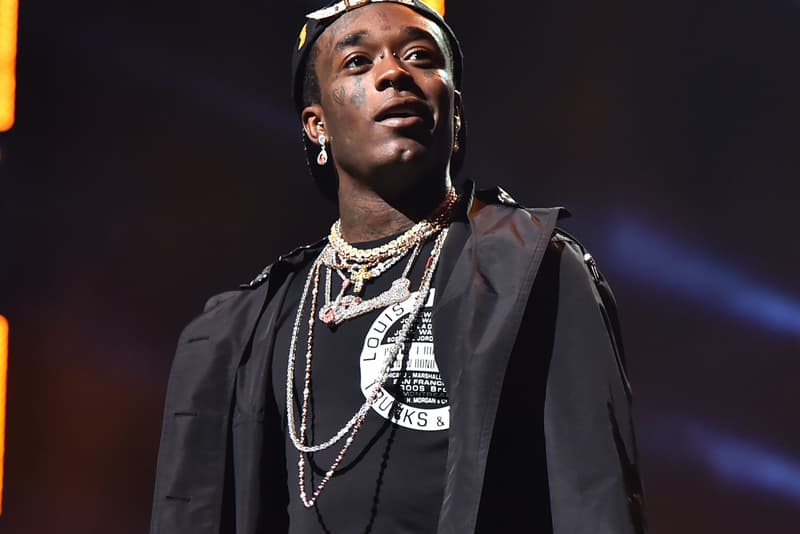 Continuing to live up to his reputation of extravagant spontaneity, Lil Uzi Vert says that he's in the process of purchasing a planet.
The news broke on Wednesday night on behalf of the rapper's close friend Grimes. "Apparently @LILUZIVERT owns this planet – just a heads up," Grimes wrote on Twitter, responding to a photo of a planet called WASP-127b. Discovered by NASA in 2016, the exoplanet is 1.4 times the size of Jupiter.
Apparently @LILUZIVERT owns this planet – just a heads up https://t.co/rcyQ2ts7Hj

— Grimes (@Grimezsz) July 22, 2021
Grimes also happens to be the girlfriend of space entrepreneur Elon Musk, a seemingly advantageous connection for Vert when it comes to the business of planetary acquisition.
"I tried 2 surprise everyone," Vert replied to her. "Still working on it." The rapper also hashtagged Musk's neuro-technology company Neuralink, which has been working on developing brain chip implants that connect humans to computers. Back in February, the two artists planned to have the experimental chip implantation surgery together over the course of another hectic Twitter thread.
Grimes returned with the update that documentation for Vert to legally claim "almost complete," and while there's no proof of the transaction as of yet, that he would be the "first human to legally own a planet."
In any case, it appears that money is no object to the rapper, considering that he momentarily had a diamond valued at $24 million USD inserted in the middle of his forehead.
In other music news, BTS will perform three songs in the band's first-ever TV special.