A Look Back at Kim Jones' Boundary-Breaking Collabs
How the designer blurred the line between streetwear and luxury fashion.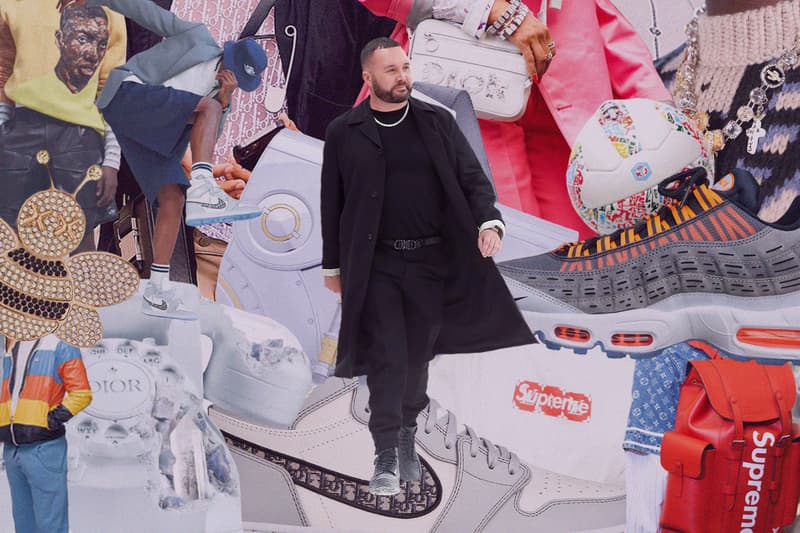 The summer of 2021 has been a busy season for Dior Men's artistic director. Kim Jones has recently unveiled a slew of collaborations with big names from sacai to Travis Scott, further showcasing his ability to collide worlds together under the fashion realm.
Throughout his fifteen-plus years in the industry, Jones has cemented his longtime adoration and encyclopedic knowledge of hyper-luxe streetwear that combines heritage elegance with athletic shapes and tech fabrics. With more and more prolific collections under his belt, HYPEBEAST is taking a look back at how Kim Jones has modernized the definition of men's couture while helping traditional luxury brands stay relevant in the contemporary world.
Though his early link-ups with Umbro and Nike are among menswear's most highly prized grail items, arguably his most significant partnership came during his tenure at Louis Vuitton when, for Fall/Winter 2017, he organized the unprecedented matchup between LV and Supreme. The move sent shockwaves across the industry: for some, it indicated the death of streetwear and the moment that Supreme reached saturation point. Others, though, viewed it as a reframing of traditional luxury, and an end to the idea of "high vs. low" in menswear. With this particular collaboration, Jones took a risk to show the world the common denominator between two unlikely categories and essentially pioneered the idea that luxury houses could cherry-pick from the world of streetwear.
Fast-forward to his current tenure at Dior Men — where Jones has sat as artistic director since 2018– the designer has consistently proven that streetwear and luxury fashion can go hand in hand. So far, Jones' legacy at Dior has exhibited the designer's natural understanding of how pop culture has influenced the trends of fashion. His collaborations with Daniel Arsham, Shawn Stussy, Air Jordans and Travis Scott all signify his ability to capitalize on buzz-worthy influences while also striking the right balance of integrating heritage house codes and references to the archives to modernize the house to the present moment.
His collaborations are beyond just combining two logos together: rather, Jones has a unique way of taking the best of two brands to form a completely new and resonating identity for consumers. When he brought KAWS in to rework the house's Dior bee motif, it became a contemporary trademark and a canny update of a symbol that had become widely associated with Hedi Slimane's tenure at Dior. In hiring the Tokyo-based AMBUSH designer Yoon Ahn to head up Dior Men's Accessories, Jones propelled the brand into a new age of relevancy by recontextualizing menswear offerings.
By working with some of the most highly regarded creative minds in the world, Kim Jones is astutely aware of his customers' desire to shift from the traditional ideals of fashion consumption. The co-branding aspect not only gets fashion fans excited, but it sets a new standard that permits streetwear to exist on the same plane as luxury houses. While streetwear taps into youth-like rebellion and emerging subcultures, the latter brings with it a global reach and historical legacy. And by combining both motifs, Kim Jones has created a model of luxury that he can fairly claim has never been done before.