Jose Cuervo Offers Biodegradable Agave-Based Straws for National Tequila Day
Decomposing 200 times faster than a plastic straw.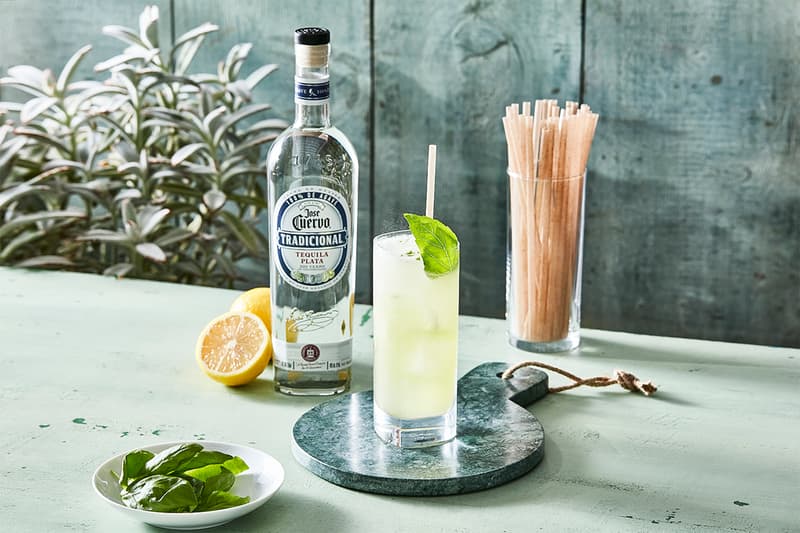 Jose Cuervo is celebrating National Tequila Day (July 24) in a sustainable way. The Father of Tequila, known for finding new ways to reuse, recycle and repurpose the agave plant, is now giving away packs of its agave-based straws for the annual event.
The biodegradable drinking straws were first launched in 2019 and are a more sustainable alternative to plastic straws, with Jose Cuervo's upcycled agave-based straws decomposing at a rate 200 times faster in normal landfill conditions. This alternative is just one of many ways the brand has been able to use agave and its bioproducts for creative solutions to real-world problems, previously creating agave surfboards from cooked agave and creating biofuel by harnessing the agave byproduct.
Jose Cuervo also teamed up with celebrated mixologist Veronica Correa to "create classic tequila cocktail recipes that feature a sustainable upgrade," like making most of a fruit from its juices to the rind.
Those who can celebrate National Tequila Day can submit their names and addresses to the Cuervo Agave Straw website between July 23 to September 29, while the recipes are available on the Jose Cuervo website.
Elsewhere in food and beverage, Taco Bell is facing a food shortage problem.
Disclaimer: We discourage irresponsible and/or underage drinking. Drink responsibly and legally.