Doomsday Music Vault to Be Constructed in Arctic Island Near North Pole
The facility will be able to withstand disasters and nuclear attacks for at least 1,000 years.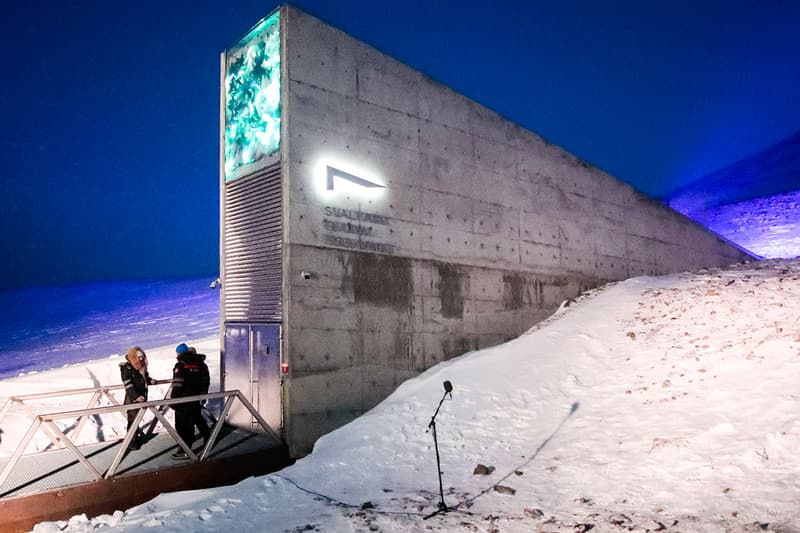 Oslo's Elire Management Group is planning a doomsday music vault located in the Svalbard archipelago, midway between Norway and the North Pole, with the facility aimed to store recordings for at least 1,000 years.
According to an extensive Billboard report, Elire's Global Music Vault is looking to use "future-proof digital storage" to house important music recordings, ranging from the work of the Beatles to Australian Indigenous music. The company is already speaking to several technology partners including Piql, another Norwegian-based firm who also runs the Arctic World Archive — a similar vault that houses copies of artifacts such as Vatican Library manuscripts and Rembrandt and Edvard Munch's paintings. Piql's migration-free storage medium is "built to withstand the kind of extreme electromagnetic pulses that could result from a nuclear explosion, which could permanently damage electronic equipment and play havoc with digital files," while Svalbard's low temperature and dry permafrost environment will "discourage" folks from visiting the area.
"We want to preserve the music that has shaped us as human beings and shaped our nations," Luke Jenkinson, managing director of the Global Music Vault and managing partner at Elire, said in a statement.
In order to select which recordings will be stored, Elire teamed up with the International Music Council to create a global committee. This group will then work with national music groups and choose the "most precious and loved" music recordings from several countries. "This is about safeguarding the future of music in having these archives of the past," International Music Councin president Alfons Karabuda explained. "It's not just putting something in a drawer somewhere and keeping it for a thousand years."
The public will also get the chance to vote on which recordings will be included, but specifics of the elections are still under wraps. The Global Music Vault's first deposits will be scheduled for Spring 2022 and focuses on the preservation of Indigenous music. Future deposits will involve modern recordings, however the companies involved will still need to seek clearance from rights holders.
Elire plans to charge companies and individuals who want to deposit material into the vault, as well as allow listeners to have access to the recordings. The revenues will be shared with the creators and, eventually, a visitor center near the vault will be built. "We don't want to be another record label, and we don't want to be another streaming service," Jenkinson added. "But we do want this music to be accessible and celebrated and give back to the communities that actually own it."
Elsewhere in music, Drake and Nicki Minaj could be working on a new collaboration.