Chips Ahoy! Launches Limited Edition Cookies Filled With Hershey's Fudge
The ultimate summer sundae complement.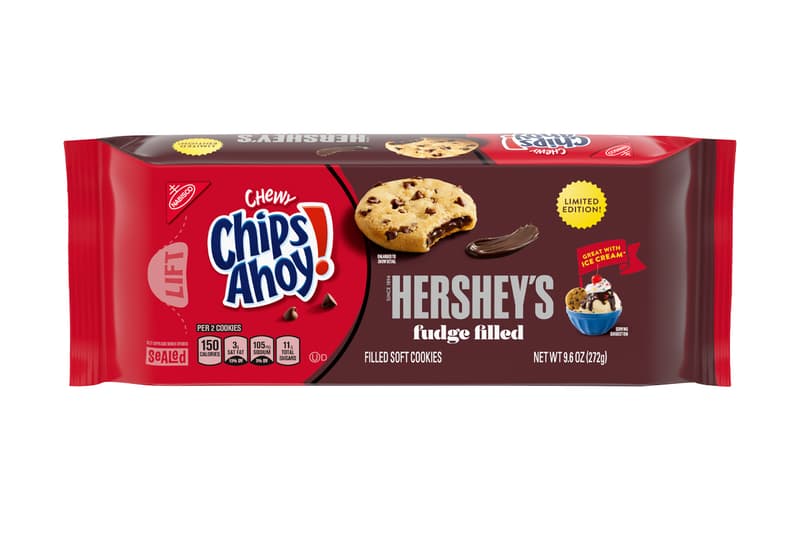 Chips Ahoy! is back with a new summer favorite, this time combining the chewiness of its cookies with Hershey's rich fudge-filled right to the center.
The new Chewy Chips Ahoy! combines the iconic taste of the cookie with the mouthwatering cocoa flavor of Hershey's to give fans the ultimate chocolate-y experience. Sabrina Seirant of Modelēz said in a statement, "At CHIPS AHOY!, we're all about helping fans find their happy place. With summer fun in full swing, there couldn't be a better time to introduce the new Chewy CHIPS AHOY! Fudge Filled Cookies inspired by HERSHEY'S to make the season a little sweeter and our taste buds a little happier with this new cookie."
Look out for the brand's upcoming cookies, bridging the two classic brands together. Chewy Chips Ahoy! featuring Hershey's fudge are set to launch nationwide sometime this summer.
In other F&B news, Burger King is bringing back its cheesy tots.