Ulysse Nardin Drops Freak X Marquetry With High-Contrast Silicon Dial
This $31,100 USD boutique exclusive mixes 21st Century material with ancient decorative technique.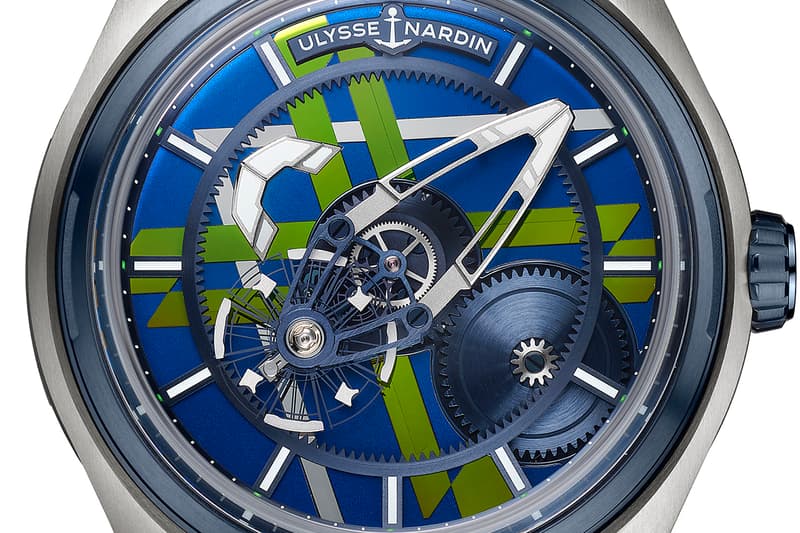 1 of 2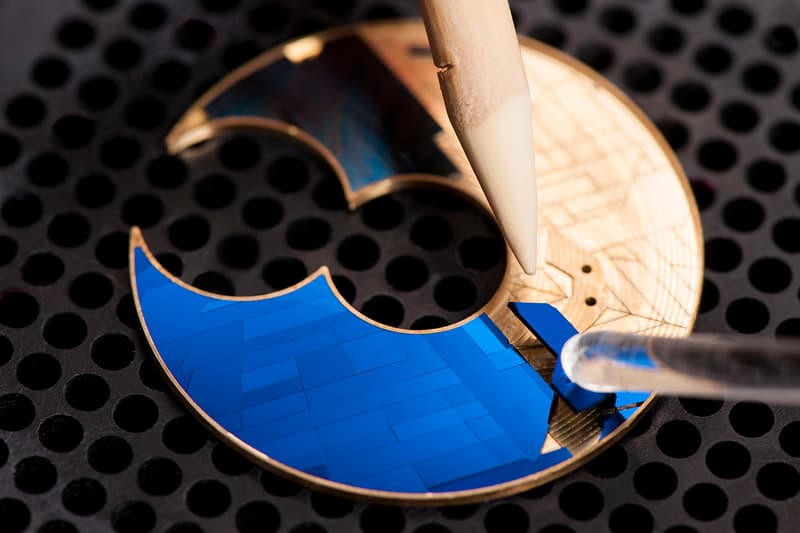 2 of 2
Ulysse Nardin is back with another Freak X Marquetry watch featuring a silicon marquetry dial, this time using a high-contrast arrangement of green "X" set into an otherwise blue dial.
A silicon dial is fitting for both the brand and this particularly model as the 2001 debut of the revolutionary Freak saw silicon movement components used for the first time, rather than traditional metallic alloys, representing a rare modern milestone in watchmaking. Actually, dial is the wrong word as the decorated plate is actually the underside of the movement.
It's more traditional to see wood, straw or even feathers used in marquetry decoration, so Ulysse Nardin's use of silicon requires more advanced tools with the slivers of silicon being cut with a plasma accelerator, rather than a scalpel. The segments must also interlock perfectly as any overlap would cause the silicon (which is fragile at these dimensions) to shatter.
Laboratory, rather than workshop, techniques were also used to create the different colors and both the matte and gloss finishes of the material.
The Freak X Marquetry uses a 43mm titanium case with elements including the bezel and crown given a blue PVD treatment and uses the brand's 3Hz automatic UN-230 movement, which offers a power reserve of 72 hours.