Prada Heads to the Beach With Joyful SS22 Menswear Collection
"When times are complicated, we are searching for simple, direct joys."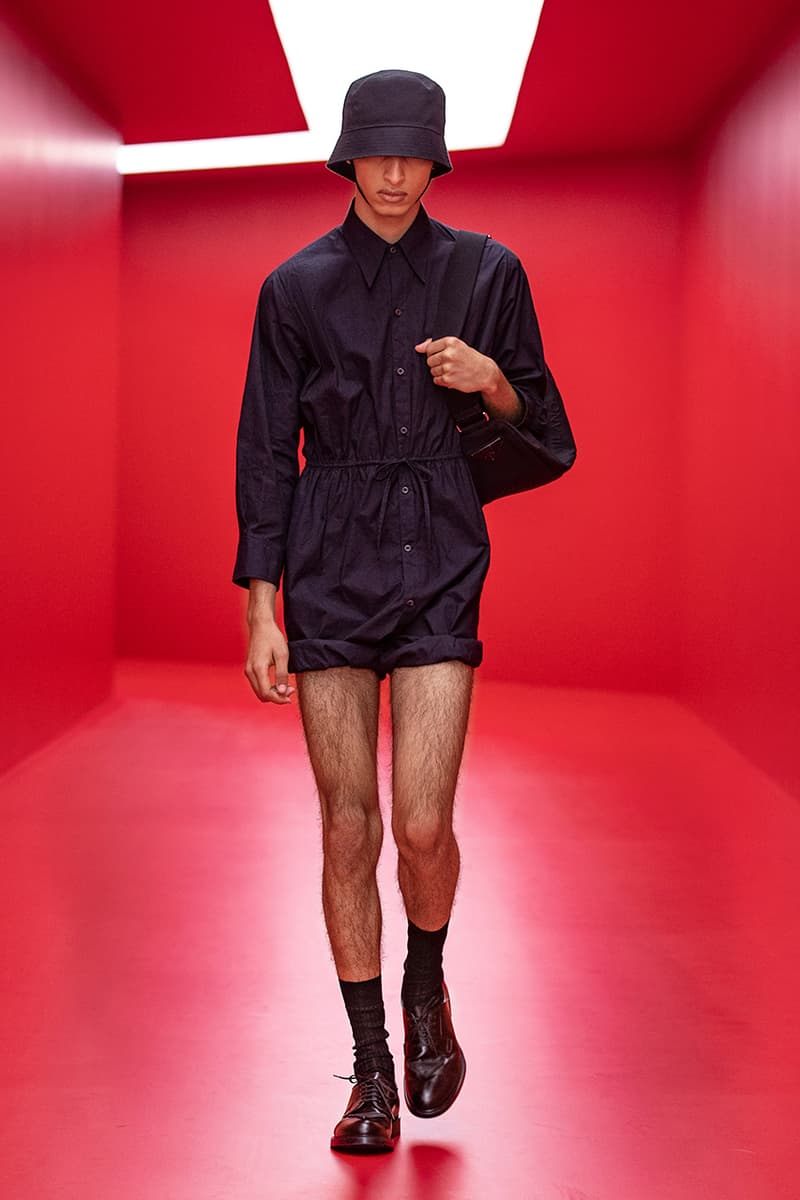 1 of 39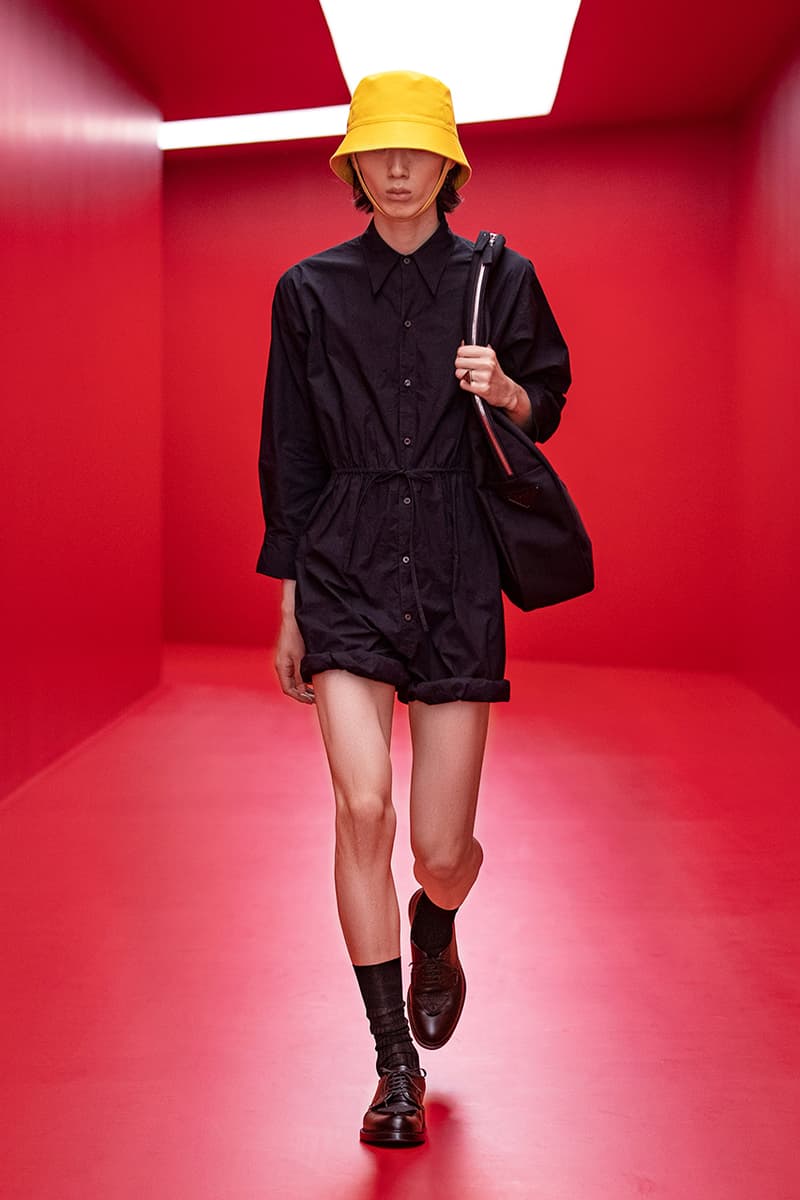 2 of 39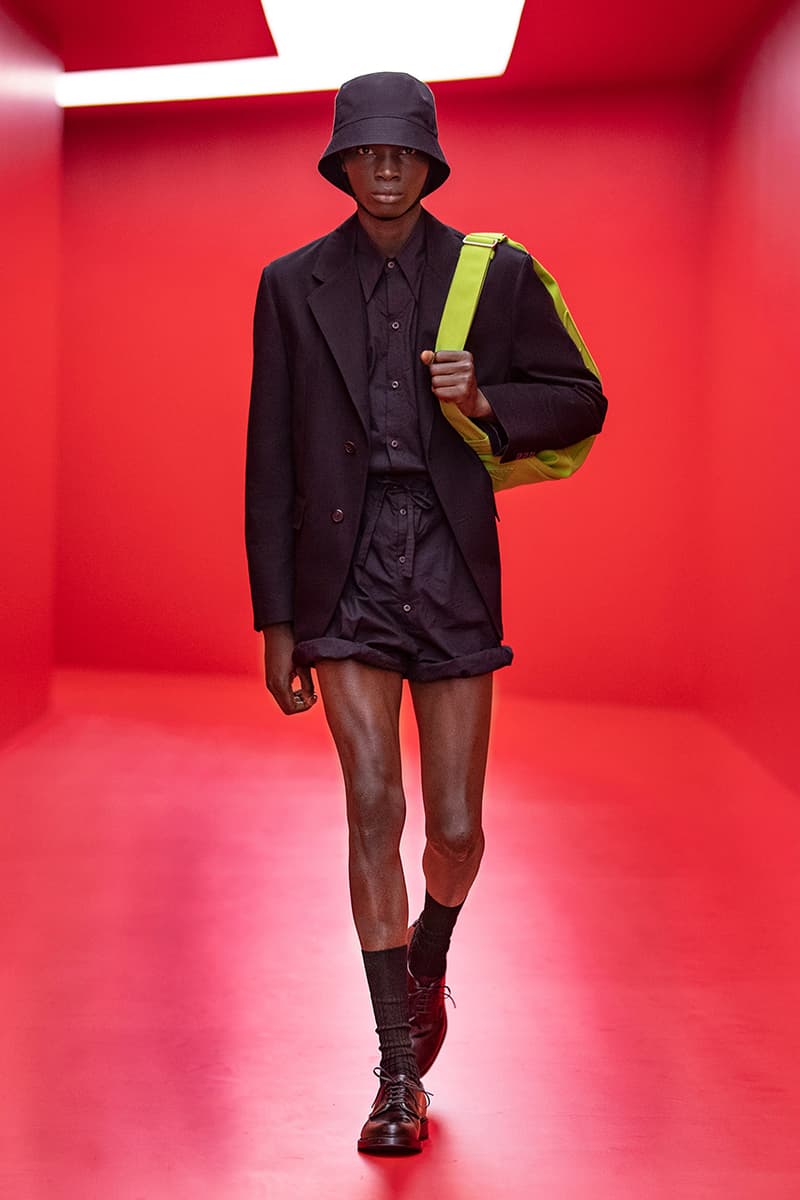 3 of 39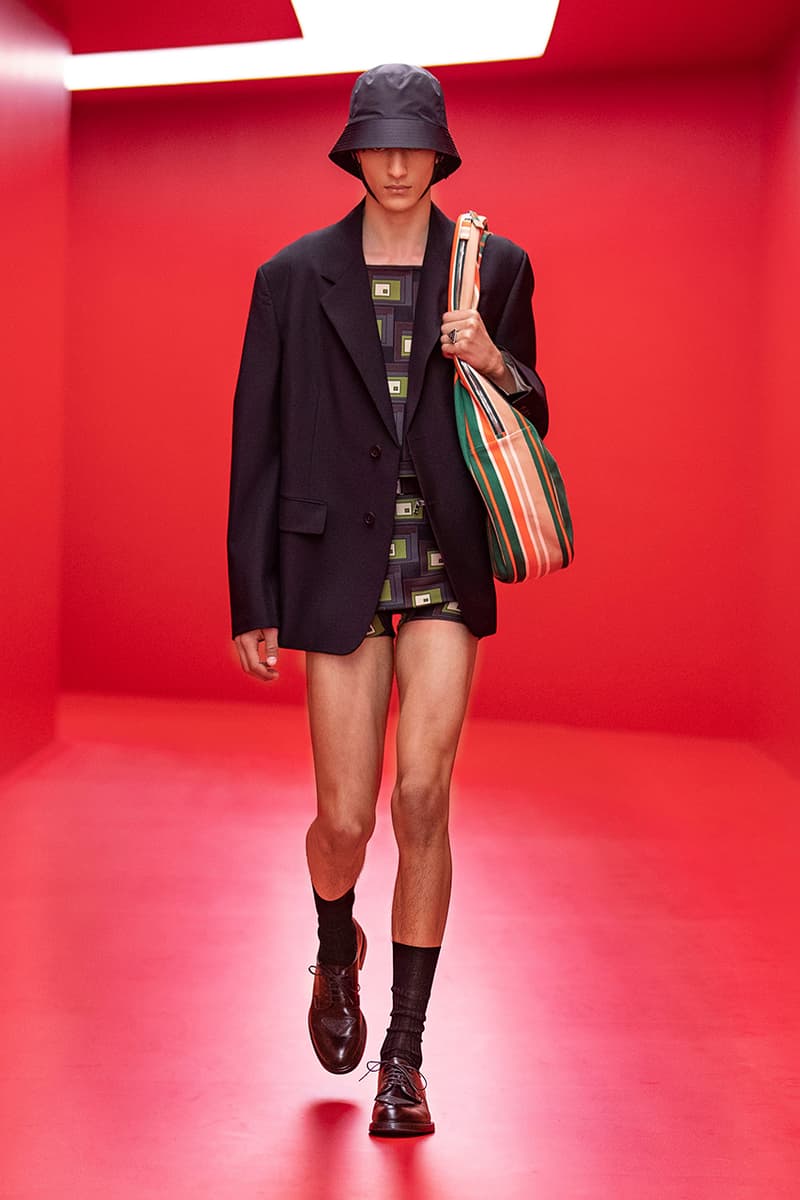 4 of 39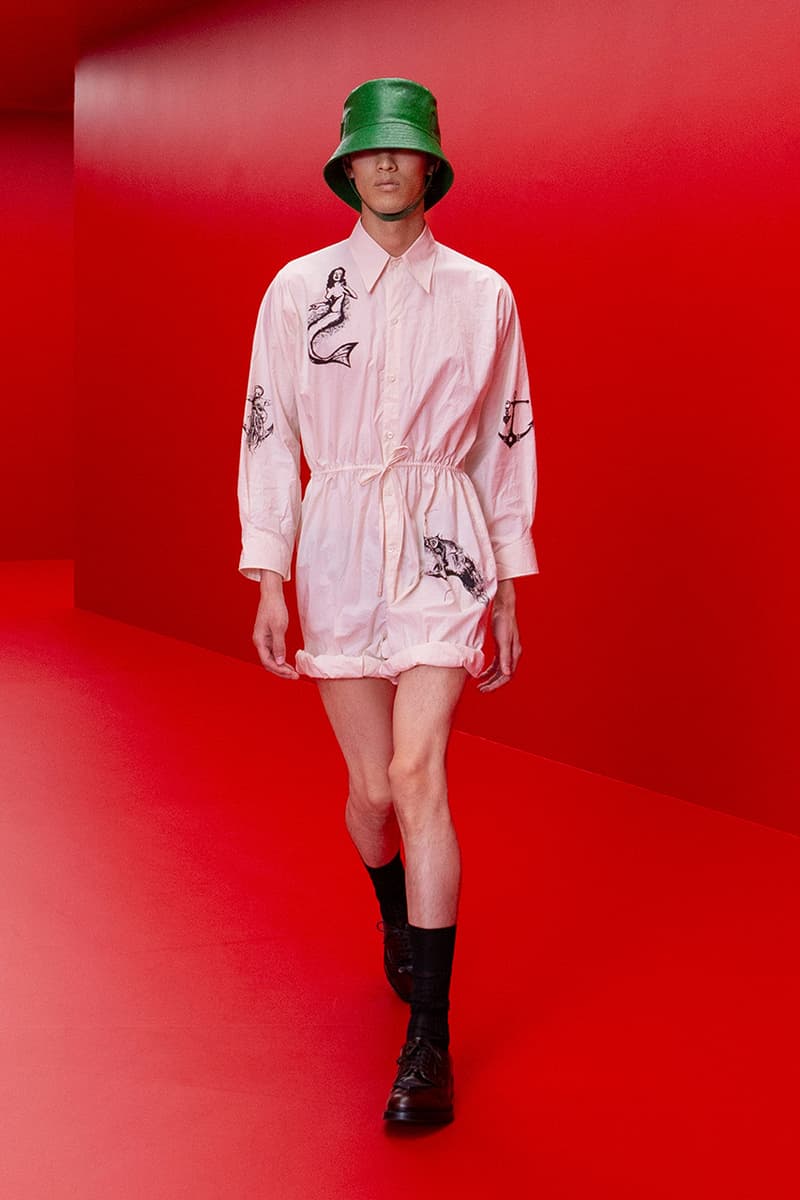 5 of 39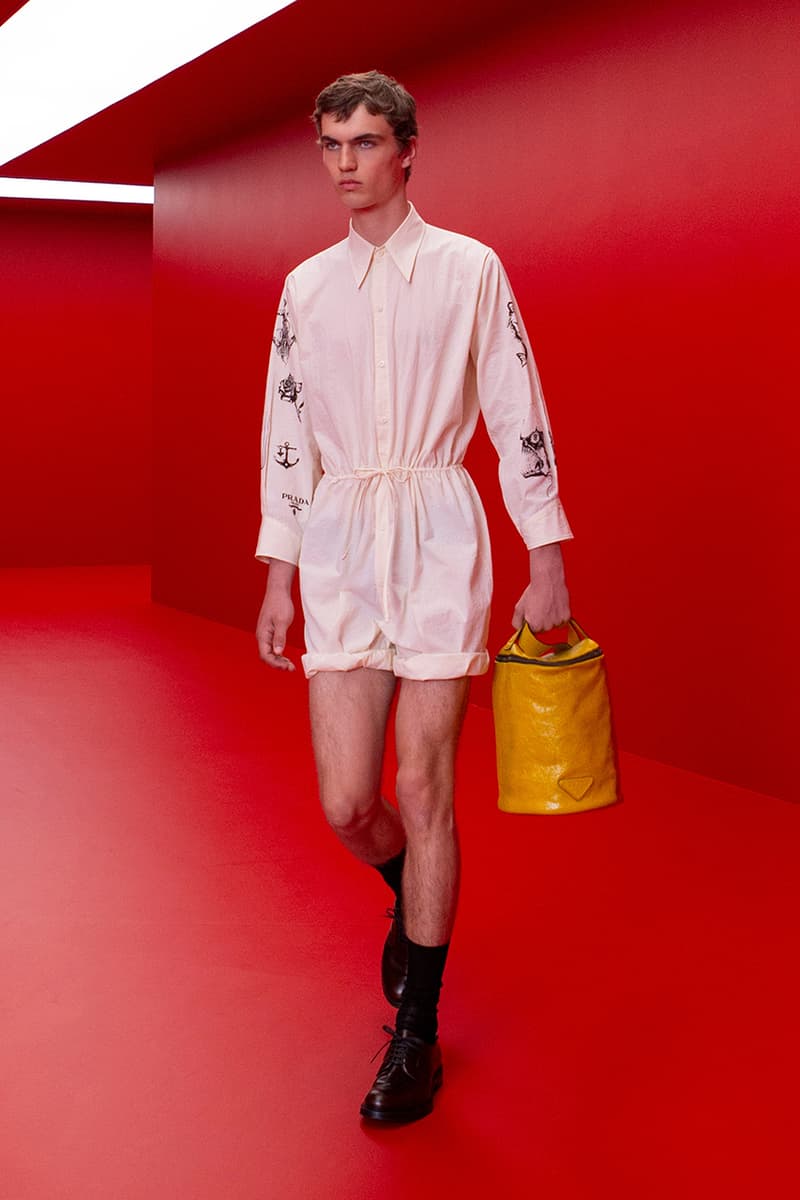 6 of 39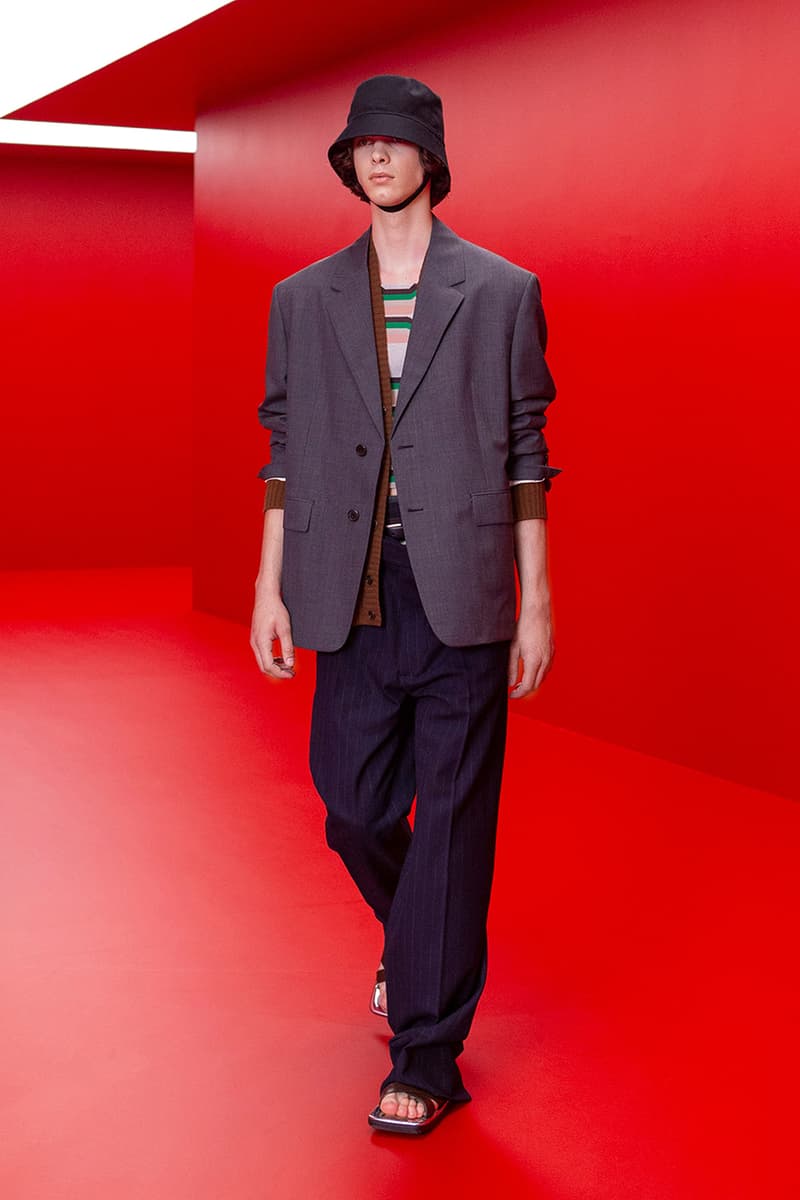 7 of 39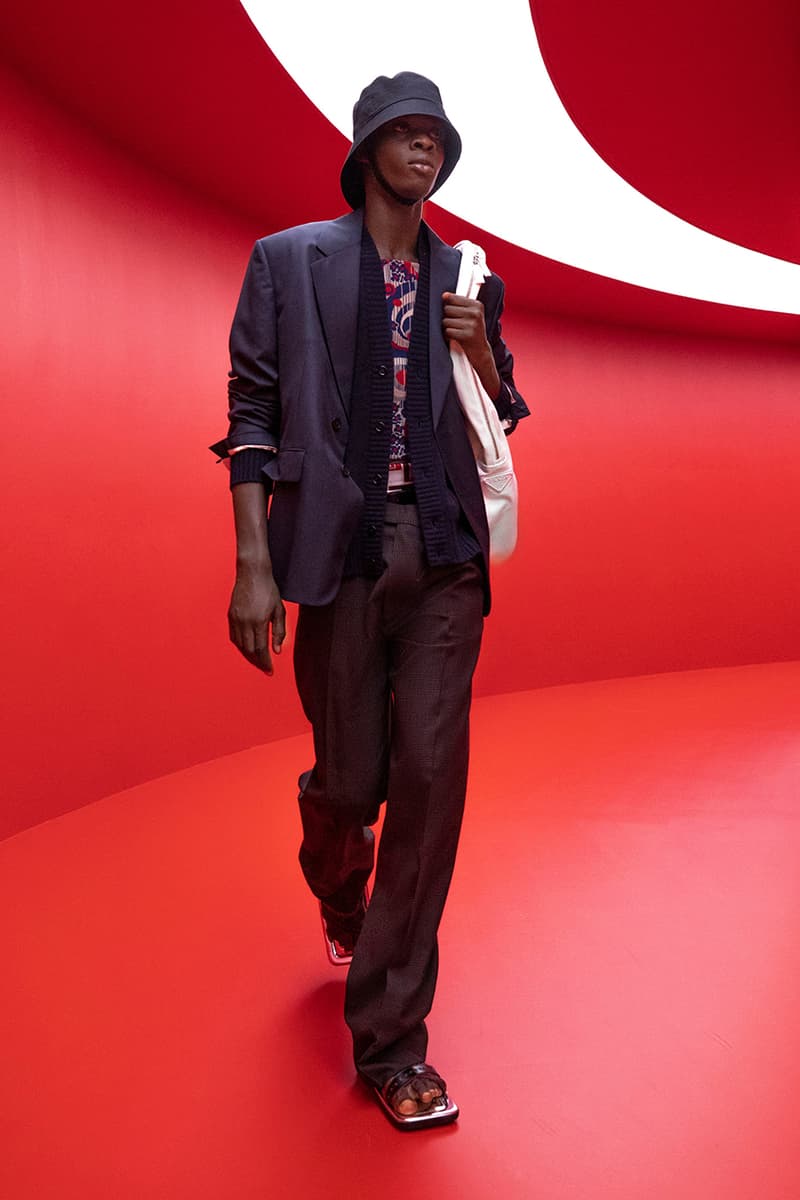 8 of 39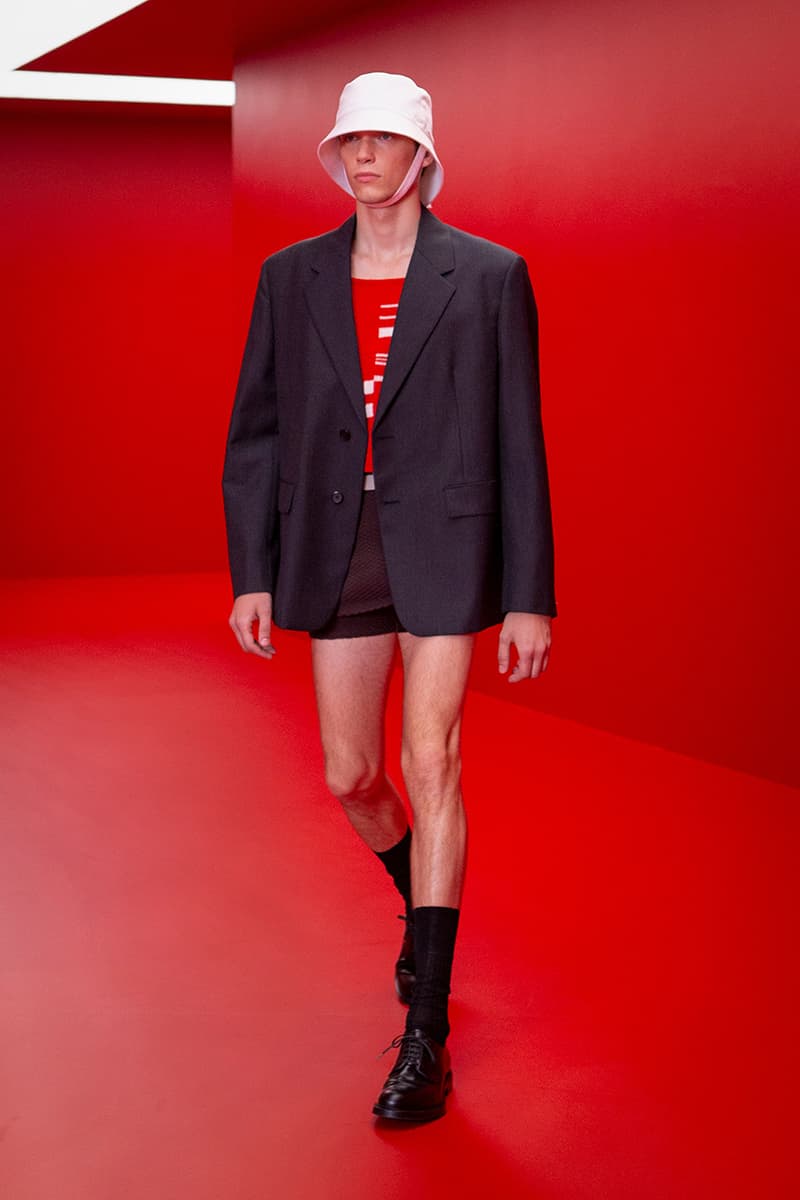 9 of 39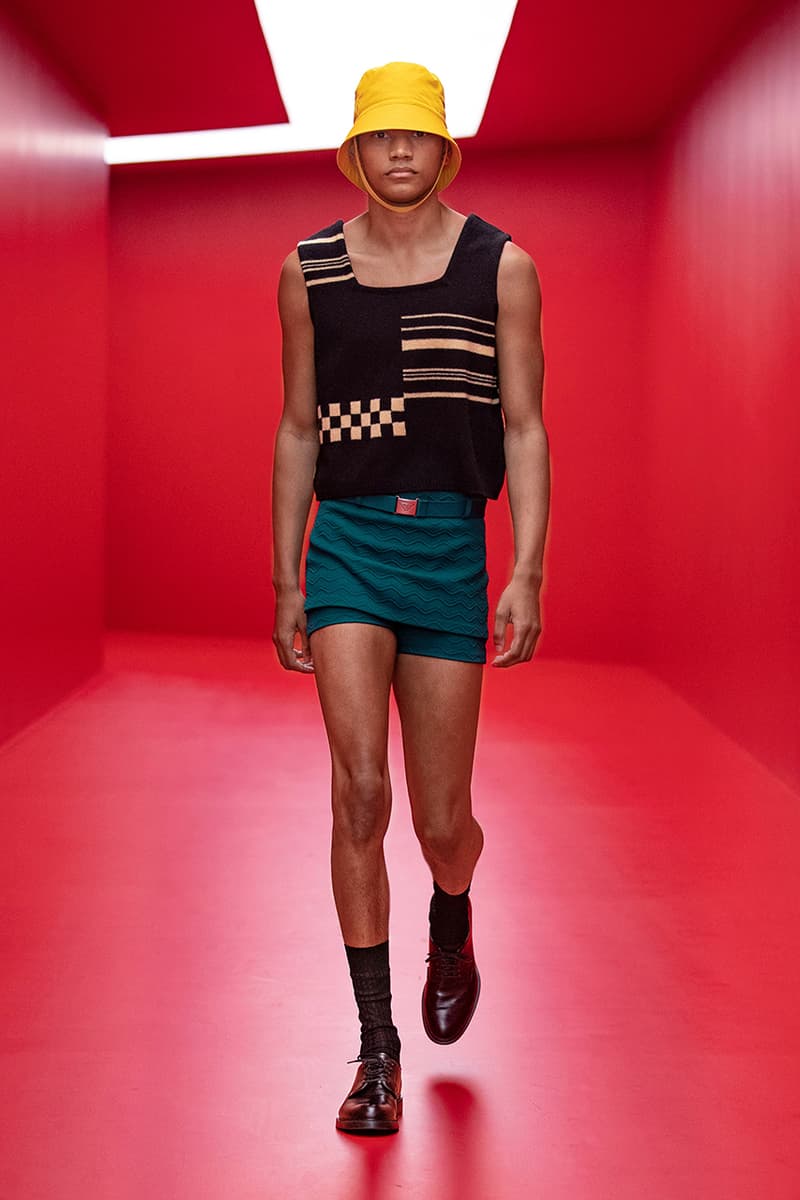 10 of 39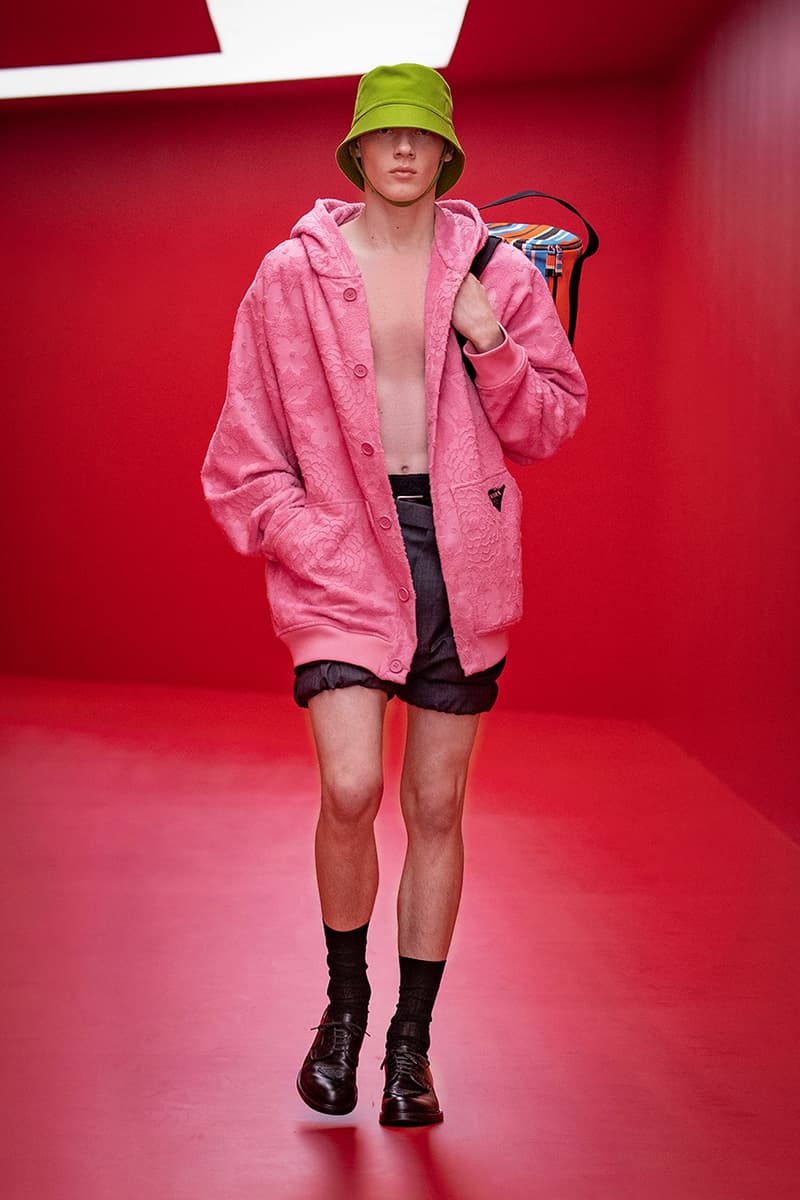 11 of 39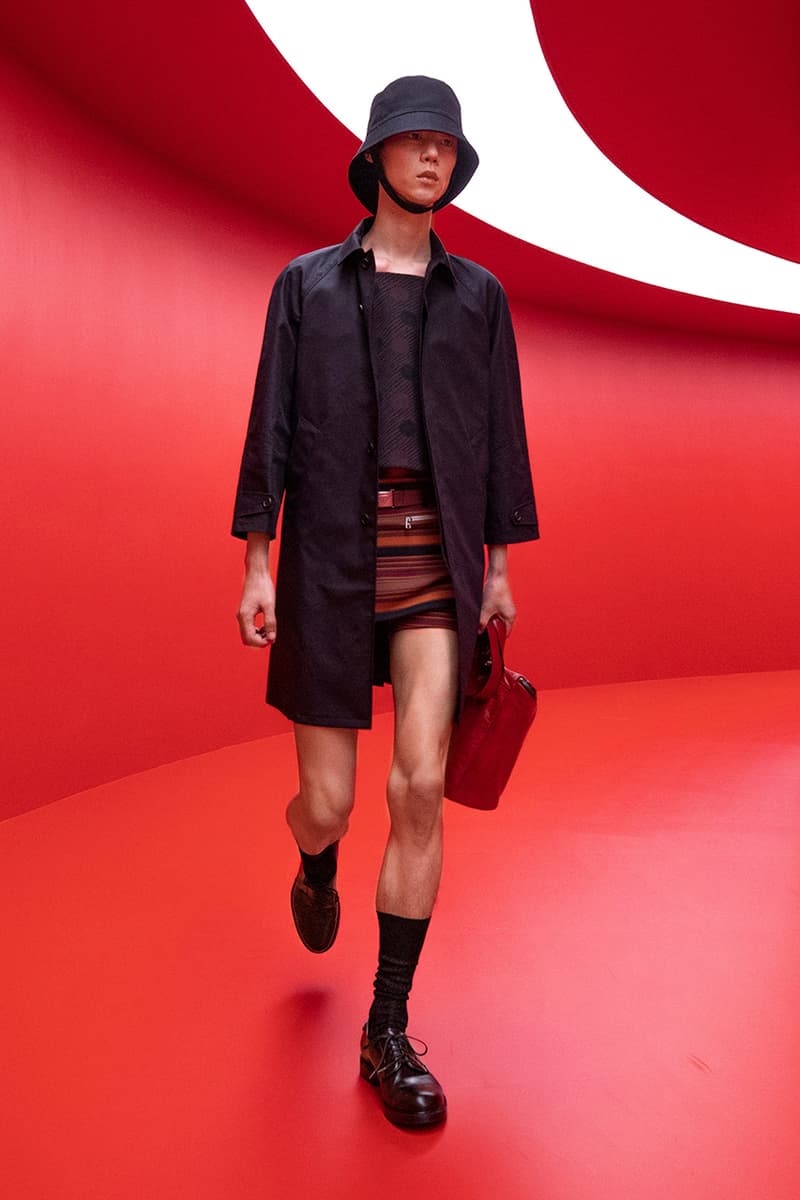 12 of 39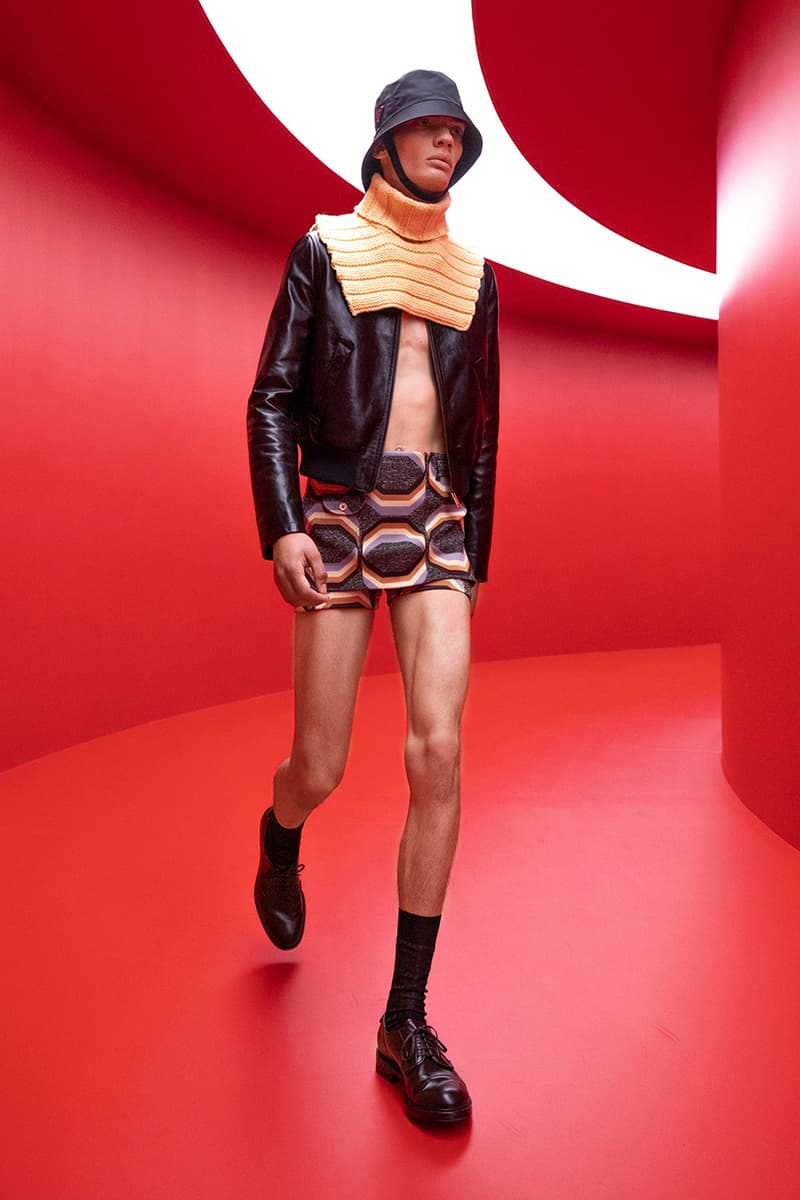 13 of 39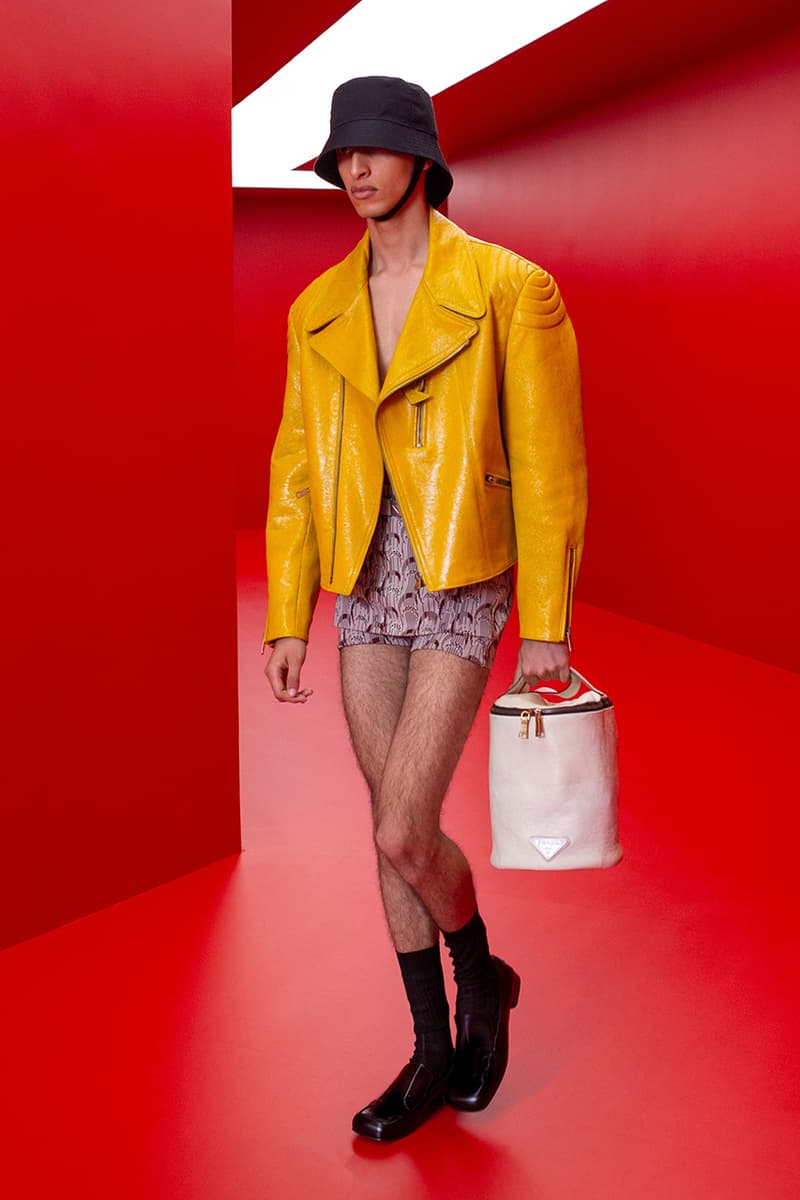 14 of 39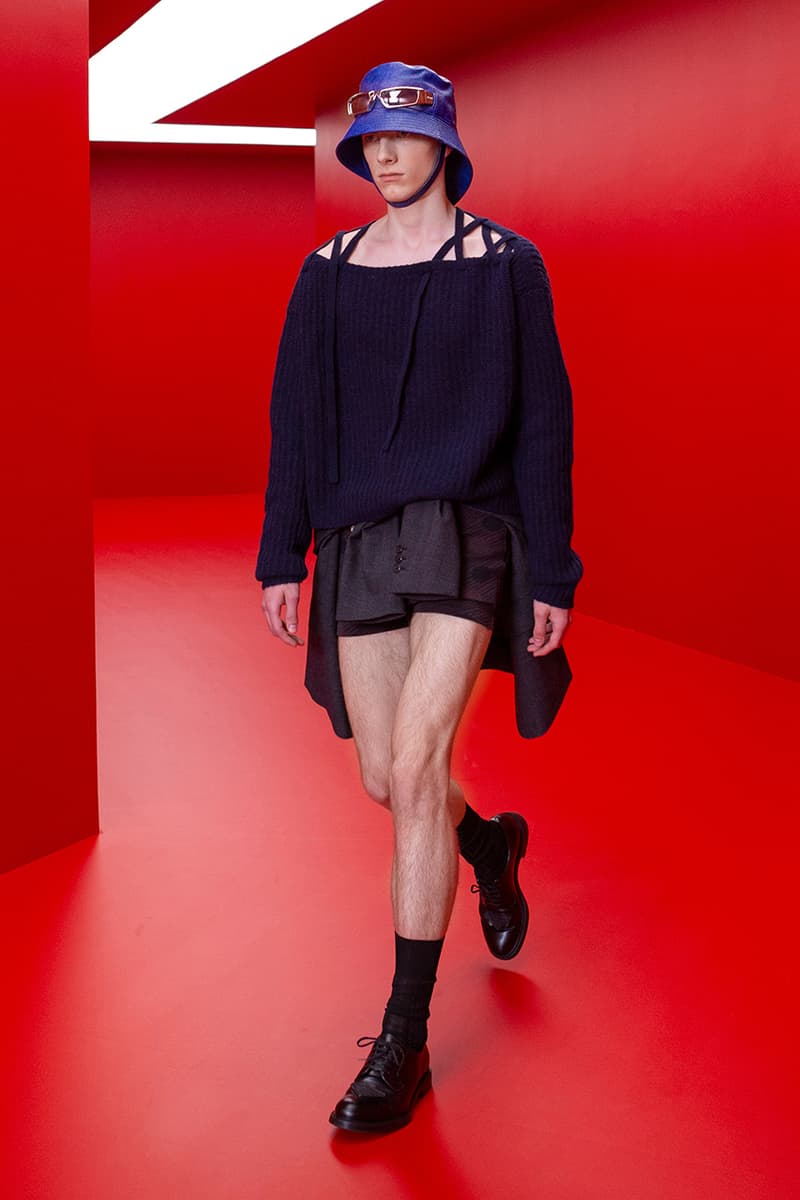 15 of 39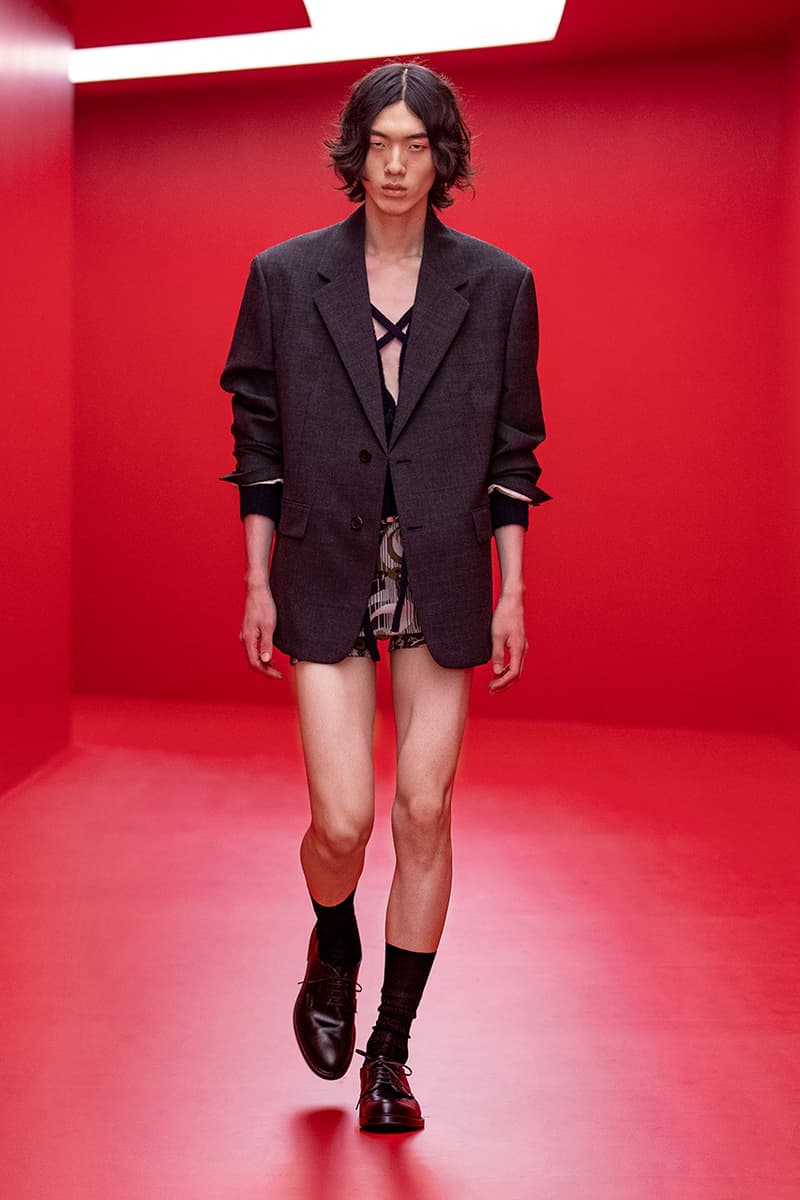 16 of 39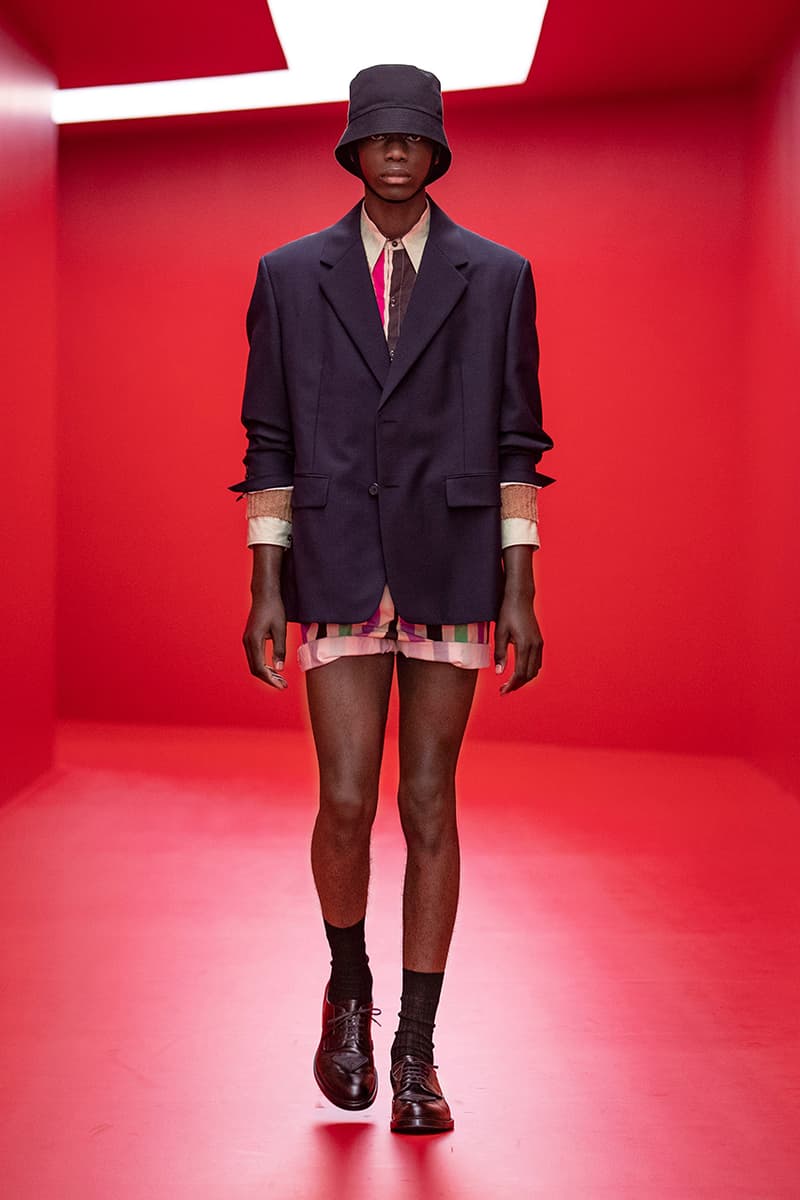 17 of 39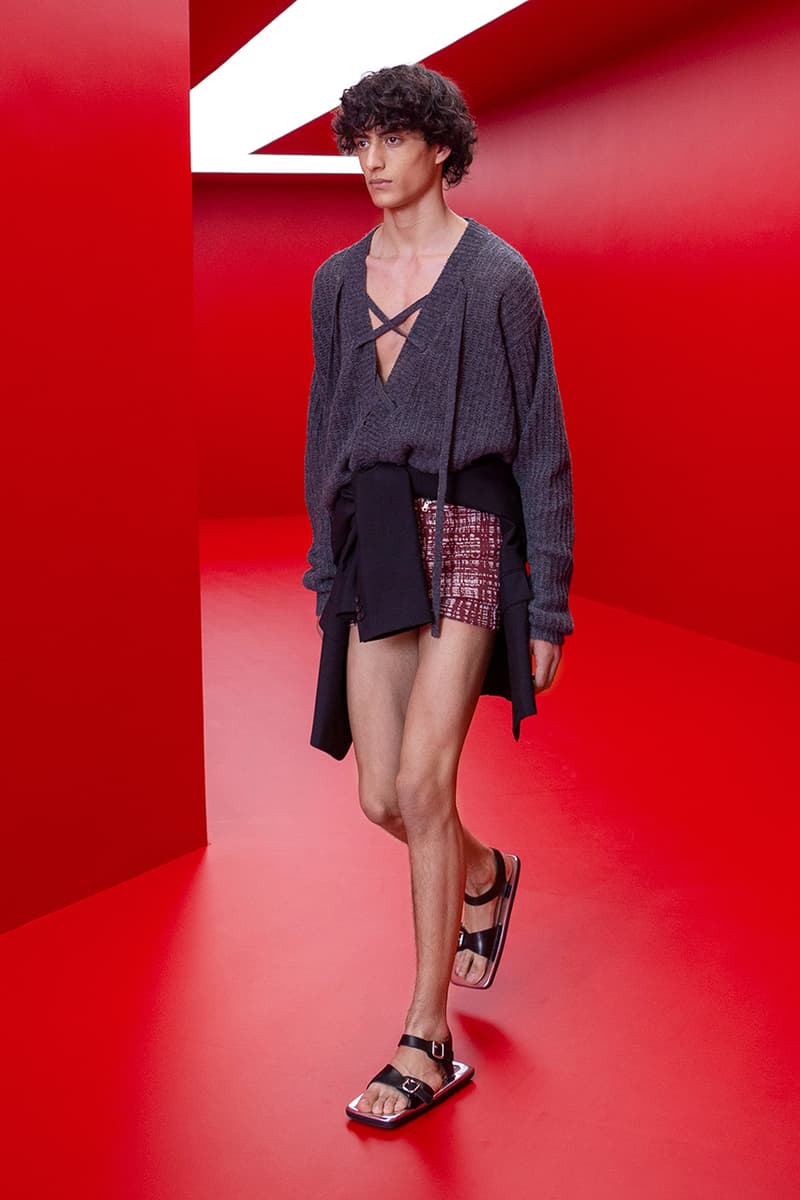 18 of 39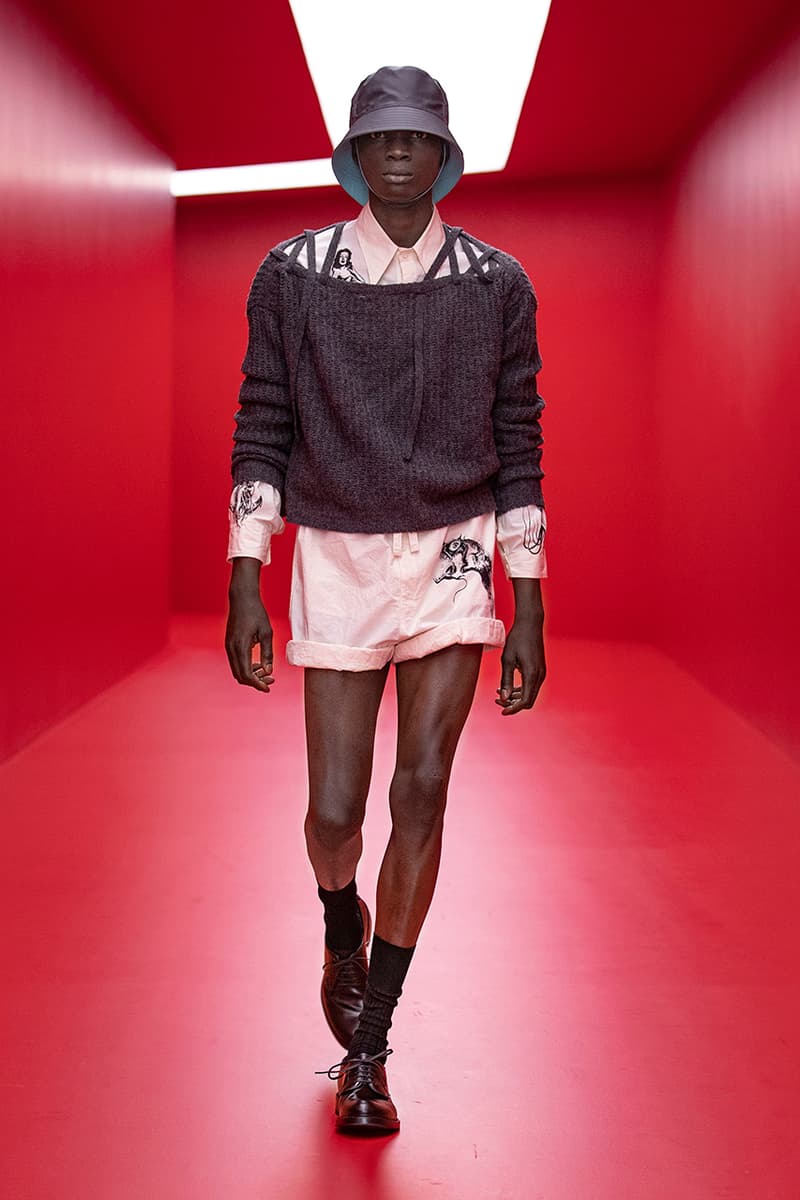 19 of 39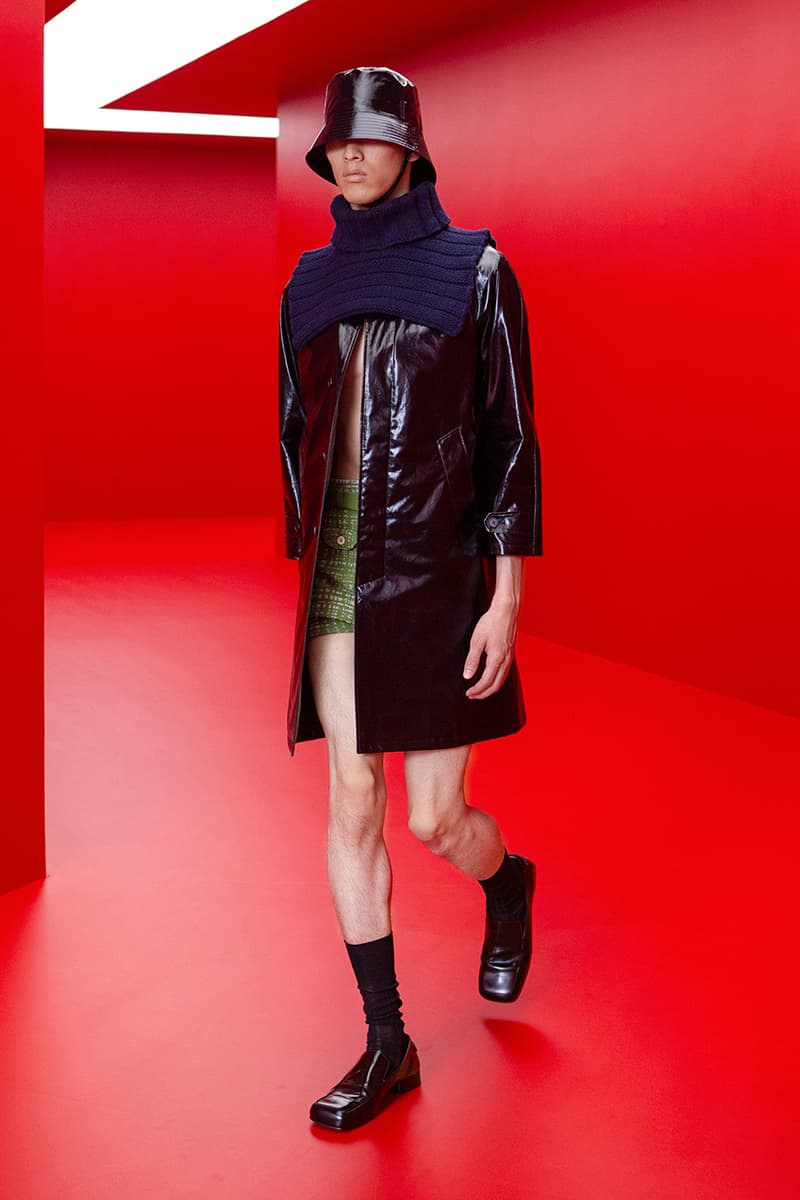 20 of 39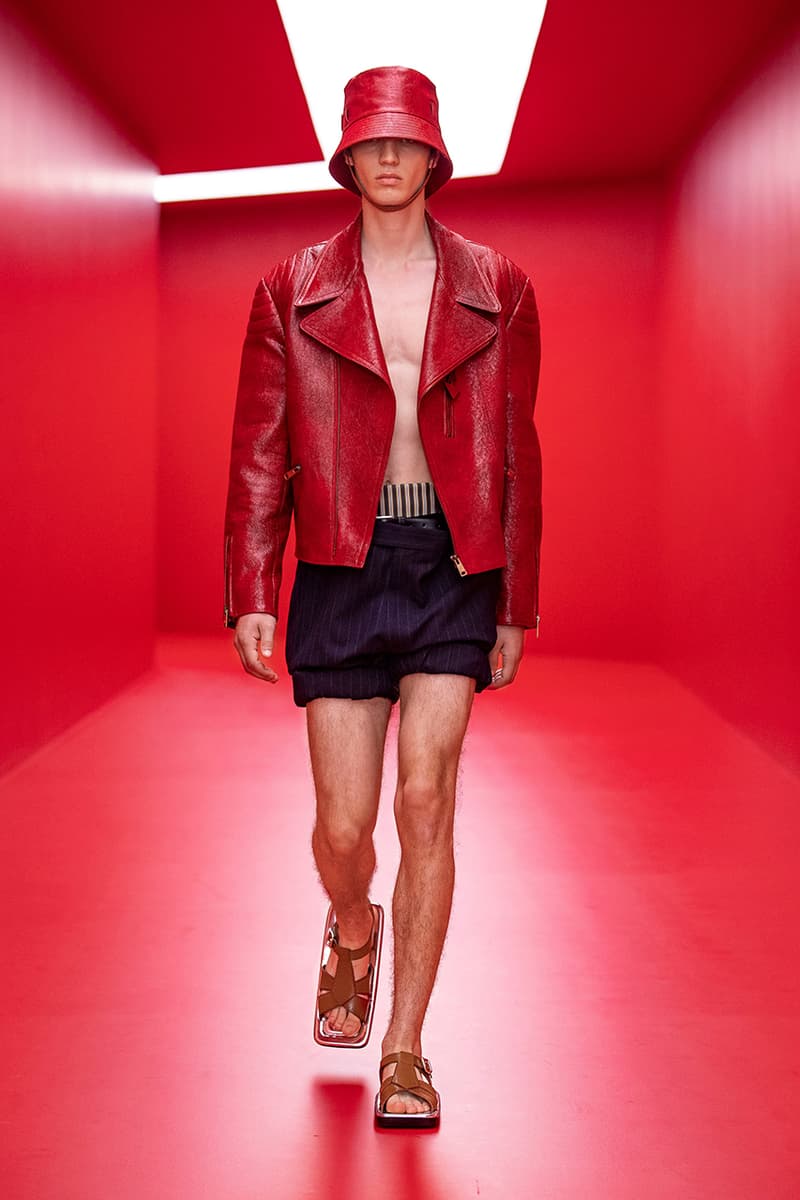 21 of 39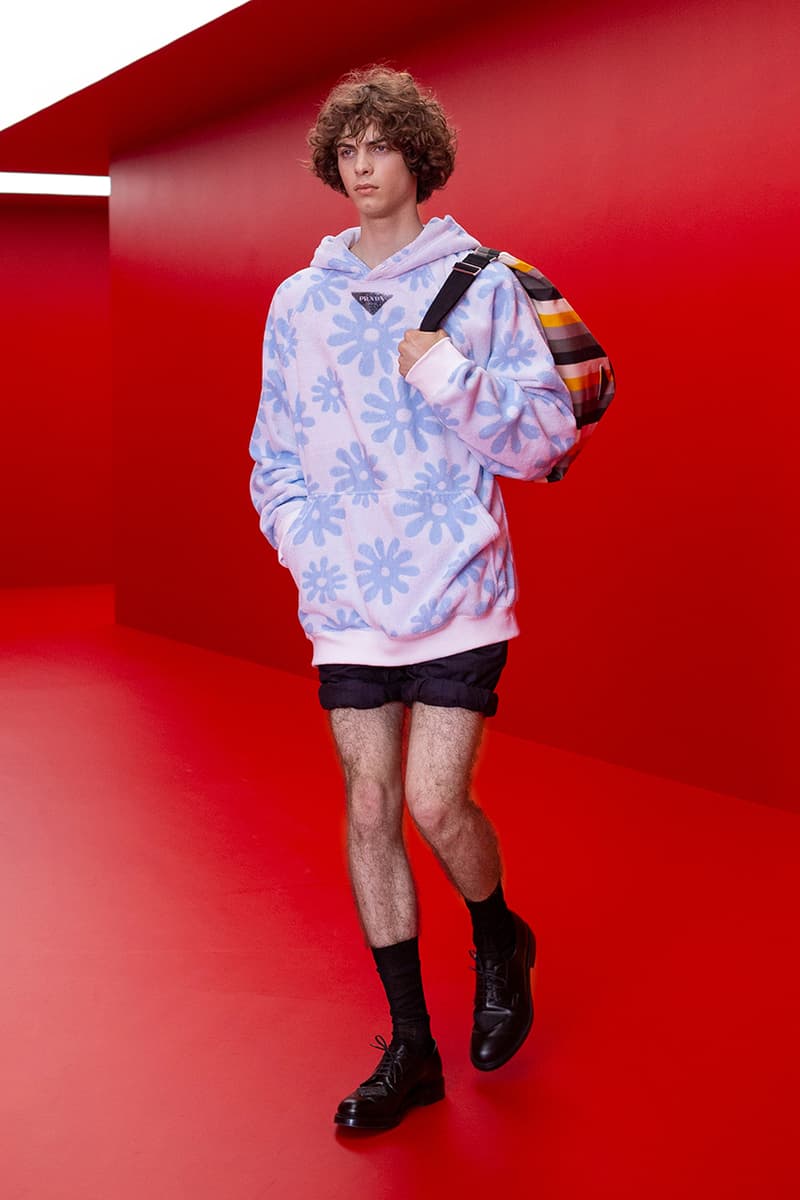 22 of 39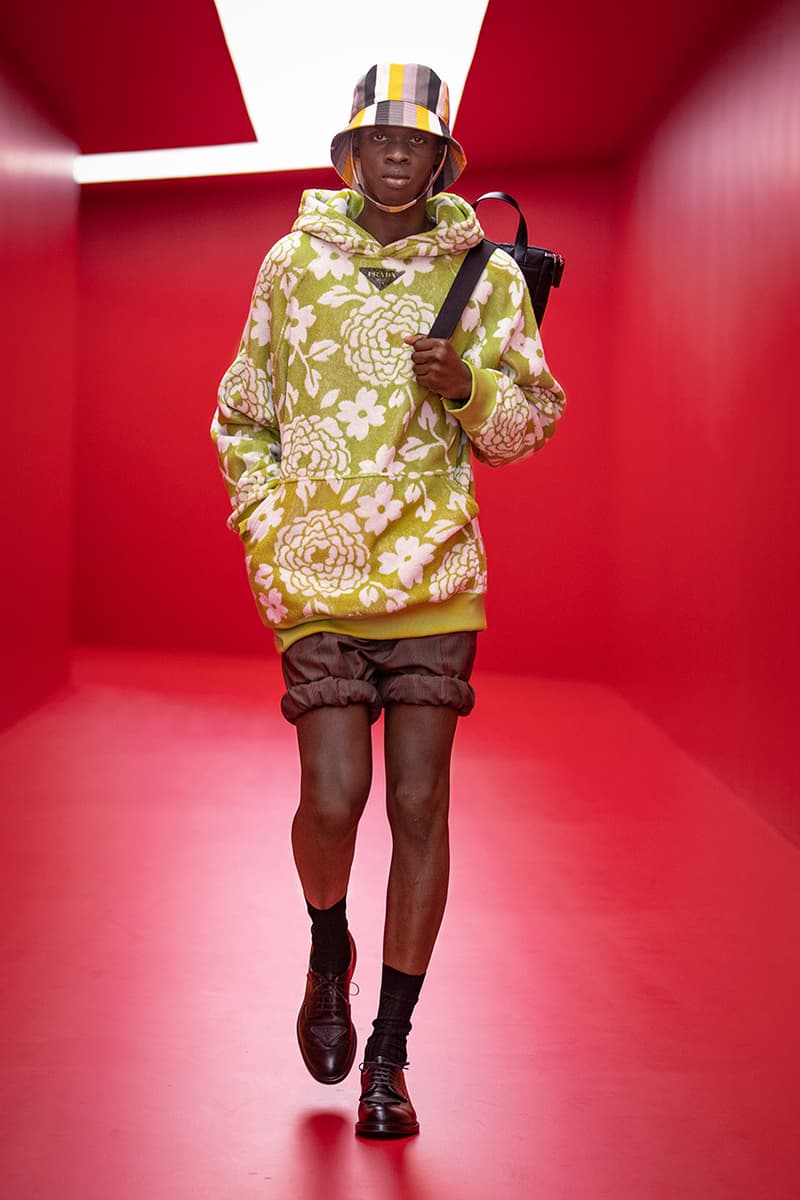 23 of 39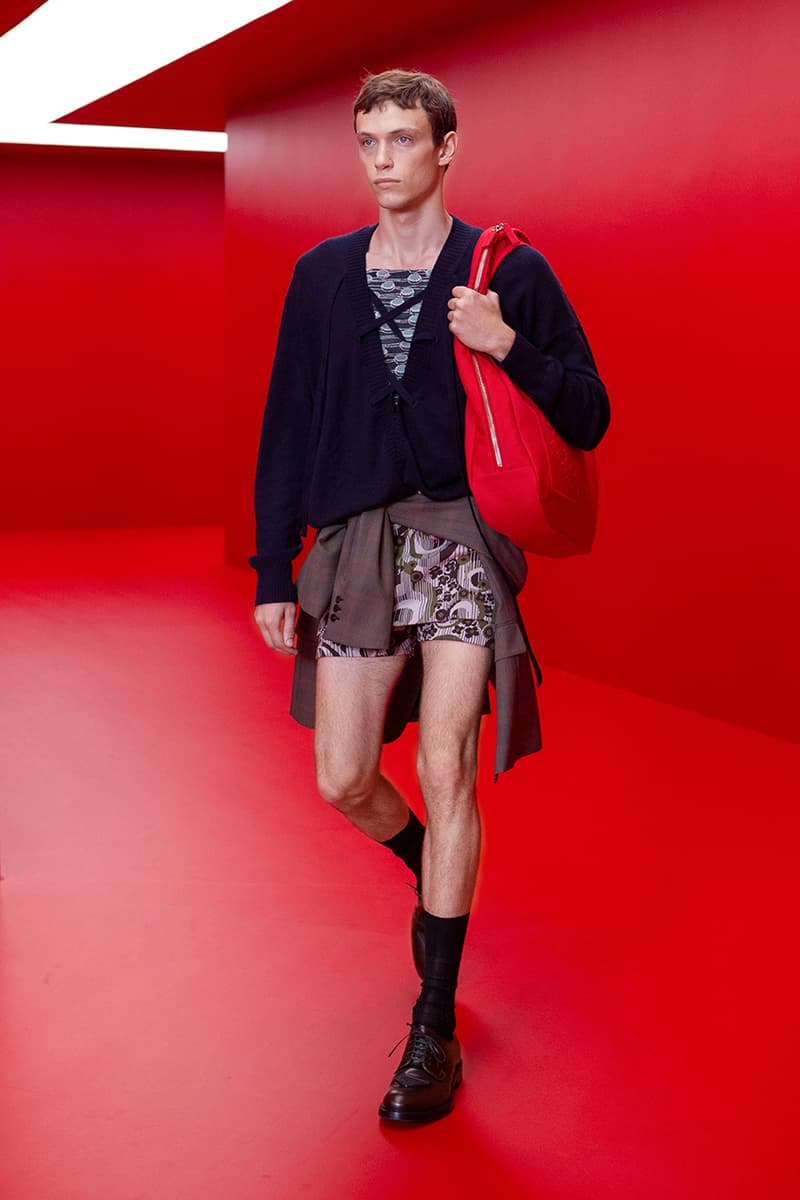 24 of 39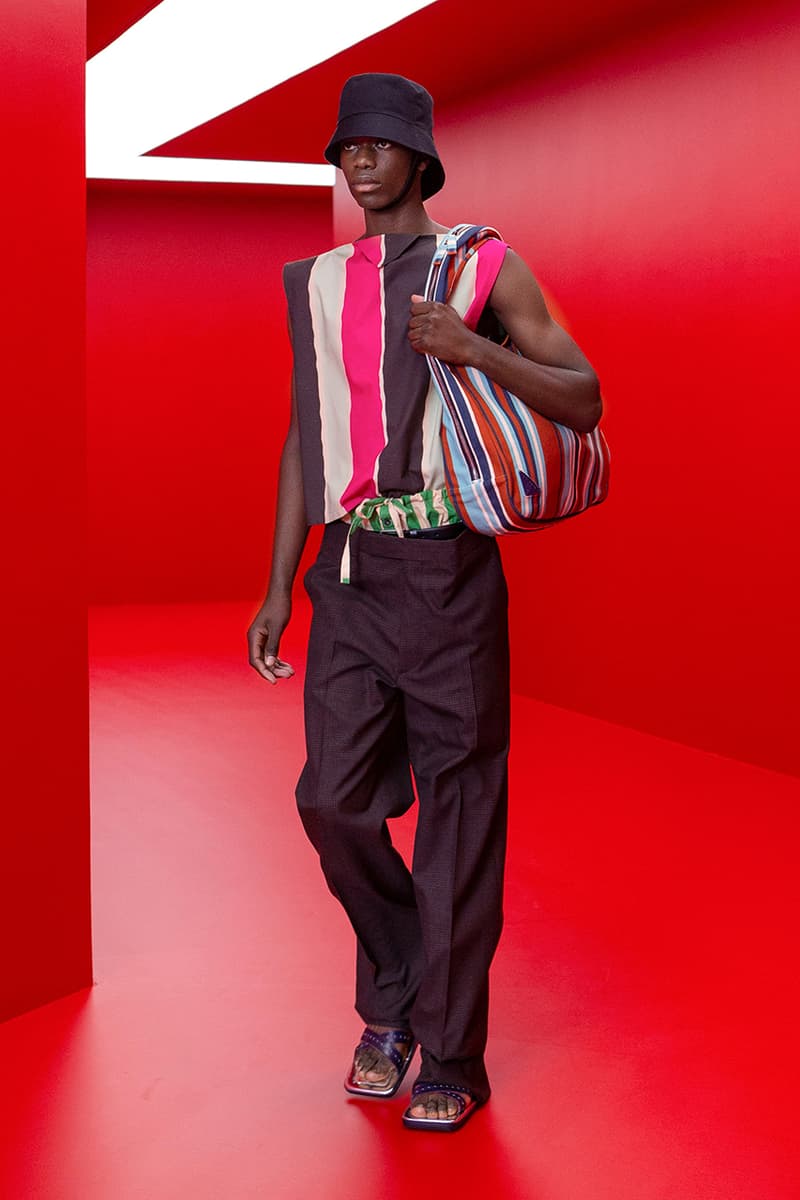 25 of 39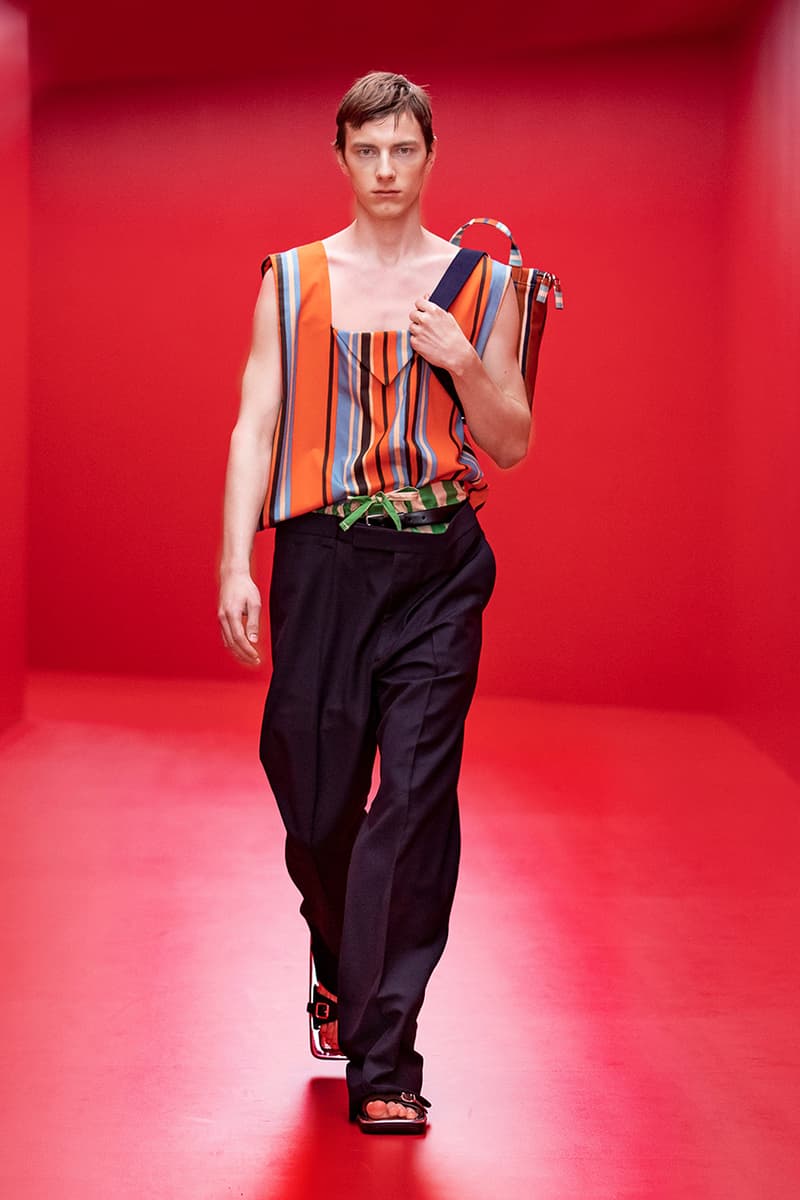 26 of 39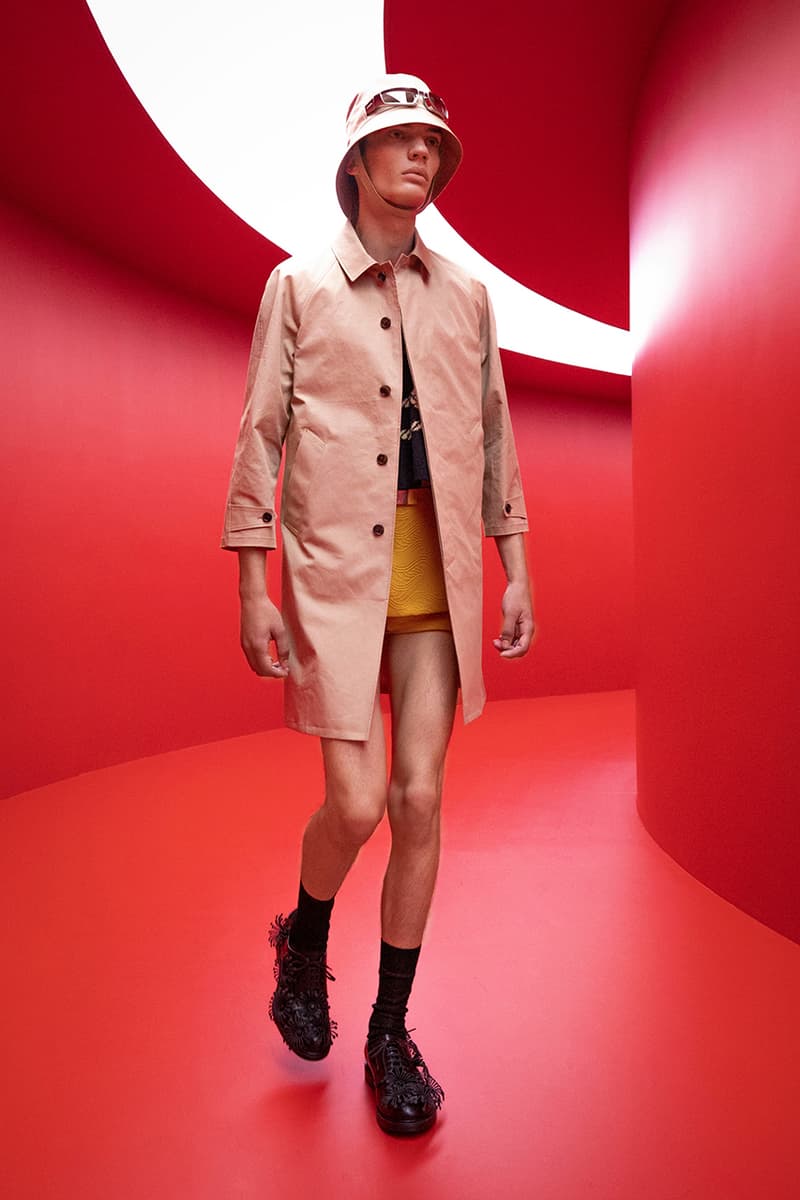 27 of 39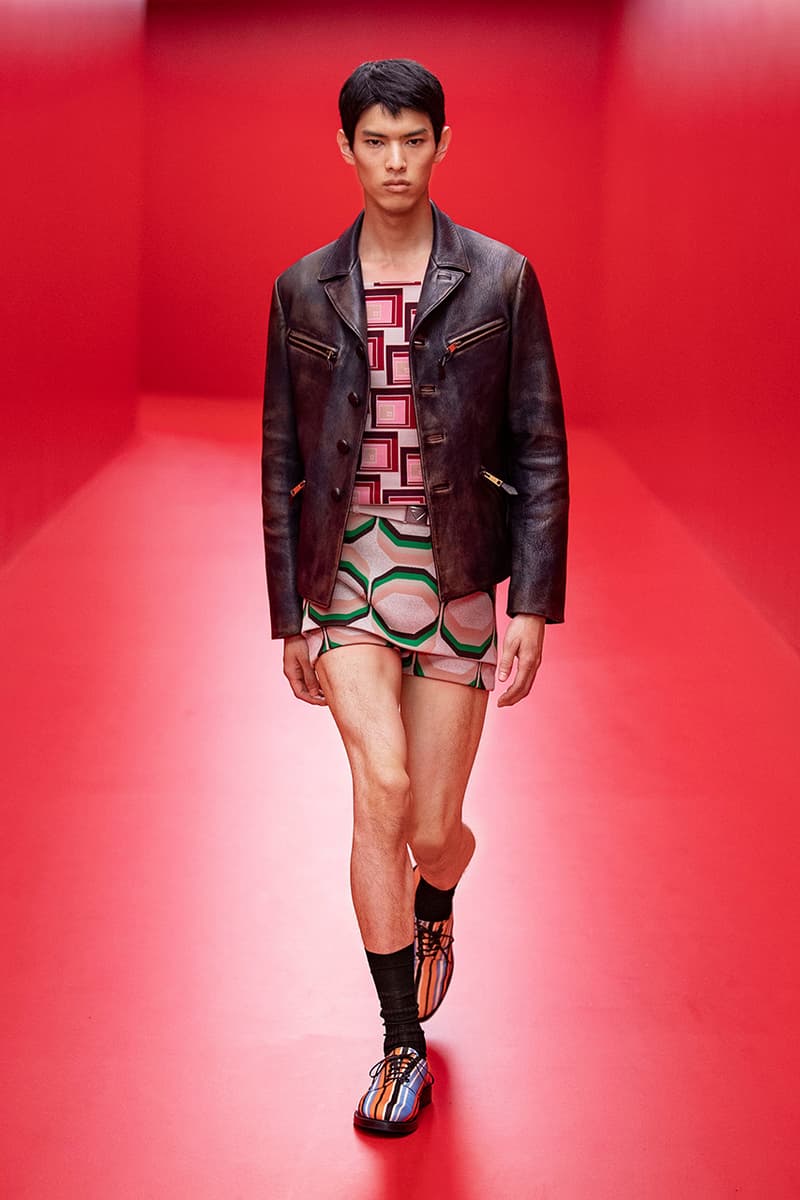 28 of 39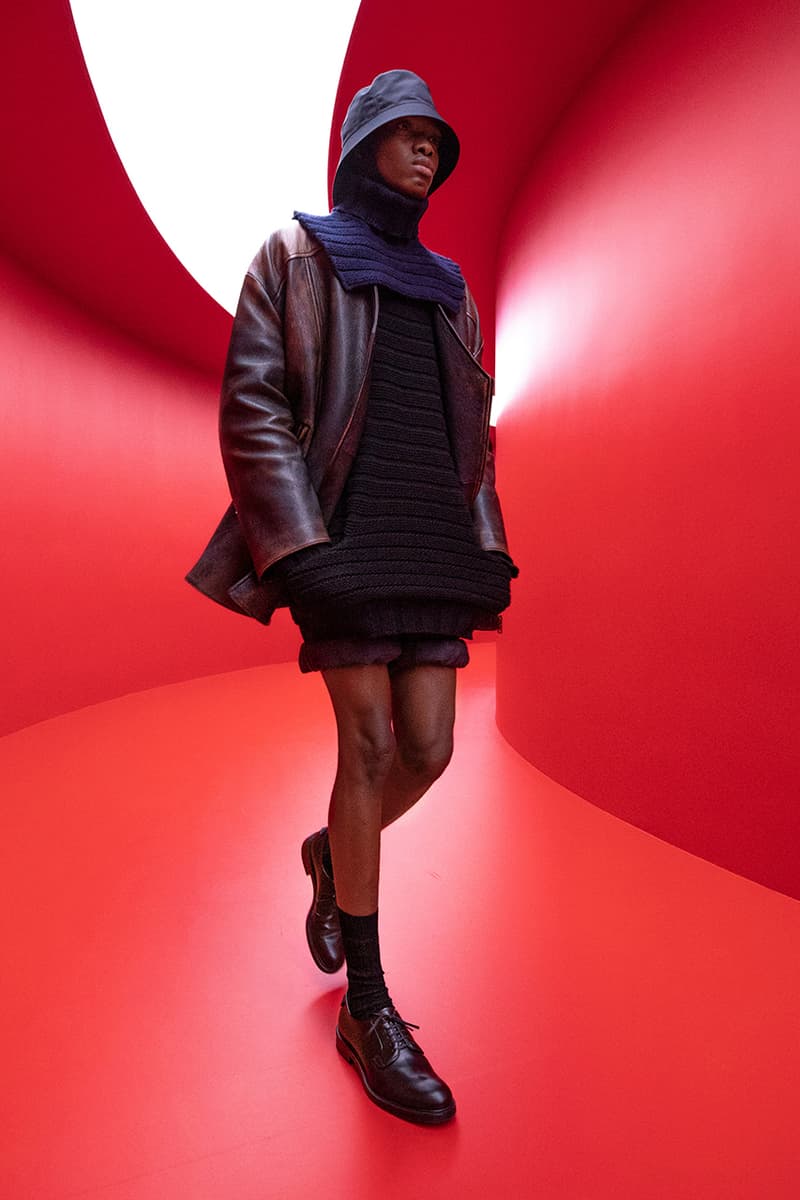 29 of 39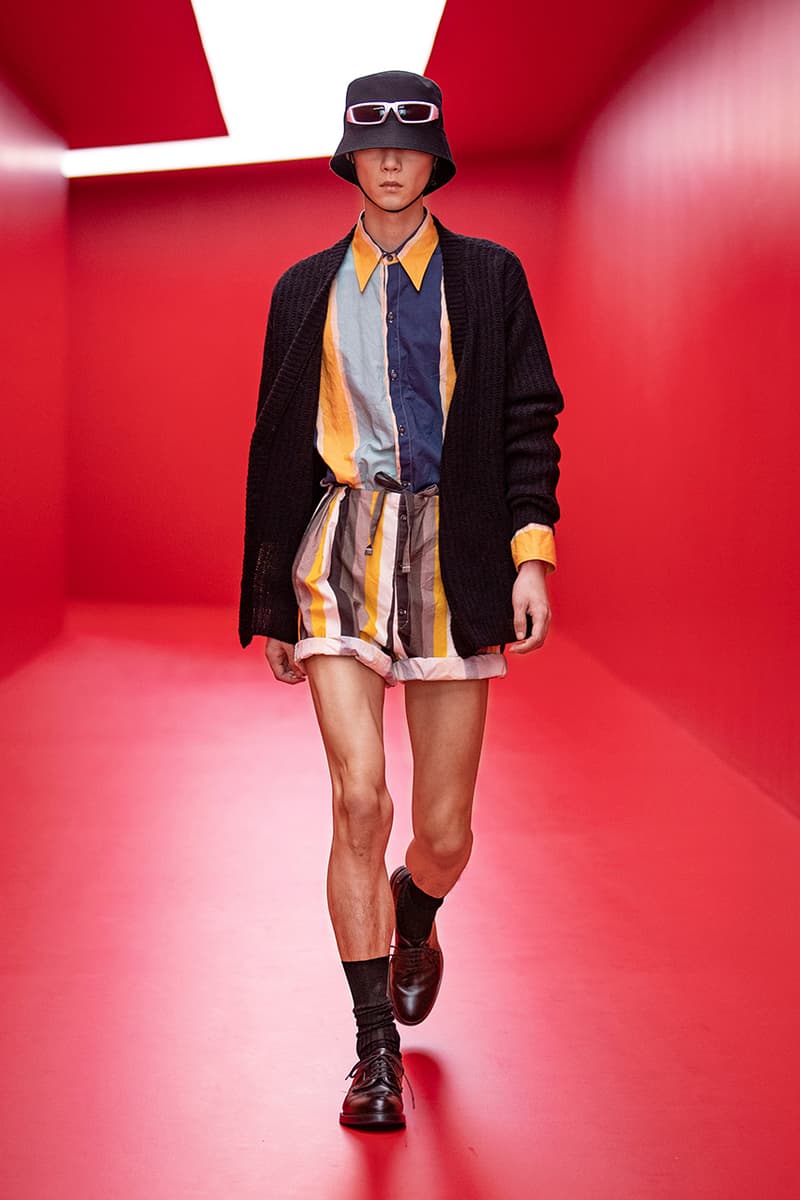 30 of 39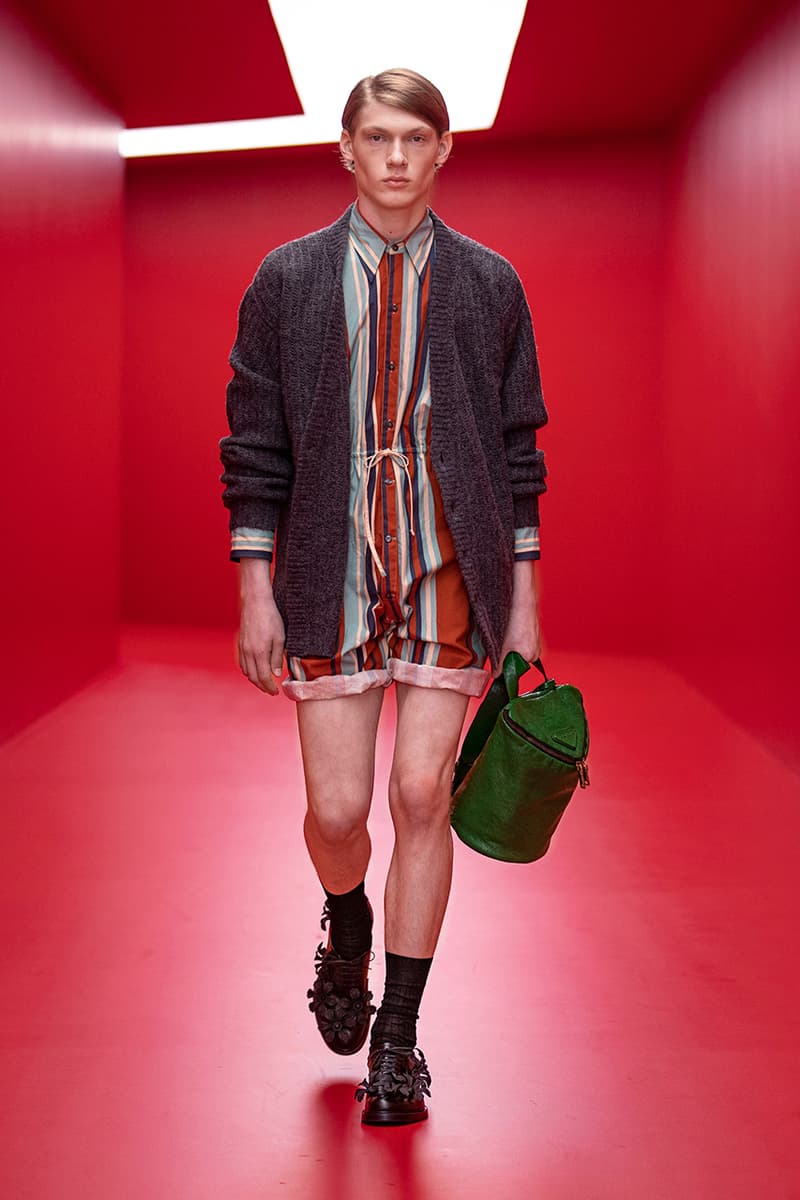 31 of 39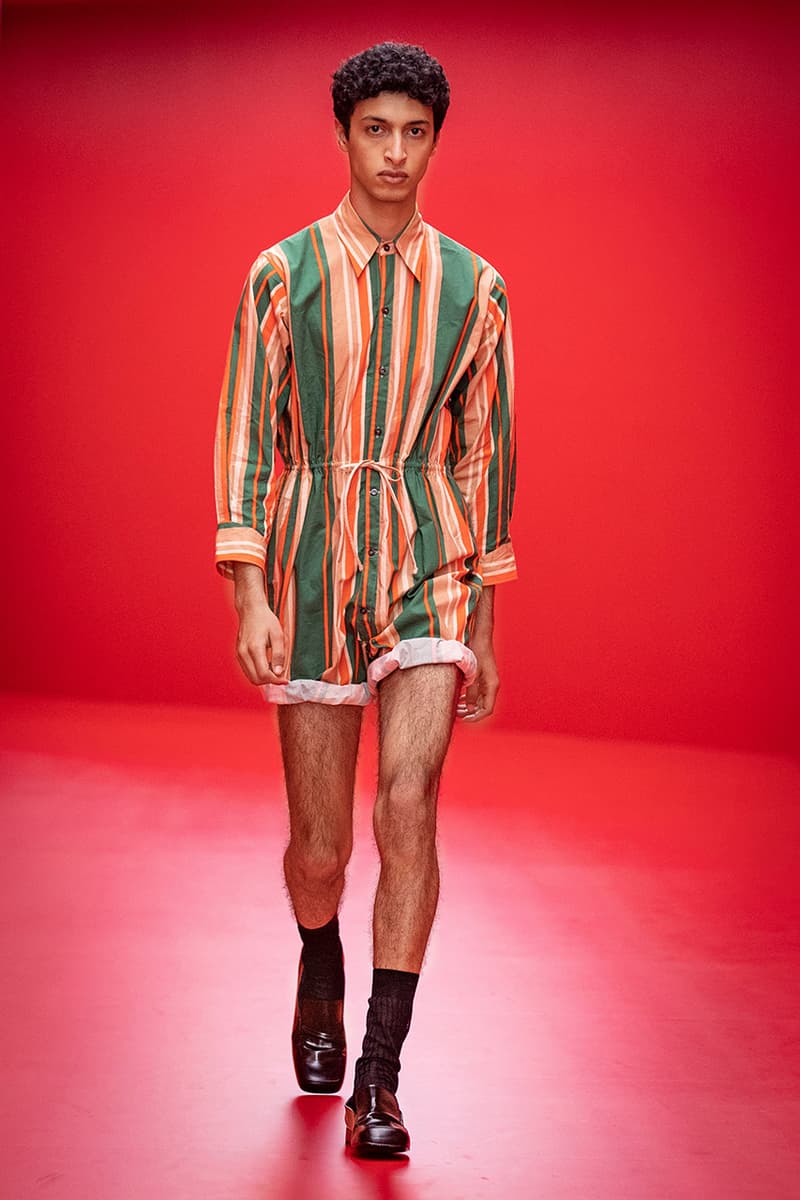 32 of 39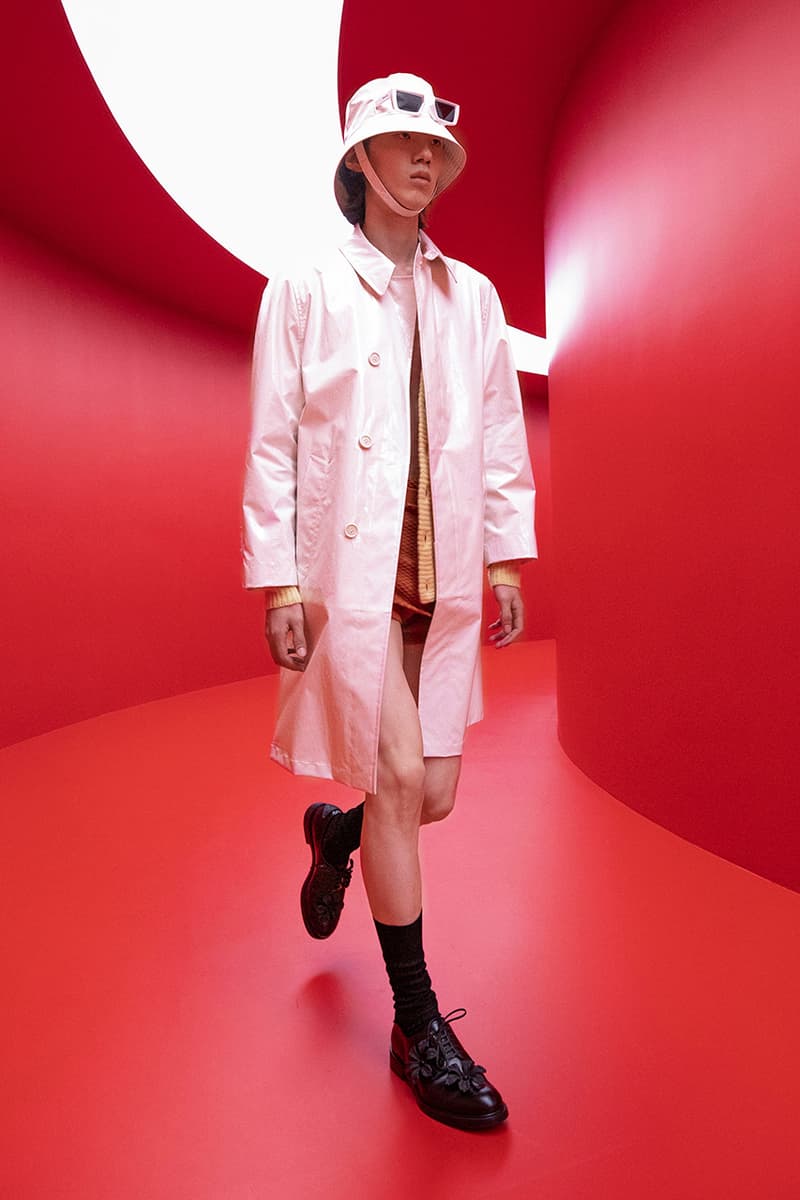 33 of 39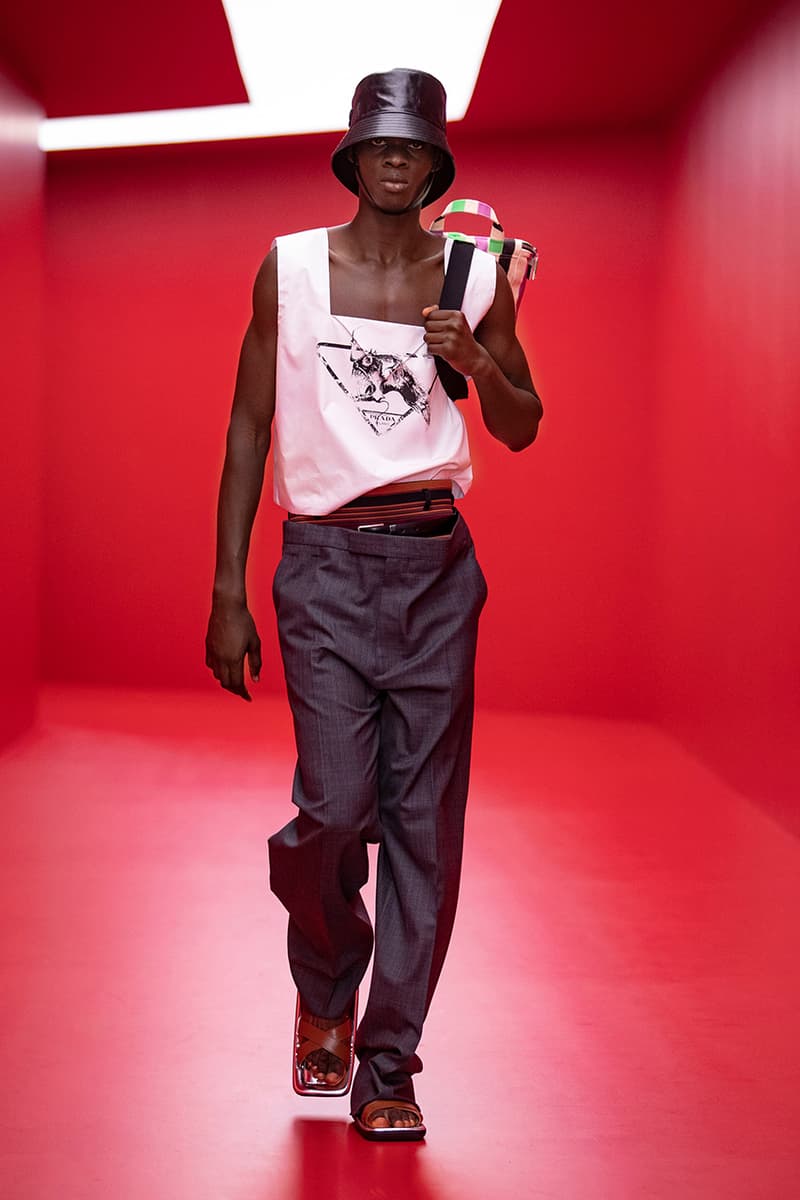 34 of 39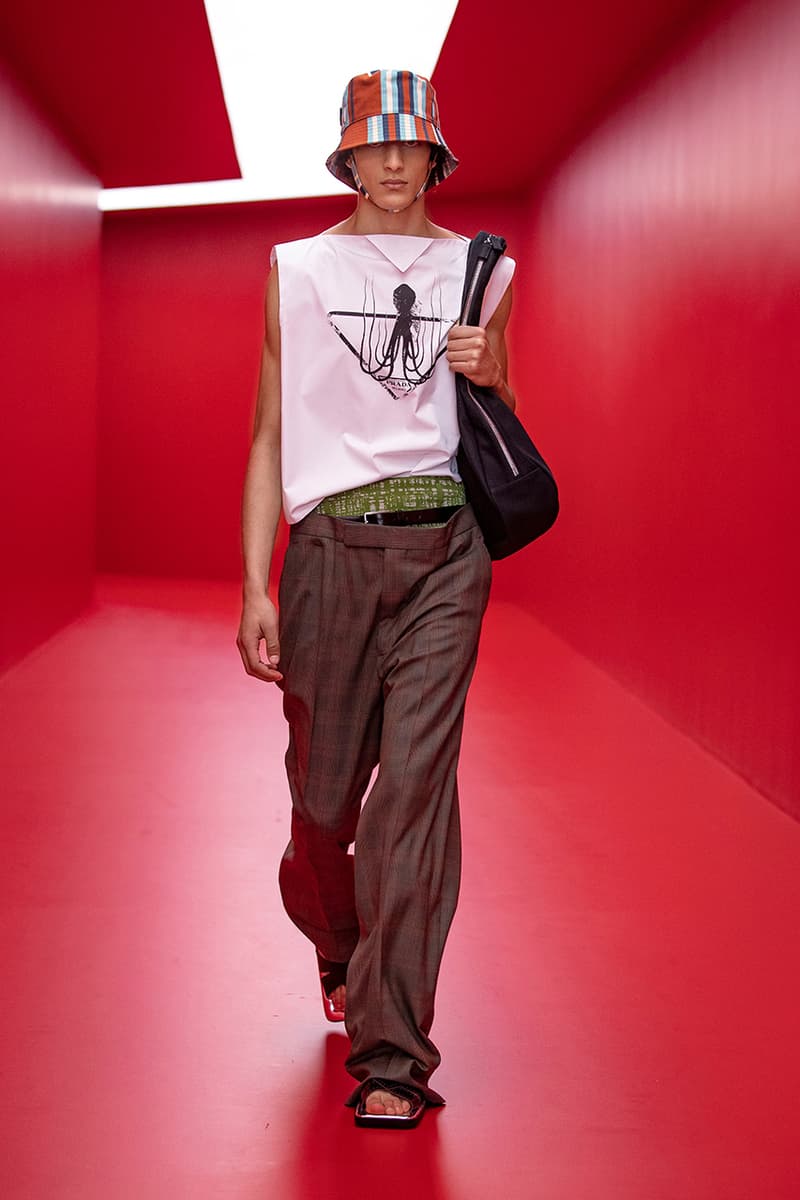 35 of 39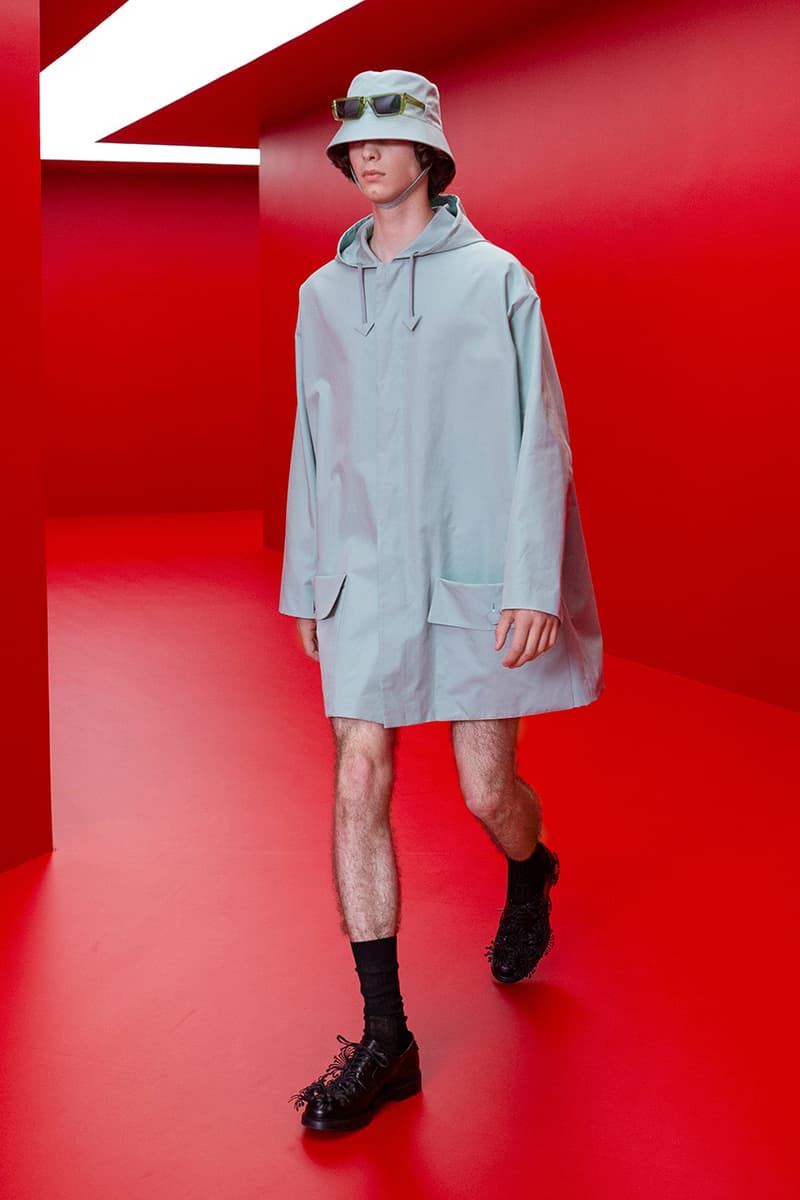 36 of 39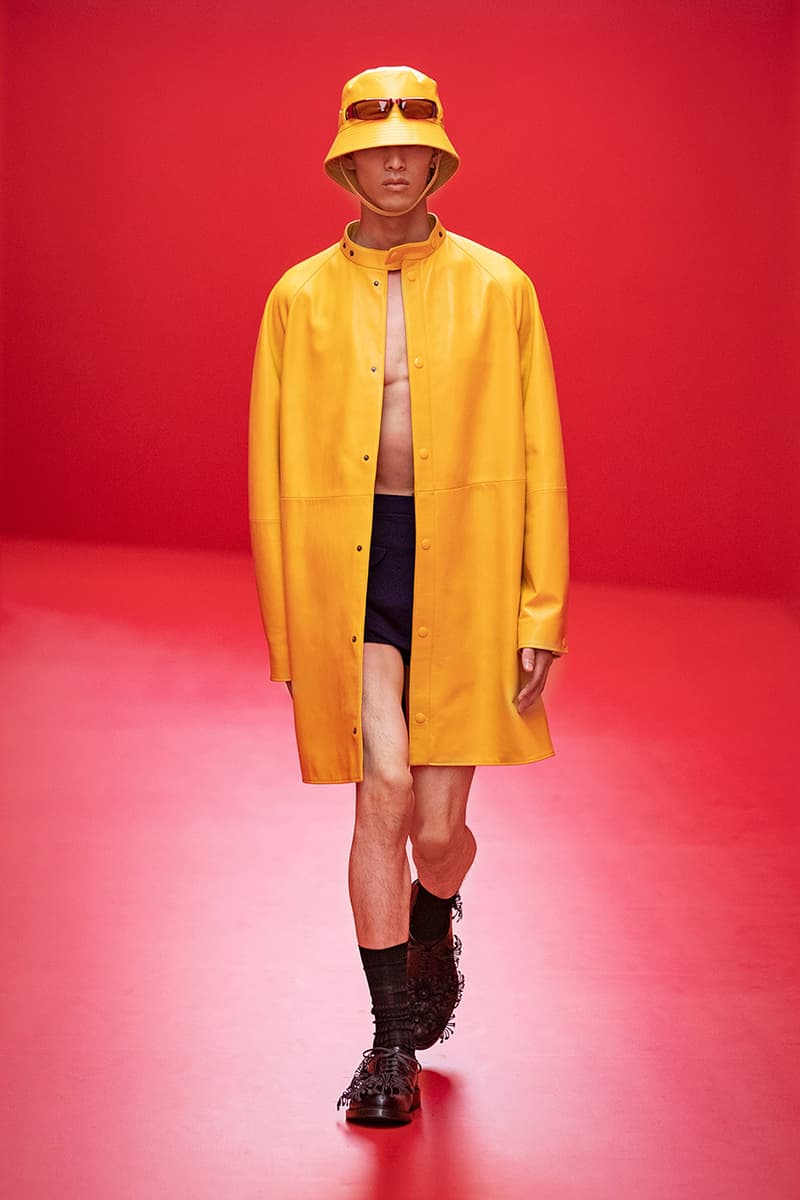 37 of 39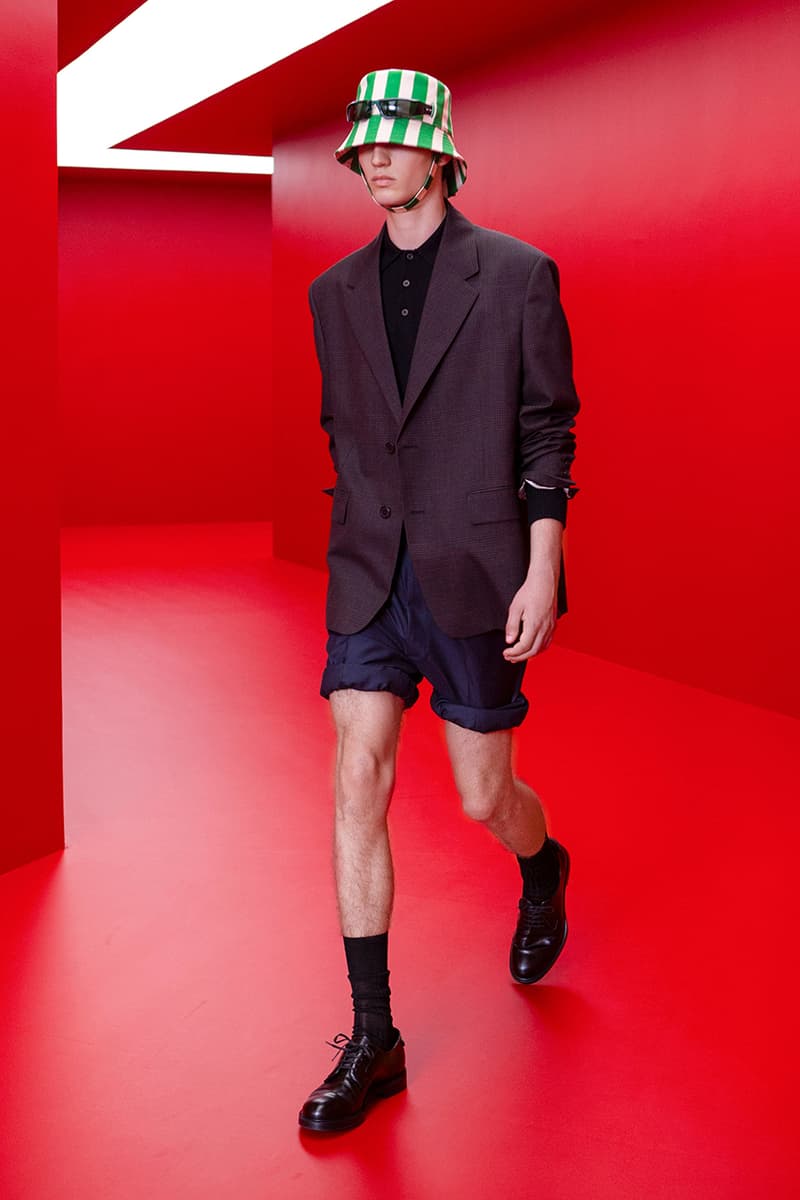 38 of 39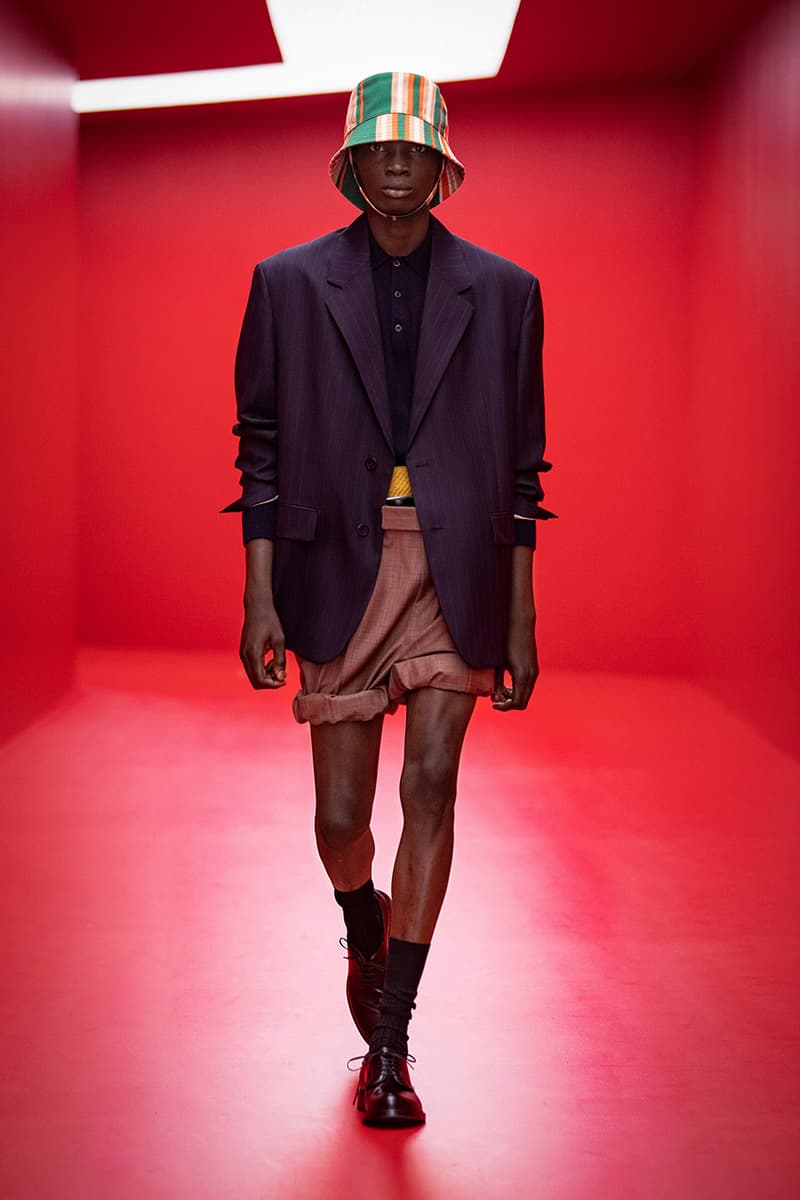 39 of 39
Prada has revealed its Spring/Summer 2022 collection, showcasing the latest evolution of the house since Raf Simons joined Miuccia Prada as co-creative director last year. For SS22, Simons and Prada have trained their focus on post-pandemic life, showcasing the collection through a video partly shot on the beaches of Sardinia.
In the run-up to the digital show, Miuccia Prada shared a quote with Vogue, explaining the themes of the collection, "A sense of the utopian, the ideal, of hope, positivity. To expose yourself to nature, to go to the beach—it's freedom. It is utopian. That is really a primary need—an intellectual need, too."
The most notable summer theme was the amount of skin on show, particularly through a range of plain and printed skorts, arguably the collection's stand-out pieces. Elsewhere, Prada added floral patterns to hoodies and introduced a nautical theme through imagery of octopi, anchors, fish and sirens, all of which contrasted the business-ready summer wear of charcoal gray rompers and accompanying blazers.
The way the collection was unveiled mirrored the experience many will face as we re-emerge into the world. The first two minutes of the short film took place in what the label described as "a meandering red tunnel," before the models emerged onto a Sardinian beach, creating "an uncanny summer escape, concluding in a space where nature and artifact interact."
Explaining this theme, Miuccia Prada said, "This collection and this show is very much about capturing that, the joy of the everyday. The notion that living your life can be a euphoric experience. Much joy can come out of something so simple: when times are complicated, we are searching for simple, direct joys. An innocence." The focus on joy was echoed by Simons, who added in a pre-show quote, "The primary feeling is one of joy. It's almost like that memory of a child, the joy of a child going to the beach. The simplest and most honest of pleasures. In all its simpleness, it's also something very meaningful and timeless."
Take a look through the looks in the gallery above, and you can watch the full video below.
For more from Prada, the label recently launched a Re-Nylon pet carrier.