DRIVERS: jeffstaple and His 2010 Mercedes-Benz GLK 350 4MATIC
The Staple Pigeon founder chose it over a G-Wagon. Seriously.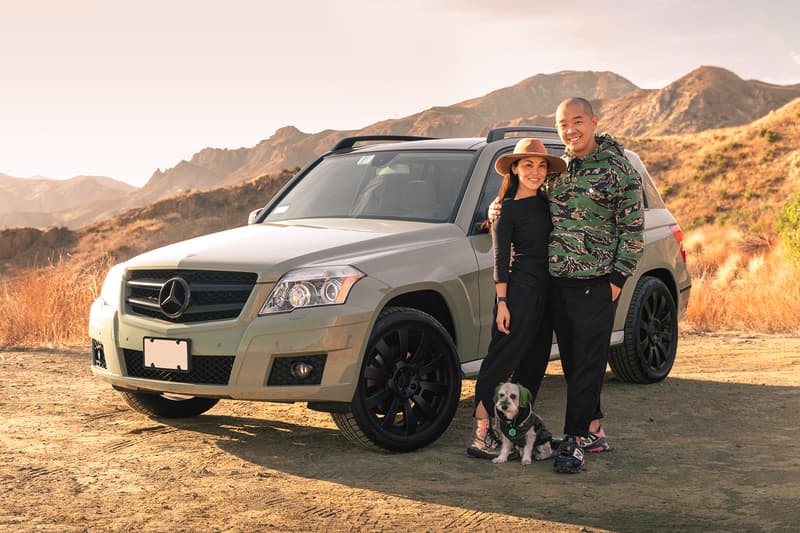 1 of 4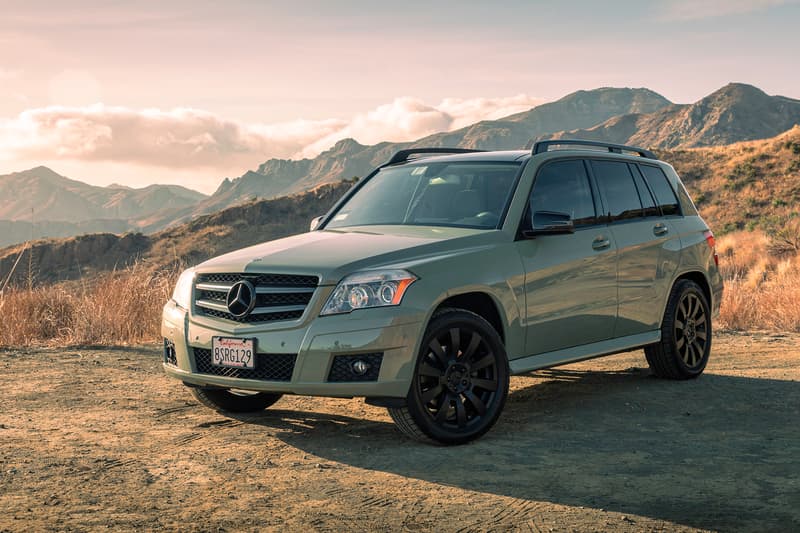 2 of 4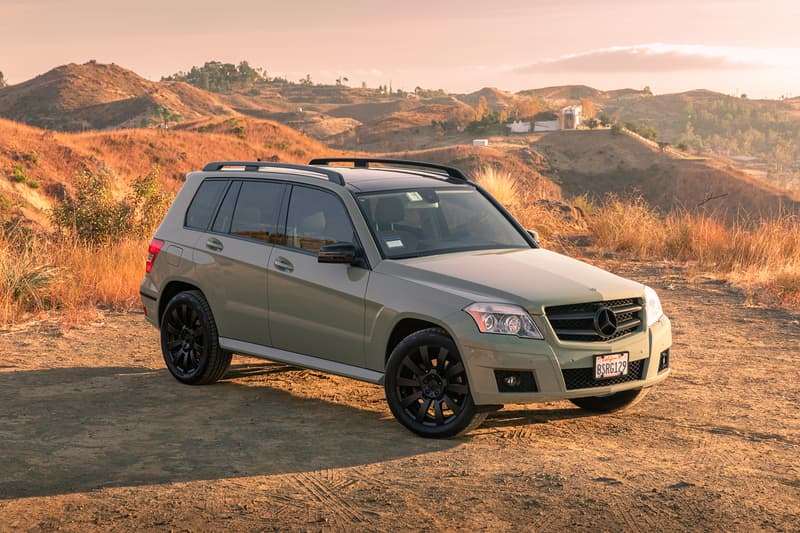 3 of 4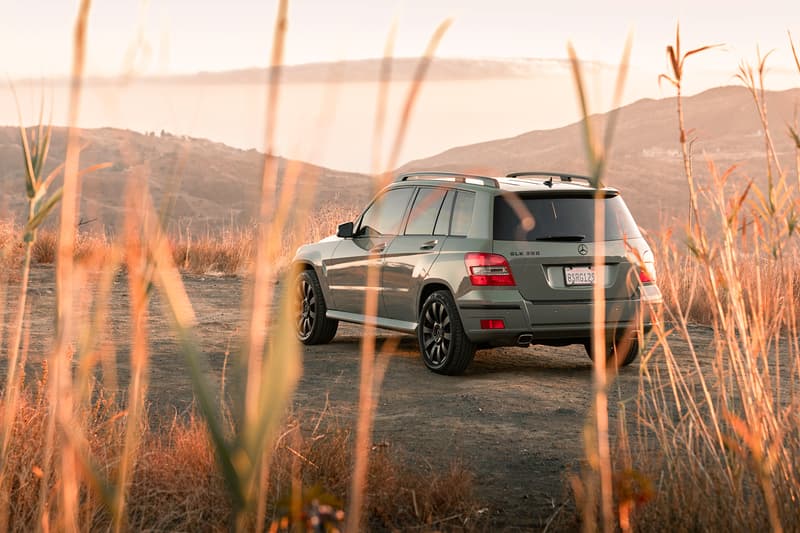 4 of 4
DRIVERS is a series highlighting influential individuals in the HYPEBEAST sphere and their passion towards all things automotive. The approach is simple: what is car culture to you, and why do you have a passion for it? Each contributor is given a chance to shine light on their personal vehicle or vehicles, and asked to remark on how they are driving culture forward, both metaphorically and literally.
---
For staplepigeon designer and OG streetwear stalwart jeffstaple to choose a Mercedes as his whip of choice is not unexpected, but for him to turn away from the lauded G-Wagon to something smaller is a bit of a surprise. But that's exactly what the NYC legend did.
For those who have been living under a rock and sheltered away from all things hype for the last few decades, jeffstaple is a verified household name in streetwear, not only in the HYPEBEAST realm but all over New York, Japan, Paris, the UK and the EU. Beyond his brand staplepigeon, Jeff keeps busy with Reed Art Department, his own creative agency helping brands develop strong design inspirations.
Furthermore, his influence in fashion and style has led to countless collaborations with brands like Cole Haan, Timberland, PUMA and, of course, Nike. His aesthetic is instantly recognizable – grey, pink, black, pigeon. But does this translate to his taste in automobiles? Actually, no.
Jeff is no stranger to cars: his history has included some noteworthy city-centric mobiles like a Volkswagen Golf GTI MKVI, VW Tiguan, and even the hatchback of choice for any budding car fanatic, the Honda Civic Si Hatchback. But all of these cars have something in common – functionality, practicality, usability. So what did that lead him to? Another entry in everyday-ness: a used, Mercedes-Benz GLK 350 4MATIC from 2010.
The car isn't standard however – far from it actually. Jeff explains how it's the perfect car for him, the enhancements he commissioned to make the car what he needs everyday, and how the dream of owning a G-Wagon became a non-reality in the end.
Read more about Jeff's Benz and in case you missed it, we last featured Collegium founder and designer Nick Sisombath and his 1997 BMW M3 E36.
Make, model, year of your car?
Mercedes-Benz 2010 GLK 350 4MATIC, reimagined by Platinum Motorsports.
When did you acquire it?
September 2020.
What made you choose this car specifically?
I've always said to myself that when I've made enough money, I'm gonna treat myself to a Mercedes-Benz G-Wagon AMG G63. To me, it's the perfect Benz and the perfect automobile. In my mind, it never made any sense to lease that car. So you have to be ready to depart with about $275k+ all at once.
Finally that day came. I went to the Mercedes dealership to check out some different options. I was deliberating on details like paint, interior colors and fog lights. The dealer was kind enough to bring me to the rooftop where they keep all the inventory to see some more options. While up there, out of the corner of my eye, I peeped this grey GLK 350.
I've always had a soft spot for GLKs. I used to own one back in the day. They're solid as f*ck. And it's a complete mystery to me why MB discontinued them in 2015. Probably because it didn't fit into the design language of the current bubbly GL line. If you look at the entire line up now, the G-Wagon stands as its own iconic design vocabulary, separate from all other MBs. The GLK is a branch of that visual identity. If you're a fan of this boxier shape like I am, then these are the only two options available.
So anyway I ask "How much for that GLK?" The dealer said "THAT? $15k."
Now.. I am Chinese… son of an immigrant family. Which means I'm the type of person that checks into the Ritz Carlton Hotel but doesn't even THINK about touching that water bottle from the mini bar! $7 USD for water?! Nah we going to Walgreens! I'm the guy who walks out the bank doing a seven-figure transaction and picks up a quarter on the sidewalk, cuz in my mind, you never know if that'll be the last piece of money you ever touch.
So I start doing the math in my head…I could buy damn near 15 GLKs for the price of ONE G-Wagon?! (Not even factoring in the laughable 12 MPG the G-Wagon gets.) Is the G-Wagon really 15 TIMES better than the GLK? Before I knew it, I had the keys to the GLK in my hand.
What is the main purpose for this car for you?
I've been spending more time in LA during the pandemic. So it's really just to get around, run errands, and do the occasional getaway road trip.
"I could buy damn near 15 GLKs for the price of ONE G-Wagon?! Is the G-Wagon really 15 TIMES better than the GLK? Before I knew it, I had the keys to the GLK in my hand."
What has been done with this car? Where has it gone?
Hikes in Cali, Nevada, Arizona, and New Mexico.
Any details? Modifications? Changes?
So this was the fun part. Because I just saved $250k USD, I knew I could invest a bit in the modifications of my GLK. I took it to my man Rob at Platinum Motorsports. Here's a rundown of what we did together. Shoutout to him and his design eye for not letting me go overboard! (laughs)
- Full Khaki INOZETECH Wrap: the best wrap in the business.
- Black Matte/Black Gloss combination trims, wheels & badges.
- Complete chrome delete.
- Moved wheelbase out for a wider stance.
- New Alpine Halo 9 Apple CarPlay entertainment unit. (The existing unit was smaller than an iPhone 5 lol.)
- Installed back-up cam.
- Updated the interior old mahogany wood trim to all Piano Black.
- New carpeting.
- And we took wheel caps and emblems from a 2020 G-Wagon which does the most subtle job of updating the logos — and the vehicle.
What is a car to you: aspirational achievement, functional tool, stress-reliever, etc?
A car to me is the culmination of pretty much every aspect of design that exists. From architecture, to fashion, to sound design, to color, pattern, graphics…everything must be in perfect harmony for a car to excel. It is so incredibly difficult to align both the performance aspects and the aesthetic aspects into one creation.
So to me, a car is a representation of all that. But at the end of the day I also don't want to overly think about my car. It's a tool. I don't want to stress about it. I know Kia's and Camry's accomplish that. They are solid vehicles. But on the flip side, they don't spark joy. Every time I walk up to my GLK, I literally smile. And I think that inherently inspires me to try and create things that make other people smile also. I'm all about practicality, efficiency and joy. In Cali, you see just as many G Wagons as Toyota Prius's. So pulling up in this is strictly for the #IfYouKnowYouKnow set.
What was your dream car growing up?
Lamborghini Countach.
What have you owned before?
Honda Civic Si Hatchback
Honda Ruckus
Kia Soul
Volkswagen GTI MK6
Mercedes-Benz GLK 350
Volkswagen AllTrack
Volkswagen Tiguan
What would you like to have?
Bentley Continental GT Convertible.
What is the future of the automotive industry? Car culture?
1000% it's gonna be all about self driving. I've been playing around with Tesla Autopilot for about 3-4 years now. Many carmakers offer some version of it these days. Simply put, there's no way it will NOT be the future.
Also after covid subsides and is under control, ride sharing platforms will come back stronger than ever. So more LESS driving.
But on the opposite end of that spectrum, I think there will be a strong return to real actual driving. Places like the Classic Car Club in NY or the Motoring Club in LA will become more and more prevalent. Communities will sprout up where people will long for unassisted non-computerized REAL driving!
Compare it to the music industry. There was a time when you could choose between a variety of platforms: Tapes. CD. DAT. Minidisc. Singles. 12". Then digital came. There was a brief moment of confrontation between the camps. And now everyone has thousands of songs on their smartphones and it's really how 99% of the world consumes music. But on the flip side, vinyl music sales are at all time highs. People are spending $100,000s on sound systems just for playing vinyl records.
People will always long for the nostalgia, the quality and the depth. This goes for music and the same will go for driving. Sure Tesla's are fun to drive. But try a 1969 Ford Bronco or a Datsun 240ZX. Both old and new are technically "driving." But one experience is completely different than the other!