adidas Sues Thom Browne Over Three-Stripe Trademark
The sportswear label claims that Browne's striped designs are "irreparably harming adidas' brand."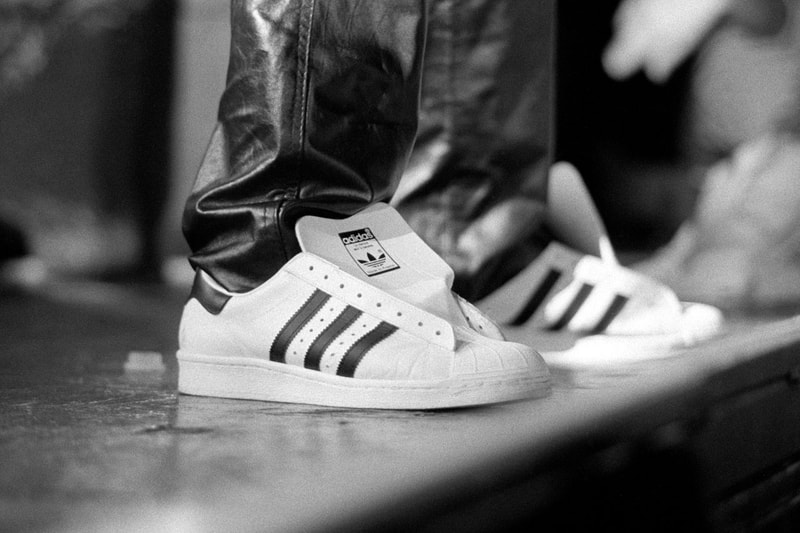 adidas is suing Thom Browne over its famous Three Stripes trademark, as first reported by The Fashion Law.
According to the trademark infringement and dilution complaint filed earlier this week, adidas argues that "despite Thom Browne's knowledge of [its] rights in the famous three-stripe mark," the New York design house "has expanded its product offerings far beyond [its] formal wear and business attire speciality." Browne is now "selling athletic-style apparel and footwear featuring two, three or four parallel stripes in a manner that is confusingly similar to adidas' three-stripe mark."
adidas alleges that Browne is reaping the benefits of the Three Stripes' "widespread fame and tremendous public recognition" and "extremely valuable goodwill" that the brand has built through "millions of dollars" of promotional marketing.
Although the renowned Three Stripes serve as an "indicator of the origin of adidas' goods" and have existed since "long before Thom Browne began distributing, marketing, promoting, offering for sale or selling" sportswear fronting similar motifs, adidas claims that the designer's work "imitates [its] three-stripe mark in a manner that is likely to cause consumer confusion and deceive the public regarding its source, sponsorship, association, or affiliation," which, in turn, is "irreparably harming adidas' brand and its extremely valuable [mark]."
The lawsuit is the latest in a pile of legal battles that adidas has pursued over its Three Stripes, which has previously seen the sportswear label challenge brands including J. Crew, Juicy Couture, Tesla and Forever 21 for using designs that mildly resemble its trademark.
Elsewhere in fashion, Acne Studios unveiled a counterculture-inspired Spring/Summer 2022 Men's collection.