Roger Dubuis Comes to Life Through Activations at the Inaugural HYPEGOLF Invitational
An off-course activation "Time Piece Demo" as well as an on-course "Hole-In-One Contest" challenge.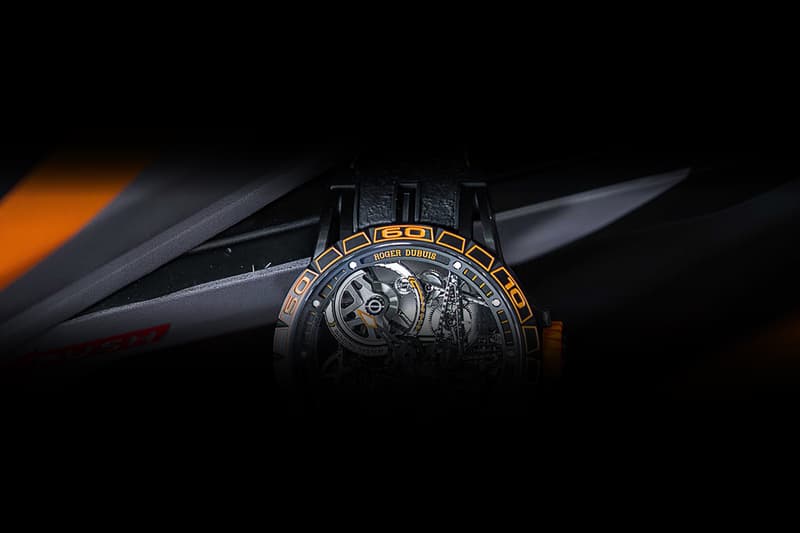 Swiss watchmaker Roger Dubuis is taking to Miami to celebrate the longtime-building intersection of luxury product and sport. More specifically, HYPEBEAST is announcing the inaugural HYPEGOLF Invitational in Miami set to take place in mid-May. The event is the contemporary take on traditional tournaments, merging together the brands and influencers we love and transforming the golf course into a vessel for experiential activations and exclusive product drops to take place within. Roger Dubuis is the only Maison offering a high-end recognized watchmaking expertise certified by the Poinçon de Genève, with an avant-garde design thanks to its skeletonized movements and disruptive materials. Serving as a premium partner for the event, the Maison continues its efforts to create an elevated lifestyle for its consumers and usher in a new generation of golfers past the games stereotypical roots and into its new, style-forward era.
Roger Dubuis has been known to defy all stereotypes in the world of horology and now they'll do it again with golf. The first of their activations includes the on-course "Hole-In-One Contest" challenge, and the first golfer to achieve a hole-in-one at the Roger Dubuis 14th Hole will win a limited-edition Roger Dubuis watch. Each contestant will be permitted one shot to make it and the first golfer to achieve the hole-in-one will be the winner. The second activation from Roger Dubuis is the "time piece demo", which will take place off-course and guests will have the opportunity to view and try on 16 exclusive timepieces from Roger Dubuis, averaging values of $150,000 and above. An esteemed watchmaker will further emerge guests into the world of Dubuis as he demonstrates how each piece is skillfully crafted and alongside this, a signature Roger Dubuis cocktail will be served courtesy of Chawar Andean Agave. Finally, the watchmaker will offer a stop-in experience where every participant can come and bring their own watches, no matter the brand, to be tested and receive a full appraisal from their tenured watchmakers.
Stay tuned to HYPEBEAST to learn more about the Roger Dubuis x HYPEGOLF Invitational Miami 2021 and all other premium partnerships taking place during this event, that combines the sporting and social elements of golf with streetwear, luxury and youth culture. With a number of interactive activities, product giveaways and food and beverages for all participants to partake in, you won't want to miss it.