Michael Jordan Shares His Last Text Messages With Kobe Bryant
Recalling an interaction with his "little brother."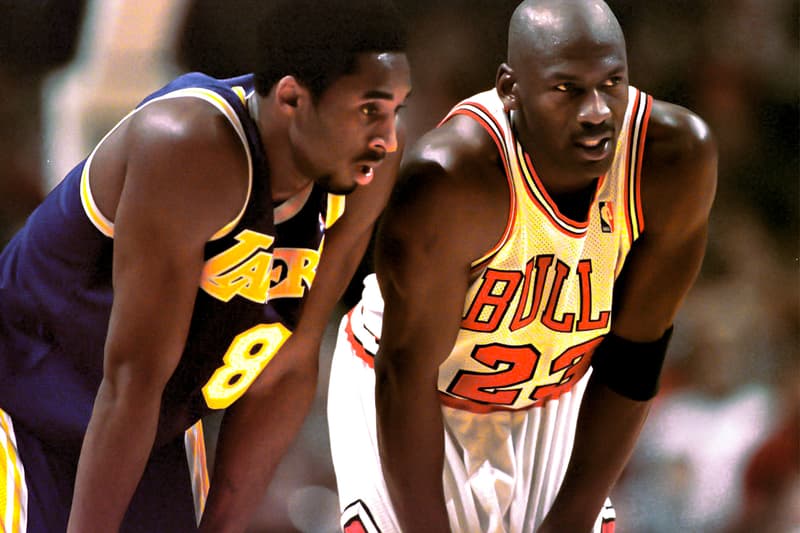 With Kobe Bryant's induction into the Naismith Basketball Hall of Fame coming up this weekend, his presenter Michael Jordan recently spoke to ESPN about his relationship with the late icon.
Despite being competitors during their time together in the NBA, Kobe Bryant always saw MJ as an idol he wanted to be like and surpass. Through this, the two became incredibly close friends with Jordan calling Kobe his "little brother." In the interview, Jordan highlighted his respect for the late Los Angeles Laker's superstar, "In some ways, Kobe was self-made. People forget that. He was an 18-year-old kid that made himself into one of the best." Going on to talk about Kobe's life after retiring for basketball sharing his last text message interaction before the untimely helicopter crash that claimed the life of Kobe Bryant, his 13-year-old daughter Gianna, six other companions and the pilot.
Catch Michael Jordan's last text messages with Kobe Bryant below.
"This tequila is awesome," Kobe texted, referring to Jordan's Cincoro Tequila, a bottle of which was sent to Bryant at the launch.

"Thank you, my brother," Jordan responded.

"Yes, sir. Family good?" Kobe replied.

"All good. Yours?"

"All good."

Jordan smiled, then decided to have a little fun. "He was really into coaching Gigi," MJ explains, "so I hit him up about that."

"Happy holidays," Jordan texted back, "and hope to catch up soon. Coach Kobe??!"

"I added that little crying/laughing emoji," Jordan chuckles.

"Ah, back at you, man," Kobe wrote. "Hey, coach, I'm sitting on the bench right now, and we're blowing this team out. 45-8."
In case you missed it, Mike Tyson recently said Jake and Logan Paul have no chance against Floyd Mayweather.