Flock Together Presents "Your Stage" Film Supported By Timberland
Championing POC representation in the outdoors.
Having featured on the lifestyle brand's "Nature Needs Heroes" campaign, Timberland reunites with the global birdwatching collective Flock Together in support of its latest "Your Stage" film.
Established in June 2020 by Ollie Olanipekun and Nadeem Perera, Flock Together is a global collective championing visibility for people of color within the outdoors and connecting them with nature.
Built on six core pillars: building community, challenging preconceptions, showing the benefits of nature, championing ecological protection, offering mental health support, and providing creative mentorship for the next generation — the collective aims to reclaim and change the narrative of elitism associated with the outdoors whilst addressing the stigma of mental health in the POC community. During the frequent group birdwatching walks, educating, inspiring and support is at the top of the agenda as well as highlighting the invaluable benefits of being around nature through creativity and more.
For its latest "Your Stage" film, Flock Together has partnered with three emerging spoken word artists: Anu Balofin, Ade Oyejobi and Jayda David — all of whom challenge society's outlook in relation to POC in nature and bring the often overlooked conversation to new heights. Set in secluded woodlands and shot to three separate backdrops, the visuals incorporate the artist's poetry airing a feeling of intimacy.
1 of 2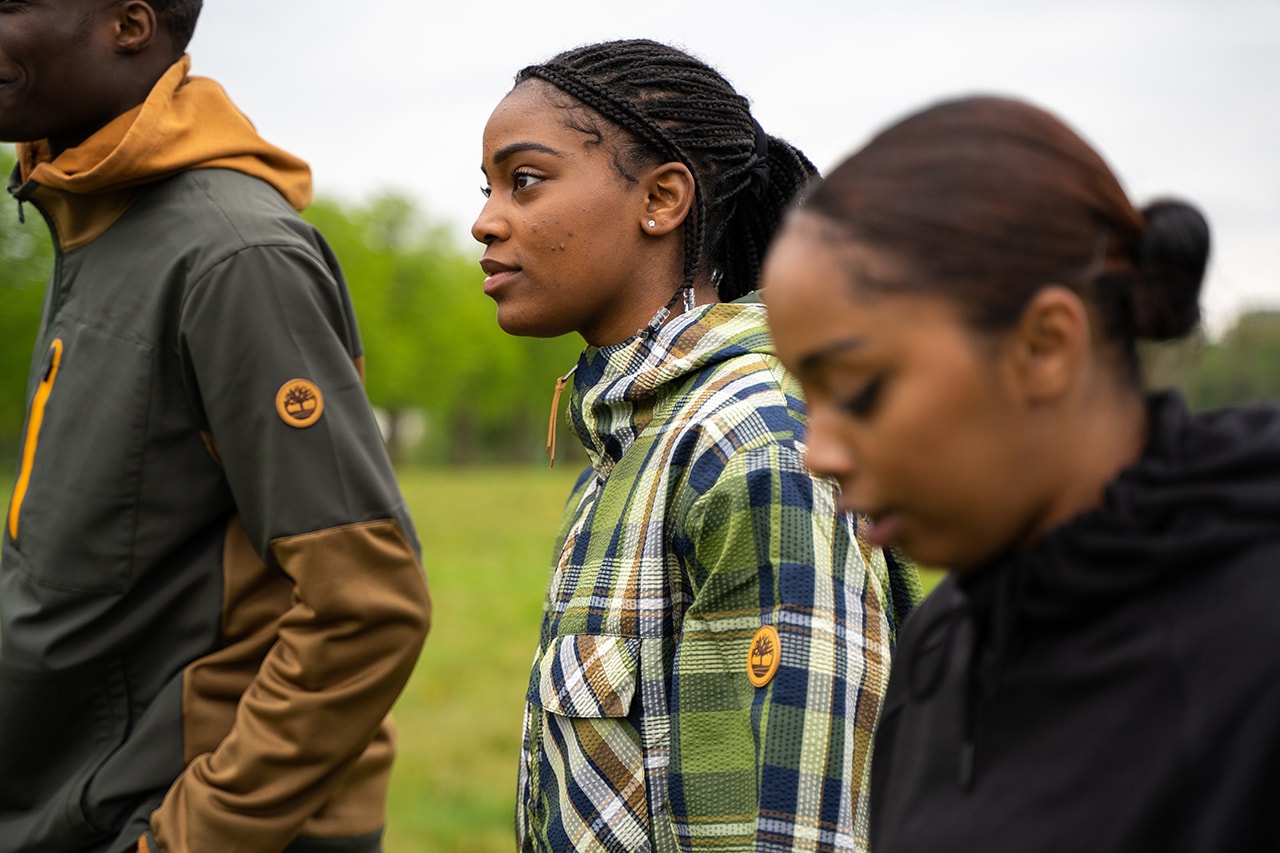 2 of 2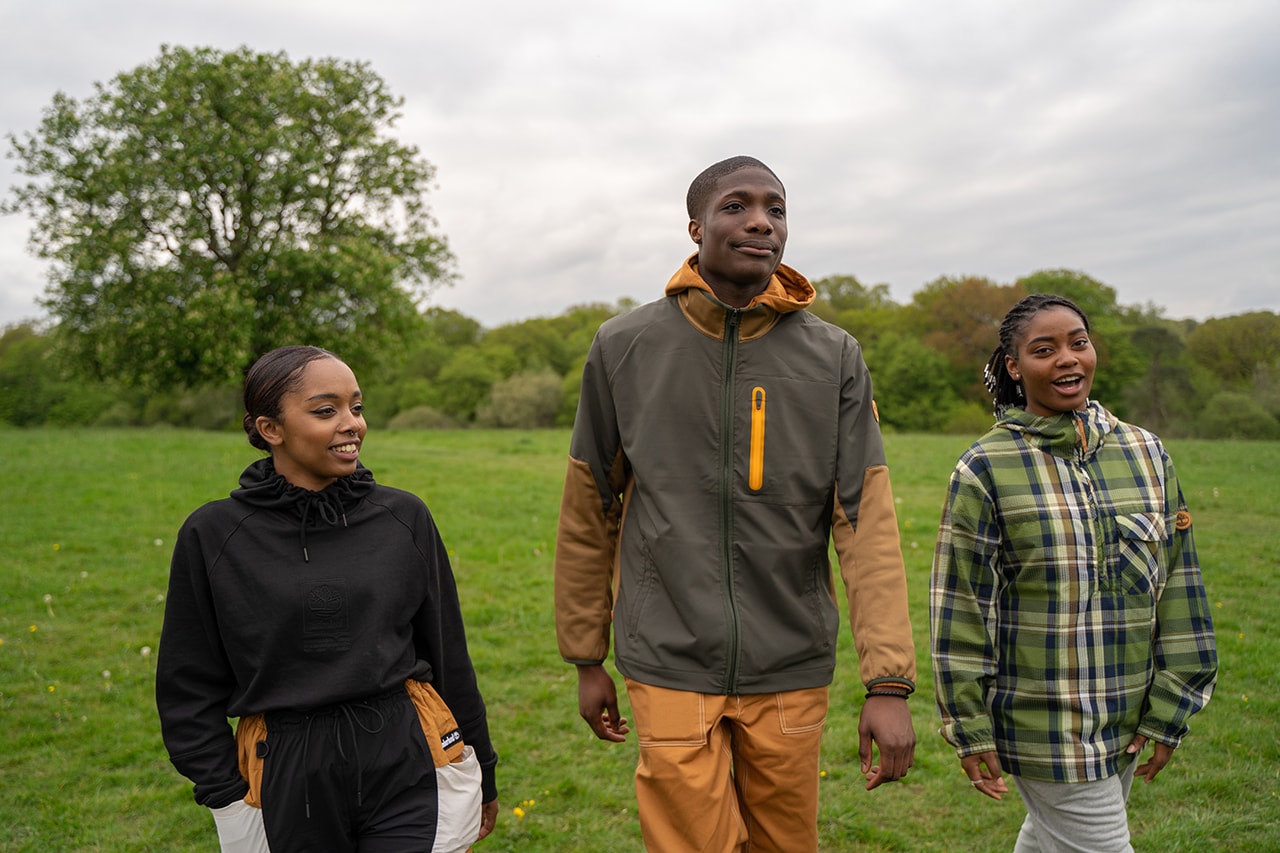 We caught up with Flock Together's Founder & CEO, Ollie Olanipekun to discuss the latest campaign and future plans for the collective.
HYPEBEAST tagged along on one of your walks last year, what's changed since?
The walks are still exactly the same in regards to format but with each walk we get more people coming and I think our last walk had 74 people attend (in the rain on a Sunday morning). We're expecting this to only grow. Our team is also increasing because it was getting too much for myself and Nadeem to manage.
You're a self-taught birdwatcher, when did you first find a passion for it?
It's probably been 8 years now since I began "birding". I had an encounter with a barn owl which left me in complete awe. Since then, I've been quite committed to stepping outside and scanning the trees and skies for movement. At Flock, our aim is to encourage everyone that "birding" isn't this elitist activity but that each of us are already "birders". All you need to do is simply look up.
The message behind what you do is rooted in improving people's mental health, especially in the POC community. How has being outdoors helped you?
There has long been a taboo in the Black community in regards to mental health. There are so many factors that have led to our community not seeking out support for any mental health concerns. For me personally, it wasn't until my adult life when work became more pressured that I realized I was mentally struggling. Before that, it was something I had learned to ignore or pretend wasn't an issue. So when things got tough at work, maybe around 5 years ago, that's when I figured out that my walks in nature were the only remedy that truly worked for me.
Was there a particular encounter that led you to decide there needed to be POC representation in the outdoors?
Since launching Flock we've tried to unpack all the barriers that have stopped POC from seeing the outdoors as a space for them and quite early on we saw that visibility is one of the most important factors. Lockdown showed us all how important the outdoors is but still, lots of people weren't accessing the full benefits of it. So it was less about a particular encounter but more an experience that highlighted the need for better representation to encourage more POC to consider the "outdoors" and all it had to offer.
Community is integral to Flock Together, what importance do you hold to togetherness?
We're living in such a fractured society right now and I believe strong links to communities will help us get through these troubling times. Community offers support, encouragement, protection and so much more. We hope by providing these spaces that people can find support much easier.
1 of 5
2 of 5
3 of 5
4 of 5
5 of 5
The younger generation holds the keys to social change, how have you tapped into that demographic?
My experience as a creative director for many brands in the lifestyle space has helped me understand how to communicate to the younger generation. Alongside that, I've always believed the outdoors could be presented in a much more exciting and creative way. For far too long the sector has been dominated by the same types of people saying the same things. I really hope we can bring that much-needed creativity and innovation to aid in providing a better future for all.
You've previously spoken on global expansion, where's next on your list?
Currently, we have chapters in London, Toronto, NY, Tokyo and next month they will be joined by Manchester, Paris, Amsterdam and Cape Town. This has been possible because of visibility. From the very first walks I encouraged all members to share as many photos from our walks as possible, the aim was to encourage others to see how "normal" and exciting these activities really are.
Out of all your collaborations, why is Timberland important to your journey?
Timberland is a great brand with an incredible history, a staple within the hip-hop community. I was keen to bring some of that iconic status to the outdoor space through activations that spoke to the POC audience. We really hope this is the start of a long partnership.
Are there any particular messages from Timberland that resonate with you?
The latest brand tagline "Nature Needs Heroes" resonated with me because we firmly believe that we need to bring new personalities and thinkers into this space. Fresh and radical ideas are needed because we're at a critical point and so many amazing innovators and trailblazers have been locked out of the conversation on conservation for far too long.
You've partnered with three spoken word artists, how do they play a part in the collective?
One of our key pillars at Flock is Creative Mentorship — how can we, as an organization, work to ensure smoother pathways into careers for the next generation. So for this activation, we knew we wanted to highlight spoken word because it's a key element to our walk experience. The three featured artists represent that next generation who have never done any commercial work before, but we hope through this exposure we can give them the support and confidence to begin a great career in their chosen professions.
What is it about those three artists which help convey your overarching message?
These are young people who grew up in inner-city London, they are the perfect mouthpiece for helping us all understand the pressures young people in a global city are under. They also provide that connection to their peers. We want the next generation to appreciate that nature is for them. By seeing our three artists celebrating nature, they have become role models to show there is a place in nature for them too.
You can check out Flock Together's website for more information on the global collective, its mission, and the latest campaign supported by Timberland.