Burberry's Latest Revenue Reports Show Progress Toward Post-Pandemic Recovery
New numbers fall short of 2019, but the fourth quarter report shows positive growth.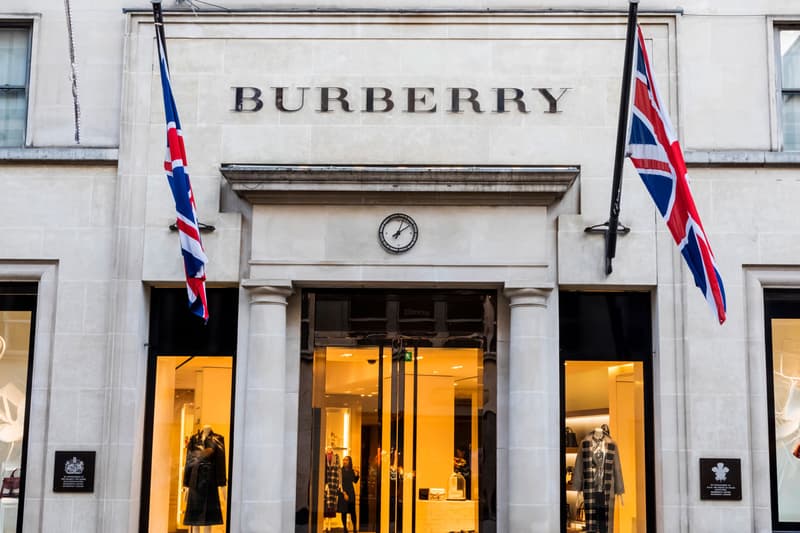 Still in recovery from the financial impact of the pandemic, Burberry Group Plc shared in a press release on Thursday that its latest full-year and fourth-quarter sales reports remained below 2019 numbers, though the brand showed positive growth in the final three months of the financial period. Shares in the high-end fashion brand fell more than 5 percent the same day in response.
For the full year — beginning on March 28, 2020 and ending on March 27, 2021 — the brand's revenue decreased by 10 percent in part due to decreased tourism and having to close 16 percent of their storefronts throughout the pandemic. Full-price comparable store sales climbed 32 percent in the final quarter, indicating that the brand is on the road to recovering its previous sales numbers. Reported revenue was still 5 percent lower than 2019 numbers.
Meanwhile, sales for high-end competitors LVMH and Hermés topped 2019 numbers in the same period.
Burberry was able to make up for lost revenue across Europe and the United States by investing in its growing Asian markets, which managed its coronavirus outbreak earlier and faster than other countries.
Last summer, the luxury fashion house opened a store location in Shenzhen, China, with tech giant Tencent, where they were able to host multiple digital and physical consumer experiences. Retail comparable stores in the Asia Pacific region climbed 75 percent in the fourth quarter, with China and South Korea leading the way.
Looking to the future, the brand's representatives expect revenue to climb at a high single-digit percentage rate in the 2021 financial period, noting that a decision to reduce in-store markdowns would be a major contributor to a comparable store sales increase.
Elsewhere in the fashion, clothsurgeon turned Burberry's traditional check scarves into original garments for the latest installment of its 'RECONSTRUCTED PROJECT."