Maison Margiela's Painted Tabi Loafers Don't Care About Perfection
And they'll only get better with age.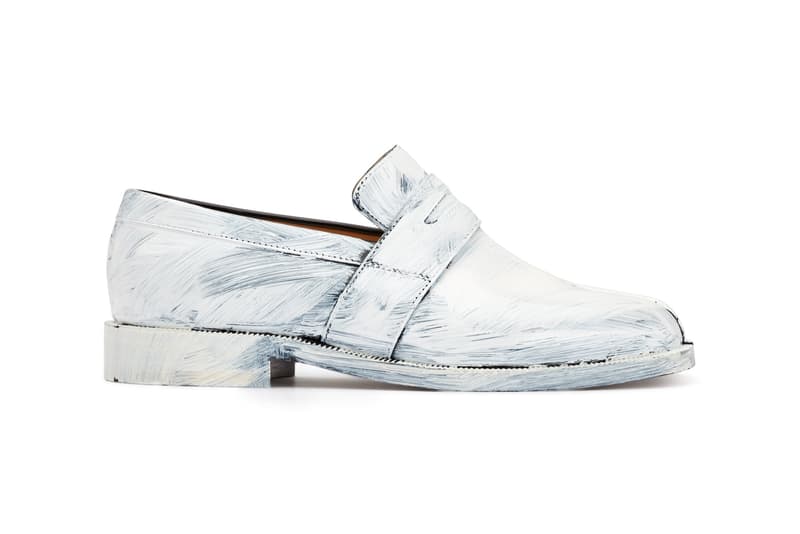 1 of 5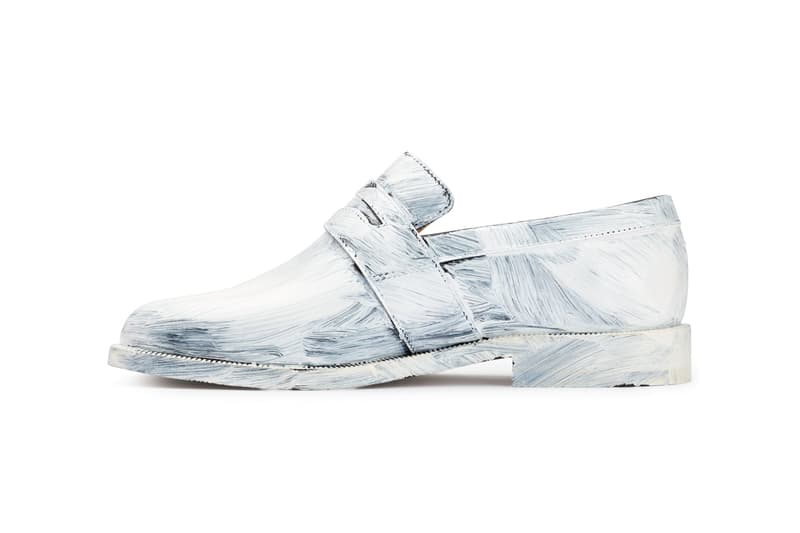 2 of 5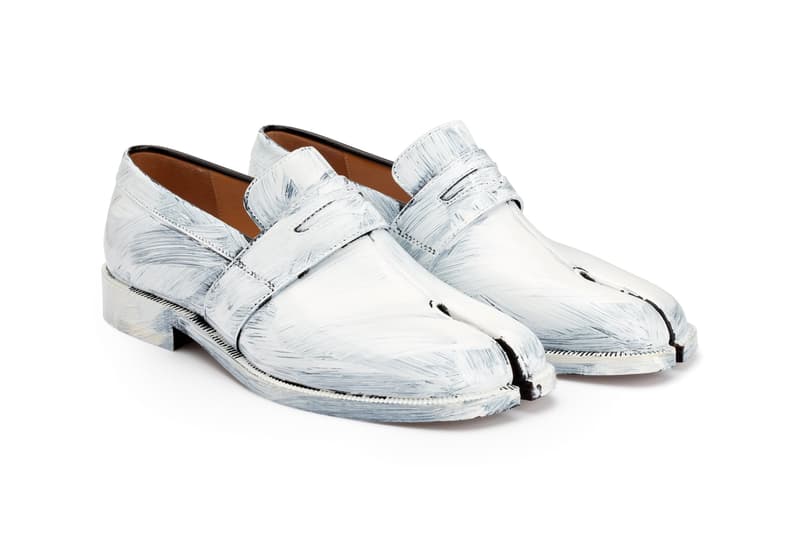 3 of 5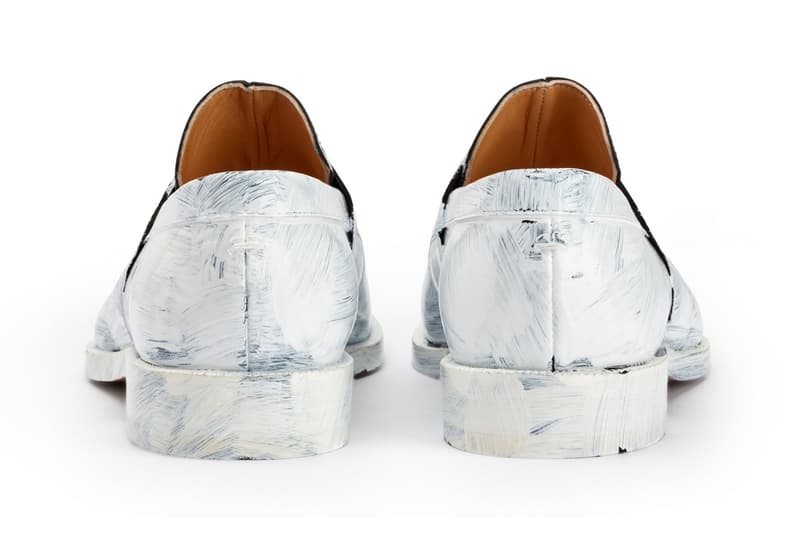 4 of 5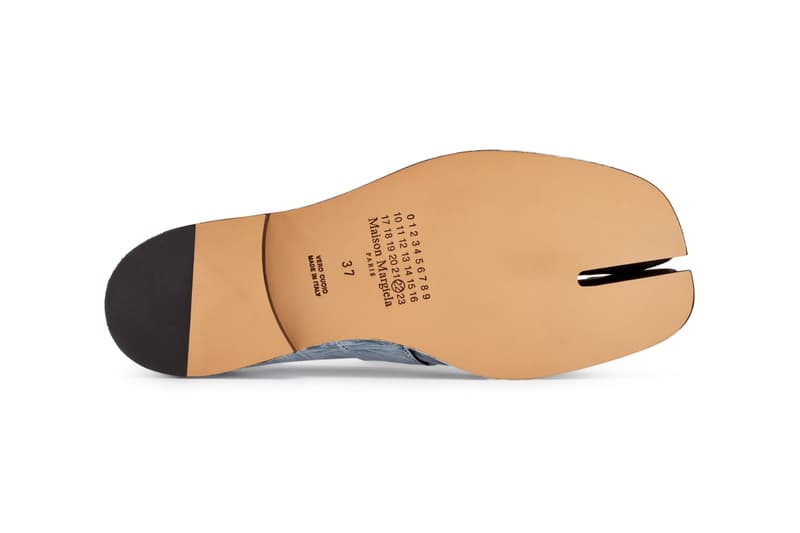 5 of 5
Maison Margiela doesn't really do branding, it does design cues such as the "Bianchetto" effect that makes its pieces identifiable from a mile away. Couple this with its signature split-toe design, and you know a pair of Maison Margiela tabis are coming your way. For its latest release, the luxury house has coupled both of these archetype elements for a new pair of tabi loafers.
While the shoes may appear to be brushed with white paint, they're actually crafted from black leather as seen in the gap between the split-toe. The sole unit was also originally finished in black, before being trimmed with the tan leather outsole (which sports more classic Margiela branding) and being painted in white strokes.
The overall effect gives the shoe some sort of dynamism: they look energetic and lively, creative at heart, and also a bit secretive, as the paint will wear away over time to reveal what's underneath. Complementing the shoe on the exterior is the penny loafer detail on the tongue and the single stitch on the heel, while inside tan leather trims the footbed and sides.
Maison Margiela's painted tabi loafer retails for £715 GBP (approx. $985 USD) and can be purchased now at Dover Street Market London's recently re-opened store or online.
For more from Margiela, check out the tabi boots that have also been covered in paint.