Sophia the Robot's Hand-Painted NFT Self-Portrait Fetches Over $700,000 USD
As part of a Nifty Gateway collection that amassed over $1 million USD in total sales.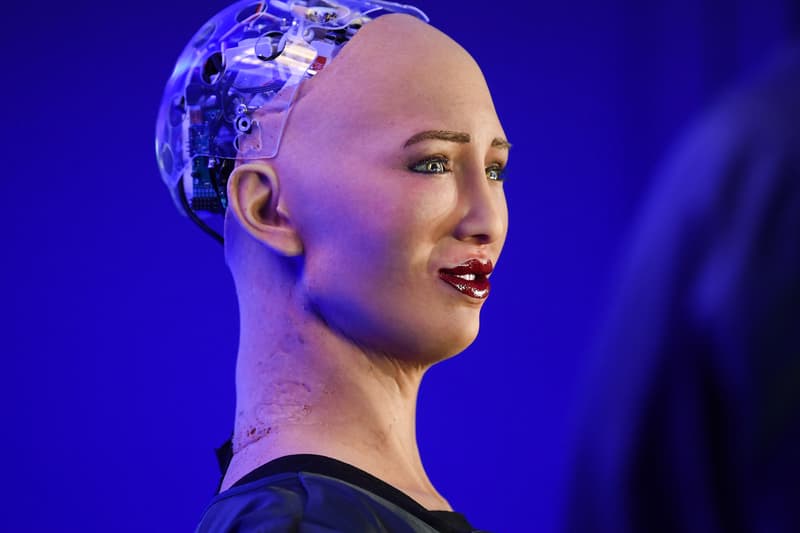 The world-famous humanoid robot, Sophia, has sold a hand-painted "self-portrait" at auction as a non-fungible token for over $688,000 USD. Called Sophia Instantiation, the digital artwork is a 12-second MP4 file showing the transformation of Andrea Bonaceto's portrait into Sophia's digital painting — Bonaceto is an artist and partner at blockchain investment firm Eterna Capital. The minted clip portrays Sophia crafting a portrait her own face which was then processed by the robot's neural networks.
The self-portrait was sold as a single edition on Nifty Gateway alongside other editions of 30 which went for $2,500 and $3,000 USD apiece. The entire proceeds from the sale totaled over one million USD as confirmed by a Nifty Gateway representative, CNN reported. Following the sale of the self-portrait, the buyer, a digital artist who goes by the name 888 tweeted "I have goosebumps." Sophia replied to the tweet, saying: "Me too, we really had a connection." Having added that the artist's "work was very inspiring on so many levels, so I want to hold on to its meaning a little longer. Will share soon."
Sophia the Robot was developed by the Hong Kong-based firm Hanson Robotics back in February 2016 and since then she has garnered worldwide acclaim for her conversational ability, realistic movements and complex facial expressions. She has appeared on talk shows, starred in films and was even granted Saudi Arabian citizenship in 2017 — making her the first robot to have a nationality.
The sale is the latest art-related NFT that has sparked a craze across Wall Street and multiple markets such as sports and music in the past few months. From a digital copy of a Banksy print being burned to magazine covers, NFTs are ushering a new domain of buying, selling and trading.
In case you missed it, here are our top NFT stories of the week.